You're almost done!
I just sent you an email (from erika@livingwellmom.com). Open it and click on the link inside to confirm your email address. You won't be added until you complete this step. It will look like this: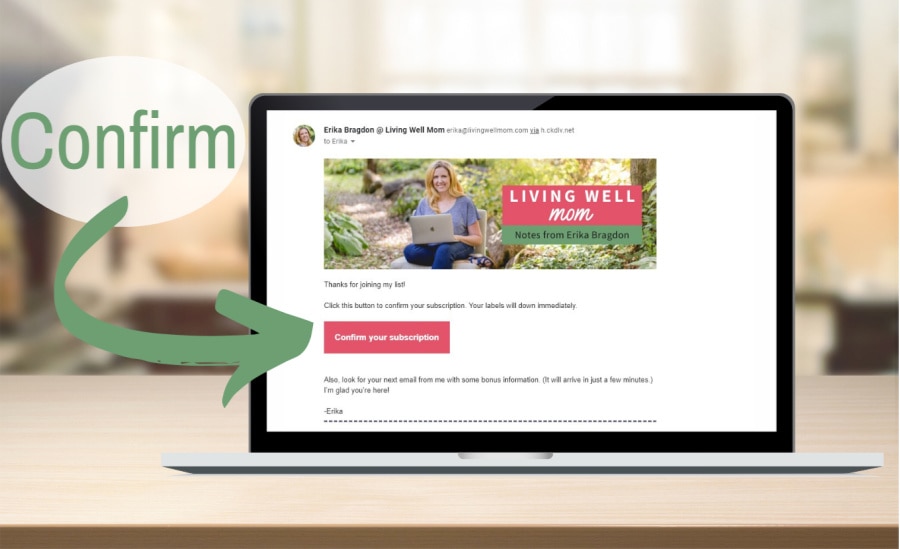 If you don't see this email within a few minutes, check your spam filter just to be sure.
Let's Connect!
I'd love to connect with you on social media too. Find me on Instagram, Facebook, and Pinterest.