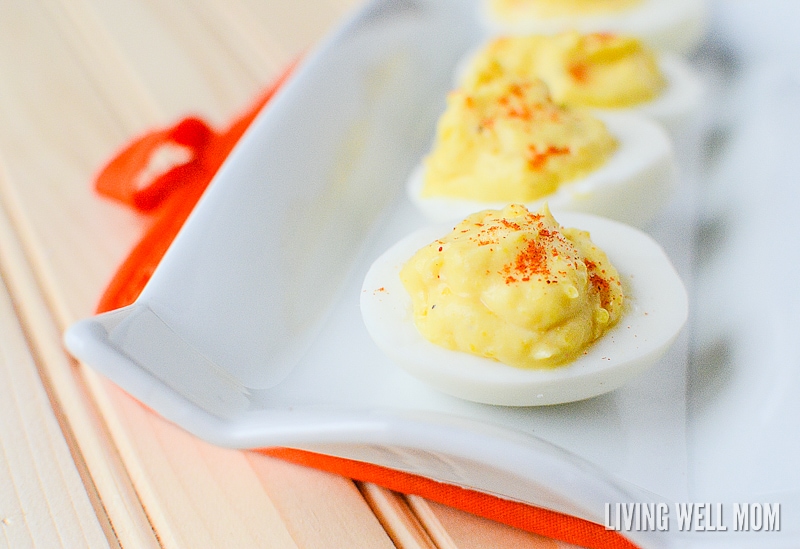 A summer cookout isn't complete without Deviled Eggs. I've been making this recipe for years, starting when I was a little girl helping my mom scoop out the egg yolks and mashing them up. My mom modified this recipe from an old Betty Crocker book and I've been making it ever since.
This is really the best ever Deviled Eggs recipe. Seriously. Whenever I make these, people ask me for the recipe and rave about how delicious they are. And with a few simple ingredients, they're super easy to make too.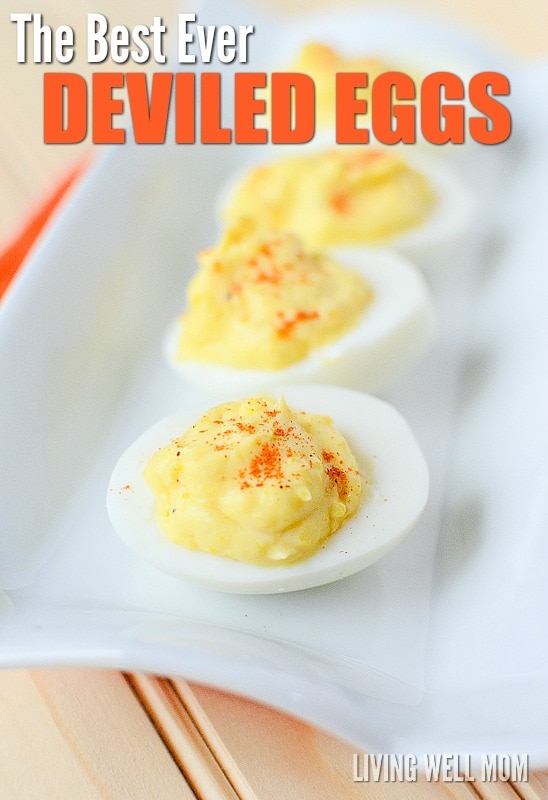 I use Miracle Whip (as I do for my potato salad) but if you're not a Miracle Whip fan, don't let that turn you away. You can use regular mayonnaise instead. Although, you should know that I've had some New Englander friends (most people around here don't use Miracle Whip) be amazed because they normally don't like Miracle Whip, but loved these deviled eggs!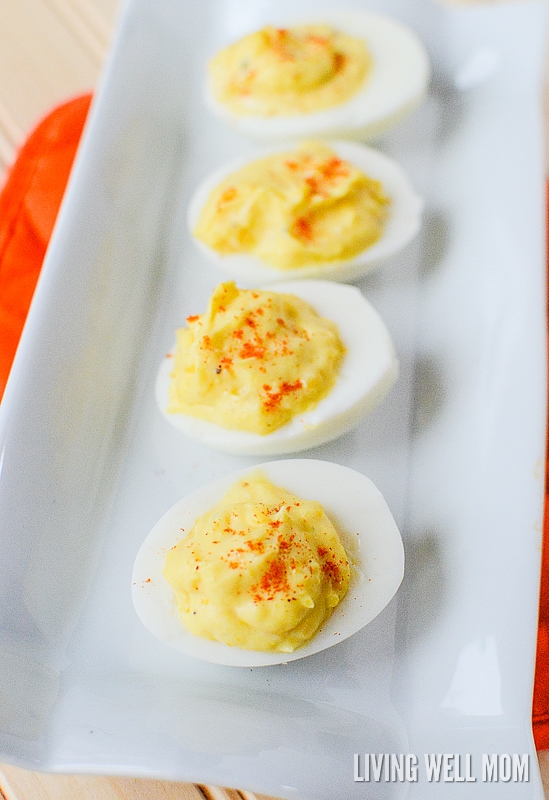 What You'll Need for Best Ever Deviled Eggs:
*Note: this recipe makes 1 dozen deviled eggs. I usually double this recipe because they get eaten so quickly.
6 hard-cooked eggs
1/2 teaspoon salt
1/2 teaspoon dry mustard
1/8 teaspoon pepper
3-4 Tablespoons Miracle Whip (I use the olive oil version) or mayonnaise
Peel the hard-cooked eggs and then cut them each lengthwise in half, like this: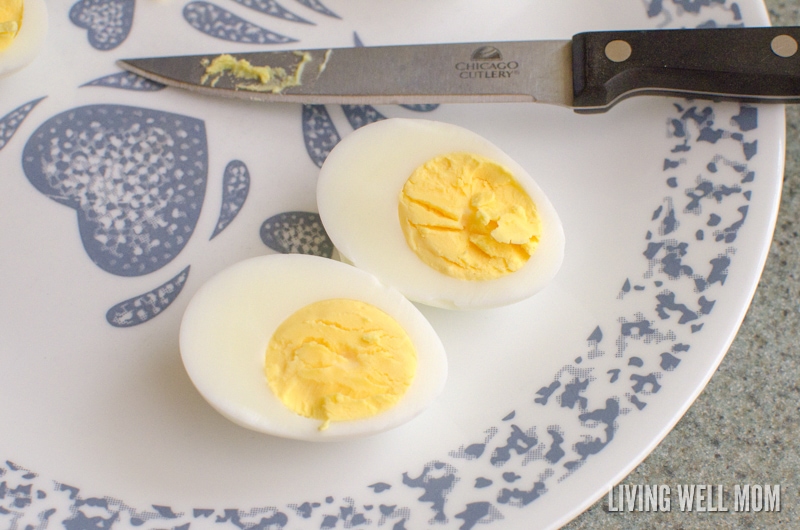 Slip out the egg yolks and drop them into a bowl.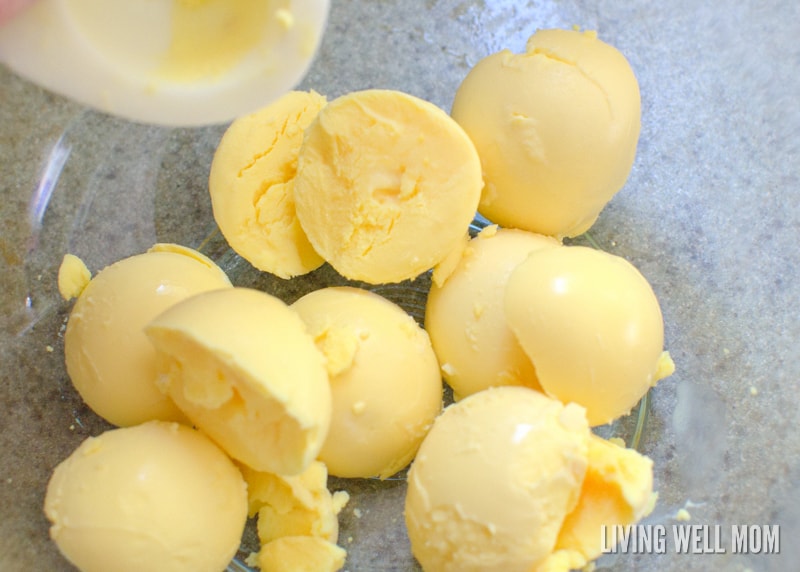 Mash them with a fork…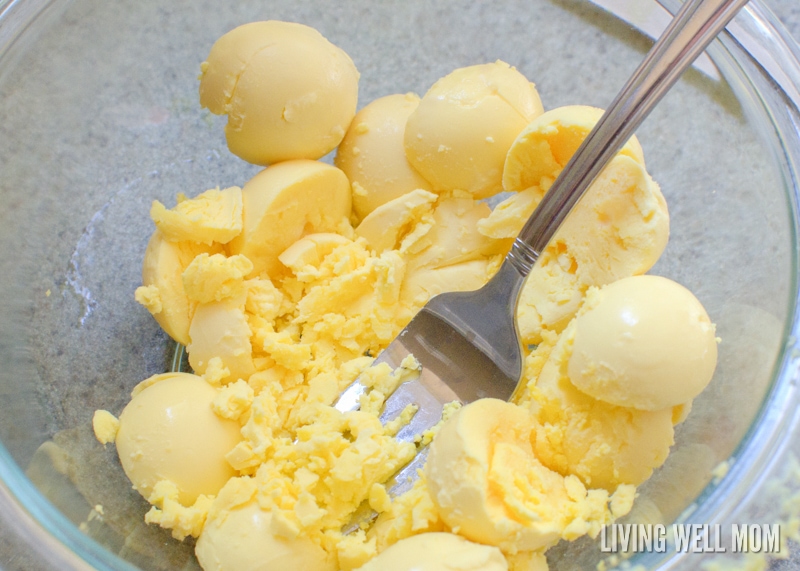 …until it's mashed into fine crumbs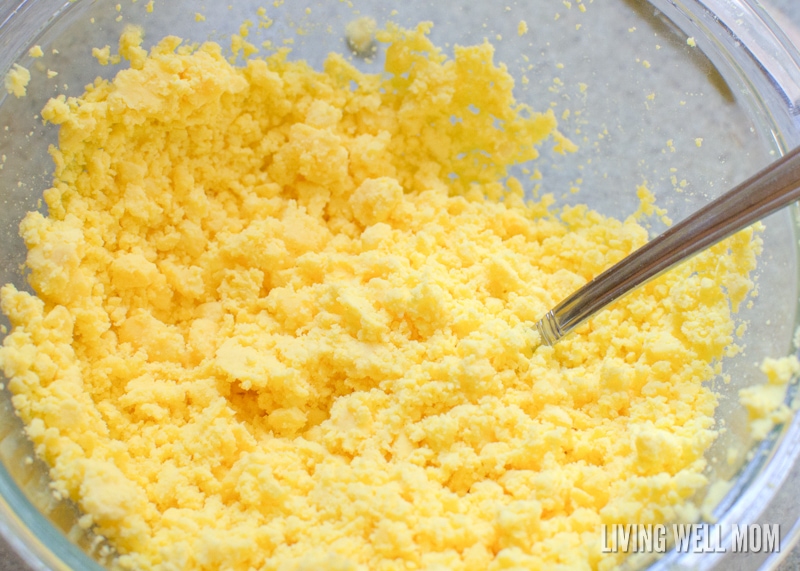 Next add the salt, dry mustard, and the pepper.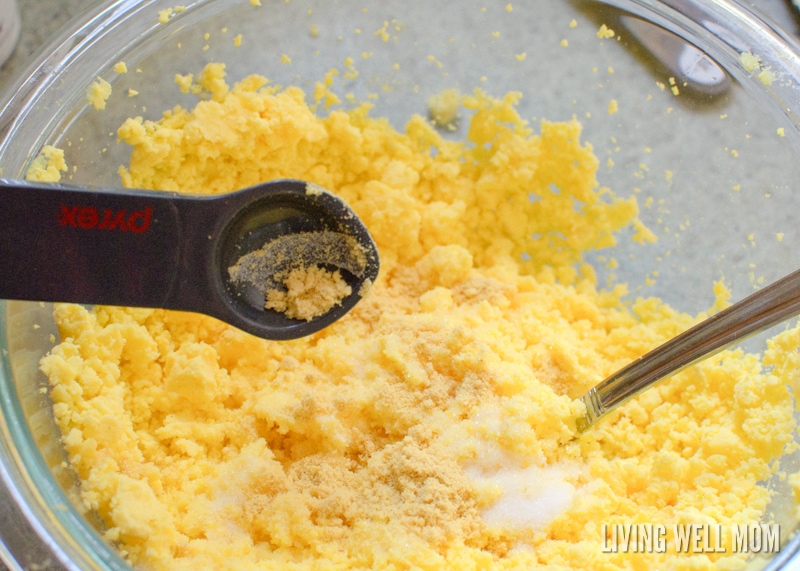 Add about 3-4 tablespoons of Miracle Whip or mayonnaise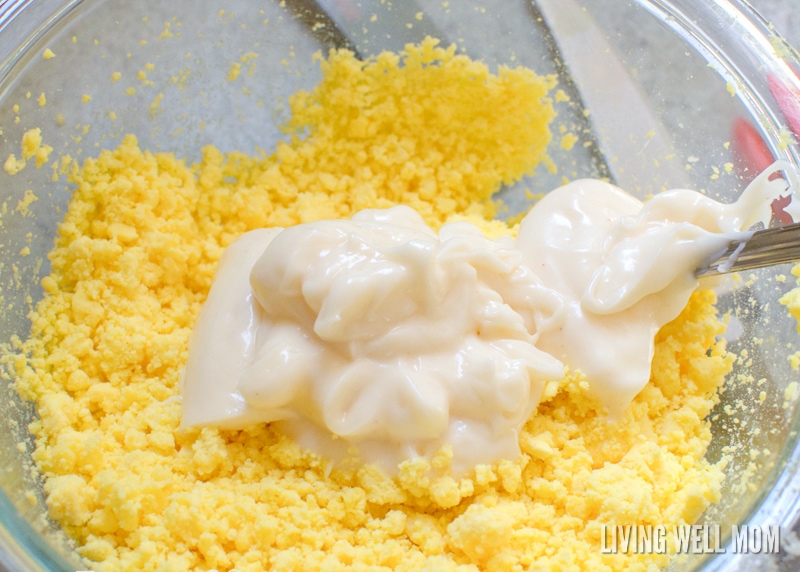 Stir together until well blended.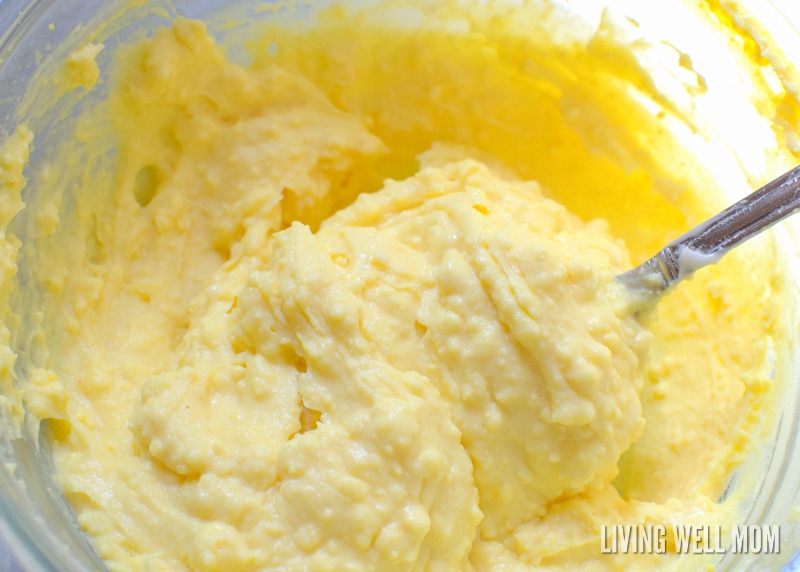 Fill the egg whites with the egg yolk mixture, heaping it up lightly.
Lastly, sprinkle with paprika.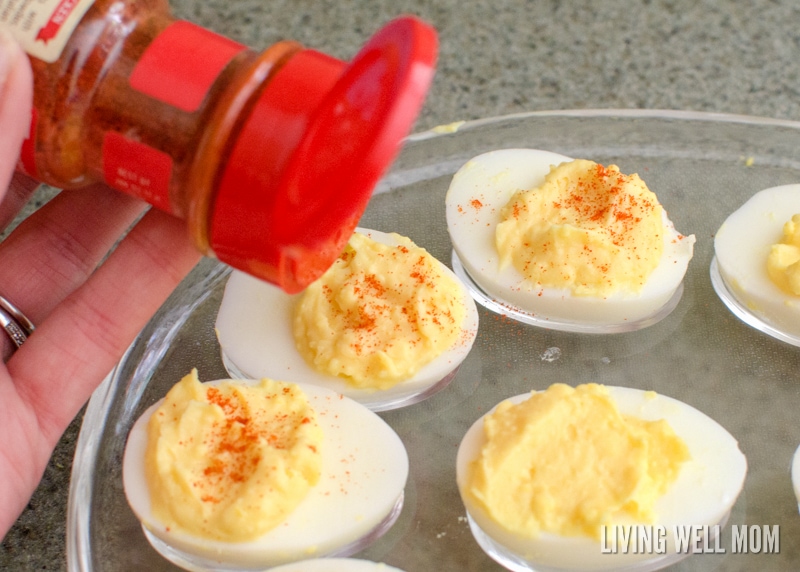 Or dill weed…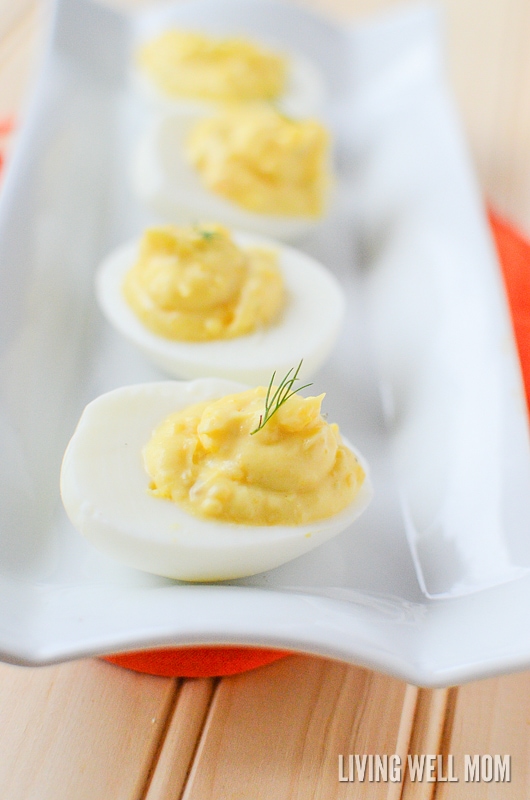 You can serve right away, but I think they taste better if you let them chill in the refrigerator for an hour or so. They are best if you make them the day they are eaten.  I'll usually make them around noon for an evening cookout.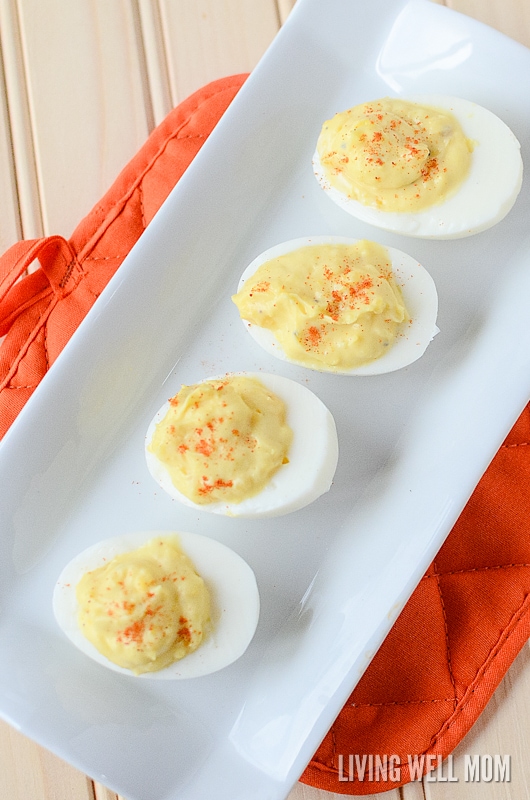 My whole family loves these Deviled Eggs. I have to double or triple the batch just for the six of us because everyone loves it THAT much.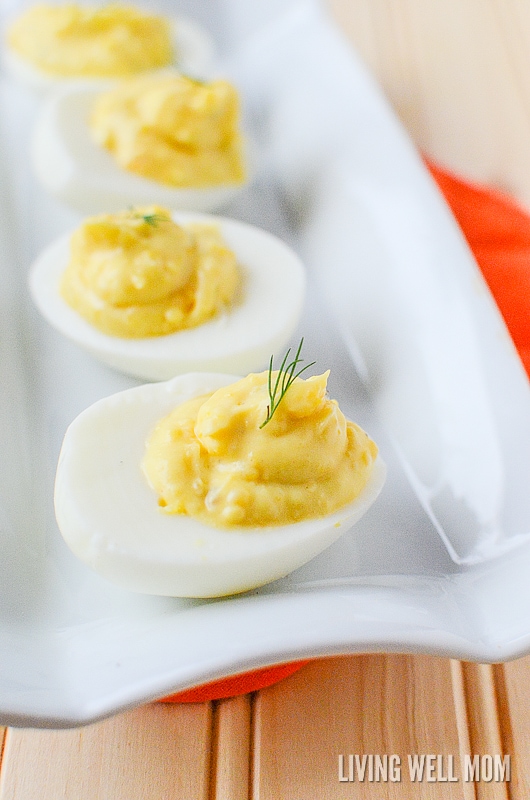 See why you need to whip up a batch of these deviled eggs? 

Best Ever Deviled Eggs
With a few simple ingredients, this Best Ever Deviled Eggs recipe gets raves from everyone!
Author:
Erika at Living Well Mom.com
Ingredients
6 hard-cooked eggs
½ teaspoon salt
½ teaspoon dry mustard
⅛ teaspoon pepper
3-4 Tablespoons Miracle Whip or mayonnaise
paprika
Instructions
Cut peeled eggs lengthwise in half. Slip out yolks; mash with a fork. Mix in salt, dry mustard, and pepper. Add Miracle Whip/mayonnaise and mix.
Fill whites with yolk mixture, heaping up lightly. Sprinkle with paprika.