Disclosure: This is a sponsored article, but all ideas here are my own.
Buffalo chicken. Doesn't just the name make your mouth water?
There's so many amazing ways to enjoy buffalo chicken: wings, dips, sandwiches, and so on.
Would you believe I had never tried buffalo chicken until a few years ago? I grew up with a fear of anything spicy, probably because my mom didn't use much spice in her cooking (something I discovered later when my now-best friend introduced me to the amazing world of spices. My eyes were opened then!) So when I finally tried Buffalo Chicken wings, I found a new happy place.
I've since made many buffalo chicken recipes and today I'm going to share my favorite with you.
It's a recipe for Buffalo Chicken Quinoa Lettuce Wraps.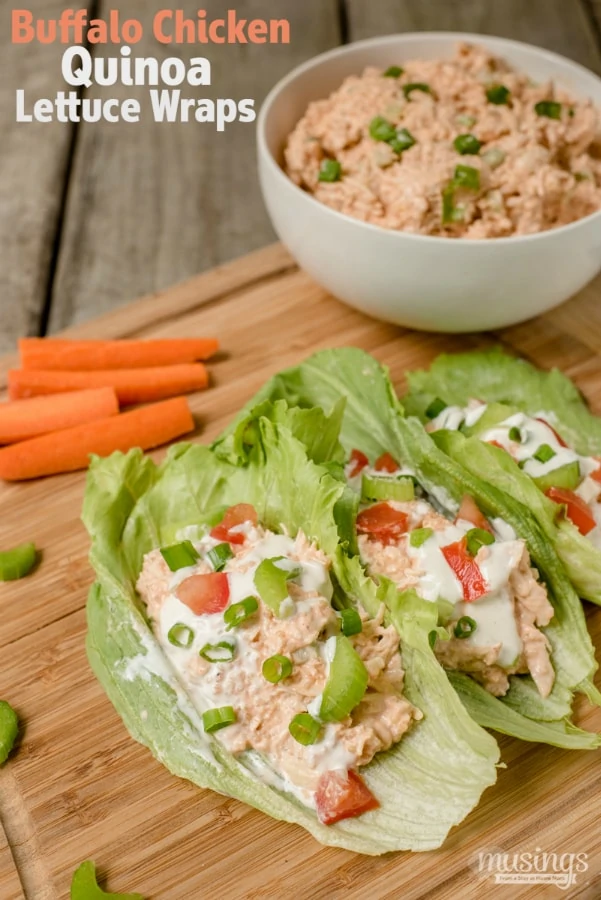 This isn't your average buffalo chicken wrap recipe. This is a buffalo chicken QUINOA recipe. And it's oh-so good.
I just love quinoa. You can't go wrong there. It's high protein, has lots of vitamins and amino acids, and it's gluten free. #LOVE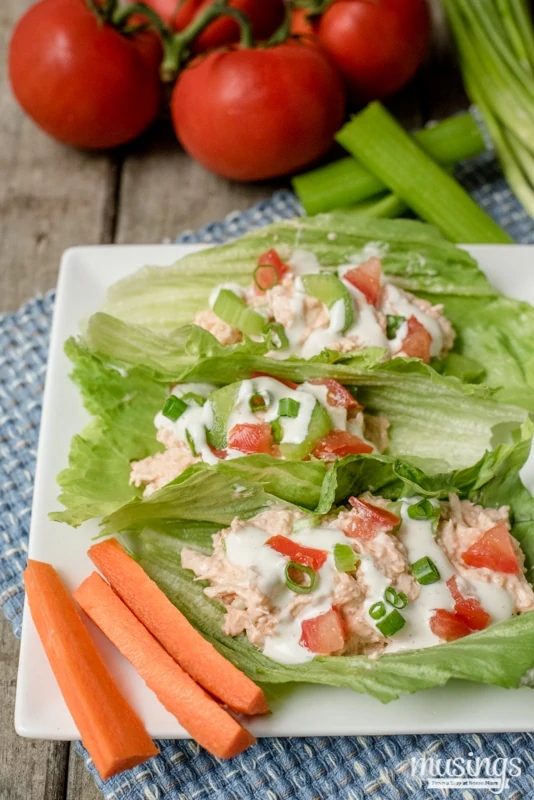 Anyways, I kept making my usual Buffalo Chicken wrap recipe, but I felt like it was missing something. I try not to use too much chicken because meat is expensive and I often felt like I had too much sauce and too little chicken. But again, chicken ain't cheap.
Then one day, I decided to add quinoa. It was PERFECT.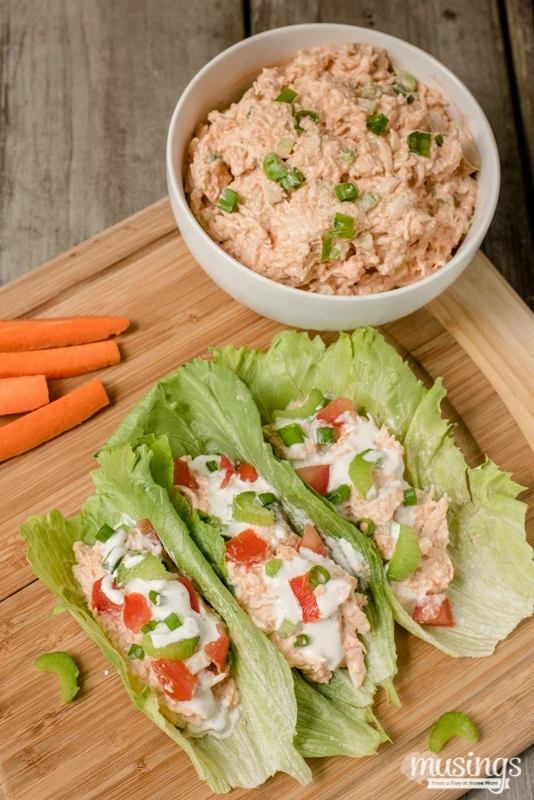 The quinoa adds more bulk to this spicy wrap without changing the taste. In fact, I'd bet you wouldn't even notice it. My husband had no clue when I first handed him a wrap to try. He LOVED it.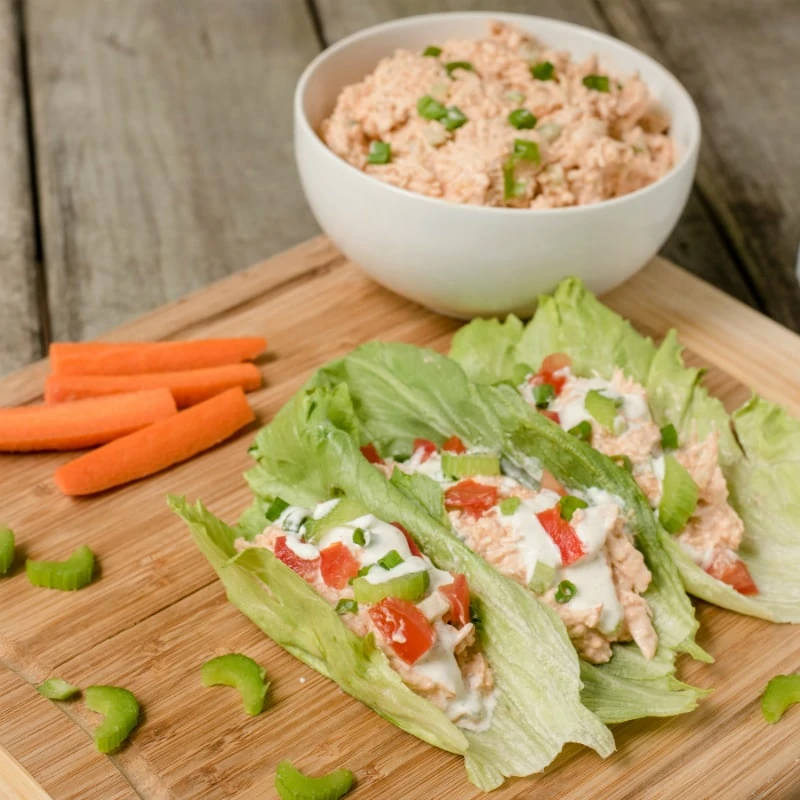 And since you can cook the quinoa with the chicken breast, it doesn't add any cooking time to this recipe.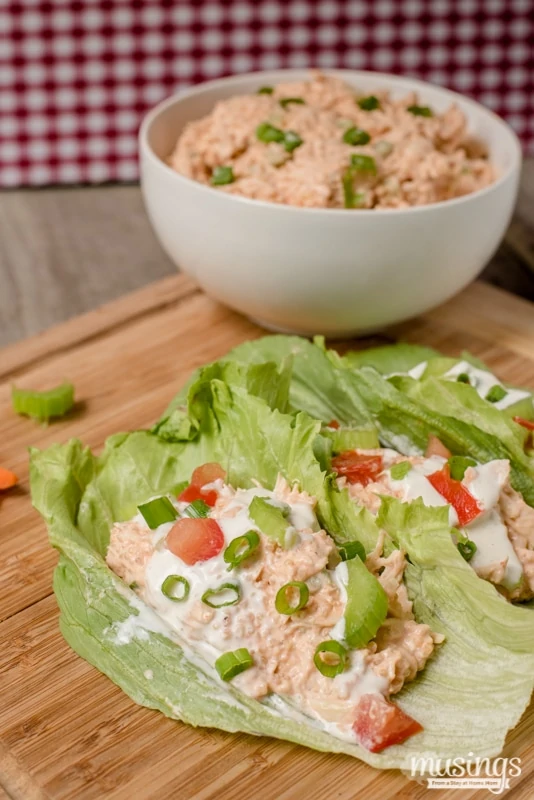 Buffalo Chicken Quinoa Lettuce Wraps are a perfect lunch or quick and easy dinner; you'll love how spicy and tangy this deliciously low carb recipe is!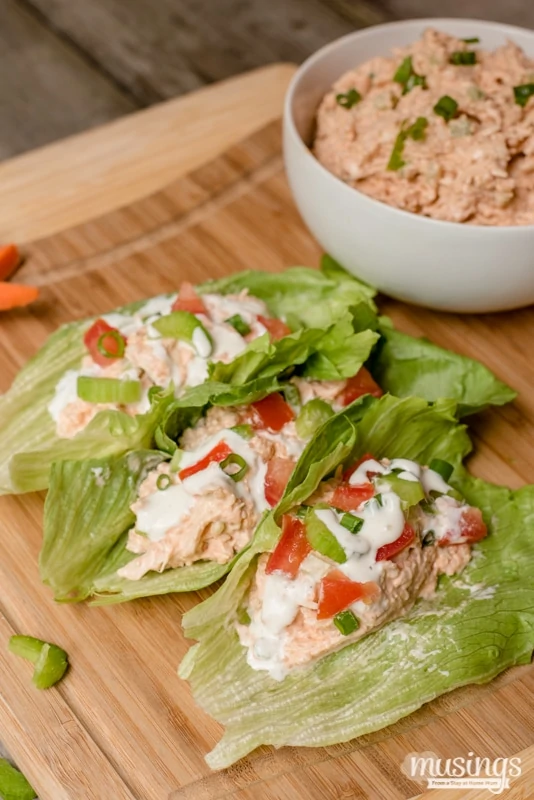 Because I wanted to keep this recipe healthy and low-carb, I use lettuce wraps. It's just regular ol' lettuce (romaine, iceburg, leafy – whatever you have on hand). Or you could just toss the buffalo chicken quinoa on a bed of lettuce and enjoy as a delicious salad.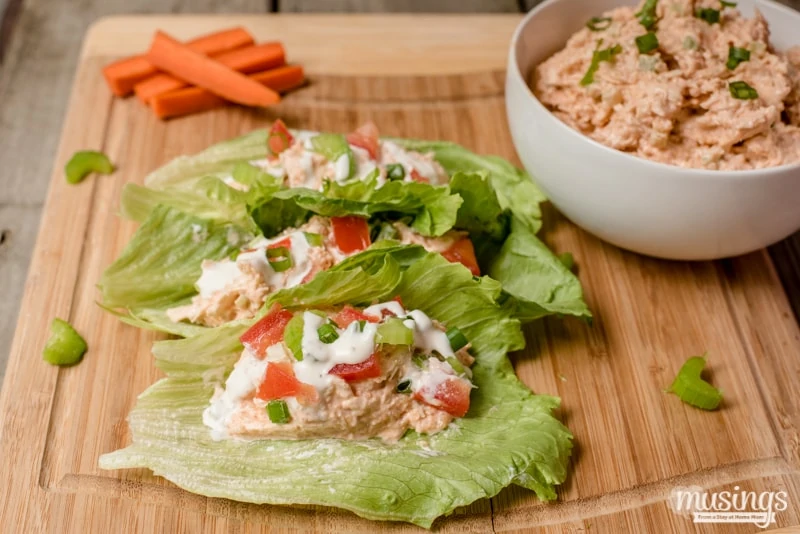 Besides the quinoa, the other "secret" ingredient to this Buffalo Chicken wrap is the Hidden Valley Ranch. If you use another brand of ranch, it's just not the same. It's gotta be Hidden Valley.
I admit that I buy a lot of generic brands to save money, but I never skimp when it comes to ranch dressing. It's always Hidden Valley Ranch. There's just no substitute.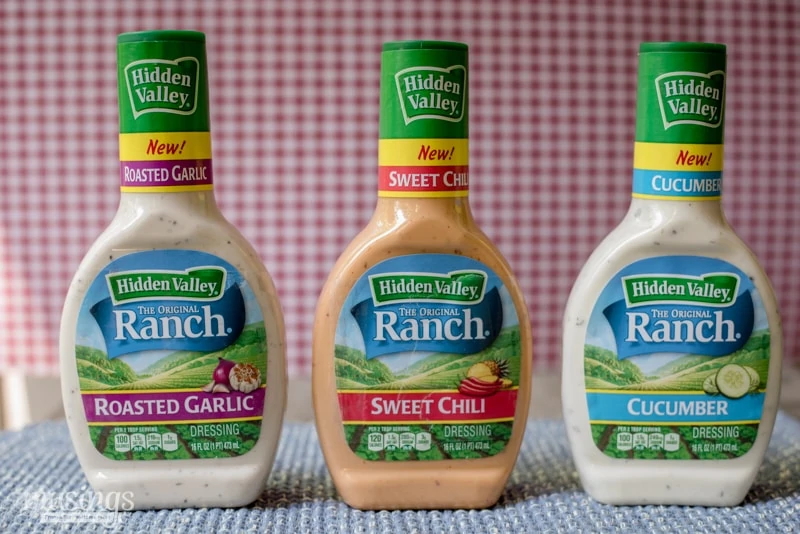 Did you know that Hidden Valley Ranch has new flavor varieties available?
*Avocado Ranch
*Cucumber Ranch
*Cucumber Ranch Light
*Sweet Chili
*Roasted Garlic
Try any one of these Hidden Valley Ranch flavors in this tasty Buffalo Chicken Quinoa Lettuce Wraps for a fun twist on the classic!
Buffalo Chicken Quinoa Lettuce Wraps
Buffalo Chicken Quinoa Lettuce Wraps are a perfect lunch or quick and easy dinner; you'll love how spicy and tangy this deliciously low carb recipe is!
2

chicken breasts (about

1

pound), cut into medium sized pieces

1/3 cup

quinoa

4 oz

cream cheese

1/2 cup

hot sauce (more or less to taste)

1/2 cup

Hidden Valley Buttermilk Ranch dressing + extra for drizzling

1/2 cup

thinly sliced celery
tomatoes, thinly sliced for garnish (optional)
scallions, thinly sliced for garnish (optional)
Instructions
Pour 1 cup of water into a medium sized saucepan. Add the chicken breast and quinoa and heat on medium-high and stir occasionally for about 15 minutes or until the chicken is cooked through. Drain the water out.
Add the cream cheese to a large mixing bowl and beat until creamy. Add the chicken and quinoa and turn your mixer on medium to shred. (Or shred with a fork). Pour in the hot sauce and ranch dressing. Mix on low until combined. Add the sliced celery and mix again.
Cover and refrigerate for about an hour or until chilled.
Scoop about 1/2 cup of buffalo chicken mixture onto a lettuce leaf. Drizzle with Hidden Valley Buttermilk Ranch dressing and garnish with tomatoes, scallions, and extra celery slices.
Serve and enjoy!
Notes
*The chicken doesn't have to be cut super small – just cut the chicken breast into quarters or so – this just helps speed the cooking process.

Click here to get a Walmart exclusive coupon for Hidden Valley Flavored Ranch Salad dressing.