It's time to face it; it's back to school season.
Me? I both look forward to and dread this time of year.The school schedules (even our more flexible homeschool) can be exhausting, but there's something to be said for that routine. Over the next few weeks, I have some back to school ideas planned and you won't want to miss it. Today, we have a simple yet fun back to school craft to share.
Our friends at Crafty Critters, from Easy-Crafts-for-Kids.com, did a great job with last month's Tissue Paper Monkey craft and I'm happy to welcome them back today.
Back to School Bookworm Craft
Our Crafty Critters have stopped by Musings to share a great homework tip with Erika and all of you. This is a cute way to help the kids finish their homework without interruptions.
Our back to school bookworm is very keen on getting all homework done on time, and correctly. He stands guard at the door and makes sure no one interrupts homework time!
Make this craft with your kids before school starts; it's a great way to promote homework time and they will be excited to start using it in September!
Supplies
• Card stock (green)
• Construction paper (yellow, white, red)
• String
• Markers
• Hole punch
• Glue
• Scissors
• Pencil
Age Group
This craft can be great for almost all ages. For the younger ones, create the base of the bookworm and just have them glue everything together.
Time to Complete
30 minutes
Steps:
1. Using a pencil and your piece of cardstock, draw 5 circles on the card stock. You will need two large, 2 medium and a small circle.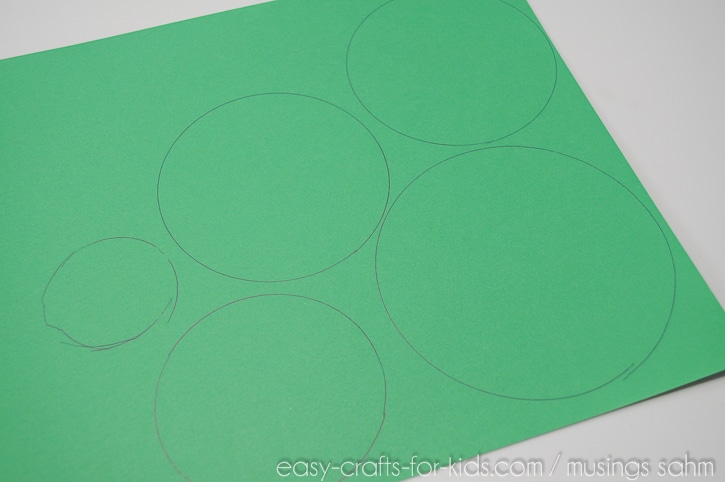 2. Cut out each of these circles. You can place them in order to the side so they are all ready to glue together.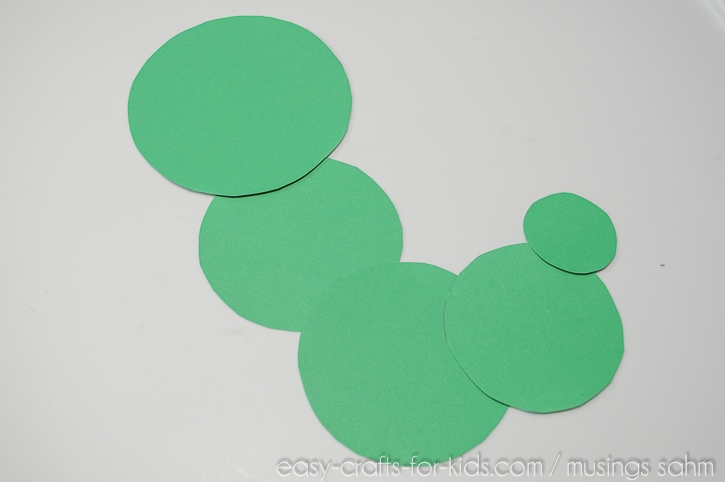 3. Draw a pair of glasses on a piece of yellow construction paper. Make sure they will fit nicely across the largest of your circles. There is no need to cut out the center of the glasses – cut two white circles out of paper and place them in the center of the glasses. Lastly, with a black marker draw your two pupils.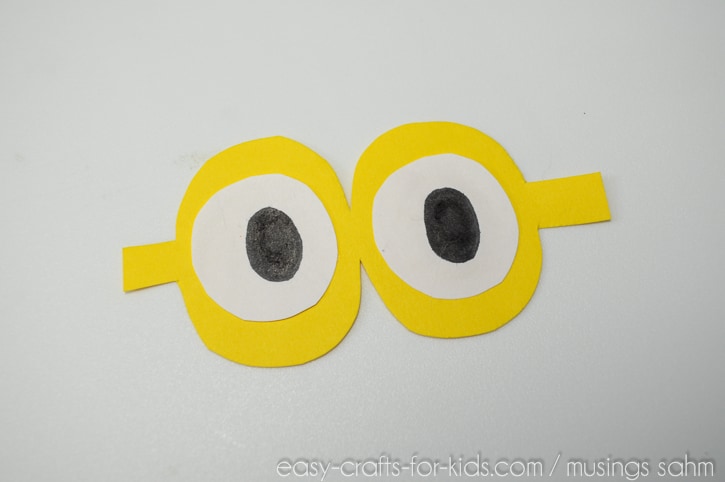 4. Cut two ovals out of the green card stock, these will be your hands. Make a small book out of a piece of white paper, fold it in half so it has the spine of the book as well.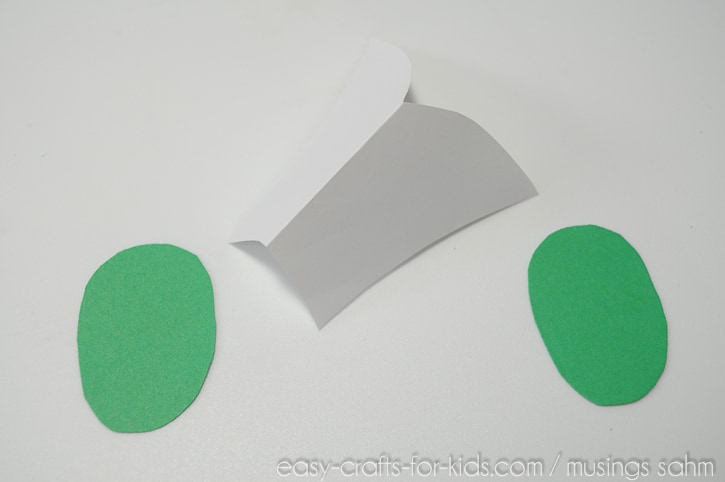 5. Write a saying on the book – something to say it's homework time. Glue one of the ovals onto each side of the book.
6. On one of the largest circles glue on your glasses. Cut out a smile with red construction paper and glue it below the eyes.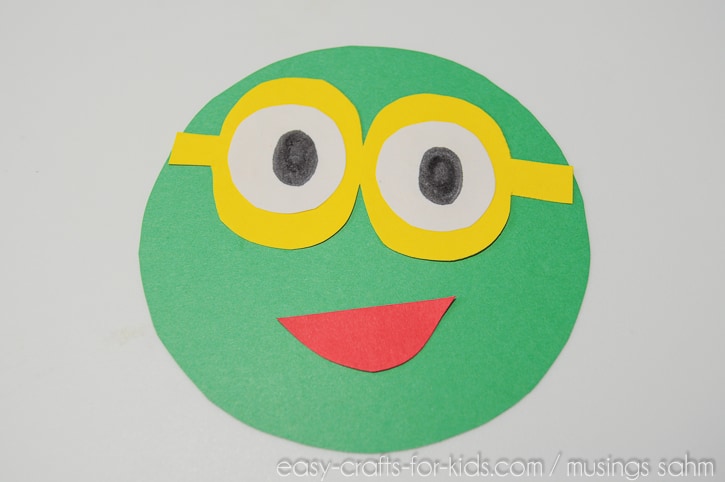 7. Glue all your body pieces (the circles) together, from largest to smallest.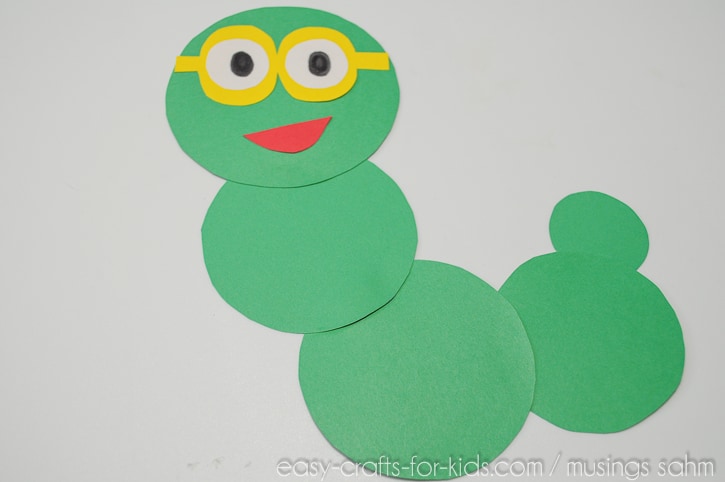 8. Glue the hands holding the book onto the 2 of its body.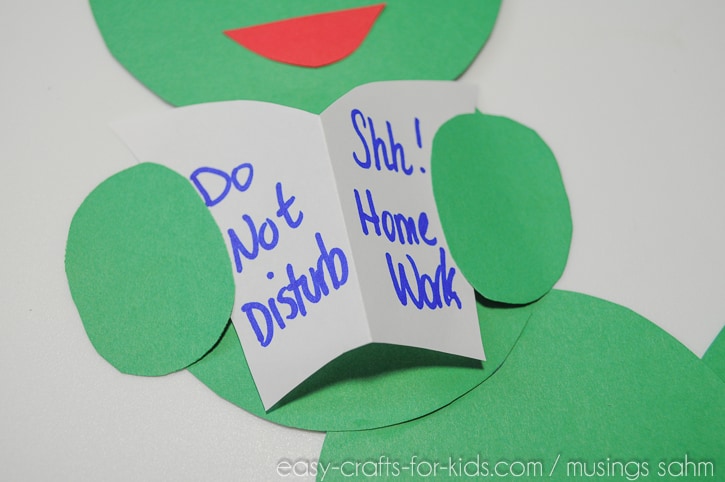 9. Using a marker (color of your choice) draw spots on your book worm – or stripes – give it some character.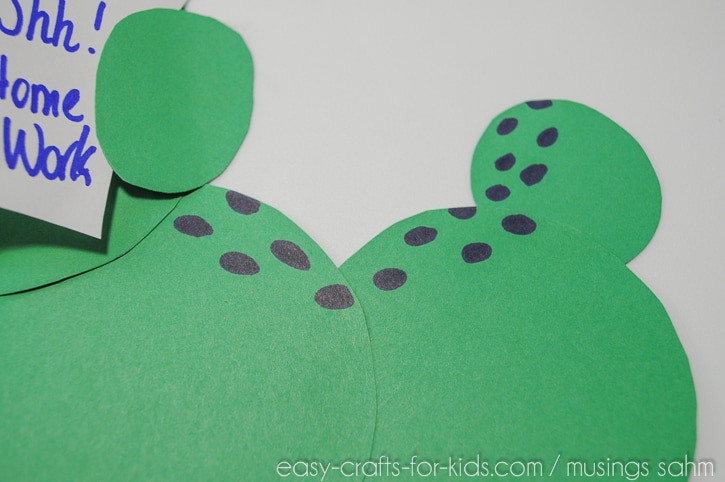 10. Punch a hole in the top of its head and thread through your string to make it easy to hang on a door.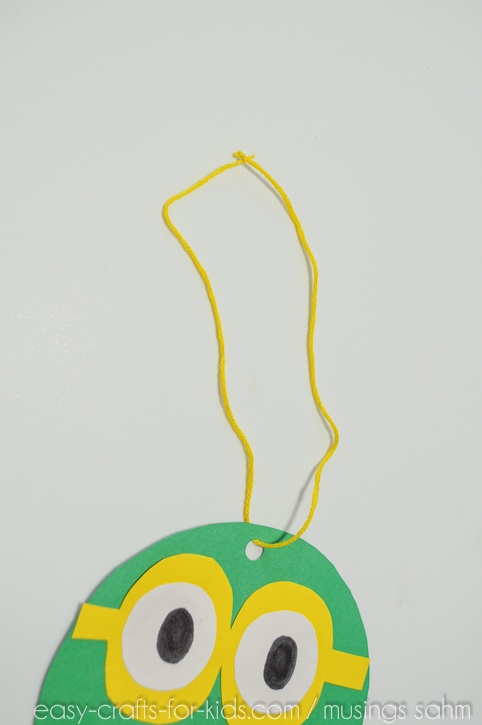 We are all ready for A's in school with the help of this back to school bookworm!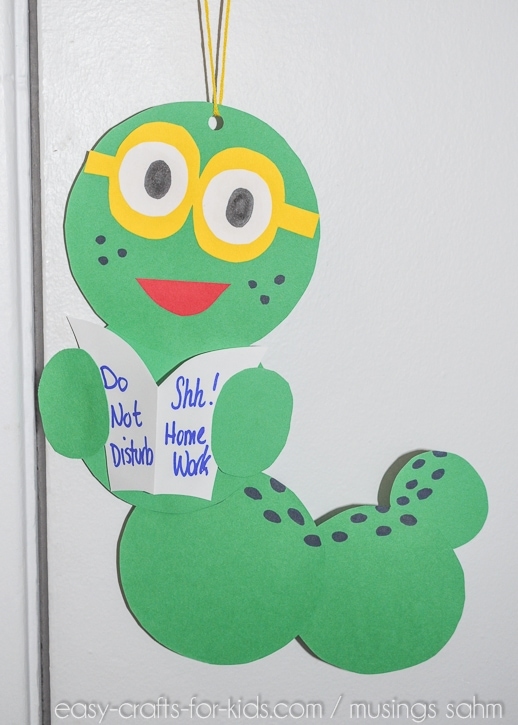 More Great Easy Crafts for Kids
Our Crafty Critters are always busy coming up with fun and easy crafts for kids. We've made tons for all seasonal and all occasions! Come join us over at www.easy-crafts-for-kids.com to make more fun crafts
like this one! We hope you enjoyed our back to school bookworm made exclusively for Erika to share with all of you!
HAPPY CRAFTING!