Families across America are shopping for school supplies and packing backpacks in anticipation of the beginning of a new school year. Why not create a one of a kind Personalized Chalkboard Clipboard with your child to kick off the year? In fact, you can make one for your child's new teacher at the same time as a really cute gift!
These Personalized Chalkboard Clipboards are a great project to work on with your child- I had as much fun designing and painting as my children did!
Supplies: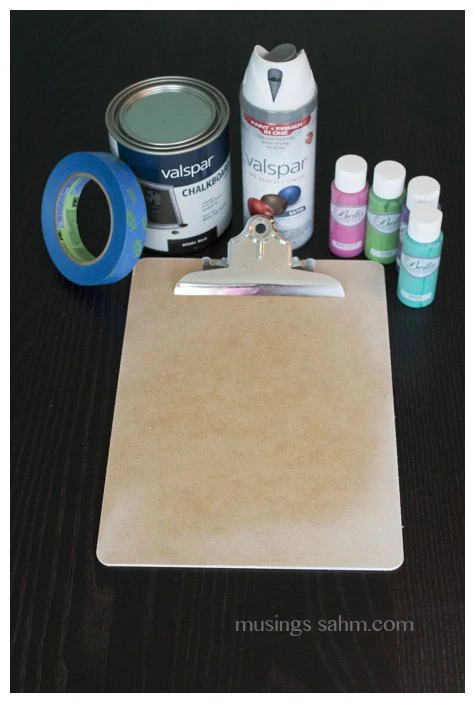 wooden clipboard
white spray paint
painter's tape
acrylic paints
chalkboard paint
Directions:
Tape over the metal clip on the clipboard using painter's tape. Spray paint the back of the clipboard using several light coats of white spray paint.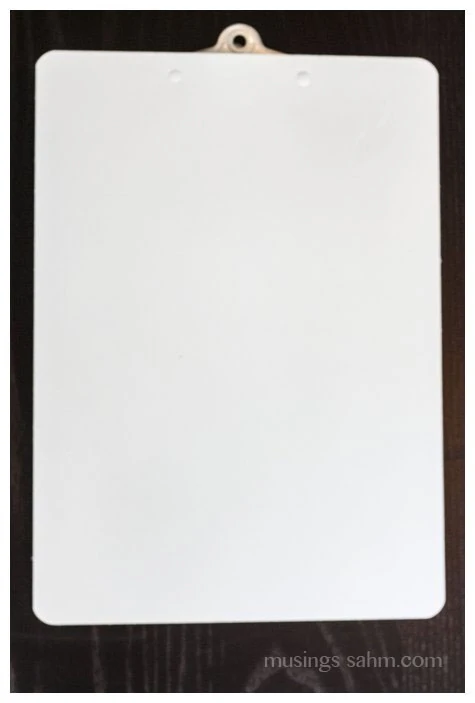 Allow the spray paint to dry overnight, then use painter's tape to make a fun pattern on the painted side of the clipboard.
Use acrylic paints to paint the back of the clipboard.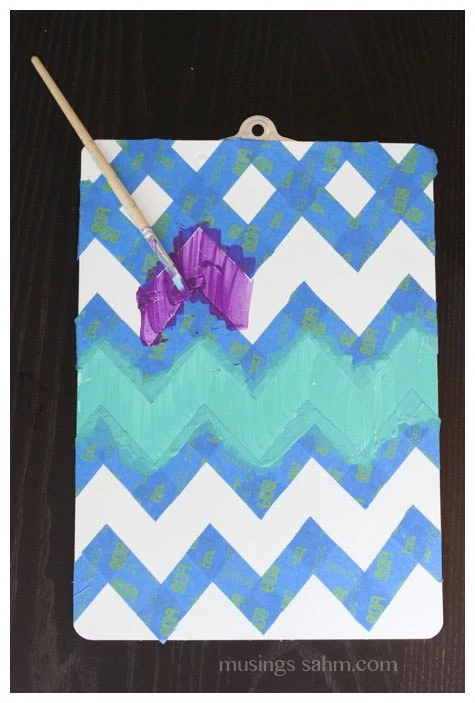 *note- The paint will leak under the tape some, especially when kids are painting. I think it adds to the character of the boards, but my perfectionist children needed to be warned not to expect a perfectly clean line when they removed the tape.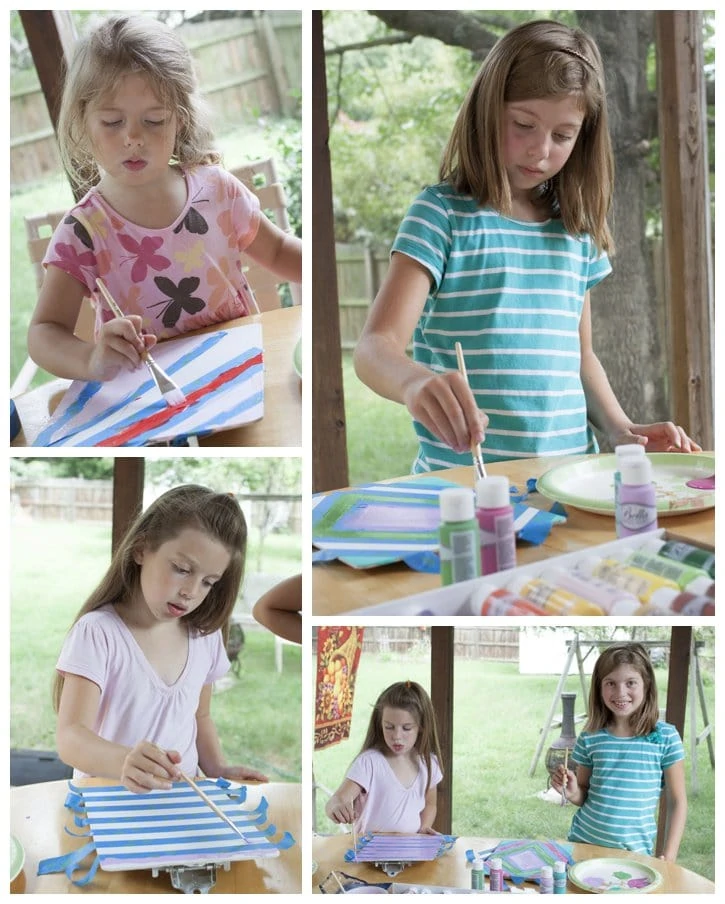 Remove the painter's tape and allow the clipboard to dry over night.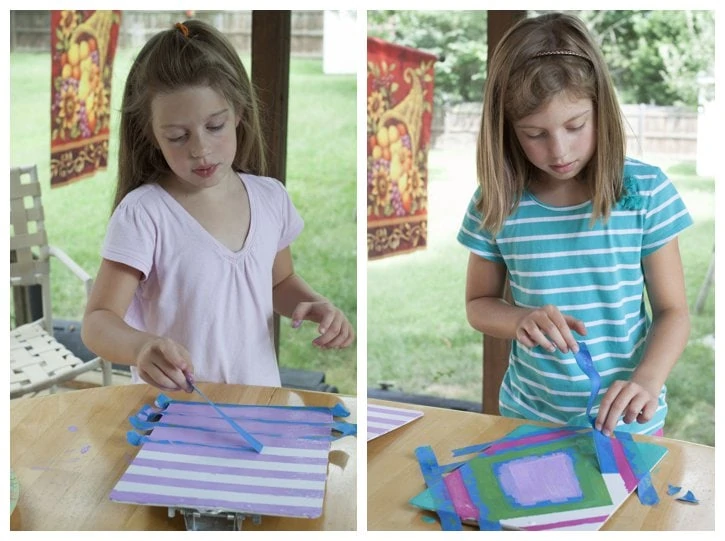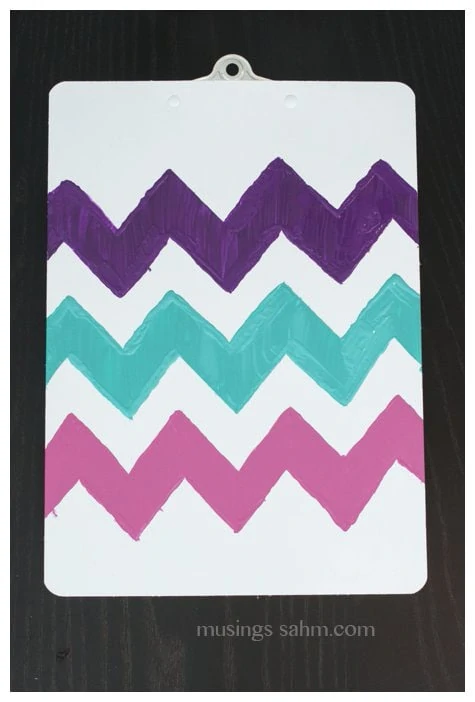 Using a foam craft brush apply two or three coats of chalkboard paint to the front of the clipboard, waiting a few hours between each coat to allow the paint time to set and dry. I borrowed clamps from my husband's toolbox to hold the clips open while I painted.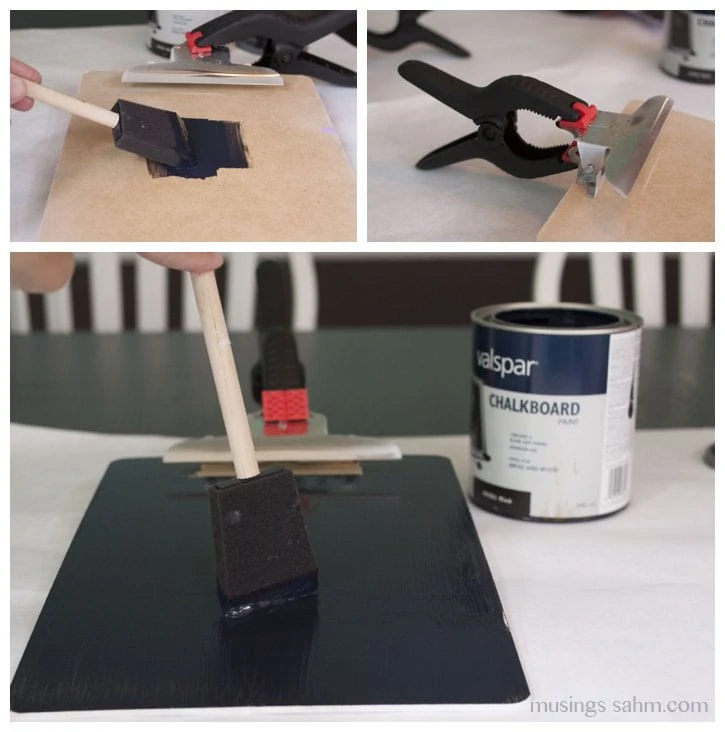 After the final coat of chalkboard paint dries for at least 24 hours, prep the chalkboard by rubbing a piece of chalk all over the chalkboard paint and then wiping it off with a rag.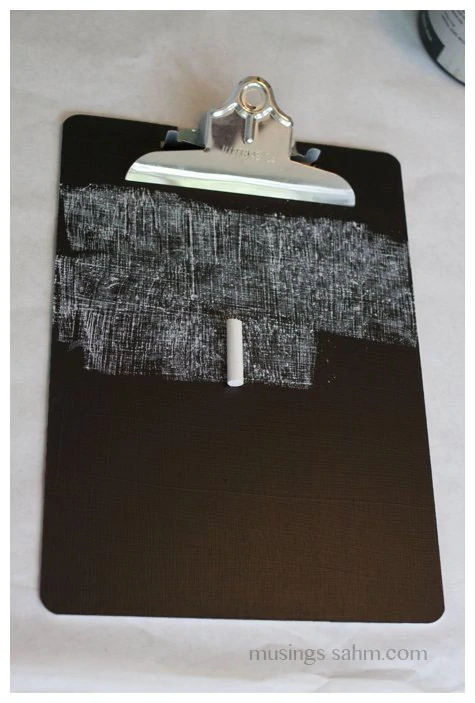 Your Personalized Chalkboard Clipboard is all done!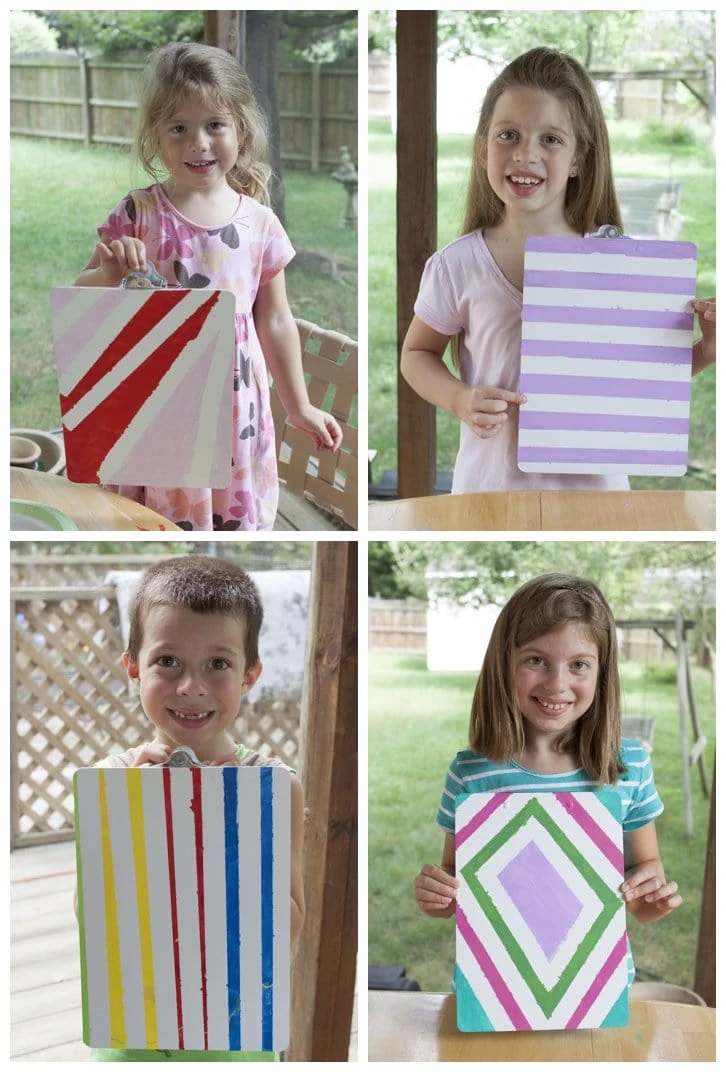 My kids really enjoyed making this creative project, and the chalkboards have been a huge hit. Personalized Chalkboard Clipboards are not only great for school and homework, but they are also a perfect portable toy for long waits. My children love them for long car rides and while waiting for a sibling's sports practice to end.