Whether it's my littlest guys or my big kids, someone in my house is always creating a work of art that's worthy of being displayed! I've tried different methods of displaying artwork over the years ranging from magnets holding projects and papers on the refrigerator to clip boards hung neatly on the wall or clothespins and string. And they all kinda worked, until I found this one….
This cute DIY Clip Frame is perfect for easily displaying kids' artwork. And with a rustic burlap background, this version is a perfect way to include your kids' work in your home decor. Tip: Make one for each child!
I may or may not have a burlap addiction…it really isn't anything new. I love to decorate with it and use it in craft projects….so I think it's the perfect backdrop for a kids' artwork display!
DIY Clip Frame for Kids' Artwork Display
Supplies:
photo frame with glass removed
cardboard to fit photo frame
burlap
metal clip – these are magnetic and came in several bright colors
scissors
hot glue gun and glue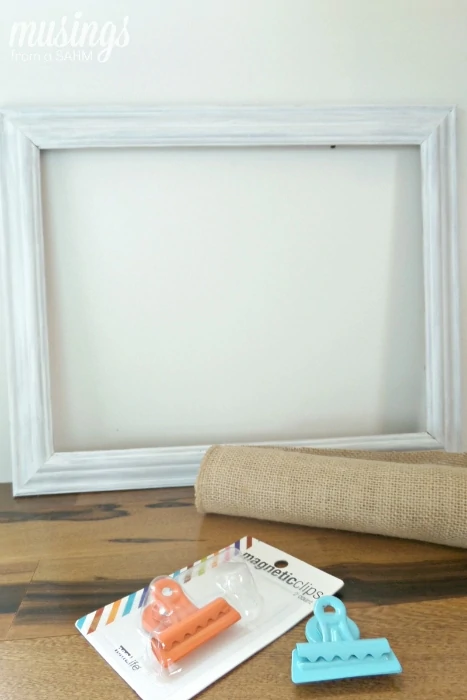 Instructions:
This is a great project for re-purposing old photo frames that are out dated or in poor condition. If necessary paint your photo frame and allow it time to dry completely before starting the project.
Remove the glass and save for use in another project or properly dispose of it. Set aside the back of the frame.
Measure and cut a piece of cardboard to fit in the frame. Many photo frames have a cardboard piece in between the glass and backer. If your frame does it can be used rather than cutting an additional piece.
Lay out your burlap fabric and cut a piece approximately 1/2″ larger than your cardboard.
Use hot glue to secure the burlap to the backside of the cardboard.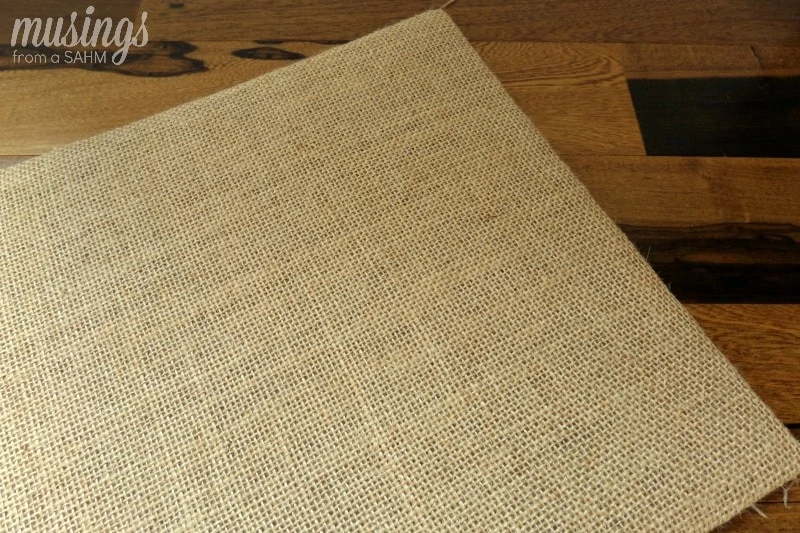 Turn the burlap covered cardboard over and use hot glue to attach the clip to the burlap. I centered mine towards the top of the board.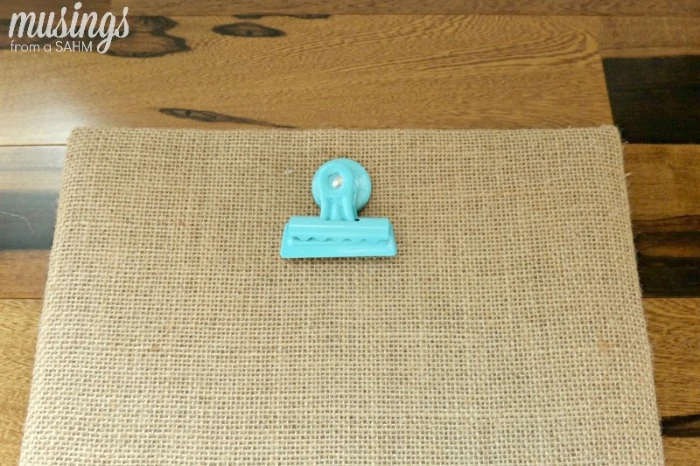 Insert the burlap board into the frame, minus the glass, and secure in place with the frame backer. Hang your frame or stand it in an easel and proudly display your favorite artist's work with your new clip frame for kids' artwork display!