Thanksgiving at our house is about three things: thankfulness, delicious food, and turkey-themed everything. This year, we had a ton of old egg cartons lying around (don't you just hate throwing those away? I do!), so we decided to see if we could transform our little egg cartons into adorable egg carton turkeys. Much to our delight, they turned out perfect!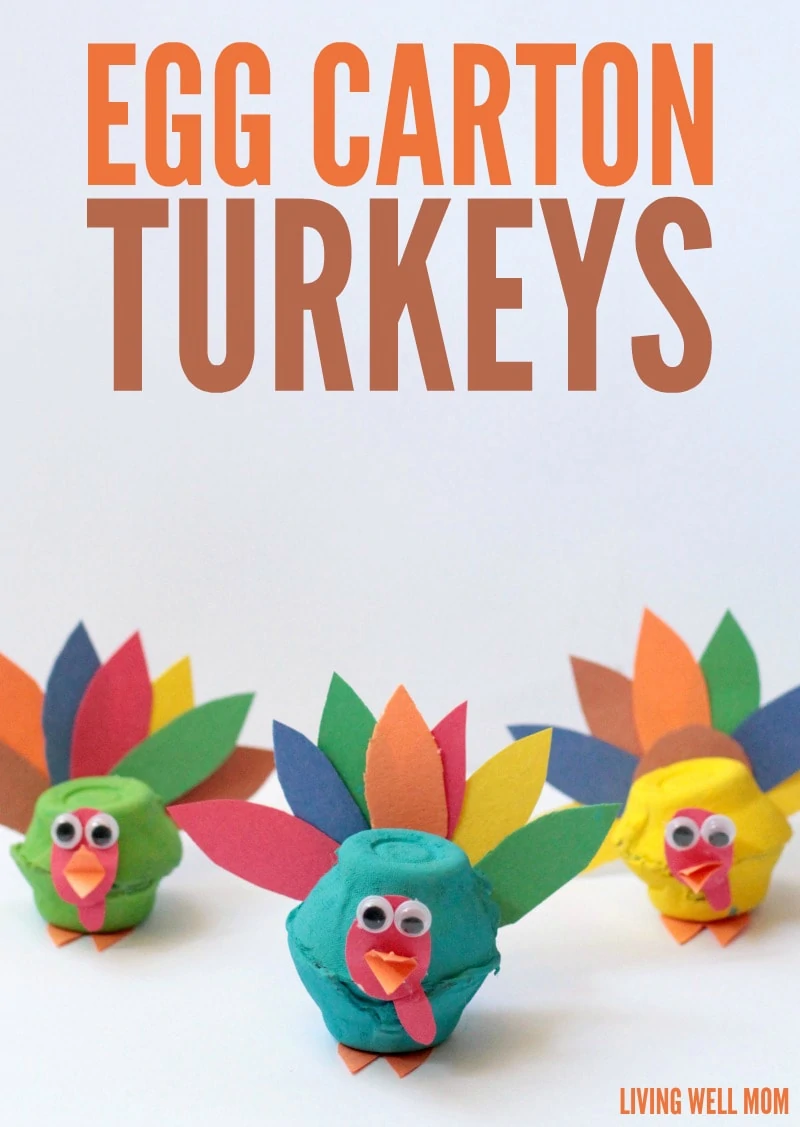 What you'll need to make your own egg carton turkeys:
We really didn't know how our turkeys were going to work when we started out, but that was just part of the fun! With a little experimentation, we thought the design we are sharing with you today was perfect for the project! If you allow kids to paint, make sure you are using washable paints, as acrylic paint is difficult to remove from other surfaces without damaging them.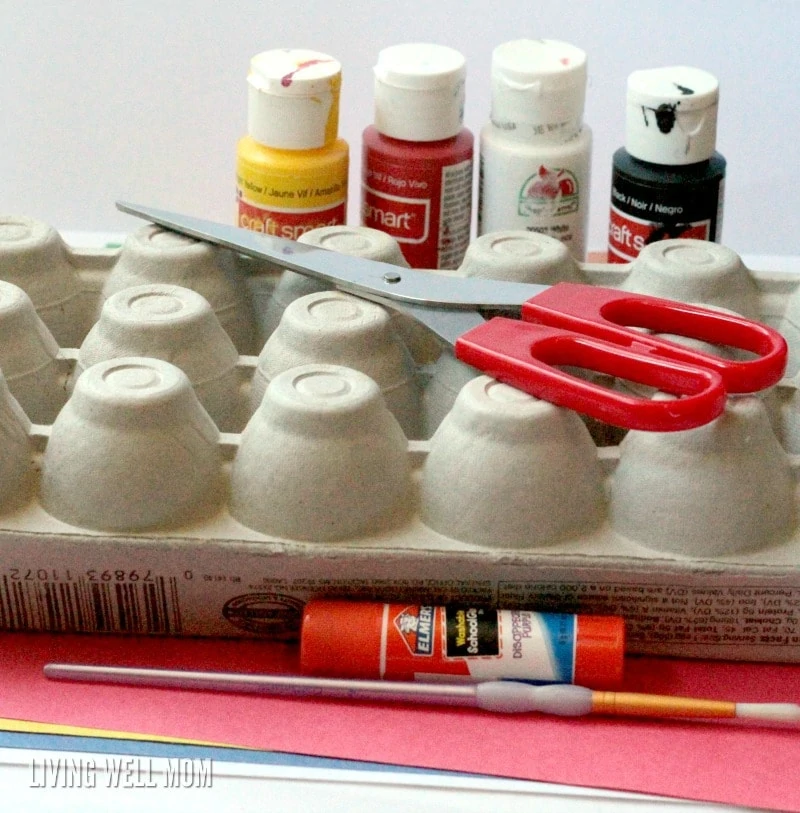 To make the turkeys, first cut out two of the egg cups. Depending on how you make the cut, your turkeys will end up being the size of our largest one or the smaller ones. Make the cuts even so that two cups can make a sort of sphere shape when put together.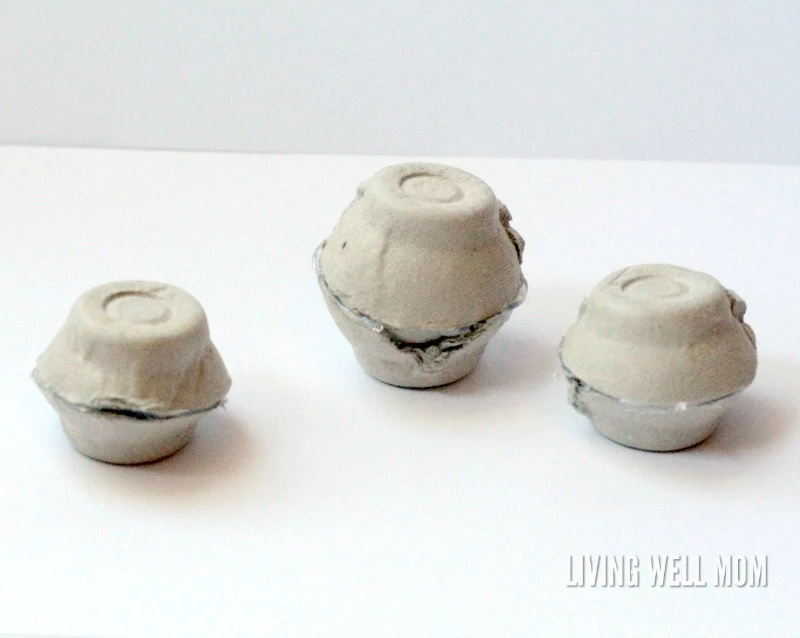 Our egg cartons did have some gaps in them due to our brand of egg carton (your gaps will likely be in different spots). We solved this problem by gluing bits of the leftover egg carton inside each egg cup to seal the gaps.
Glue the two egg cups together and paint them your chosen body color.
While the turkey bodies are drying, make your turkey tail and face.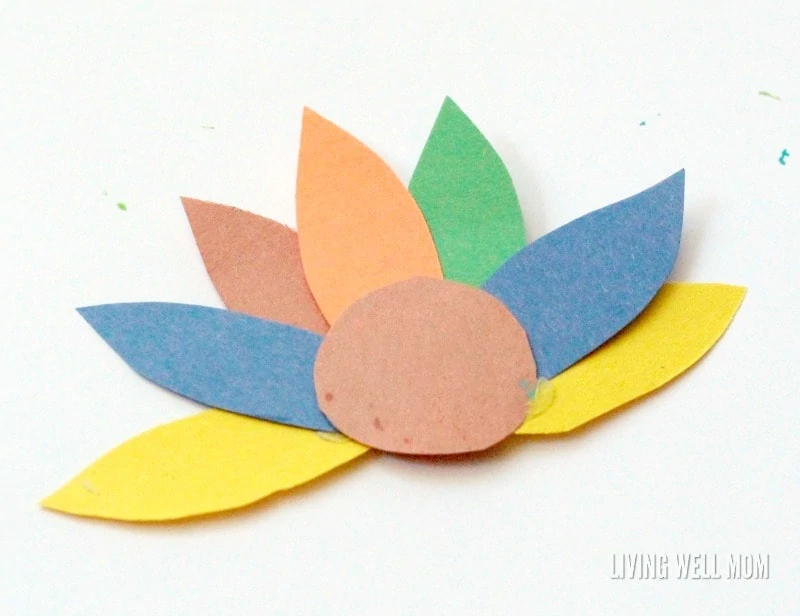 We used 7 multi-colored feathers cut out from construction paper for each turkey tail. Our feathers are about 2 1/2 inches long. Glue the feathers in a fan shape around circle of brown paper like in our picture.
Next, cut out the other parts (use the picture as a reference):
1 oval about 1 1/2 inch high for each turkey's head
1 little oval for the turkey's waddle
Cut a little triangle along the fold of paper to make a beak
Cut what I call a Millennium Falcon shape about 3 inches long from orange paper for the feet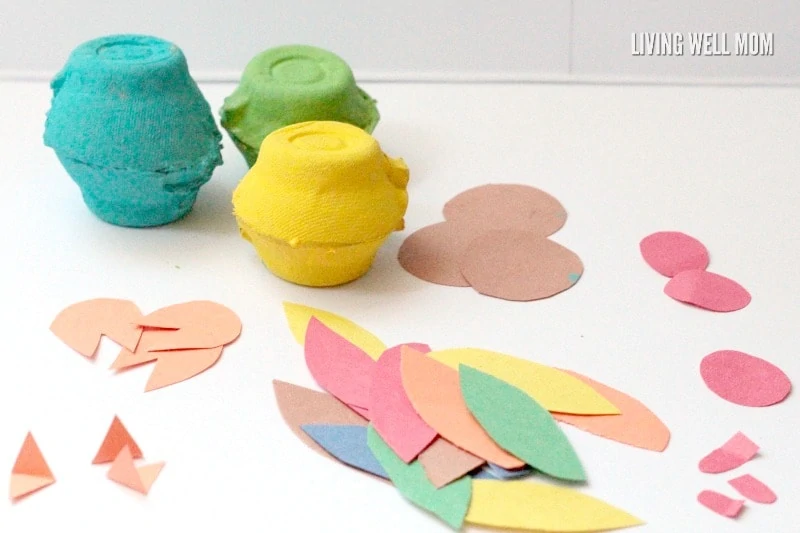 When the turkey bodies are dry, it is time to assemble the rest of the parts. It is surprising how quickly the little egg cups transform into turkeys!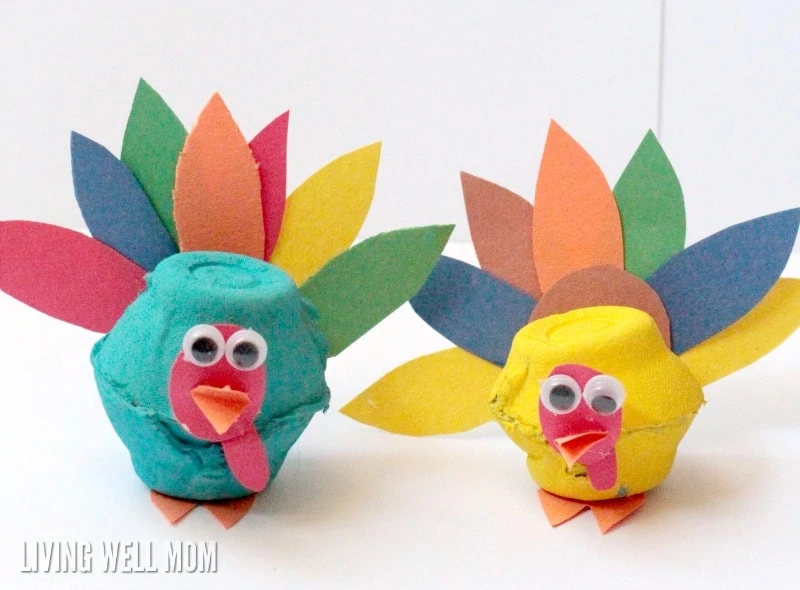 These egg carton turkeys are so adorable! My kids actually played with them for quite some time and my youngest adopted them as her little "friends" over the past few days. It's so cute to watch her play with a craft that we've made together.