These flower coloring mats for kids are created just like our playdough mats, but are also a great substitution for when you run out of food coloring to make homemade playdough for the kids and don't have a desire to run to the store with four kids in tow to buy some. Print this free printable set today and get prepared to have a lot of fun!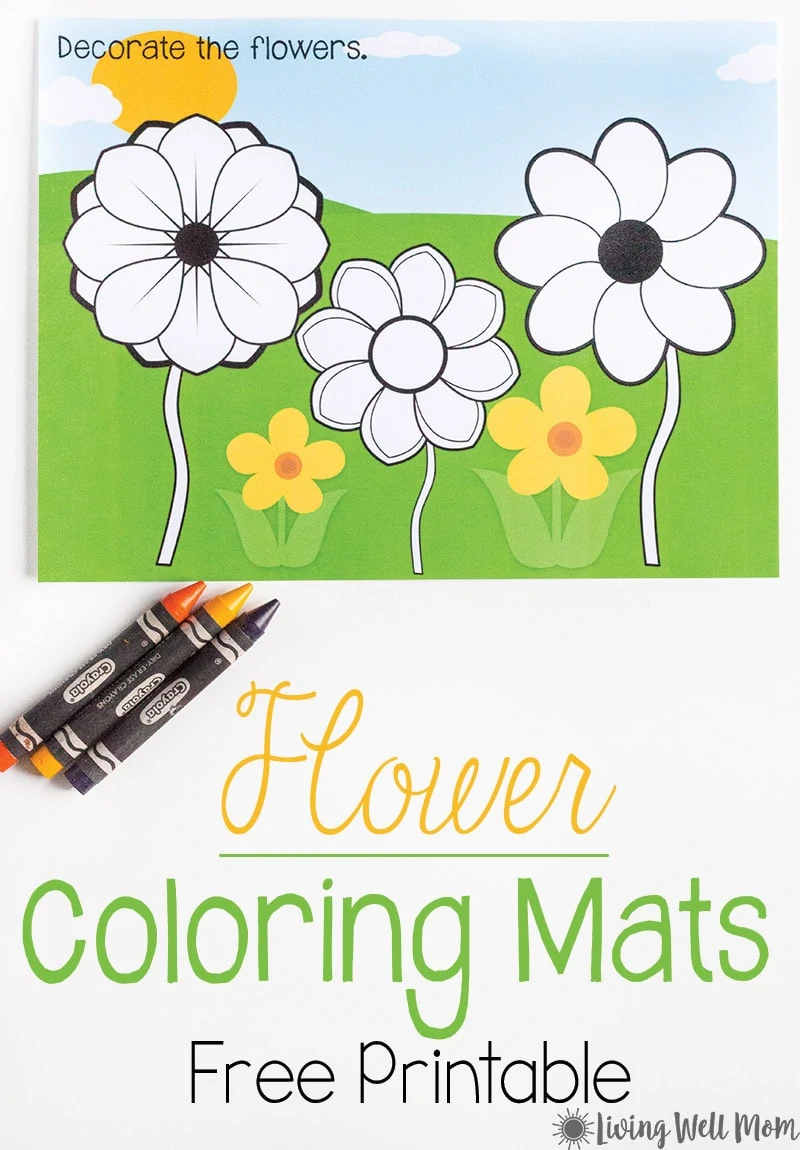 Materials needed for the Flower Coloring Mats:
Dry-erase crayons are one of our favorite art supplies. I can trust my youngest daughter with them and not have to worry about the house being permanently colored in strange places. The crayons also happen to work very well on laminated pages which make them perfect for the flower coloring mats.
I was pretty sure that my girls would like these as I was creating them, but when three of them started oohing and ahhing as they were running through the laminator I knew I had a winner.
They begged incessantly to color them while I took a few pictures.
Thankfully, I created 3 designs so each of them was able to have their own coloring mat to decorate.
We also got to have an impromptu art lesson as we discussed what primary and secondary colors were and talked about patterns as my 11-year-old meticulously colored her flowers.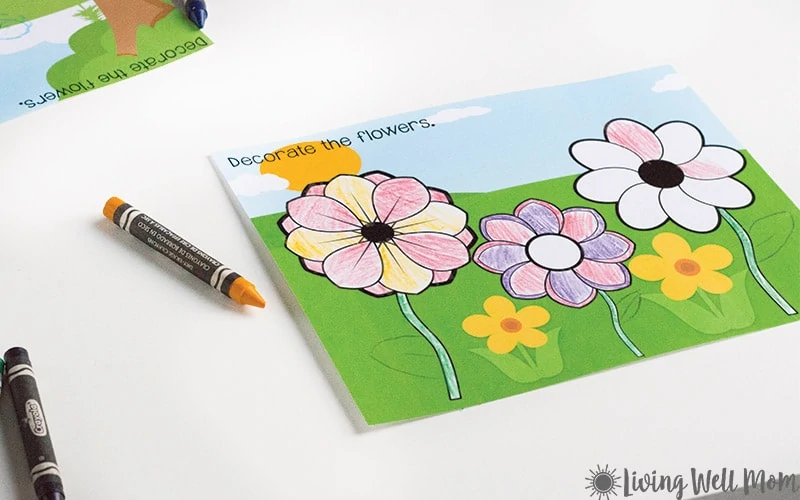 I'm always glad for an activity that gets my tweens excited. It's such a challenging age when their likes and dislikes are changing more than a toddler's, but it's so fun when I can make a connection with them through various projects, like these fun flower coloring mats.
It actually made them forget to fight with each other for a few minutes!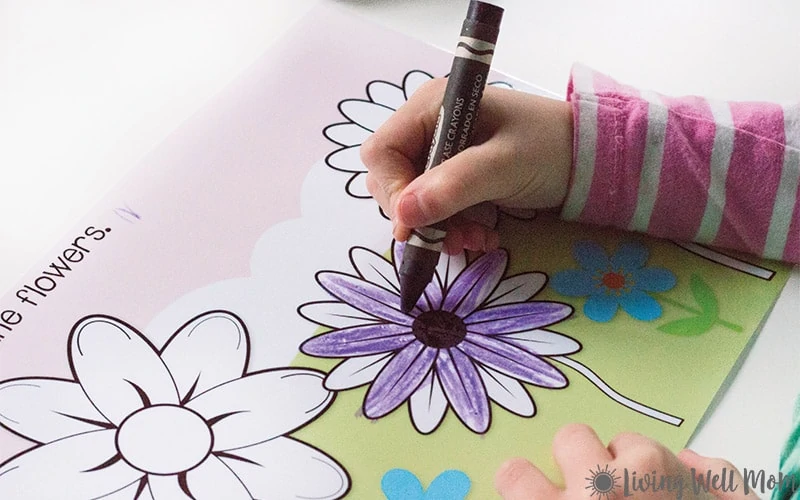 My youngest daughter also wanted in on the action. She had her hand raised, calling out "Me, me, me!" as she was watching the coloring mats come through the laminator.
Apparently, she always thinks that she is at school…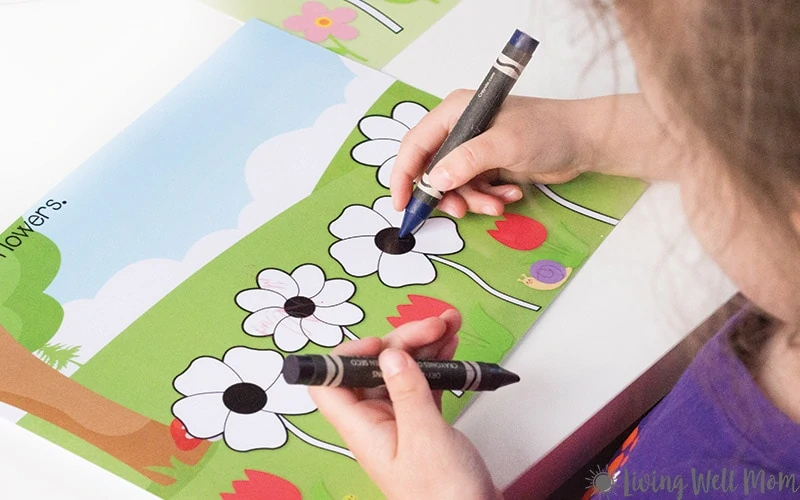 Whoever you are downloading the flower coloring mats for, I'm certain that they will love them! And you will too!
By downloading this free product, you agree to the terms and conditions listed here. This free product is for single classroom/home use only, by one teacher/family. If you intend to use this for more than one classroom/home, please return to Living Well Mom and download an additional copy each time.