I'm trying to stretch the days of summer, I really am. The last 2 weeks have been beautiful here in Northern Michigan with temps in the mid to high 80's, which doesn't happen often enough. We've had lots of beach days and spent so much time outside. It's been wonderful and I'd love if it lasted many, many more weeks. Sadly though it can't and soon enough the kids will be heading back to school. I've been trying to take advantage of rainy days (or afternoons that are too hot to be outside) to work on getting things ready for the new school year. The kids love to help with crafts and things they can use for school and this week I showed them how to make a pencil case from felt.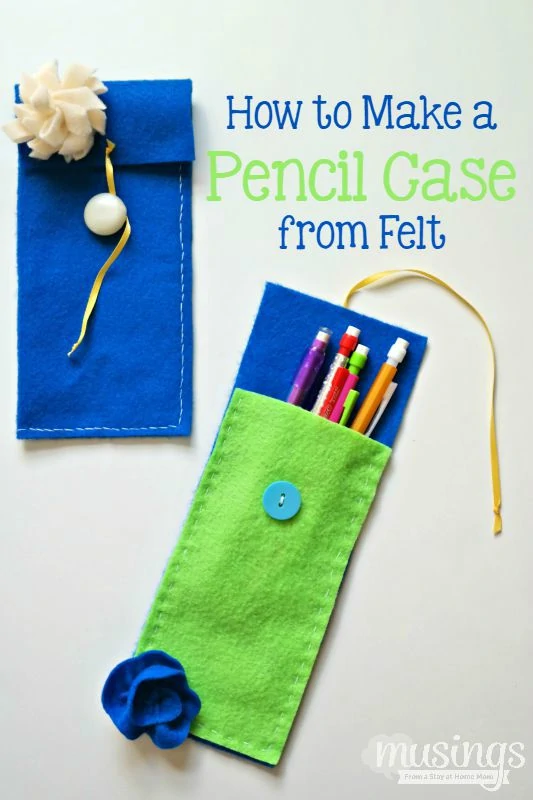 It's surprisingly easy to make a pencil case from felt and I'll show you how in this step by step photo tutorial today. It does involve sewing, but it's so simple, you don't have to have a sewing machine. Obviously if you, do it will be quicker, but you can easily sew this by hand. If you haven't sewed before, this is a great beginner sewing project!
How to Make a Pencil Case from Felt
Supplies:

(affiliate links)
needle and thread
buttons
sewing machine (optional)
scissors
ribbon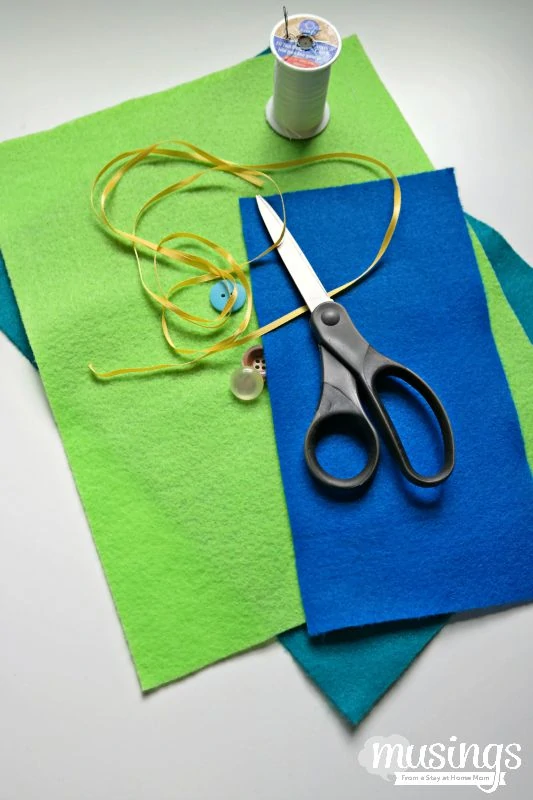 Instructions:
Begin by cutting your felt sheets to fit. I wanted my case to be large enough to fit mechanical pencils so I used a new pencil as a guide. I left enough length to fold over to enclose the pencils at the end. For width, I made it wide enough to hold several pencils at once.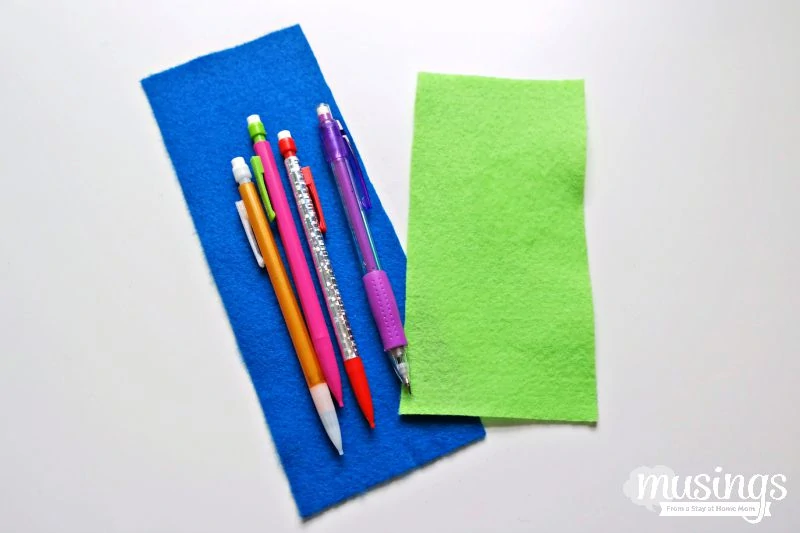 Use a sewing machine (or needle and thread) to sew up each side of the pencil case. Felt is easy to sew and a great learn to sew project for kids. They don't mind if the stitching is perfectly straight or not so just let them have fun with stitching the felt pieces together!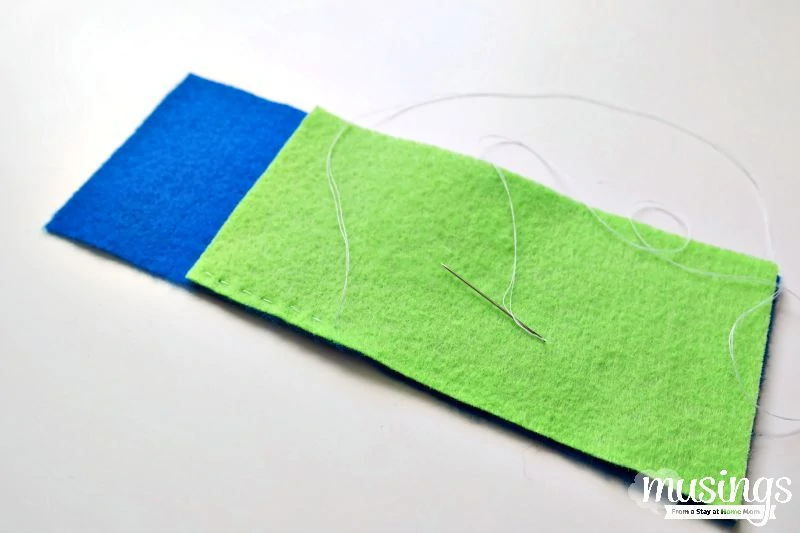 Use the needle and thread to attach a button to the pencil case just below the opening.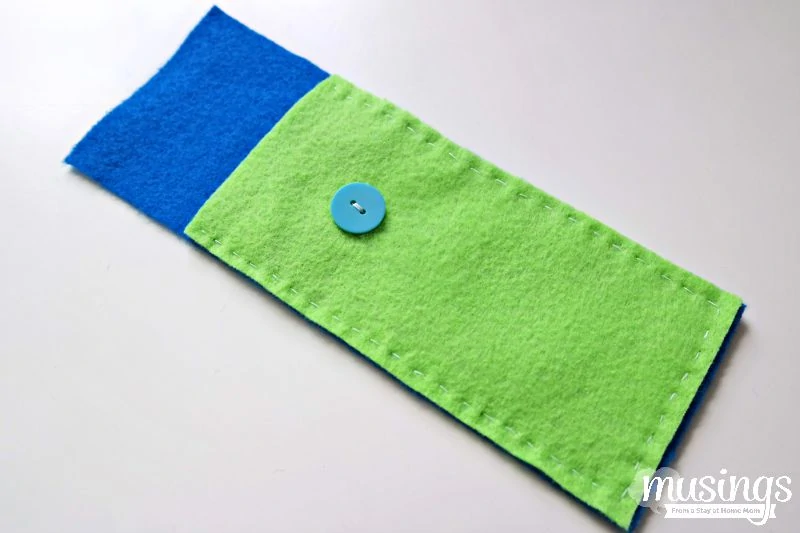 You can either cut a small opening in the flap to act as a button hole for closure or add a ribbon to the flap that can loop or wrap around the button. I did some of both.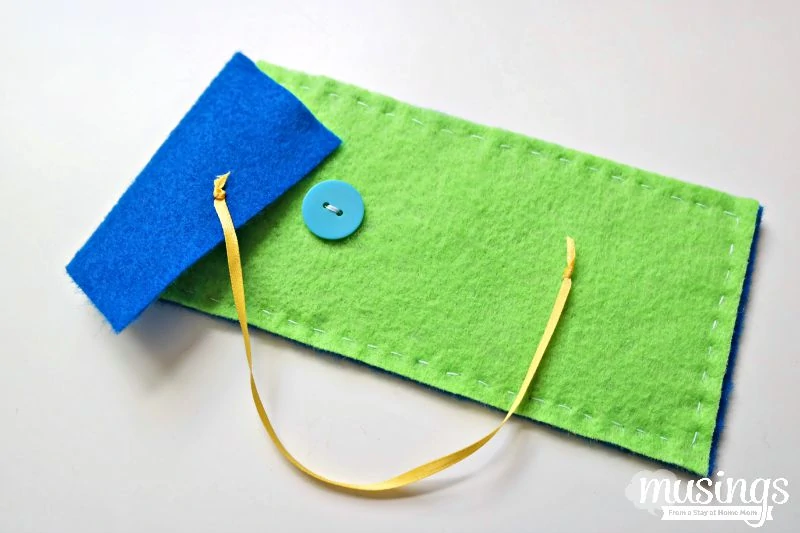 Once the Pencil Case is constructed you can get creative with decorating it! I added felt flowers which are easy to make.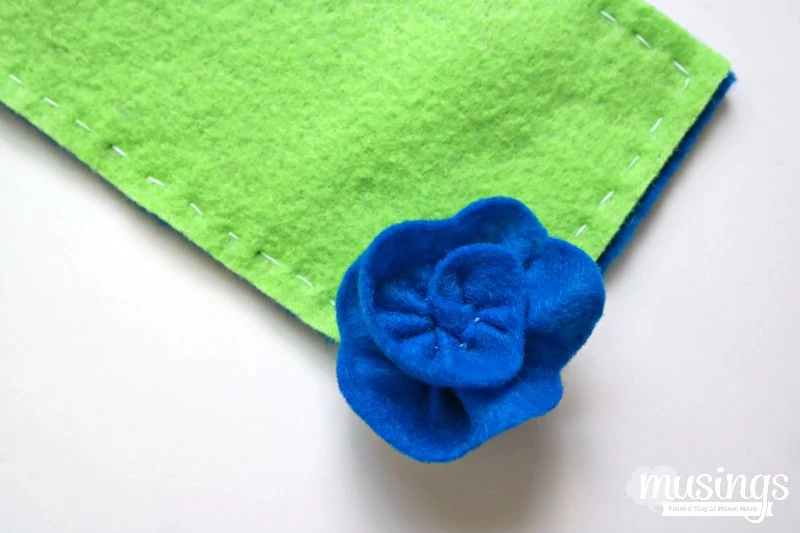 Here's a quick picture to show how I made my flower.
You could add more buttons just for decoration, fabric paint, sequins, or any other embellishments you like! Let your kids choose. Once you've made a few pencil cases you could make matching notebooks or book covers too.