Summer is here! And my bookworms are happy to read all.day.long. Especially my oldest two daughters. Since they are not allowed to use their electronics until after dinner, they absolutely love going to the library and getting a huge collection of books to read. My eight-year-old is still not super interested in books and would much rather play with her friends all day, but it is our requirement that she read for at least 30 minutes each day.
As a fun way to remember the books the kids have read this summer, I made this printable summer reading log for kids.
This summer reading log goes perfectly with our free printable summer reading chart for kids, where you can set up goals and offer rewards too. You can download that here.

Materials needed for the Summer Reading Log for Kids:
To assemble the summer reading log into a book, you can print one copy of the cover and multiple copies of the 'postcards' and staple them together. We just decided to use ours individually and then put them together when they are done creating their reading log.
You can choose whatever works best for your kids.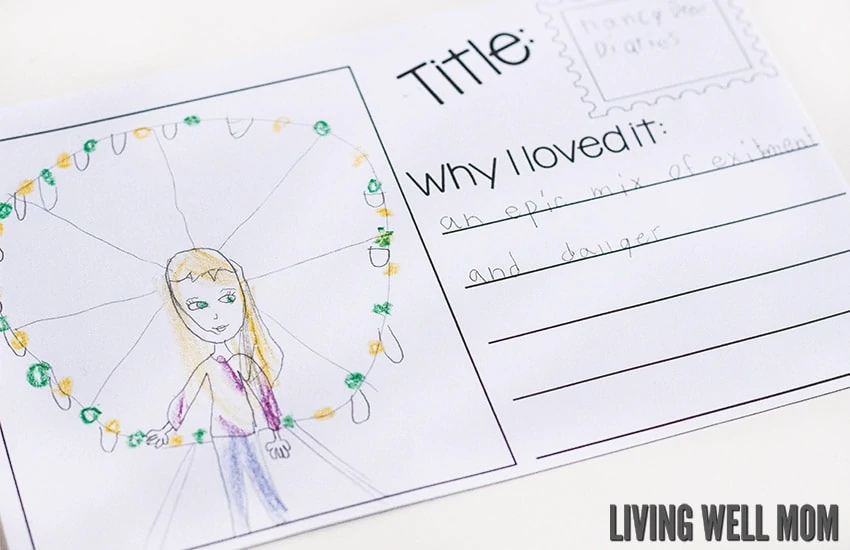 Each reading log page has space for the kids to draw a picture that reminds them of the story, a stamp to write the title of the book, and some lines to make a note about the book.
This Nancy Drew Diaries book is one of the three books my 11-year-old has read since we went to the library yesterday. According to her, it was "epic."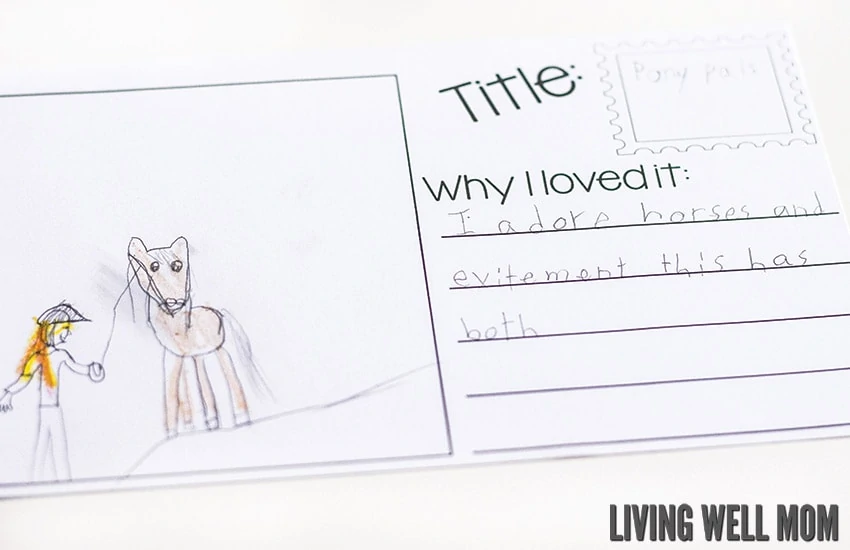 Descriptions can be anything that the kids want. I wasn't looking for a book report, just their reactions to the books.
Rissa said she loves Pony Pals because she loves horses and excitement and the story had both.
And the descriptions can be funny like this one for Geronimo Stilton: All Because of a Cup of Coffee.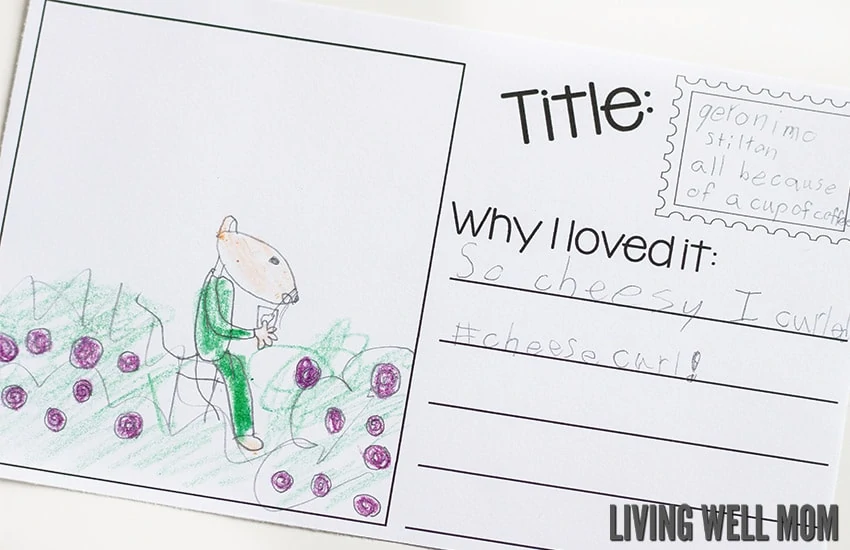 No matter what books your kids read this summer, they will love this summer reading log!