Hi! I'm Amanda, and I blog at Big Family Blessings, where I share my life as the Momma of half-a-dozen children ages 1 to 11. Life is a little crazy and a lot full- but somehow we find time to make adorable crafts together.
Today, my oldest daughter and I want to show you how to make simple and cute Rudolph and Clarice Reindeer Canning Jar Lid Magnets.
With the cold weather hitting our area this week, the children and I are enjoying getting into the Christmas spirit by snuggling on the couch watching Christmas movies. Instead of feeling cooped up by the cold, dreary weather, our movie and craft afternoons make the days wonderfully fun!
Wouldn't these Rudolph and Clarice Canning Jar Lid Magnets be the perfect craft to make with your children after cuddling up to watch Rudolph The Red-Nosed Reindeer?
This adorable Christmas craft for kids is also a great homemade gift idea. Wouldn't Grandma just love one for her fridge?
Supplies:
light brown felt
dark brown felt
canning jar lids
red pompom
brown pipe cleaners
red ribbon
googly eyes
magnet
craft glue
Directions:
Using the canning jar lid as a template, cut a circle of brown felt the same size as the lid. Cut one dark brown circle for Rudolph and/or one light brown circle for Clarice.
Glue the brown felt circle to the back (not shiny side) of a canning jar lid.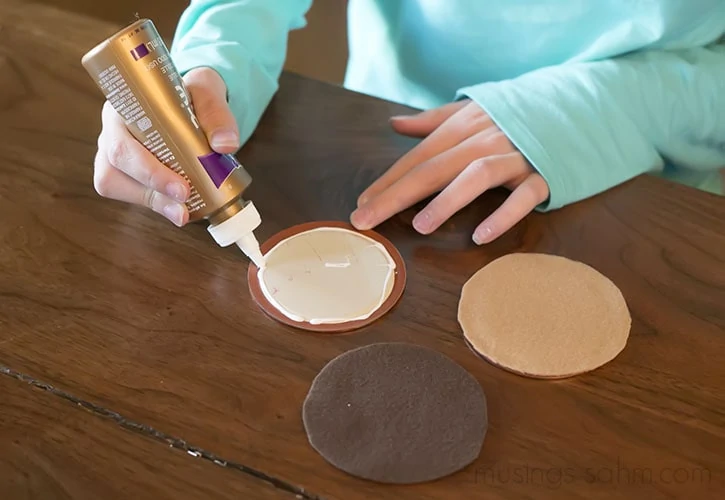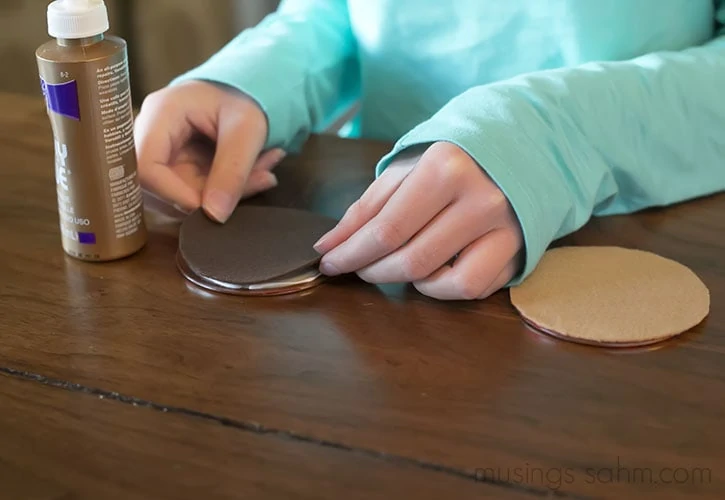 Glue a red pompom to the dark brown felt circle for Rudolph's nose. For Clarice's nose cut a small dark brown circle of felt and glue it onto the light brown circle.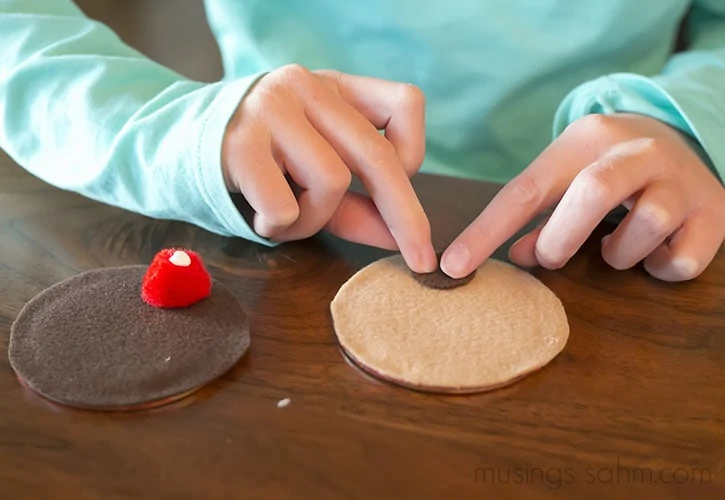 Glue two googly eyes to each reindeer face.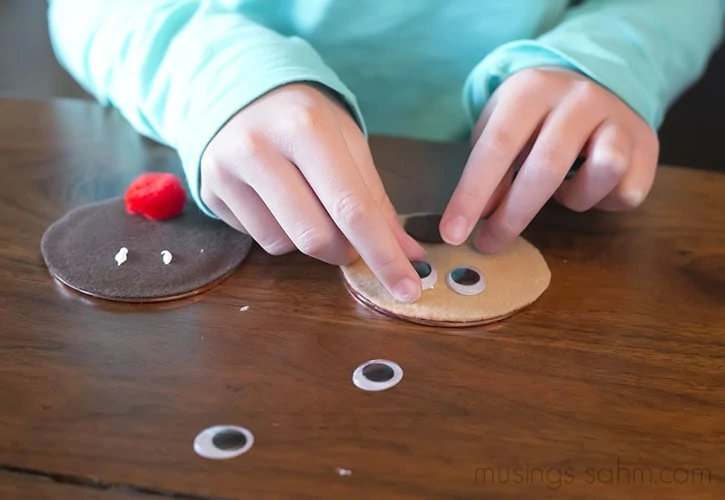 Your canning jar lids should now look like this: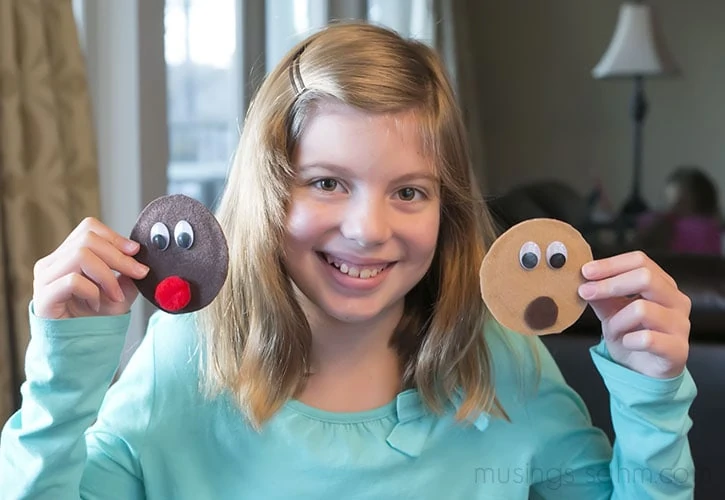 Next make the reindeer antlers.
First, fold a brown pipe cleaner in half.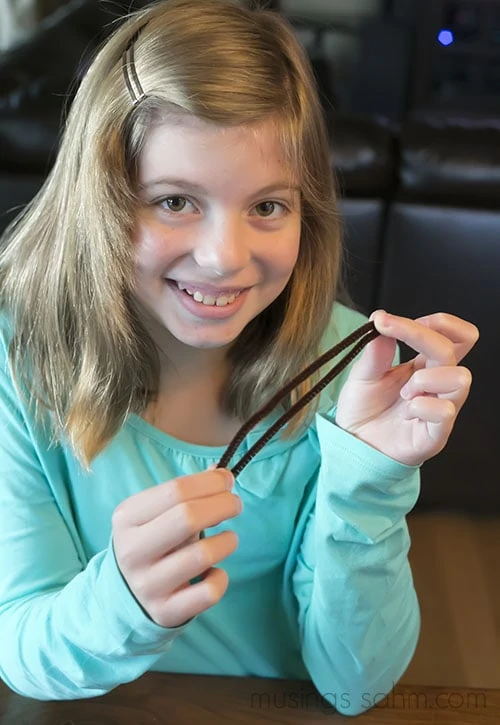 Next fold each side up and then down again to make three peaks in the middle of the pipe cleaner.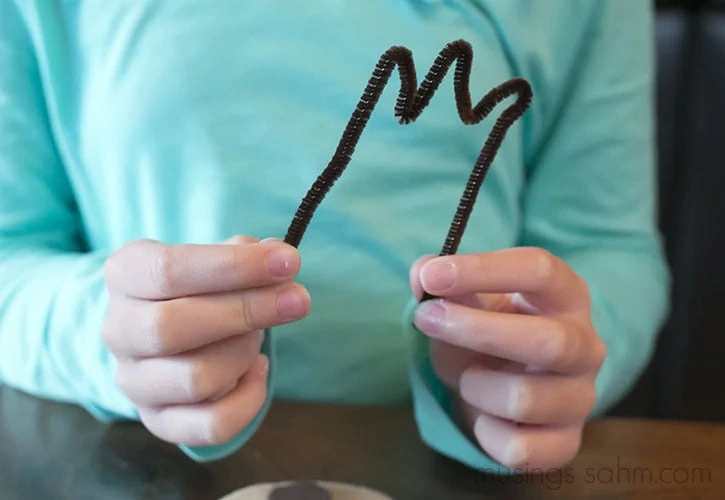 Pinch the pipe cleaner together, just under the peaks.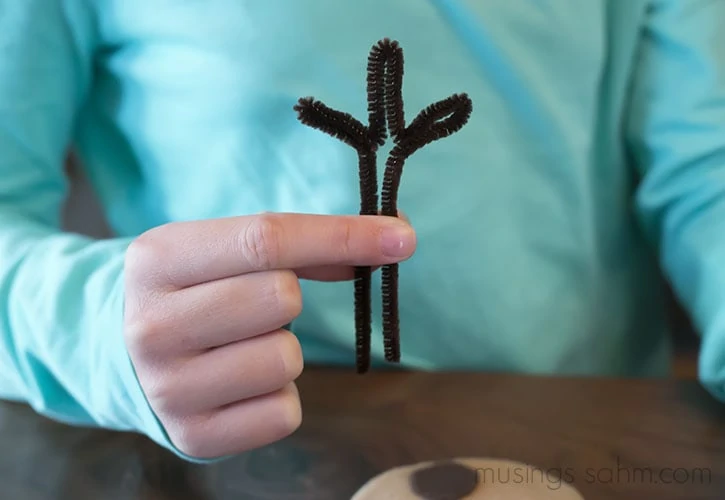 Next, twist a few times to complete the antler.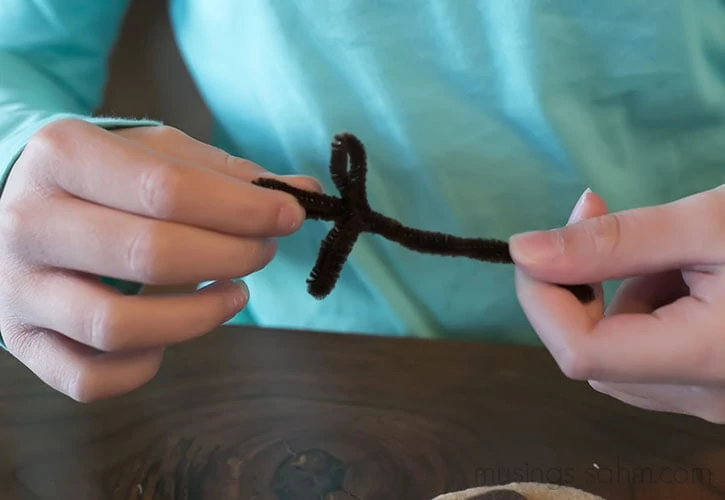 Create two antlers for each Reindeer Magnet.
Turn the canning jar lid over to the shiny side and glue the antlers in place.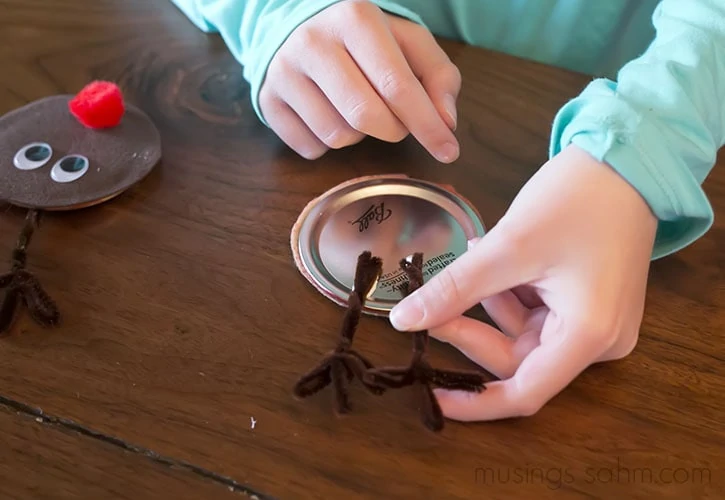 Glue a magnet to the center of the lid.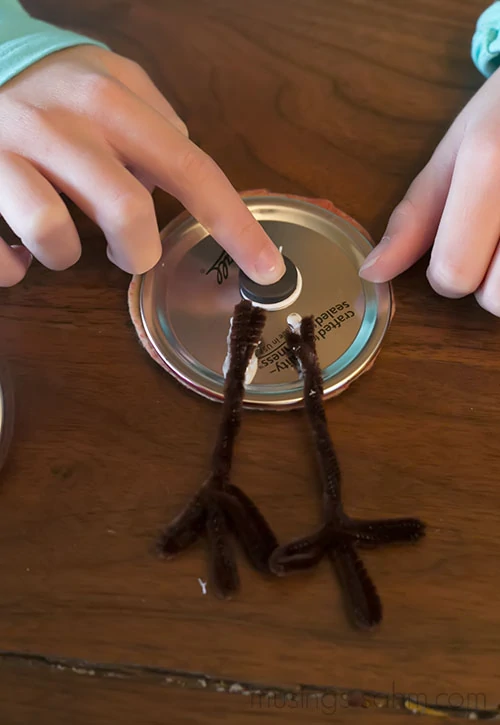 Rudolph is now finished!
For Clarice tie a red bow.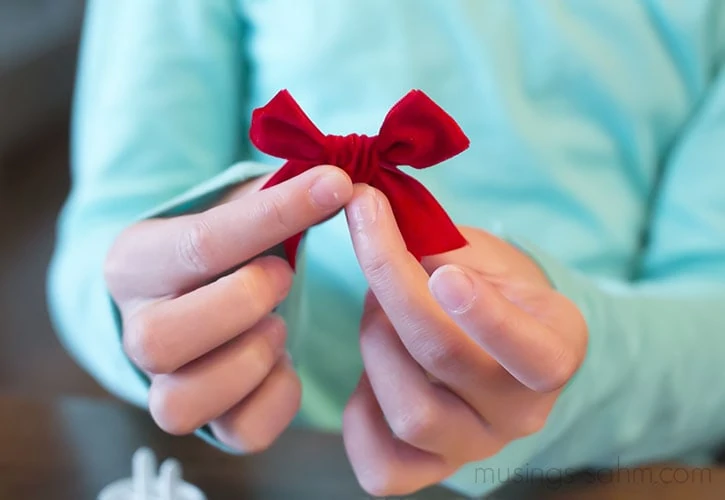 Glue the bow onto the light brown felt, just under one of her antlers.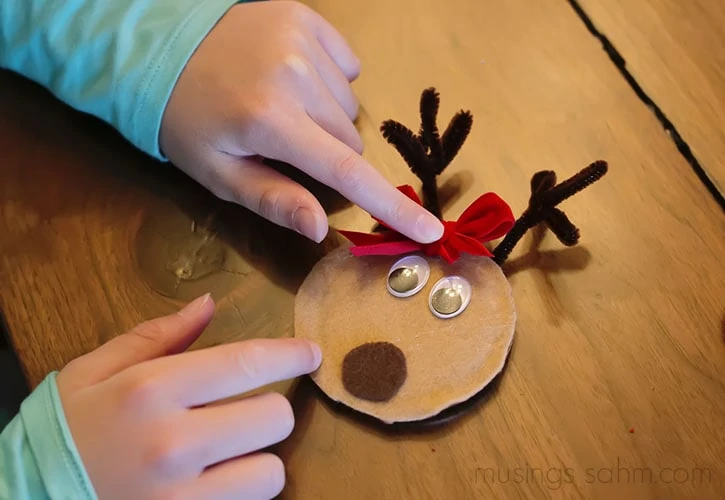 There you go! Rudolph the Red-Nosed Reindeer and Clarice Canning Jar Lid Magnets for your refrigerator. And if you have multiple children like I do, Grandparents can also enjoy cute reindeer magnets on their refrigerators too!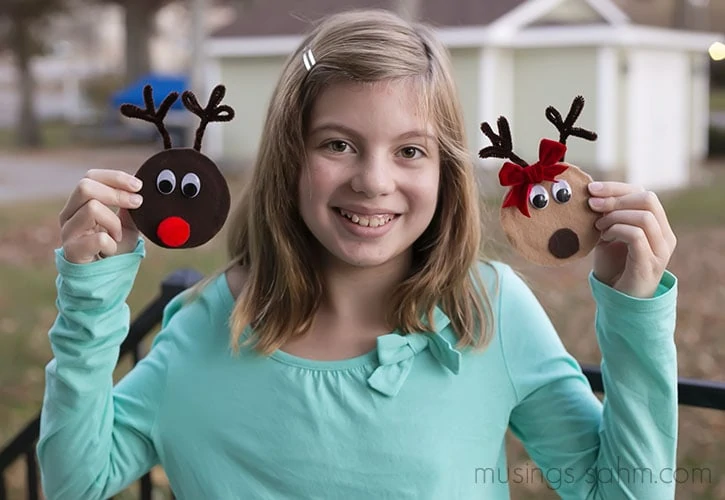 Weren't these adorable Rudolph and Clarice Reindeer Canning Jar Lid Magnets so much fun?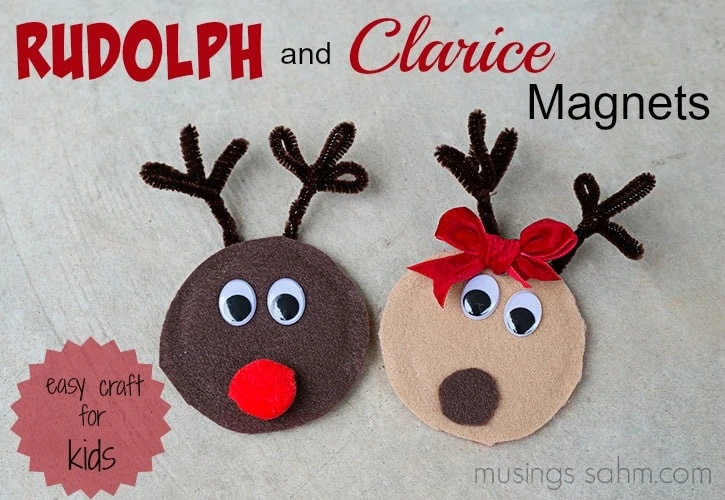 I also love these magnets for a quick and easy classroom party craft. Why not precut the felt circles, then have the boys make Rudolph and the girls make Clarice?
You may have guessed from my last two craft posts, felt is my favorite craft supply. Looking for more fun felt crafts to make with your children this Christmas season? Check out these adorable, easy Christmas Tree Ornaments.