I have three little boys and sometimes it can get a bit crazy, especially when they start fighting among themselves.
Last week, my boys started bickering and I overheard one telling the other to go into "time out." It was hilarious to hear! Needless to say, regular time outs are not so effective in our house these days!
That's where our new Time Out Glitter Bottles, otherwise known as Calm Down Bottles, come in handy. When the boys are upset or need a minute to calm down, I now hand them a glitter bottle. They shake the bottle hard then quietly watch the glitter settle, repeating as necessary until they're completely calmed down. It's amazingly effective.
And they're not just for calming kids down. Time Out Glitter Bottles are great for encouraging quiet time too. That's something everyone needs, including Mom!
One of the best things? Time Out Glitter Bottles are so easy to make, you can make one for each child, using their favorite color!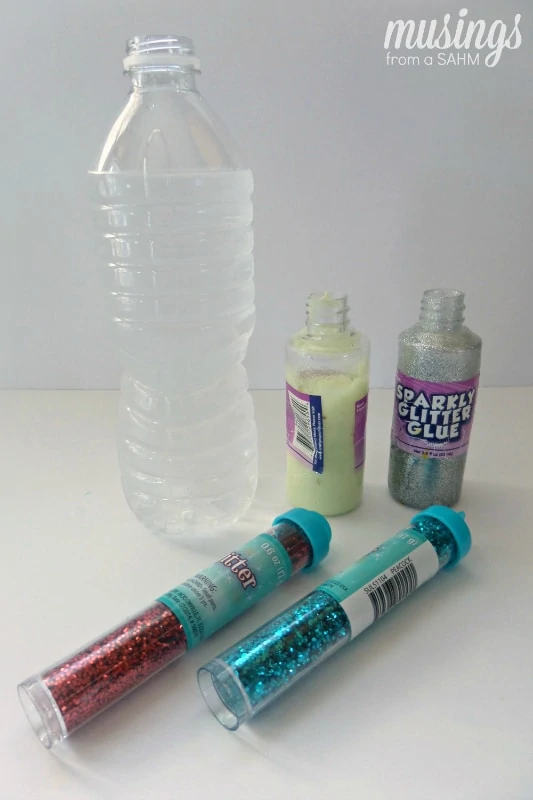 Time Out Glitter Bottles
Supplies:
empty plastic bottles – you could use water bottles or many other shapes and sizes
2-3oz bottle glitter glue
glitter
warm water
glue gun and hot glue
Instructions:
Fill the water bottle with very warm water stopping approximately 2″ from the top.
Pour in about 2/3 of a bottle of glitter glue.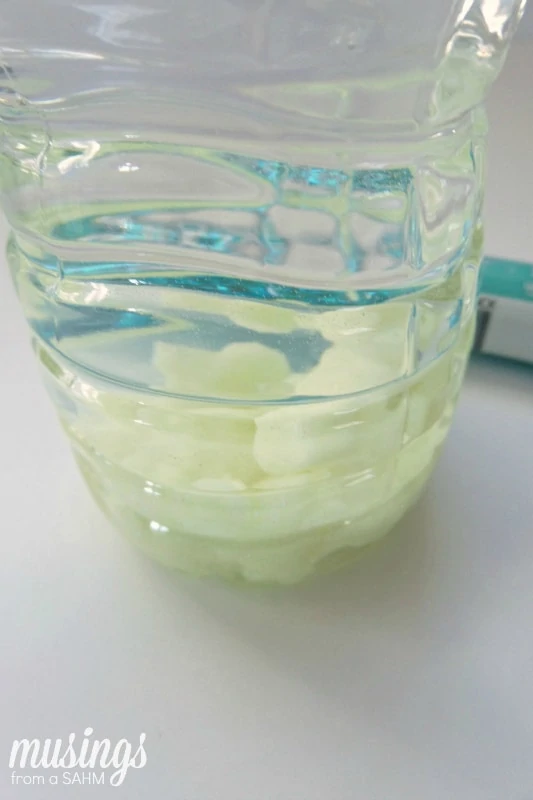 Shake the bottle to help dissolve the glue. It may look clumpy at first but will dissolve as it's shaken.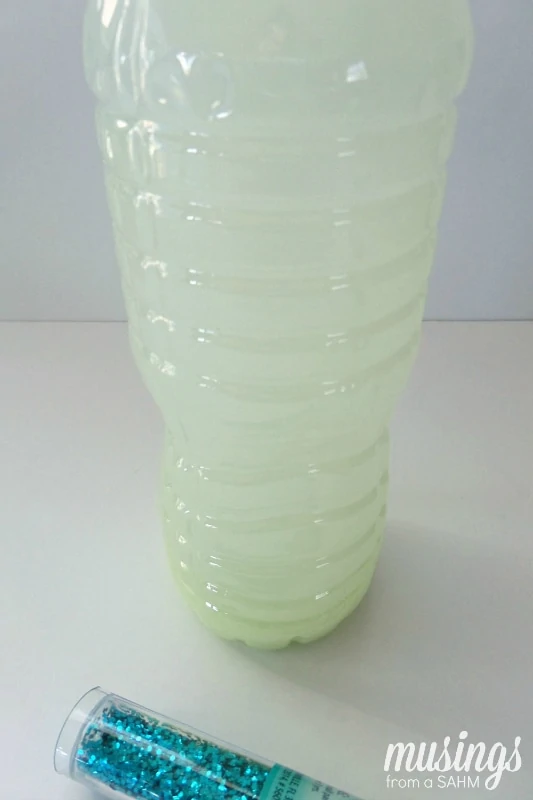 Next pour in some loose glitter. You can use as little or as much as you'd like. Get creative with colors or make a personalized bottle for each child using favorite colors.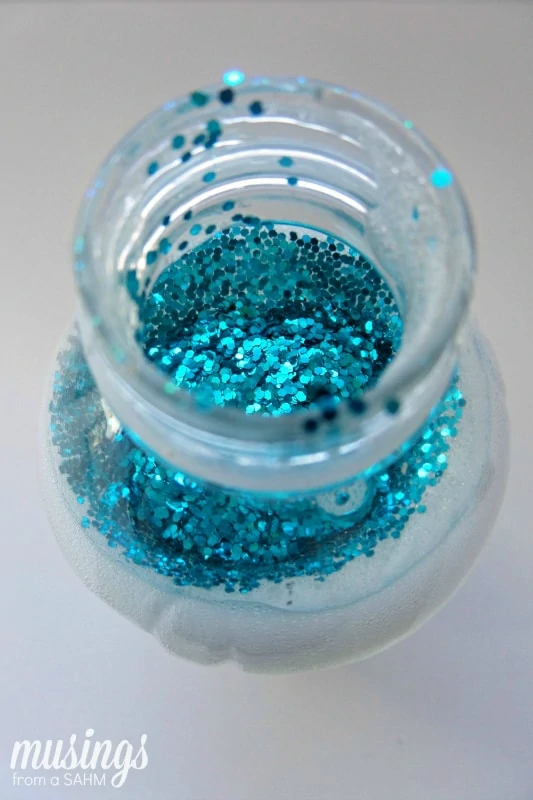 Use the hot glue gun to glue the lid to the bottle so that it is less likely to come apart when a child is using it. You want it to be durable, just in case your little one is upset or angry when given their glitter bottle.
Once the lid is glued on shake the bottle until the contents are mixed and swirling around. Set the bottle down and watch the glitter settle.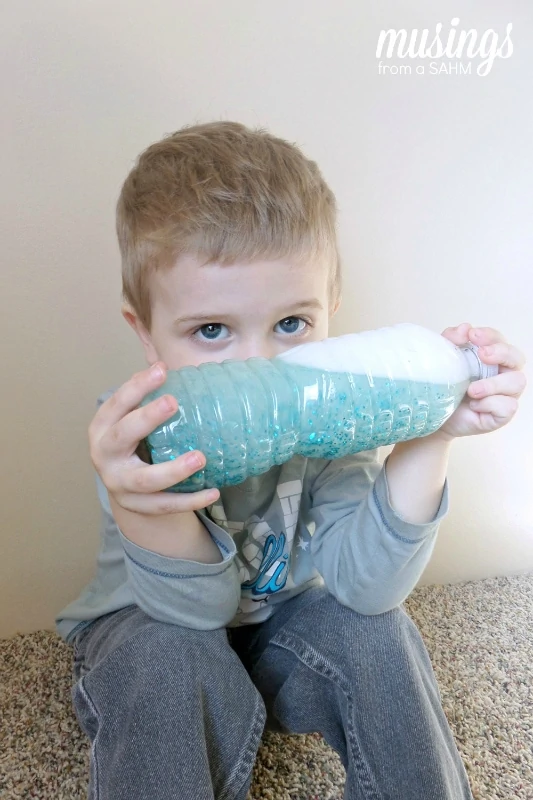 Next time your little one is upset, angry, or needs to settle down hand them their Time Out Glitter Bottle. Let them shake it and shake out all their bad feelings.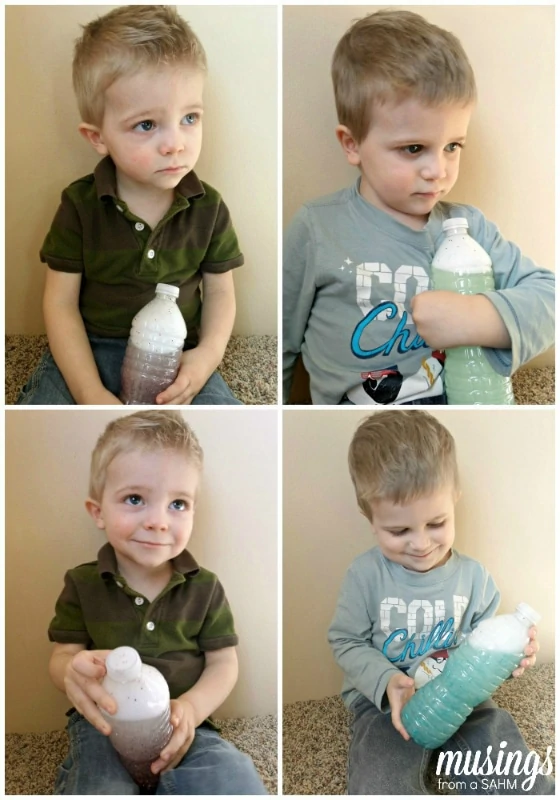 As the glitter settles in the bottle your child will most likely become calm while watching it. Both of my boys love shaking their bottles and letting them settle!

For More Kids's Activities: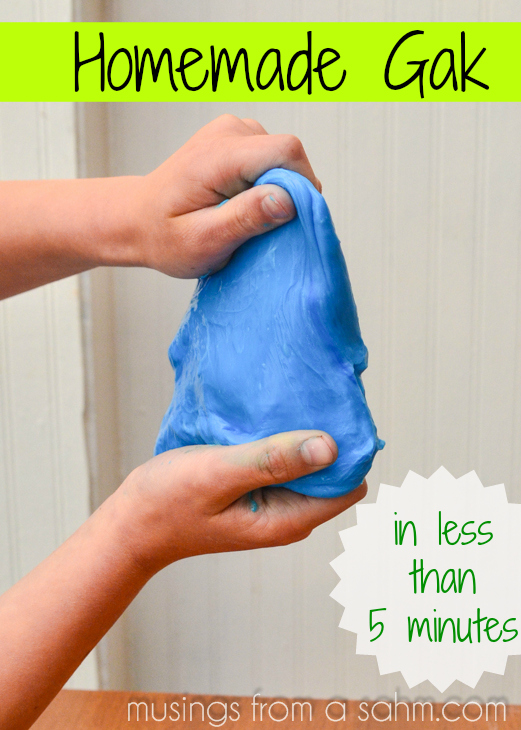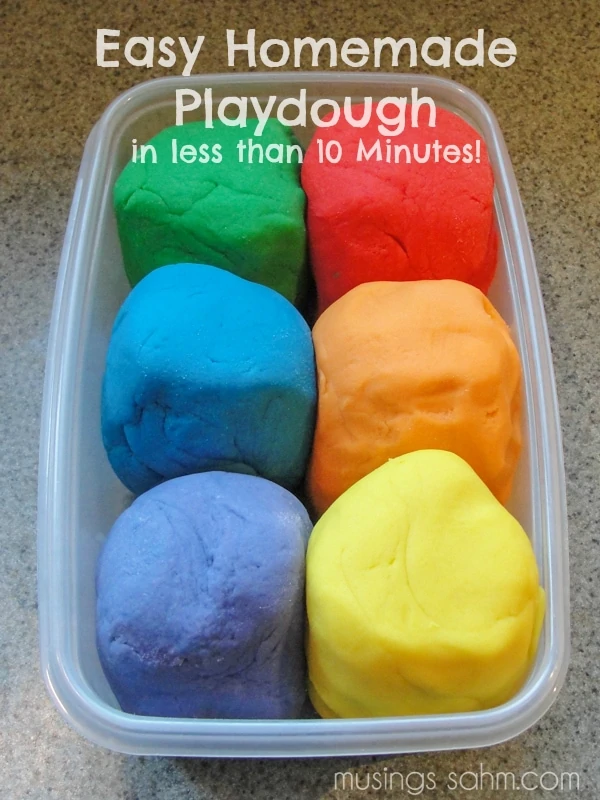 Follow Musings from a Stay At Home Mom's board Fun for Kids on Pinterest.