Making flower pens is a fun, simple DIY that will bring joy to your home for months afterward. Everyone in the family will enjoy learning how to make flower pens.
If you ever wanted to know how to make your pens look festive and fun, look no farther. I'll show you how to make this fun craft today! DIY flower pens are easy to make. Plus, they also make fantastic homemade gifts!

It's so quick and easy to make your own, you can have a pile in no time. They're easy enough for kids to help too!
An Inexpensive DIY Gift
At first glance, you may not think these flower pens would be great gifts, but they really are. We've gifted these so many times, and have always gotten the best responses!
The fun part with these is that you can package them in different ways and with different items to make a custom gift. Here are just a few ideas to get you started:
Make a Flower Pen Bouquet for Mother's Day
With Mother's Day just around the corner, this DIY is a perfect gift for Mom or grandma. Make the flowers in her favorite colors, then bundle 10-12 together with some ribbon together.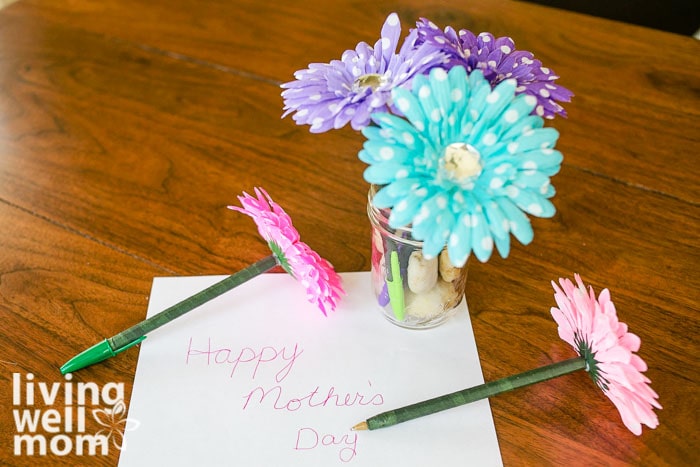 Give as a Housewarming Gift
I've found these are the perfect housewarming gift. Give these away together with a magnetic kitchen notepad—it's the perfect gift to help get settled in a new space!
Perfect for Teacher's Gift
Trying to come up with the perfect teacher appreciation or Christmas gift can be challenging. However, the last few years I've found that putting several different colored flower pens in a pretty vase for my kids' teachers has been a huge hit!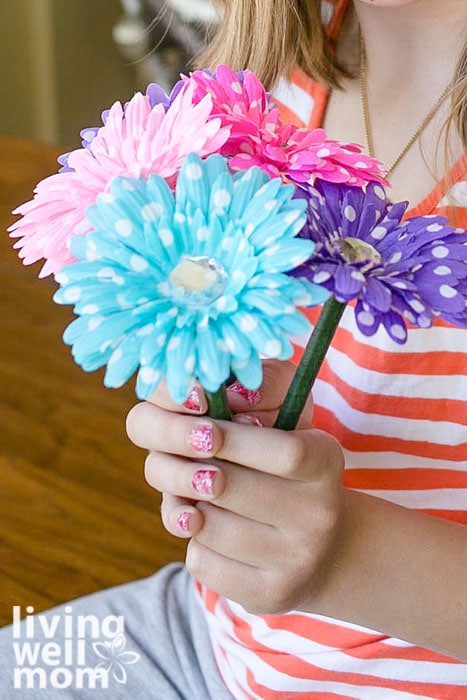 Thank a Favorite Doctor
If you have a doctor or medical provider that you want to spend a special thank you to, look no further! This practical and pretty gift will help keep pens from wandering away from the reception area.
Make These as Party Favors
Grab a ribbon and tie the flower pen to a cute journal for a fun party favor. Even tweens will love these if you pair it with a pretty box of stationery.
Honestly, who wouldn't want one of these adorable pens? I want one for my desk!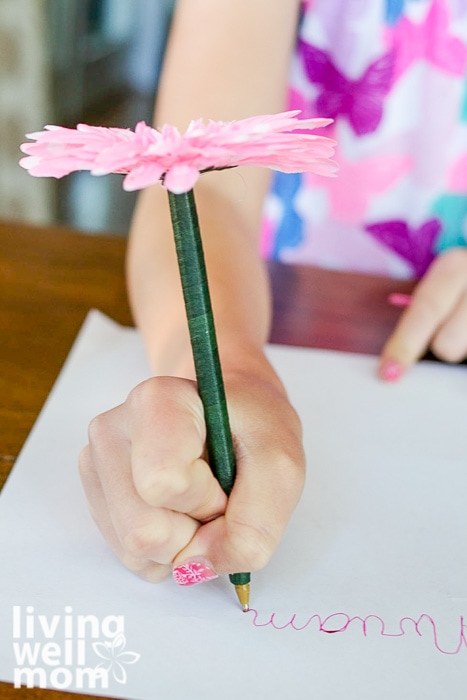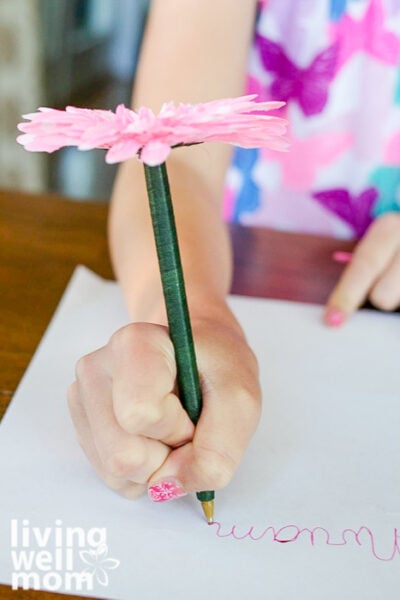 To level up your gift-giving, wrap up a purple flower pen on a bar of this easy homemade lavender soap. It'll be a beautiful token of appreciation!
How to Make Flower Pens
I recommend buying a lot of supplies because I guarantee that you'll want to make a bunch of these flower pens once you get started! Here's how to make flower pens the easy way.
DIY Flower Pen Supplies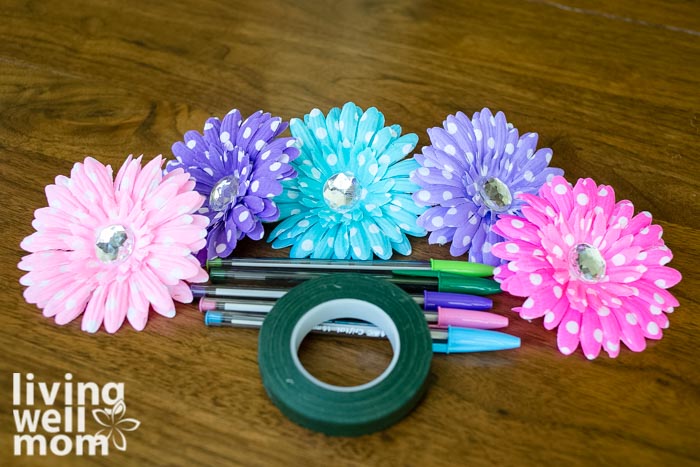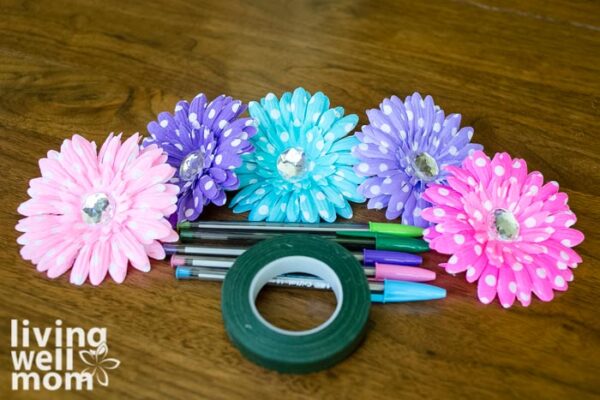 How to Make Flower Pens Step by Step
First of all, make sure you have the right type of pen. Your ballpoint pen should look like the following photo.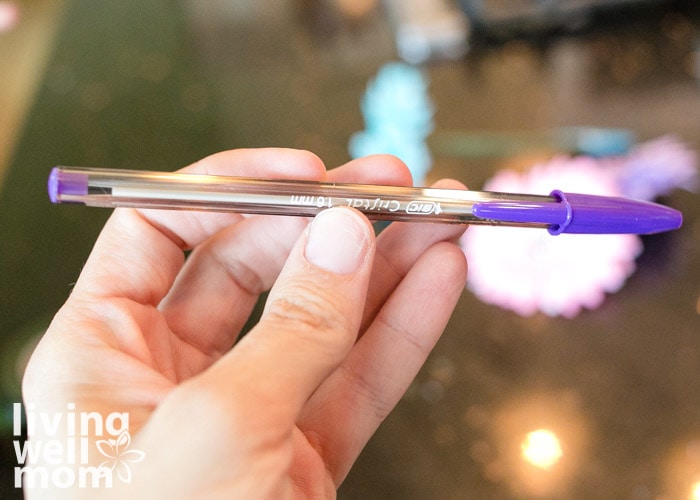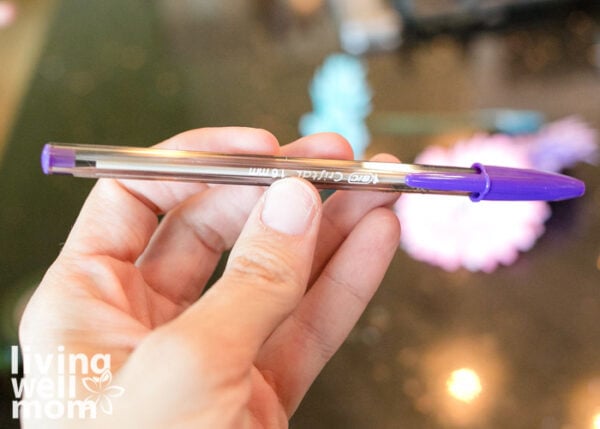 Remove the Caps
Next, remove the cap and the plastic cap from both ends of the pen. Save the pen cap, but discard the plastic end piece.
Sometimes you can pry the end cap off neatly, but if it is difficult, cut it off with a pair of sharp scissors. Since the floral tape and flower will cover the end, it won't matter if it cracks or is broken on the end.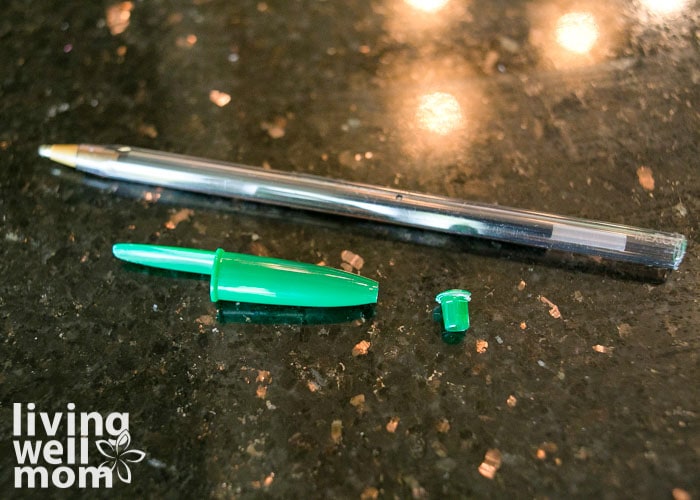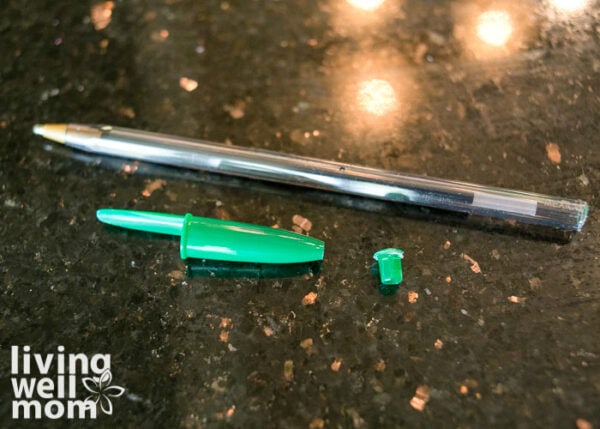 Cover the Pen in Floral Tape
Wrap floral tape from the top of the pen all the way down to the writing point of the pen, then replace the pen's cap.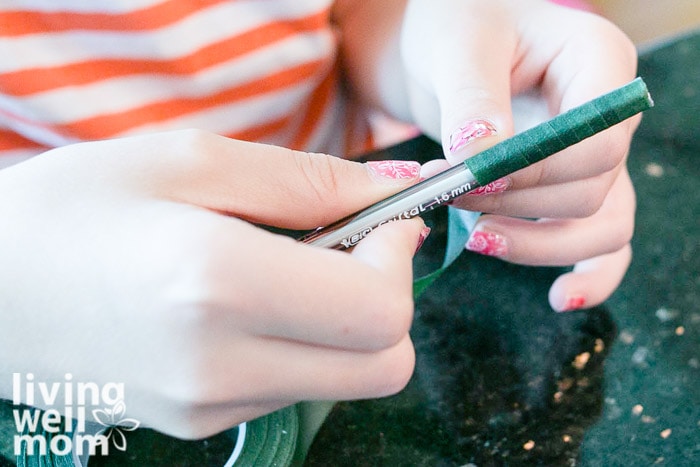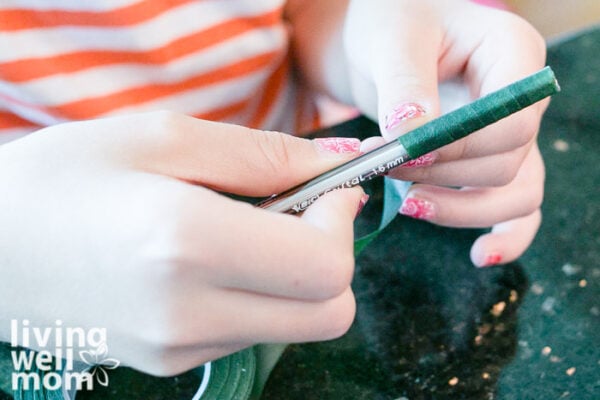 Add the Faux Flower
If you are using colorful ink, it can be helpful to coordinate the flower to whatever color the pen's ink is.
Your artificial flower should have a stem just like the following photo. If your flower has a long stem, cut it to about 1/2 an inch long.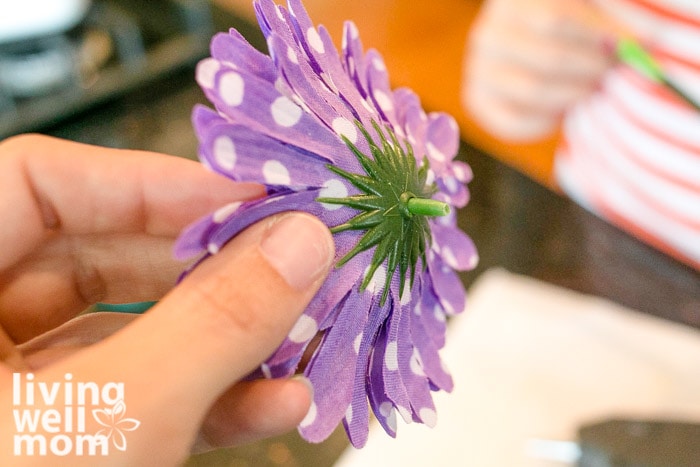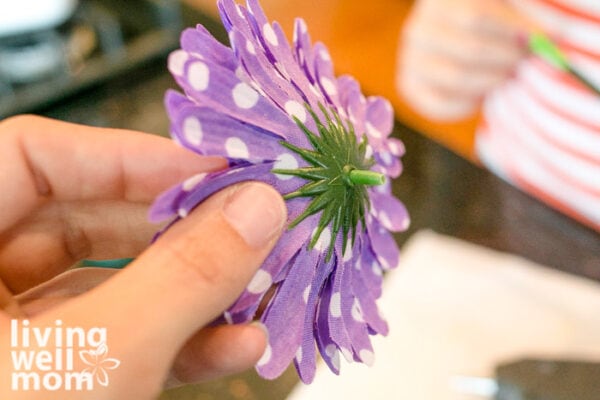 Put a generous drop of glue in the top of the pen, where the plastic end cap used to be. You can use your favorite craft glue, super glue, or a hot glue gun.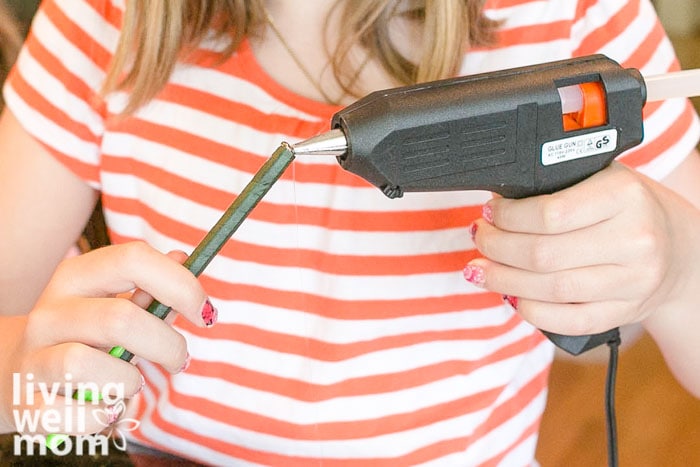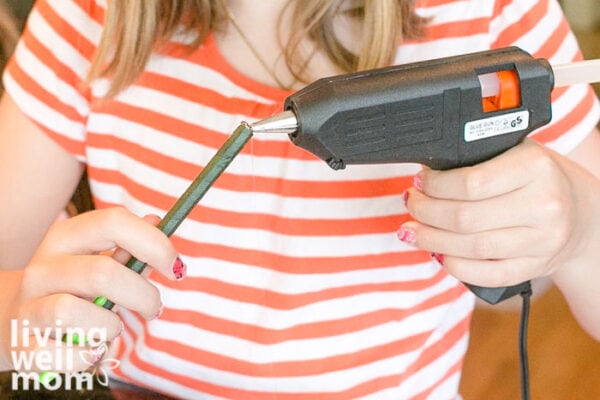 Stick the artificial flower stem down into the pen and let it dry.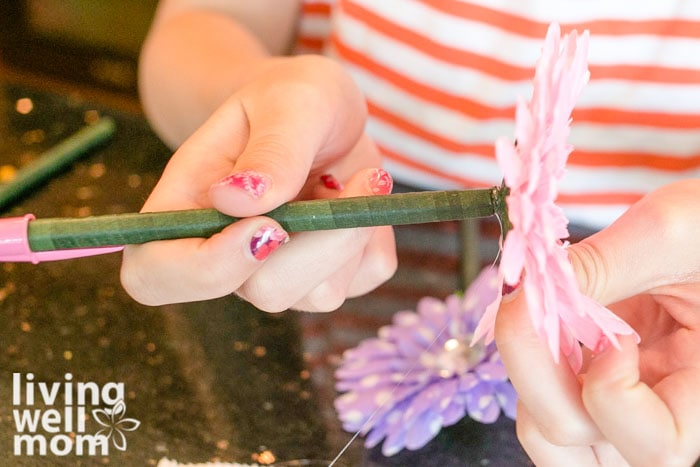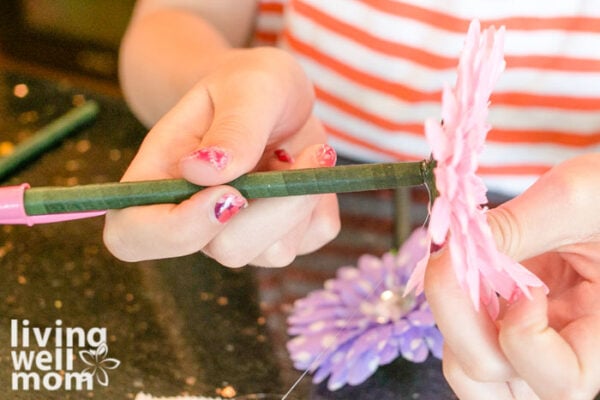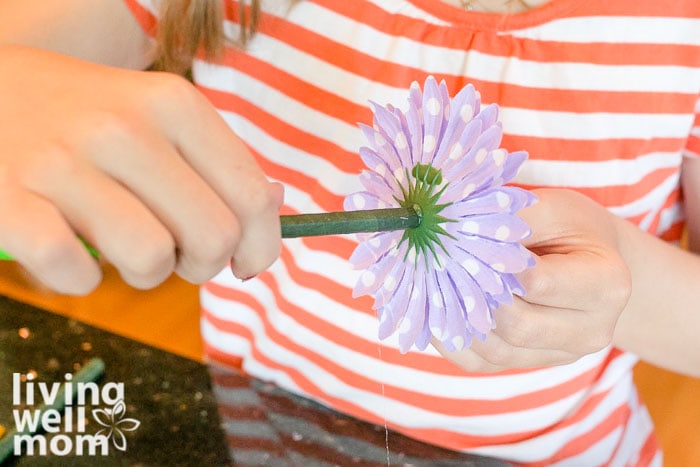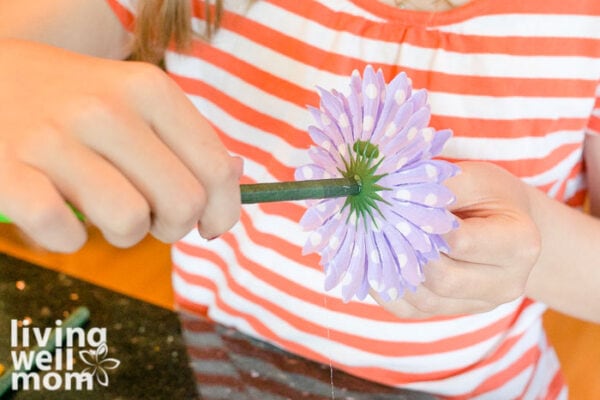 There you go. And that's how to make flower pens! Aren't they cute?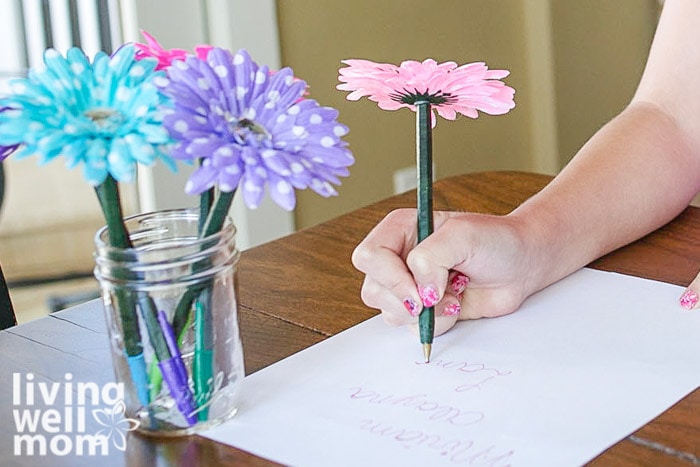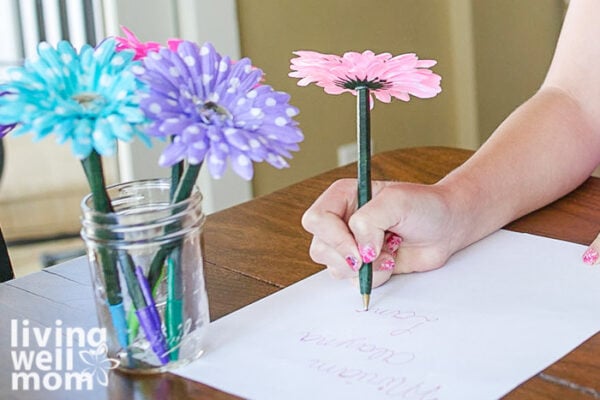 My daughter and I cannot wait to make more of these pens for gifts! In spite of all our great giveaway plans, we put our pens in a vase on the school desk.
They really brighten up the space and are so much fun to write with! I also like that they are hard to wander away with—no more losing all of our pens!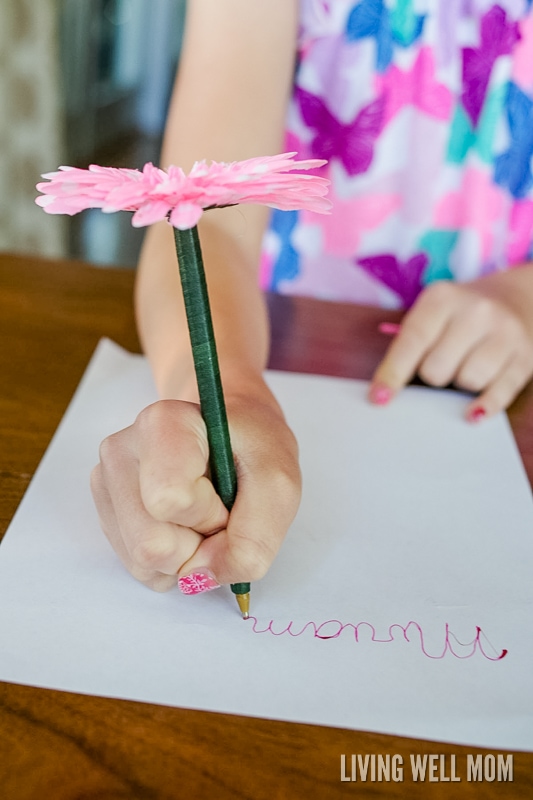 Will you keep your homemade flower pens or give them away?
Pin the image below to save the tutorial for later.