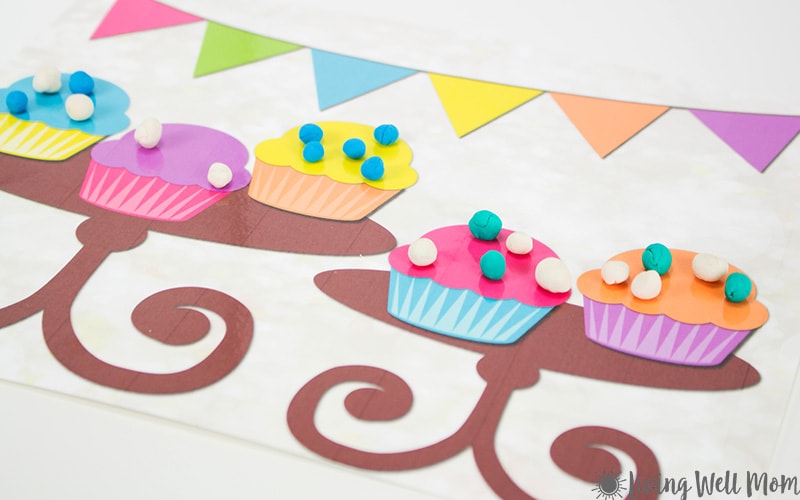 Cupcakes, anyone? These cupcake playdough mats are such a fun way to spend the afternoon when you are stuck inside with the kids. The best thing about these cupcakes is that the kids won't get a sugar high and their mouths won't be stained with the crazy amount of food coloring that some regular cupcakes have! The kids loved playing with these & I love the little bit of free time that it gives me.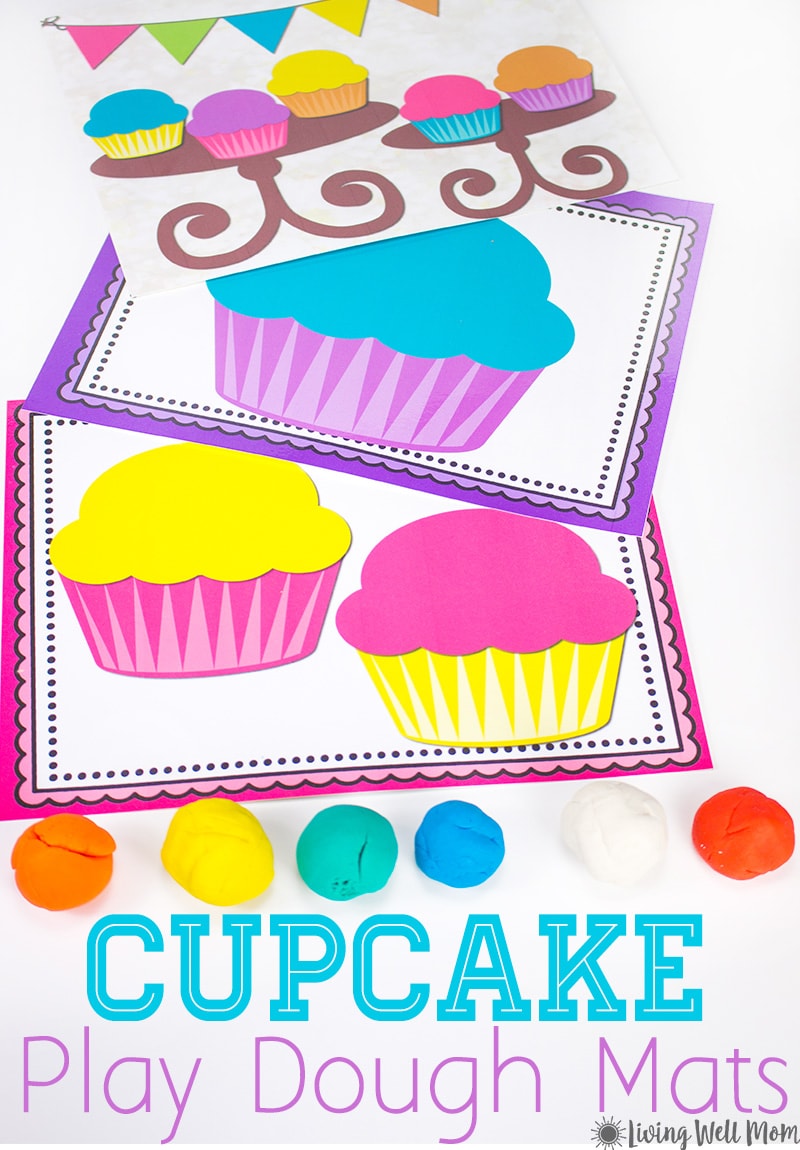 My preschooler has been very busy lately and it's been all that I can do to stay ahead of her mess-making fingers and keep her busy with good activities instead of emptying the contents of my purse or the craft cupboards onto the floor.
I love simple activities like these cupcake playdough mats because it only takes a few minutes for me to prep them and they are easily stored in between playtimes.
Paired with a little bit of playdough, this open-ended activity inspires her imagination as she decorates the cupcakes to serve to her sisters and me.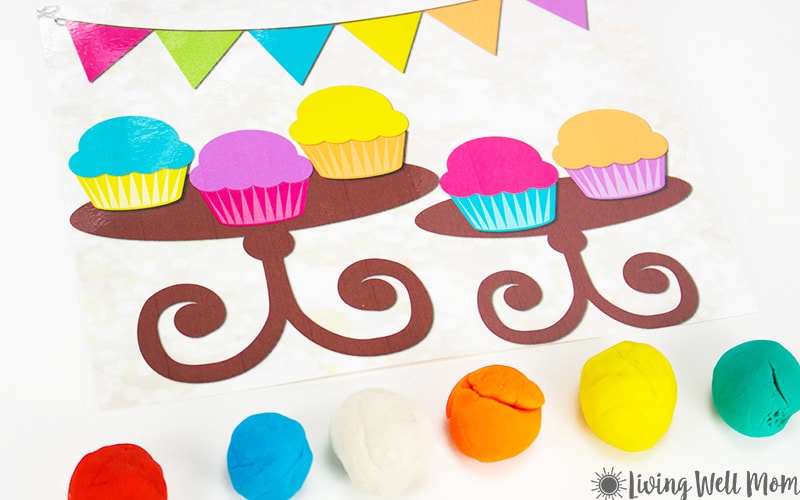 Materials needed for the Cupcake Playdough Mats:
Paper
Laminating Pouches
Laminator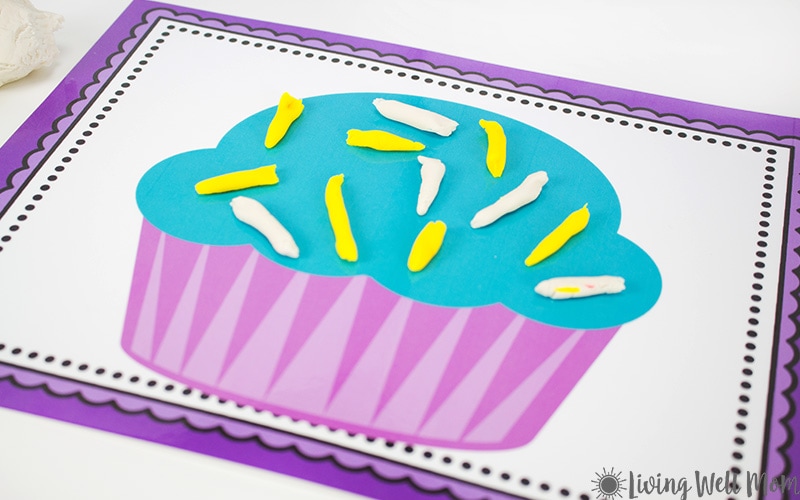 To prepare the cupcake playdough mats, print the file found at the end of this post and laminate. I printed two copies of the mats so that all of my daughters could play together.
If you don't already have playdough, this easy homemade playdough recipe is our favorite! (Here's our favorite gluten-free playdough recipe too!)
Then, let your child's imagination run wild!
Making the small sprinkles on the cupcakes is great for fine-motor skills, but the kids won't even realize that they are working.
My daughter had a blast making up a bunch of different sprinkles and then moving them around on all the cupcakes.
Kids could also work on color matching or counting with the toppings.