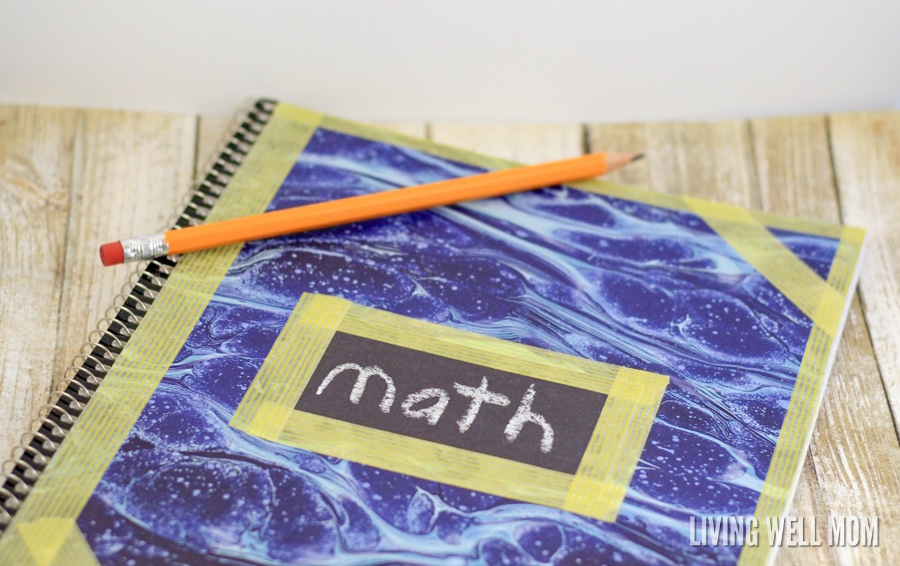 I love school supplies. Even when I was a little girl, I loved the pretty unsharpened pencils and rows of paper on store shelves. The smell of new crayons and the sound of rustling paper is something I look forward to every year.
What isn't fun about school supplies is how expensive the pretty school supplies are! You can purchase a basic notebook for 25 cents, but if you want it to look pretty, get ready to cough up $5 (or more) per notebook. I can't justify the high cost of buying only pretty supplies for my kids, but what I can do is make our own washi tape notebooks for a fraction of the price!
I purchased the cheapest school supplies then used some washi tape and scrapbook paper to transform our basic notebooks into washi tape notebooks that are prettier than what you find in the store. My daughter had a blast creating her own customized washi tape notebooks that fit her personality.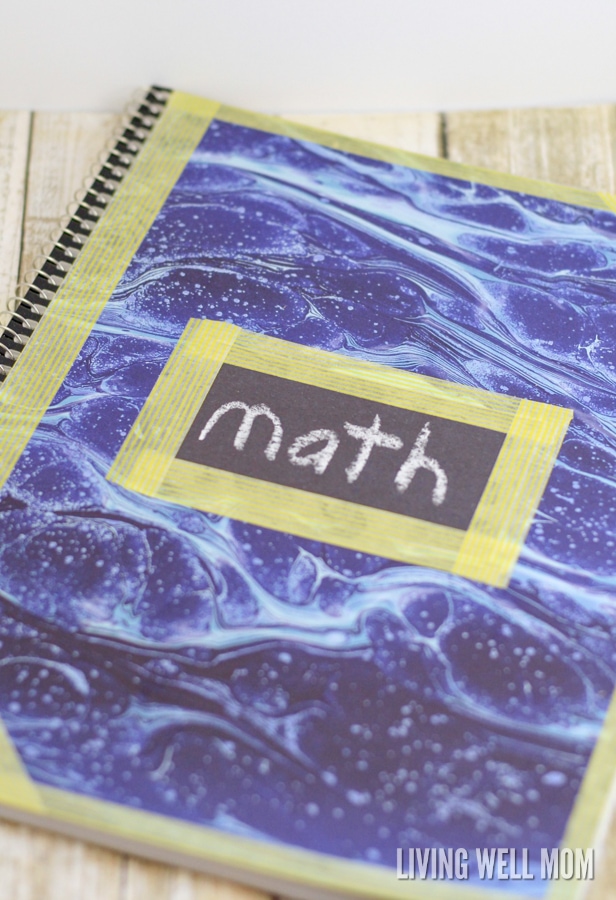 I'll show you how to make your own DIY washi tape notebooks today. You won't believe just how easy they are! You do not have to be crafty for this.
What you'll need to make diy washi tape notebooks:
This project is even less expensive if you use supplies you already have at home or purchase your washi tape and scrapbook paper when it is on sale. Luckily, with back to school season just starting, tons of fun and bright paper prints are on sale!
Amazon
has large assortments of washi tape for much less than you will find them at Michael's or Hobby Lobby, but keep your eye out for sales on tape at your local store. There are so many things you can make with washi tape!
We chose to use both paper and washi tape to cover our notebooks because it was cheaper than just using tape to make our washi tape notebooks. My daughter also liked the contrast between the two textures.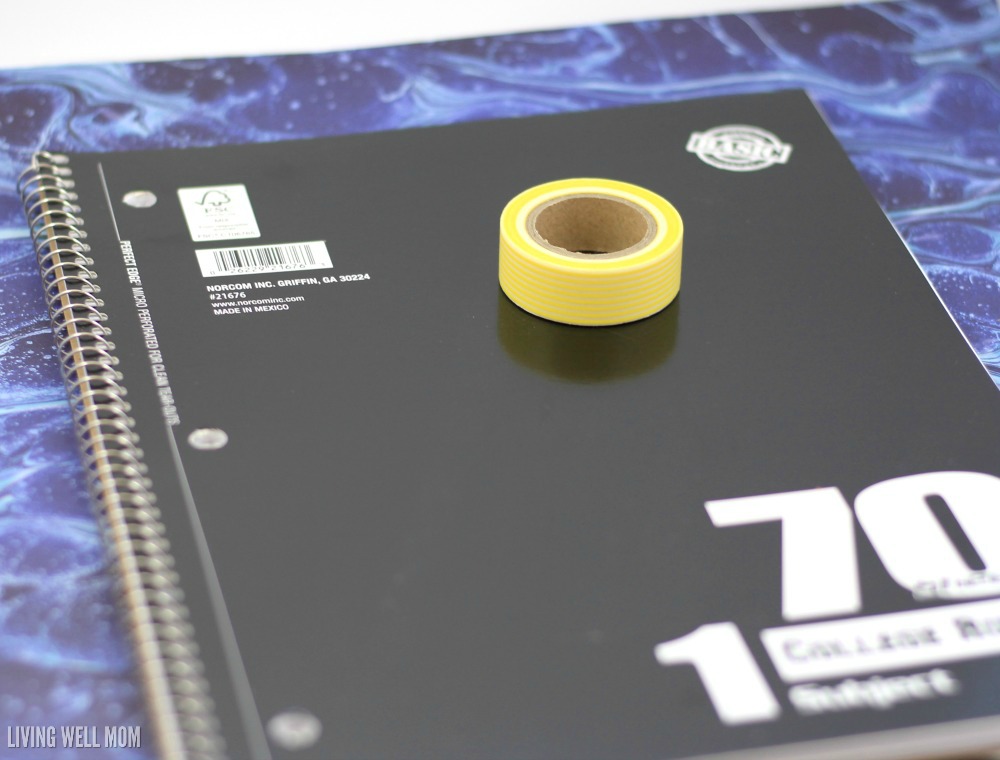 First, draw the outline of your notebook's cover onto the back of your scrapbook paper. Outline the front and back and cut the paper out with scissors.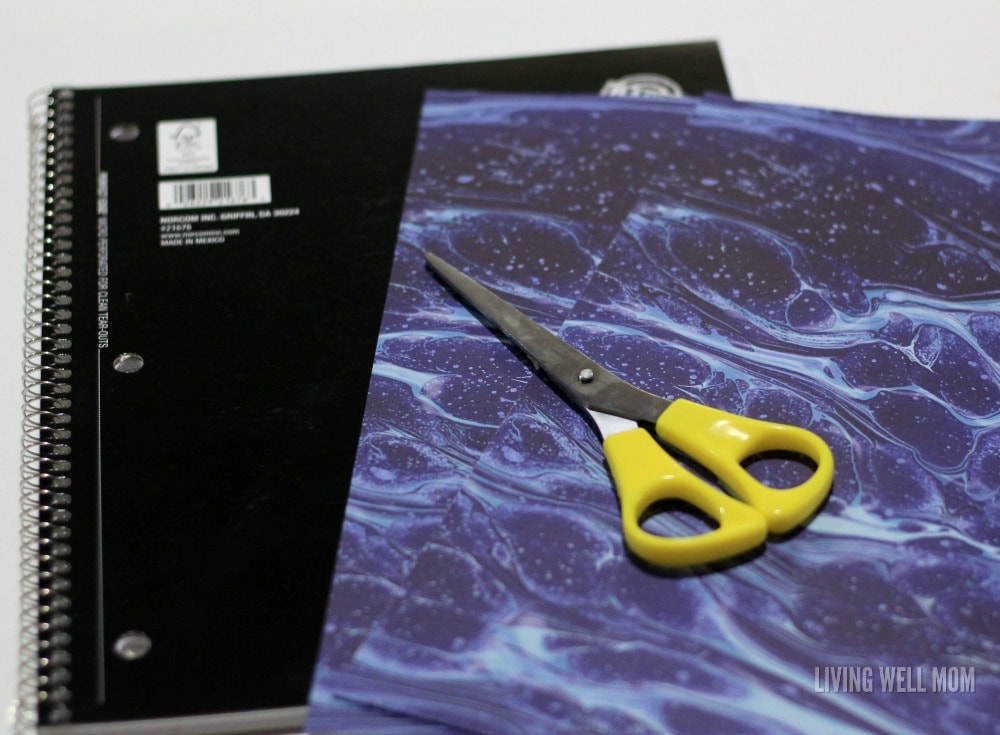 Cover the back of your paper with glue. Add extra glue to the edges and corners so your washi tape notebooks can stand up to a rough-and-tumble school year. Line the edges of the paper up with the edges of your notebook cover and smooth out any bubbles. Repeat for the back side of the notebook cover.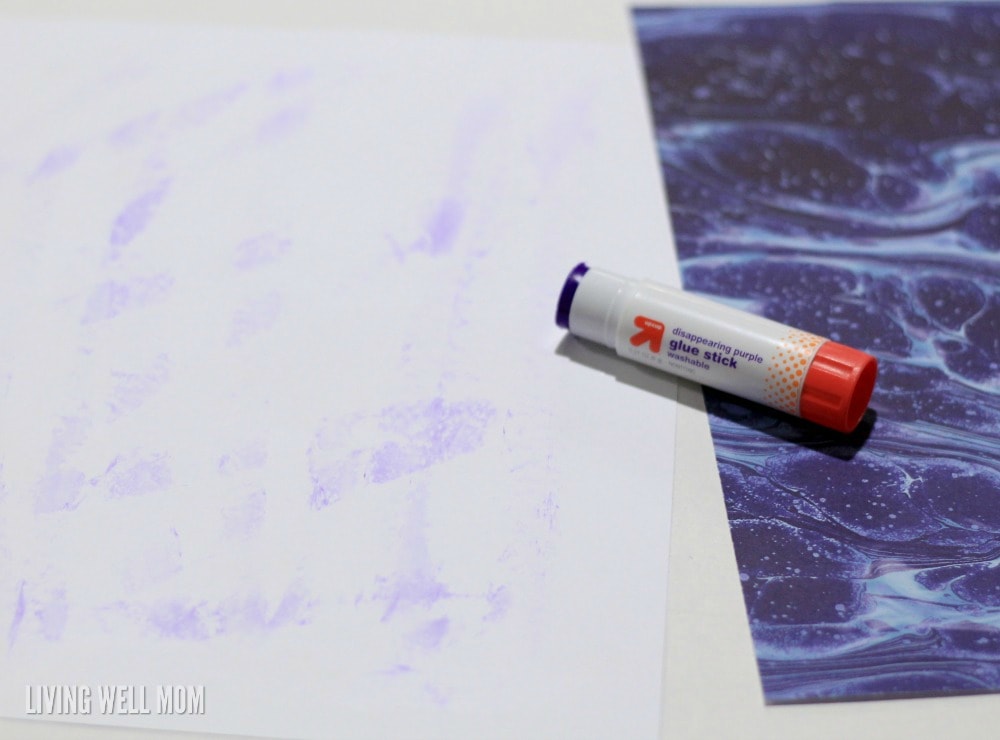 Use washi tape to cover all edges of your notebook cover. Overlap the tape both sides of each cover. This will help the paper stay down even if the glue starts to release.
Once all four edges of your cover are taped, you are free to embellish the design with more washi tape for a customized washi tape notebook.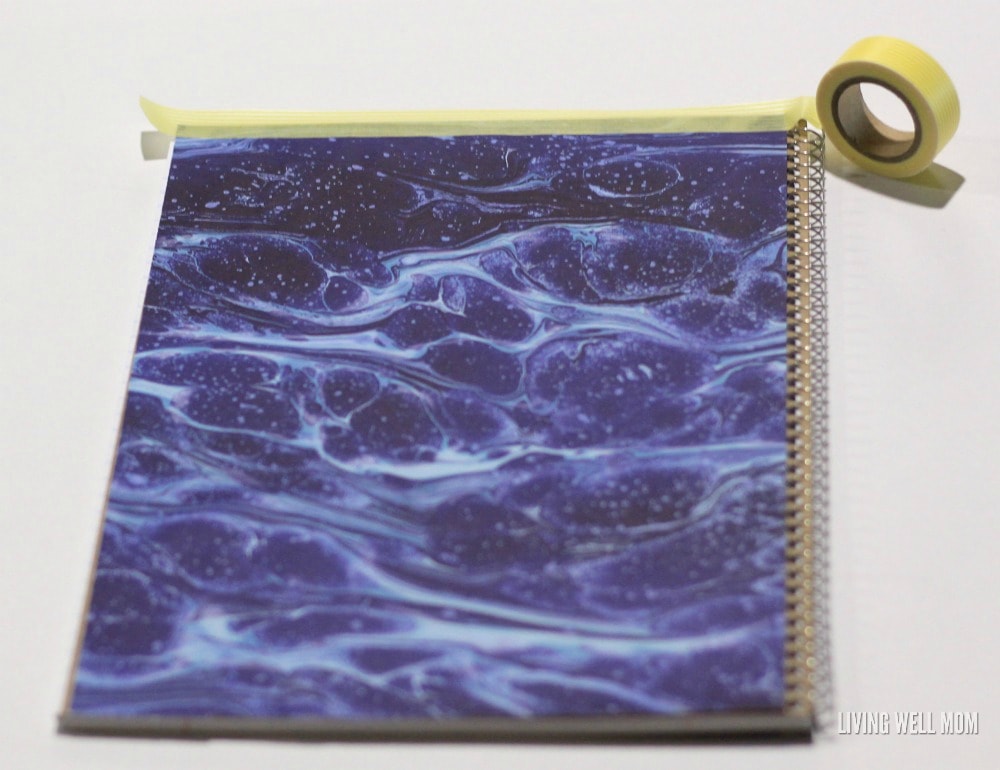 My daughter decided to make her washi tape notebook school themed, so we taped a piece of black construction paper to the center of the notebook to mimic a chalkboard. She added the notebook's subject to the front cover in chalk.


We had a blast creating these washi tape notebooks and cannot wait for back to school season! I love how making the notebooks helped my daughter get into the spirit of the school season and look forward to the end of summer.
These washi tape notebooks also make a great teacher gift! And just because you're a parent doesn't mean you can't embellish you own notebook or day planner!