It seems like summer just began, but the new school year, with the same old back to school routines, is just around the corner. The seemingly never ending back to school shopping lists (filled with paper, pencils, backpacks, school clothes and more) along with the shift back to a school year routine, and kids filled with nervousness and excitement might leave us moms at our wit's ends. But this year can be different! With a handy Dry Erase Back to School Evening Checklist, the back to school transition can be as easy as a-b-c!
First, you can print out our free printable Back to School Evening Checklist that turns into a dry erase checklist. (How handy is that?!)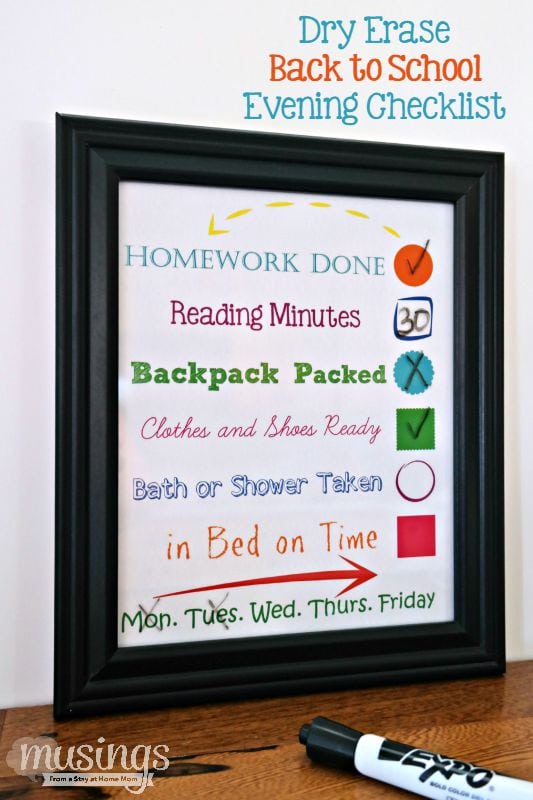 Dry Erase Back to School Evening Checklist
Supplies:
photo frame
dry erase marker and eraser (or cloth)
printed copy of our Back to School Evening Checklist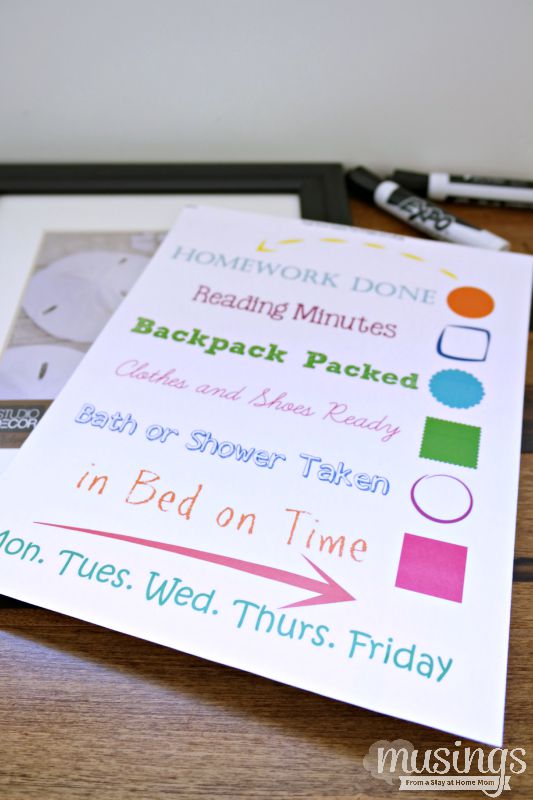 Instructions:
This Dry Erase Back to School Evening Checklist is such an easy project and will make your routine so much easier!
Simply print out our colorful checklist and place it in a photo frame. A document frame is perfect since it is meant to hold an 8 1/2″ x 11″ piece of paper but a regular 8″ x 10″ frame will work too.
Just right click on our Evening Checklist Printable to save and print one of your own.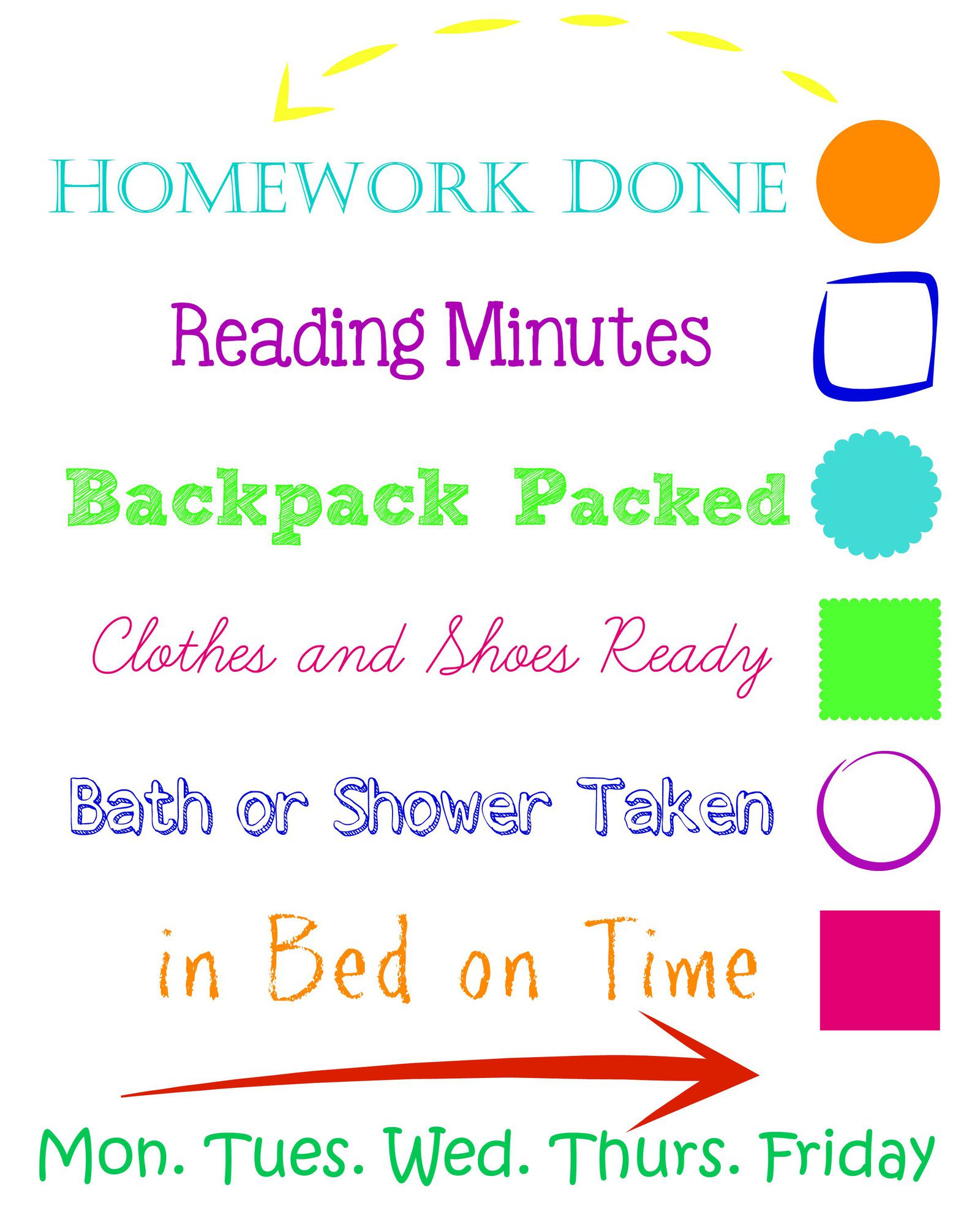 The glass of the photo frame works just like a dry erase board. A dry erase marker lets you and your child check things off one by one.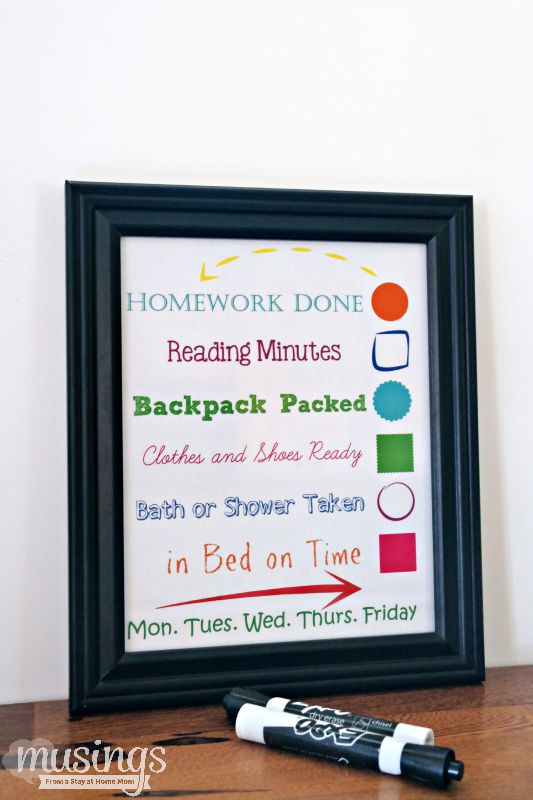 Homework done? Check Reading Minutes 20 Backpack Packed? Check Clothes and Shoes Ready for tomorrow? Check Bath or Shower Taken? Check In Bed on Time Check…Monday, Tuesday, Wednesday, Thursday, Friday check check check check check!
Display the DIY Dry Erase Back to School Checklist where it's easy and convenient for you and your child to use like on the kitchen counter, the family desk, or near the door.