Are your kids into slime? My kids cannot get enough of stretchy, glittery, happy slime.
In this version, we used glitter glue to transform a basic slime recipe into a colorful, glittery mass of fun that kept my kids busy all day long. There are so many fun things you can do with glitter glue slime, from providing sensory input, to boosting hand strength and dexterity, to building letters and numbers out of slime.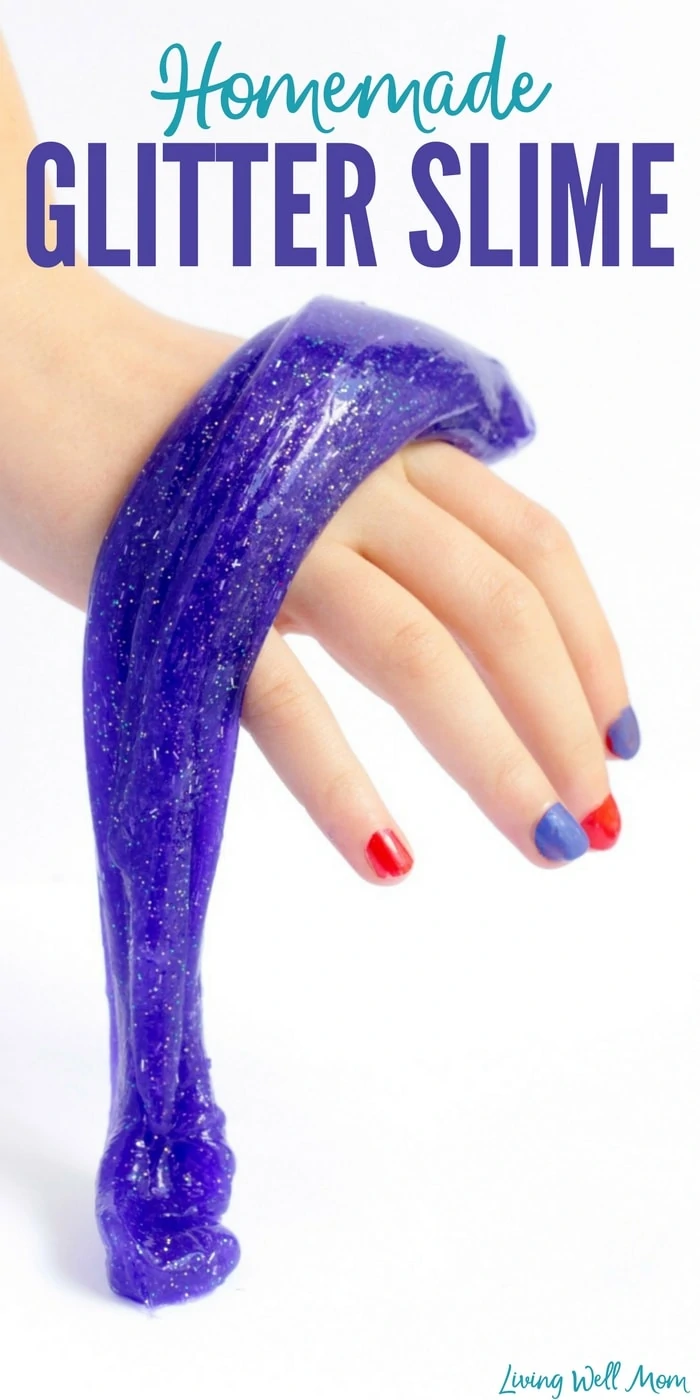 My kids played with this version of slime for hours, and although all slime is a little messy, this particular recipe produces a slime that leaves no residue, stickiness, or bits of slime behind, making it easier to clean up than many slime recipes.
What you'll need to make glitter glue slime:
Mix one bottle of Elmer's glitter glue with five ounces of water. Mix with a fork until fully combined. We have found that Elmer's brand glue works better than other brands of glue, even if they say they are for making slime.
Glitter glue, in particular, is somewhat challenging to make if you use other brands of glue. Stick to Elmer's glitter glue and liquid laundry starch. Your slime will come out perfectly every time.
If you feel like the color is too pale, add some food coloring that matches the color of your glue. Our glitter glue was purple, so we added more purple food coloring, and it turned out amazing.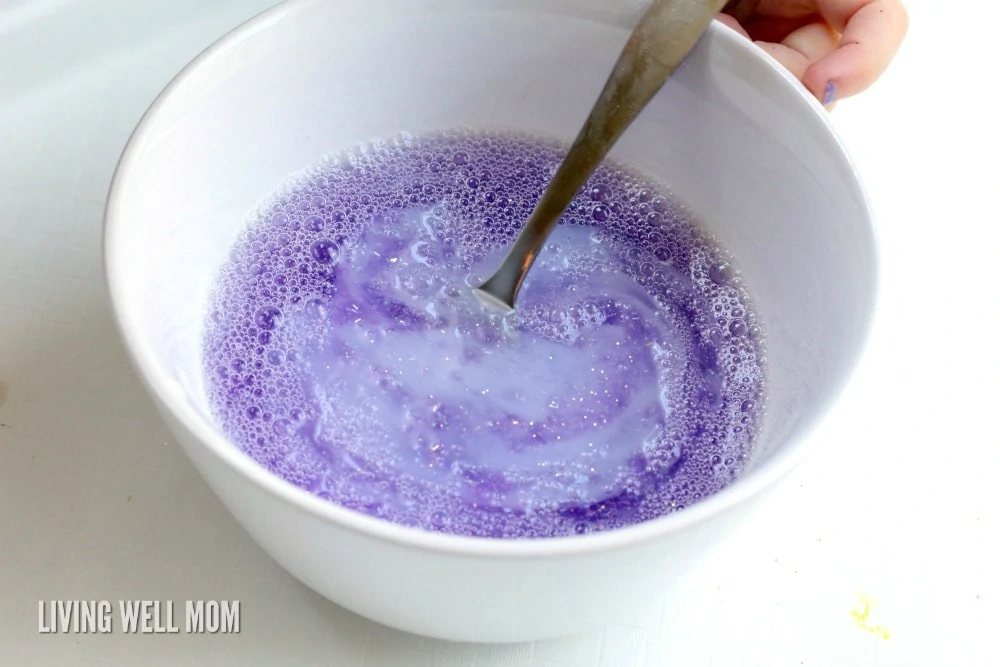 Add 1/2 a cup of laundry starch to the slime and stir with a fork.
At first, the mixture will be sticky and gross, but the more you stir it, the more slime-like it will become. Work the slime between your hands. It will be stringy, but the more you play with the glitter glue slime, the more solid and slime-like it will become.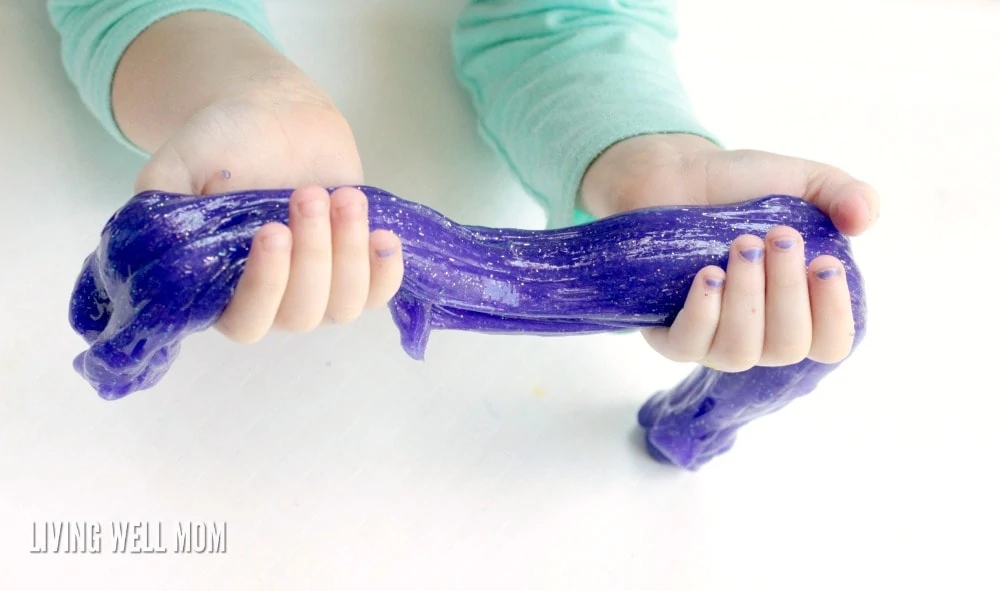 Kids will love stretching and playing with the glitter glue slime.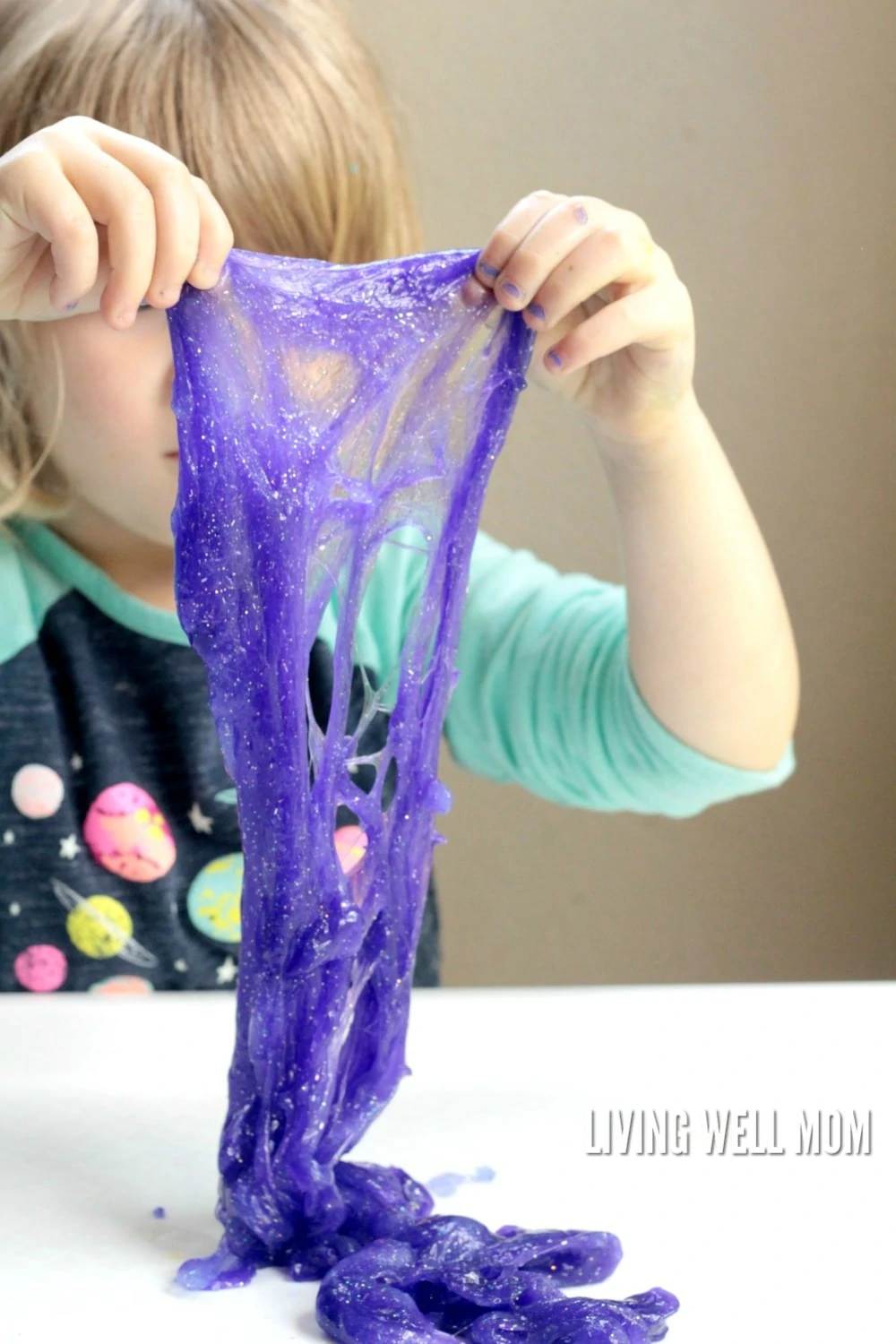 Glitter glue slime is an excellent sensory processing project that appeals to most sensory seekers. Kids with ADHD, autism, or other special needs are often particularly mesmerized by the feel and movement of slime, and it can even be a helpful concentration tool in the classroom.