Close your eyes, and imagine inhaling fresh rosemary combined with lemon and orange zest. Sounds amazing, right?
Today, I'll show you how to capture that perfect blend of aromas into homemade rosemary citrus goat's milk soap bars.
Never made homemade soap before? That's okay. It's a lot easier than you might think!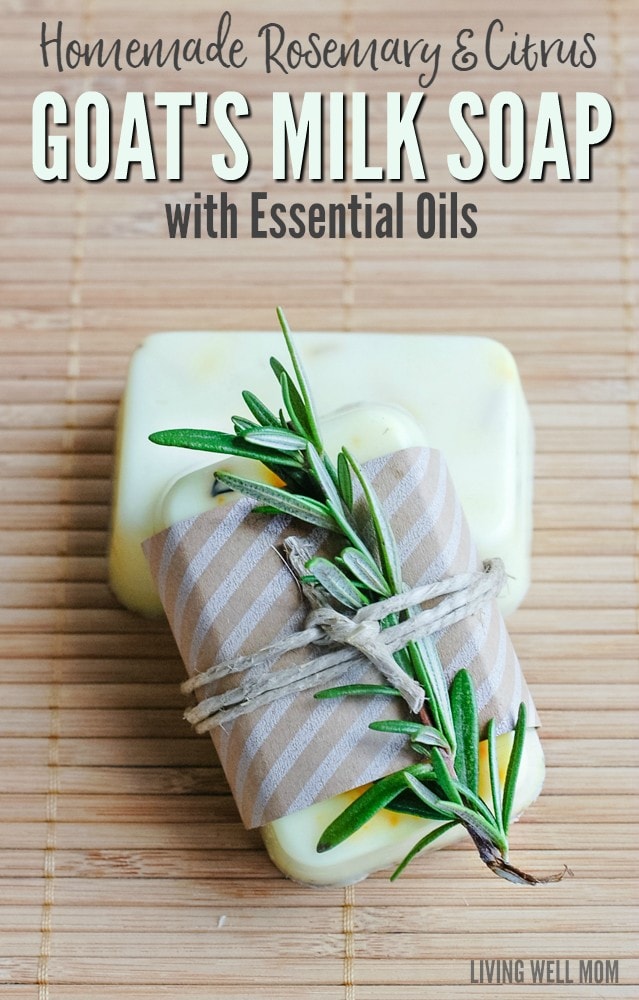 What You'll Need for Rosemary Citrus Goat's Milk Soap:
Makes 12 bars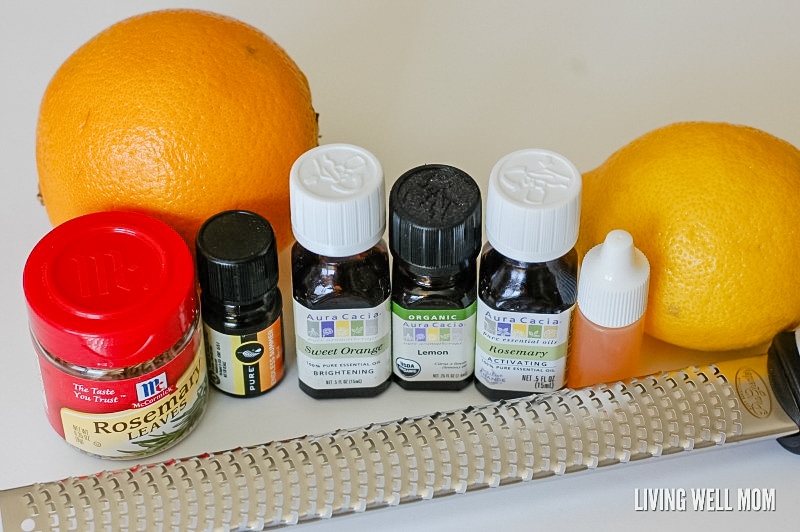 One note about the goat's milk glycerin melt: you can find cheaper blocks of goat's milk soap online, but let me caution you. Since I always try to save money, I've tried them and they do NOT work as well. The cheaper blocks of milk don't melt as smoothly and they are not as natural. Take my word for it; pay the extra couple of dollars and get Dr. Adorables Goat's milk soap base! (Not sponsored either!)
The large block of the goat's milk soap base is smooth and silky, and it cuts easily with a kitchen knife. Slice the soap base into strips, then cubes, and place them inside the microwave safe measuring cup. My Pyrex measuring cup holds about half of the soap – so I made my citrus rosemary soap bars in 2 different batches.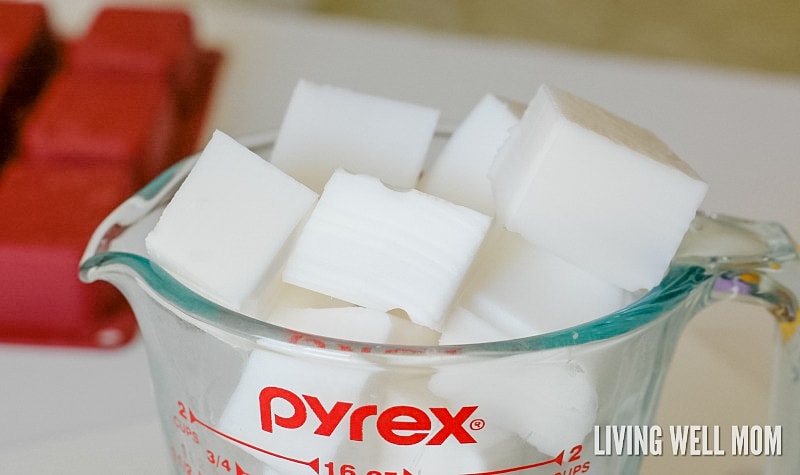 Microwave your soap for 1 minute. Take it out and stir; you'll see that it's starting to melt. Put it back in the microwave for another 30 seconds and stir again. Repeat until all the solid soap is melted.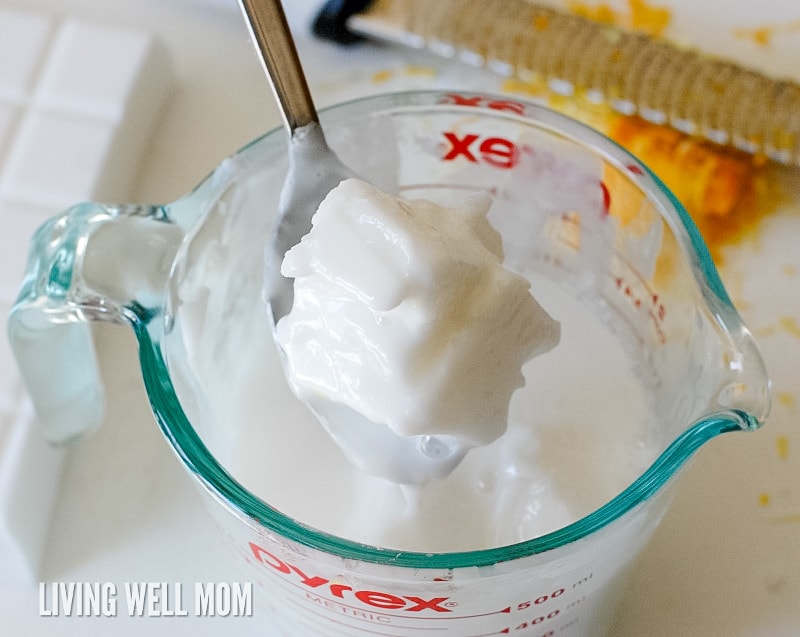 Next add 8 drops of yellow soap coloring and stir until the color is mixed well and smooth. This will give you a nice pale yellow color. If you want soap bars a brighter yellow, then add a few more drops of coloring.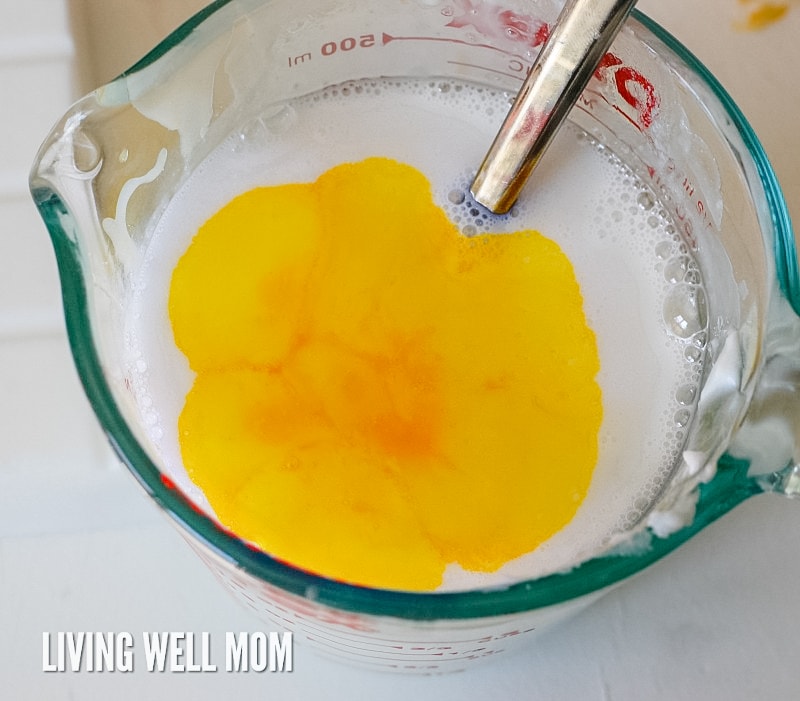 Zest one orange and one lemon. You will want about 2 tablespoons of both orange and lemon zest for each soap batch – so 4 tbsp total orange and 4 tbsp of lemon zest.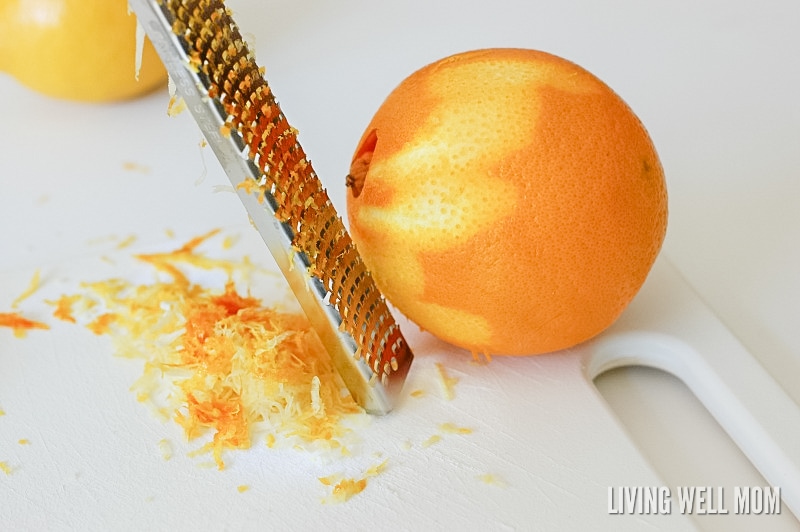 Add 2 tablespoons of orange and lemon zest, 2 tablespoons of dried rosemary, 15 drops lemon essential oil, 5 drops orange essential oil, and 15 drops rosemary essential oil. Stir this all together well.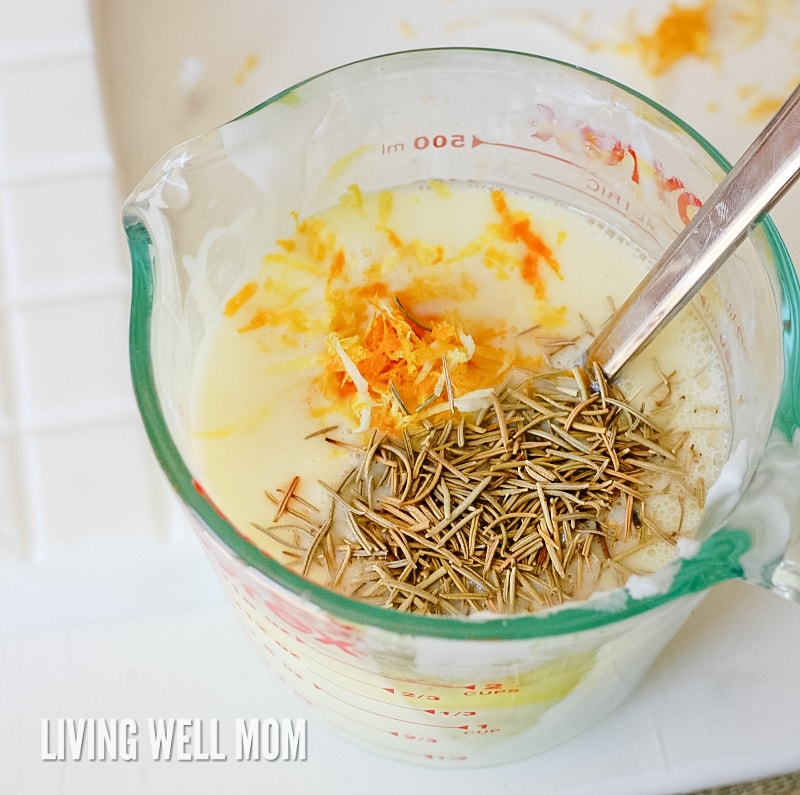 Now pour your liquid soap into the silicone soap mold. You can see in my picture that I should have stirred a little more in between pouring the bars so the rosemary was spread out better in each bar of soap. But it's not a huge deal.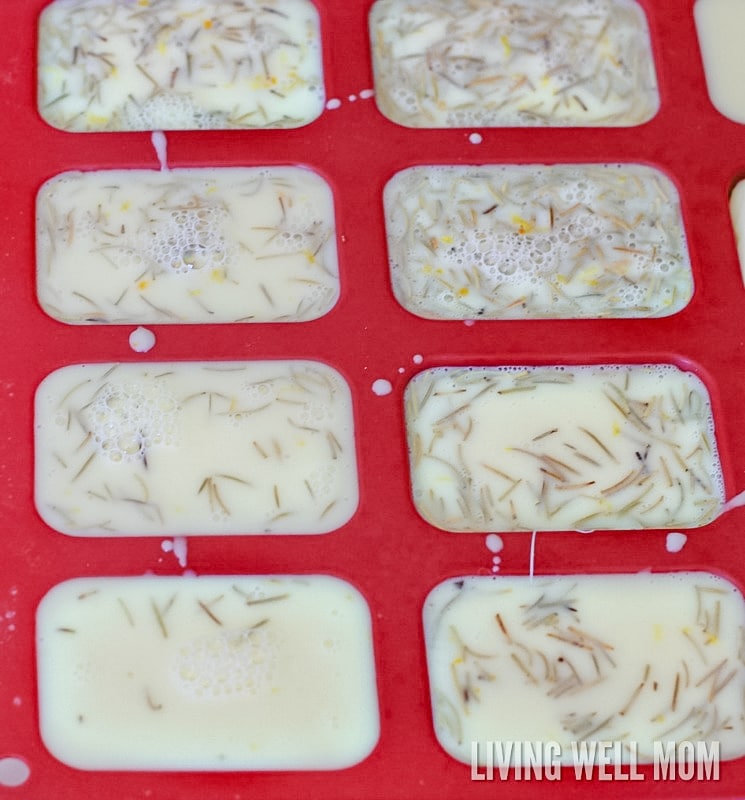 Let your rosemary citrus goat's milk soap bars cool and harden for a few hours before popping them out of the mold.
You can finish your freshly made goat's milk soap bars by wrapping each bar in brown wrapping paper with some twine and a sprig of fresh rosemary.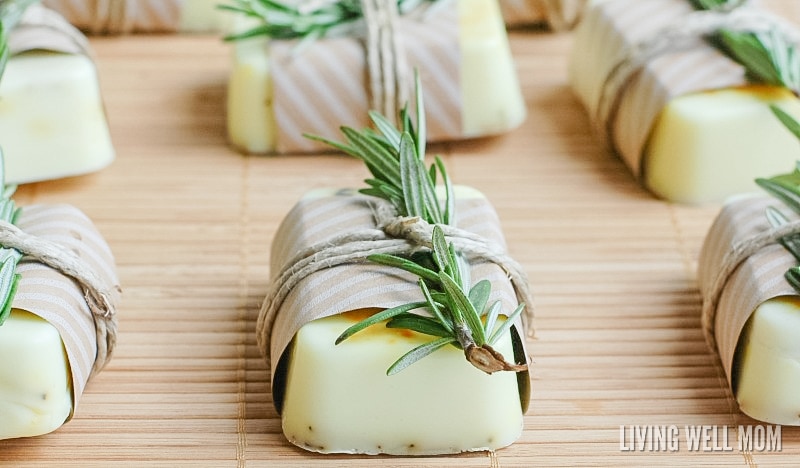 Homemade rosemary citrus goat's milk soap make wonderful gifts; the scent is lovely and inviting. You can make them for your kids' teachers this school year or save them for your own family!

Here's a couple more varieties of homemade goat's milk soap:
Easy Lavender Goat Milk Soap Recipe