Just because summer is approaching doesn't mean we stop learning! Summer is a great time to get ready for kindergarten and it doesn't have to be with worksheets and flash cards. Fun activities like these number recognition puzzles are a great way to play and learn at the same time! With this super cute nautical theme, your little sailor will love matching numbers and learning all at the same time!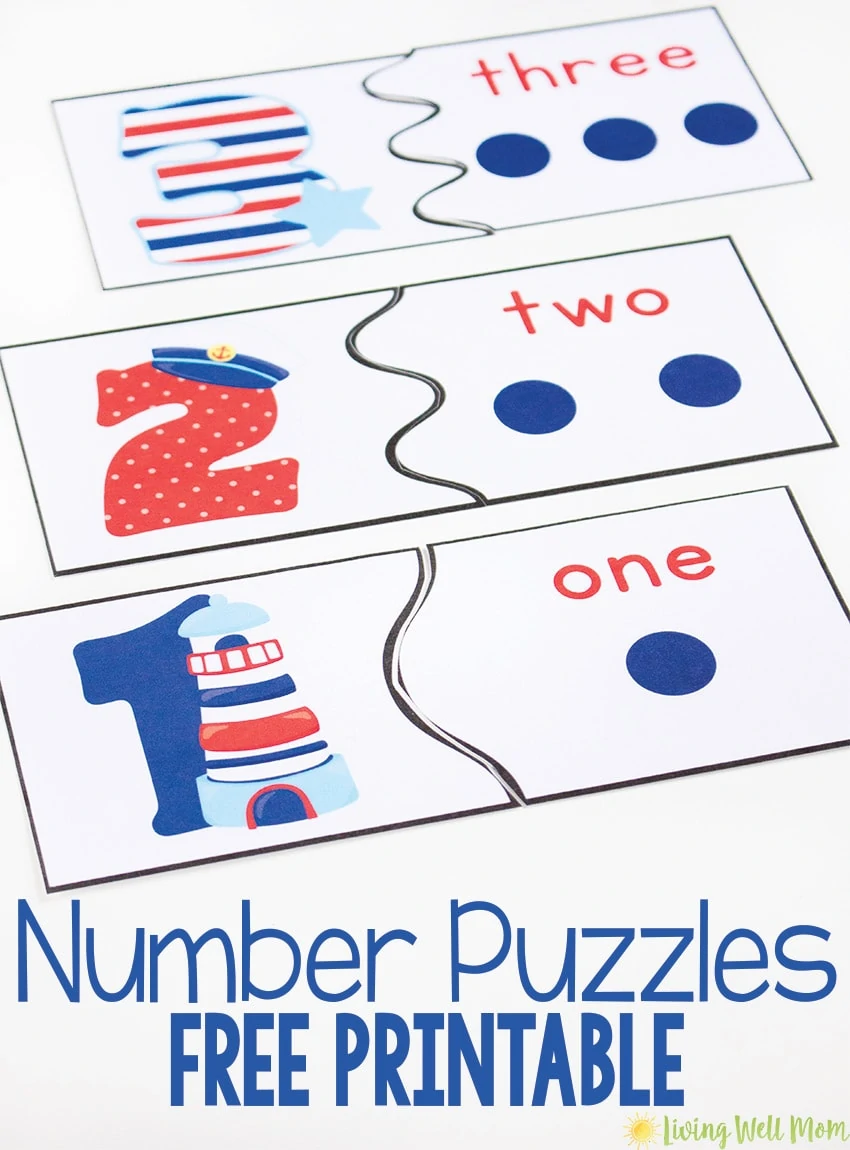 Materials needed for this Number Recognition Puzzle:
This activity is very easy to prepare. Simply print and laminate for durability. You could also print on card stock if you didn't want to laminate, but I have found that if I want to use an activity more than one time I need to laminate otherwise it ends up in a crumpled mess.
If your child is very careful or you don't mind printing this puzzle out many times, then you can skip the card stock or laminating step.
One fun idea – you can turn on a fun ocean movie, like Finding Nemo or the Little Mermaid, while your child is putting together their number recognition puzzle. If your child has a hard time sitting still during a movie, this is a great idea. (I can't either!)
Talk about "ocean" and "sailing" words while your child is playing with this puzzle to encourage even more learning.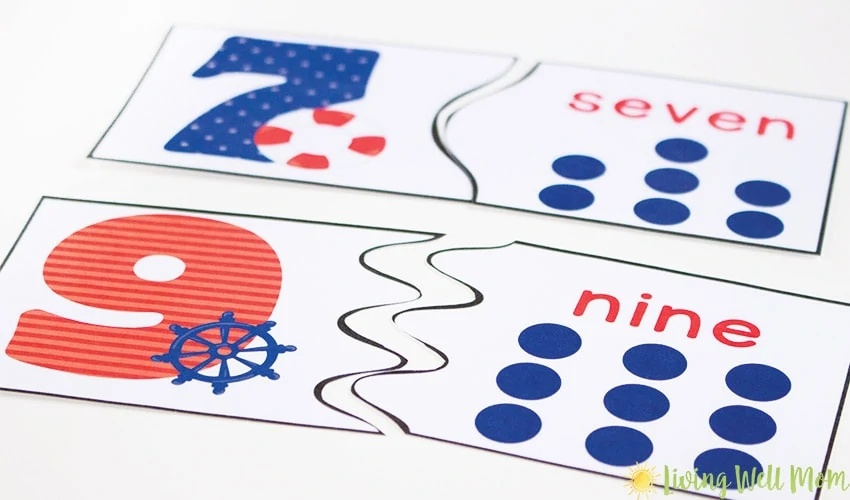 Some books that would also be fun with this number recognition puzzles:
While I insist on hands-on learning all year round, summer is the perfect time to really make it fun. These number recognition puzzles will be great for getting kids ready for kindergarten!
By downloading this free product, you agree to the terms and conditions listed here. This free product is for single classroom/home use only, by one teacher/family. If you intend to use this for more than one classroom/home, please return to Living Well Mom and download an additional copy each time.