Kids love piggy banks and they also love collecting money earned from doing chores and extra jobs around the house. My kids love coins more than paper money, and they especially love the plinking sound a coin makes when it goes into a piggy bank.
You can encourage your kids to save money they earn with this adorable mason jar Pokeball piggy bank!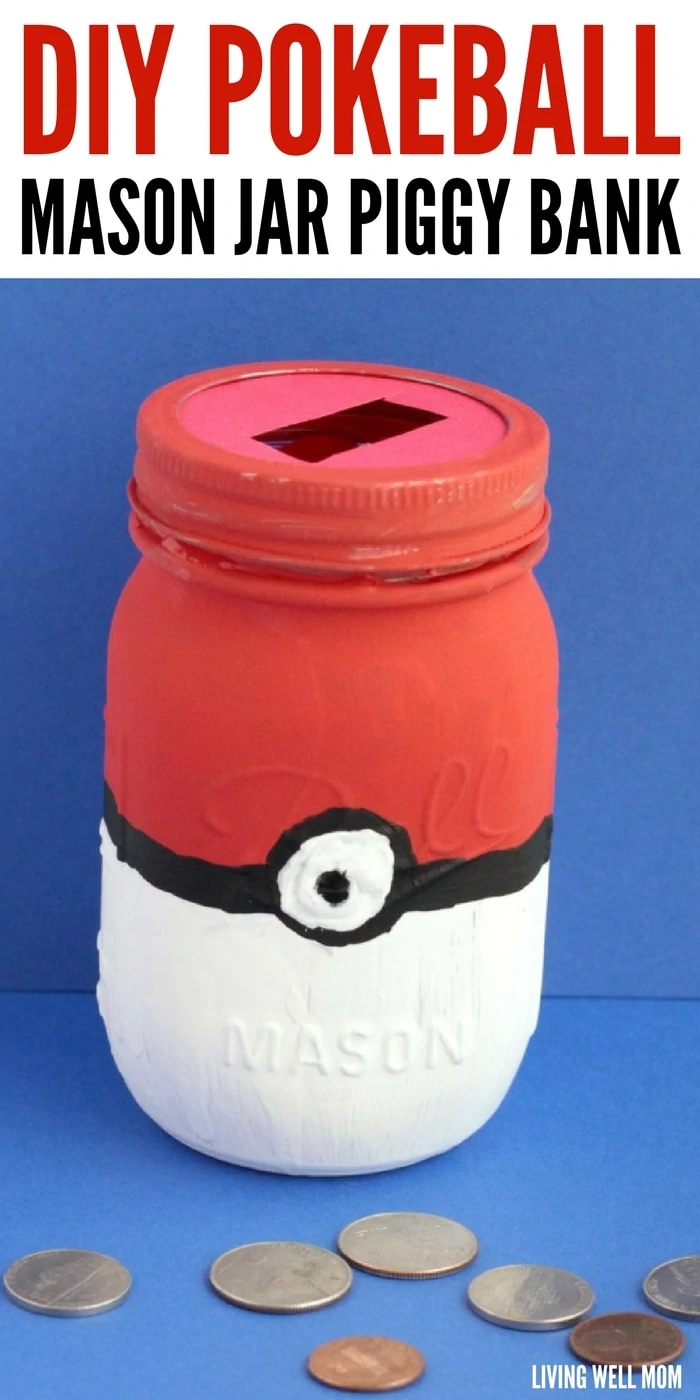 What you'll need to make the Pokeball piggy bank:
My kids LOVE Pokemon and all things related to the show, game, movies, card game, and merchandise. I thought it would be a lot of fun to make a piggy bank with a Pokemon theme! It was so easy to make, and the kids loved it!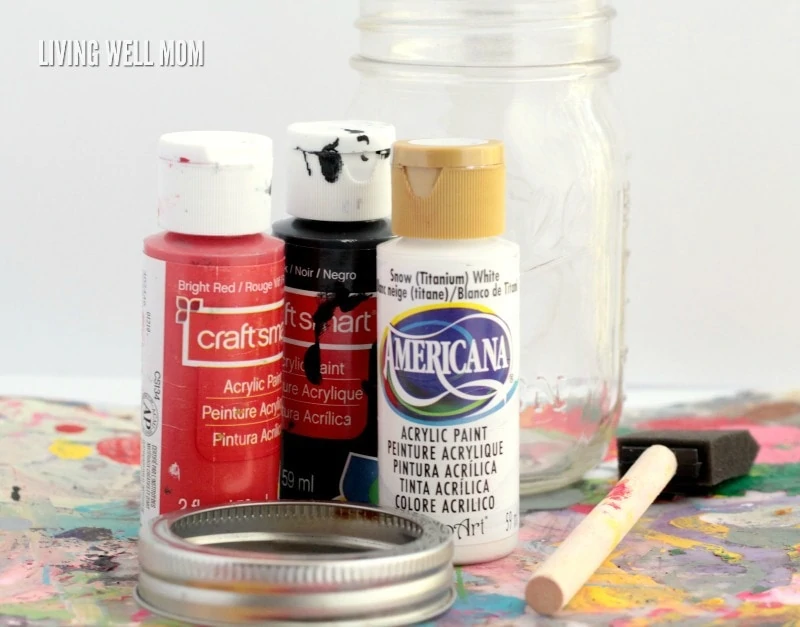 Paint the bottom half of your mason jar white. Paint the top half red. We had to do two coats of each color. You can also spray paint the jars, but acrylic paint was easier for my kids to use. Paint the lid red as well.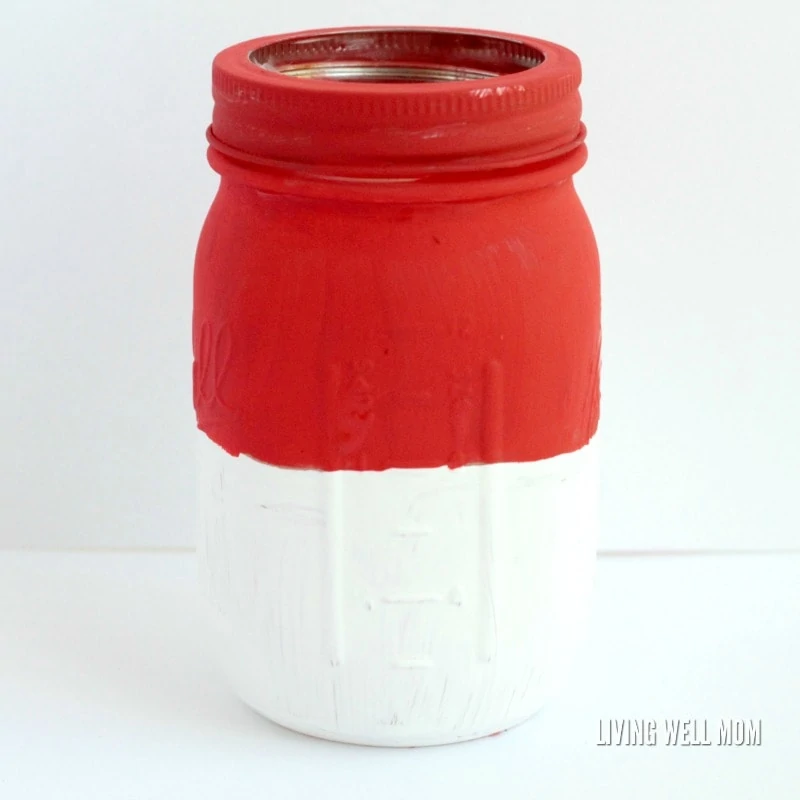 When the glue dries, paint a black stripe between the two sides of the jar.
On a smooth spot, paint a black circle in the center of the black stripe like a belt buckle.
When that dries, add a white circle inside the black circle.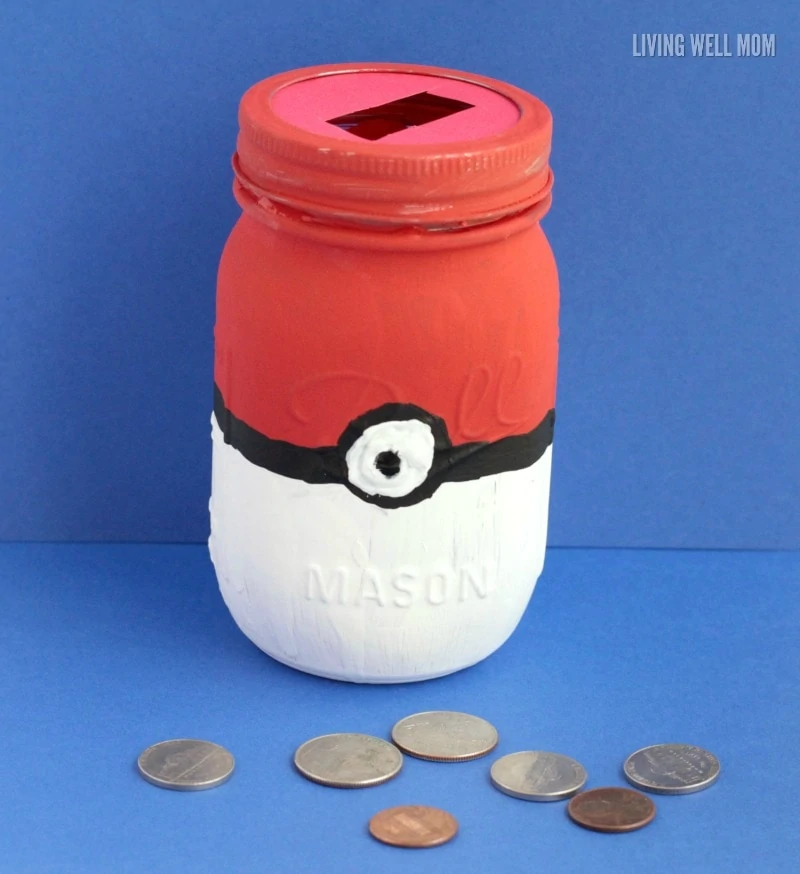 Let your paint dry for 24 hours, then cover the entire jar in Mod Podge. If you don't put this seal on, the paint will scratch off easily.
Let the Mod Podge dry for 24 hours.
When the sealer is dry, cut a circle from red cardstock paper using the inside of the mason jar lid as a stencil. Cut a slot in the center of the paper.
Laminate the card for greater durability. Place the card on the inside of the lid and your bank is ready!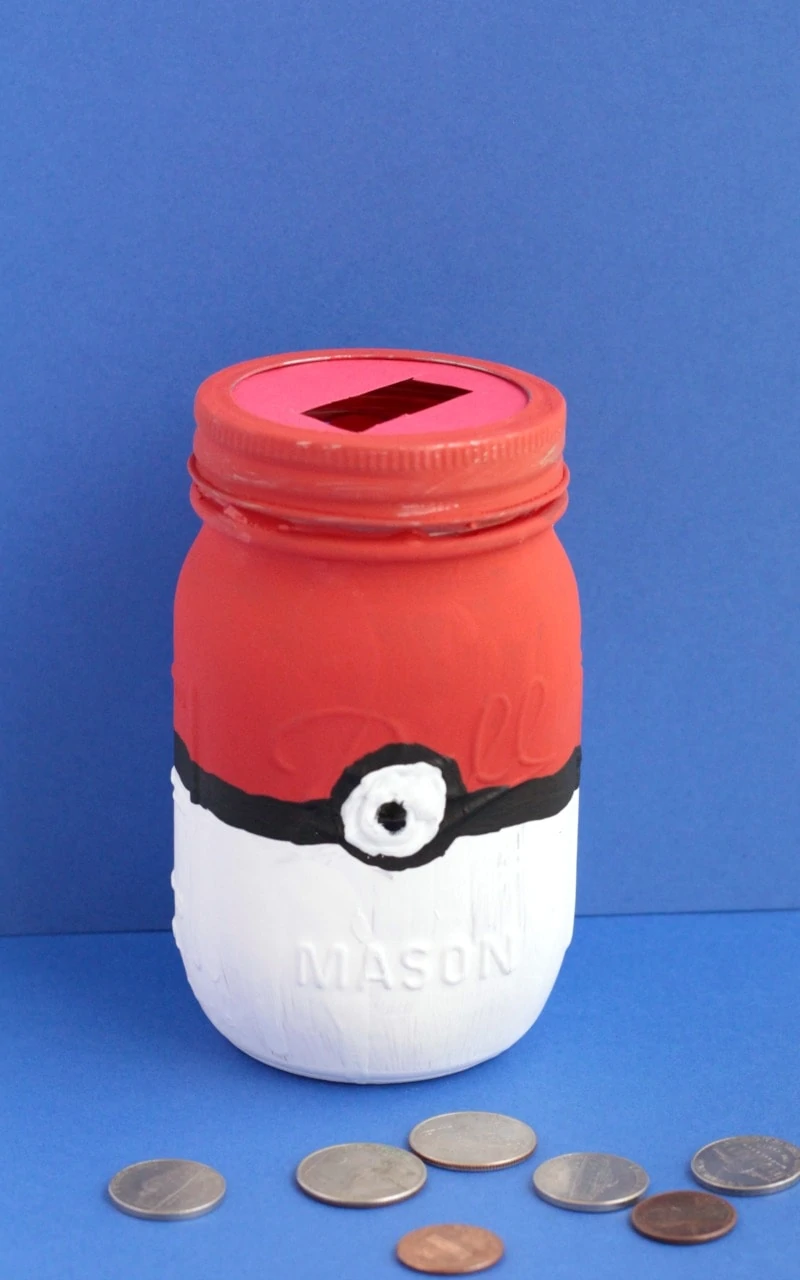 Any Pokemon fan will be delighted with this mason jar piggy bank. The best thing is a mason jar can hold quite a bit of money!
Your kids will love trading in their Pokeball mason jar piggy bank full of coins for money at the bank!