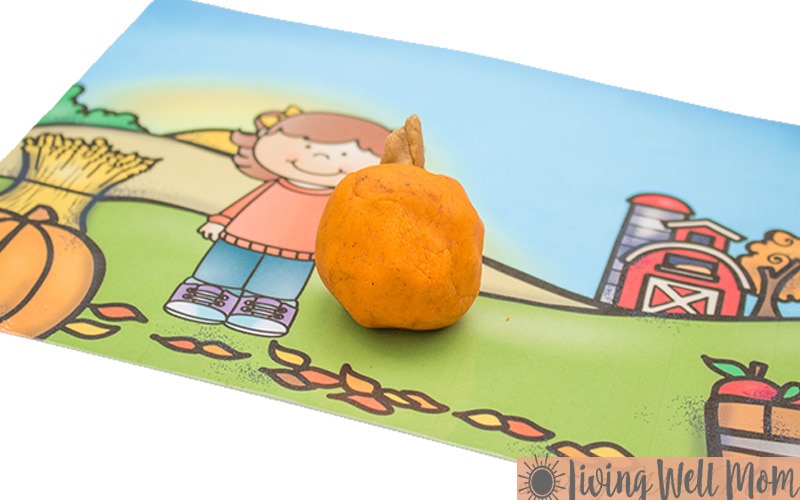 We loved our apple playdough mats so much that we decided to create a playdough mat set perfect for pumpkin season. You know, that season between the kids' first day of school and the first December freeze… some people call it "fall".
For me it is the season where pumpkin overrides every other flavor. And pumpkin spice overrides every other scent. These printable pumpkin playdough scenes are perfect with some orange homemade playdough (bonus points if you add pumpkin spice!).
(affiliate links below):
All you need to do to use the pumpkin scene playdough mats is print and laminate
. You can also slip the scenes into page protectors if you don't want to laminate, though they may get more bent up that way though.
Make a batch of our favorite play dough recipe in a perfect orange color. I used a knife tip of orange gel food coloring and just a tiny bit of brown. I also added 2 Tbsp. of pumpkin pie spice to make it a little more interesting. This playdough takes less than 10 minutes to make, so it's a perfect project to make with the kids or sneak in while they are having a quiet moment.
I always like to let the kids explore our playdough activities independently first. They decided it would be fun to create some stems for the pumpkins, so we added in a tiny bit of light brown play dough that we had for another project.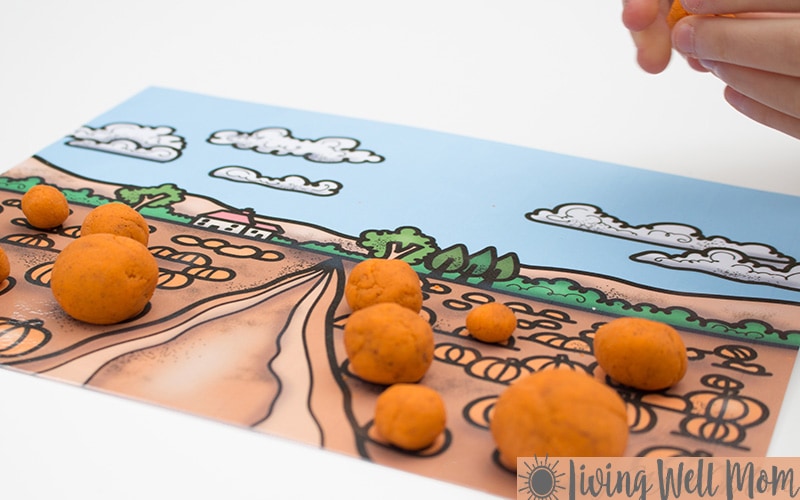 Rolling the balls to create the pumpkins is great for fine-motor skills and kids won't even realize they're practicing skills.
To extend the activity into a little bit more learning, you can have your child put their pumpkins in order from biggest to smallest.
Or you can add in alternative colors for a greater variety of pumpkins and then discuss that pumpkins can be several different colors, like blue, white or yellow! Then have them sort their pumpkins.
You can introduce some new words, such as: squash, harvest, field, vine, and seeds. Or talk about the pumpkin life cycle.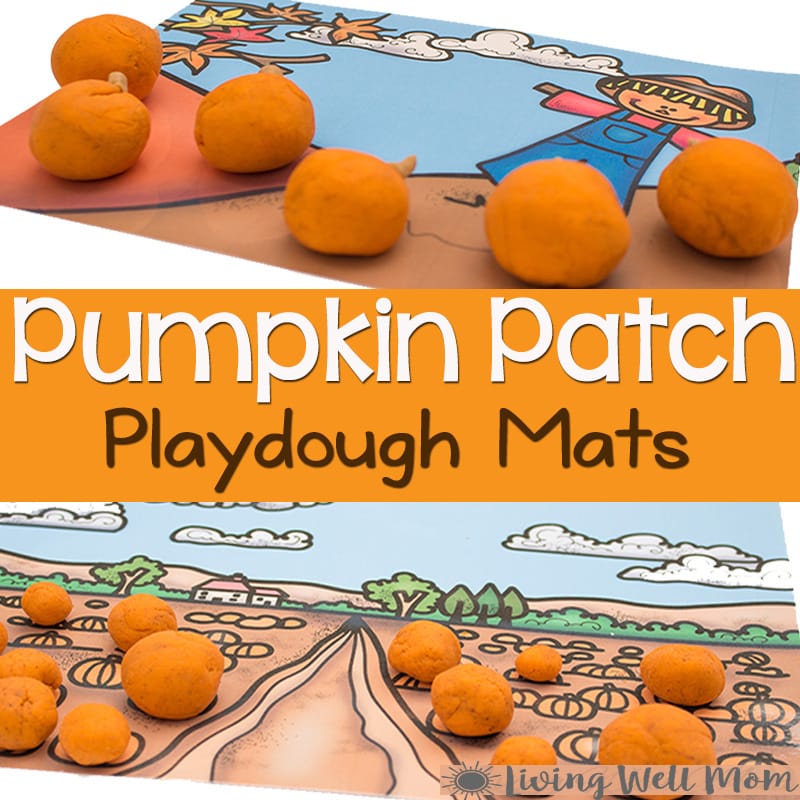 No matter what you & your kids choose to do, these printable pumpkin playdough mats are sure to be a kid-pleaser! (My kids were fighting over them! But luckily, you could just print out two or three or more copies and they can each have their own playdough mats)
Also check out our other great playdough activities for kids: