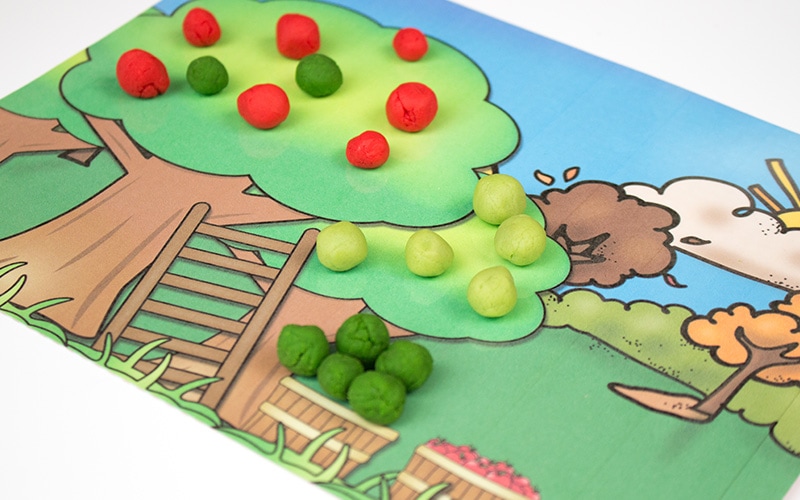 Fall & apples. They just seem to go hand in hand. We have always loved going to apple orchards and I'm super excited to take my kids again this year. While we wait for the apples to get perfectly ripe, we can play with these free printable apple playdough mats. They are a great way for kids to imagine what it will be like when they do arrive at the apple orchard.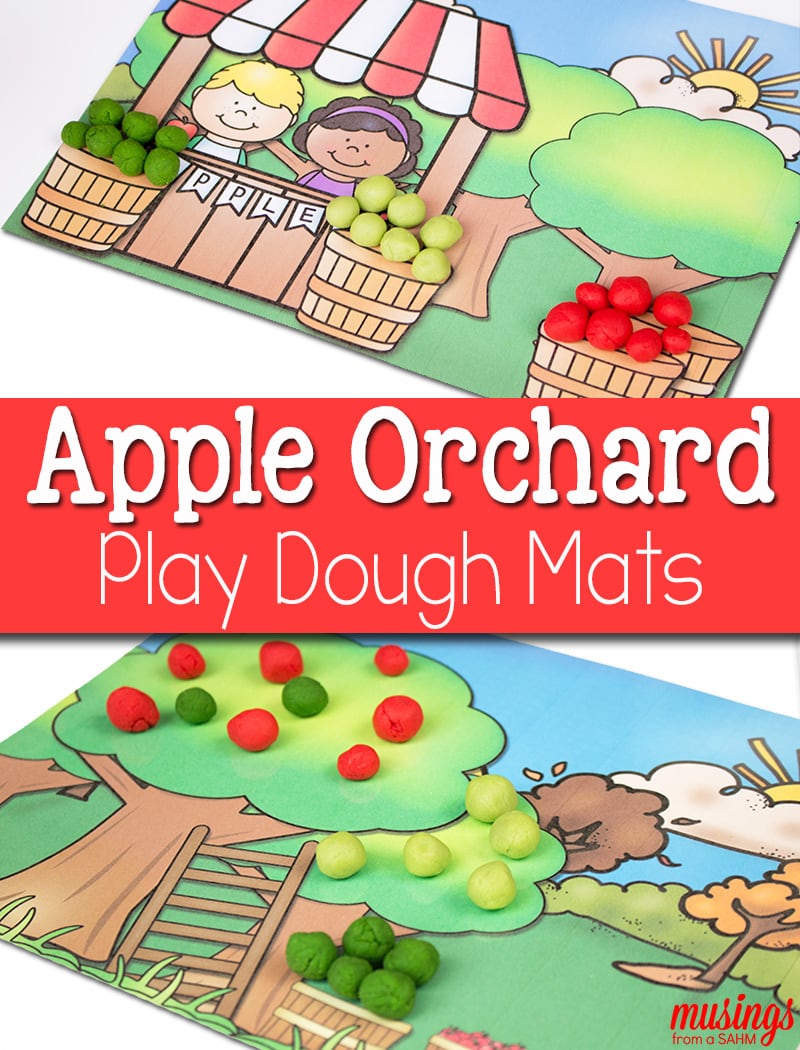 These playdough mats are a great way to play with our favorite play dough recipe. It takes less than 10 minutes to make a batch, so you can get playing right away.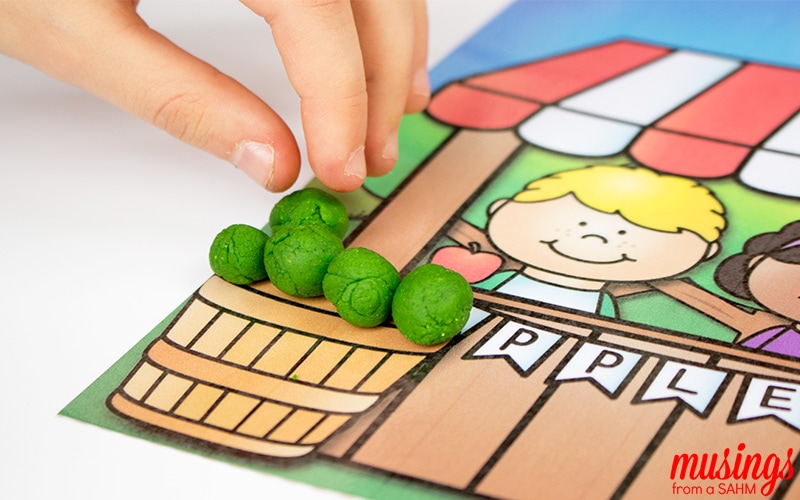 These free printable playdough mats are especially good for working on fine-motor skills which are so important when it comes to writing. This way kids won't even realize that they are working as they roll the tiny apples to complete the pictures.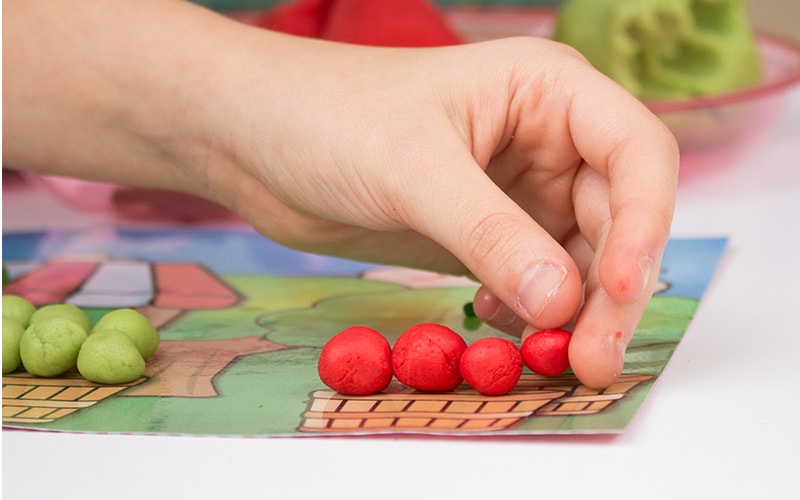 It's also a great time to introduce some new words like: orchard, apple tree, bushel, peck, apple pie & apple butter.
You can talk about colors and sort the "apples" into different baskets according to color.
You might need to point out that only one kind of apple can grow on each tree (though my daughter insisted that hers were green because they were not yet ripe.)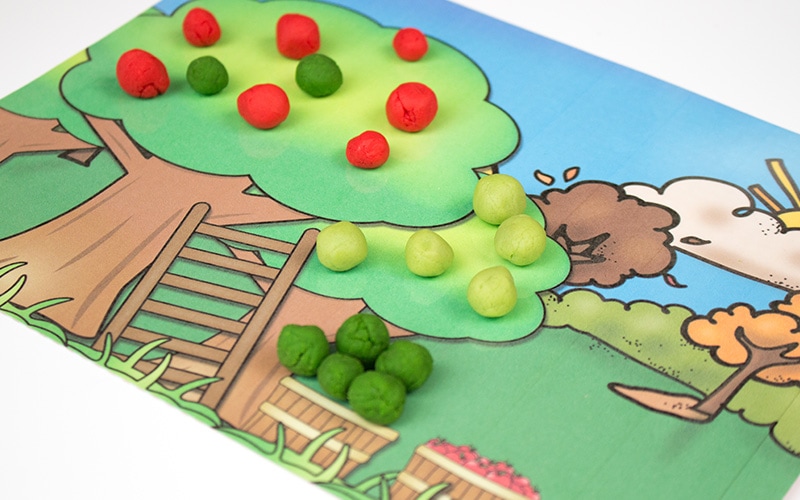 You can also extend the activity by providing your child with a few short pieces of brown pipe cleaners & some scraps of green paper. Then kids can make larger apples!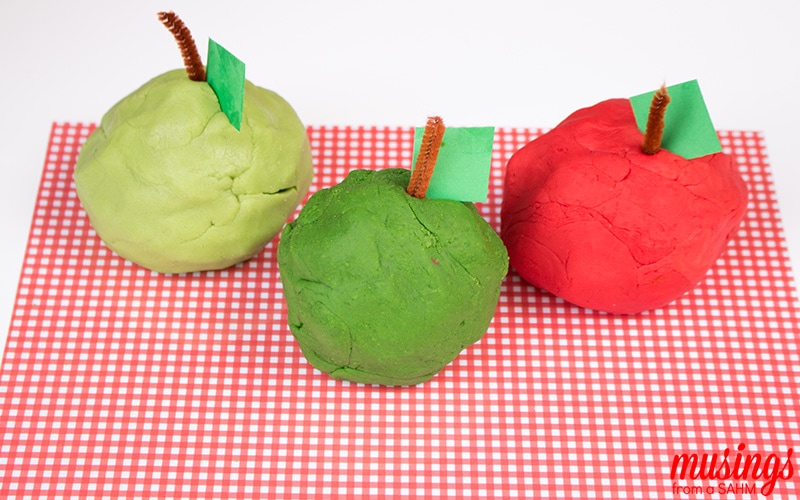 My kids loved this free printable playdough activity and wanted to continue playing even when I said it was time to clean up. I'm sure that we'll be pulling it out again tomorrow.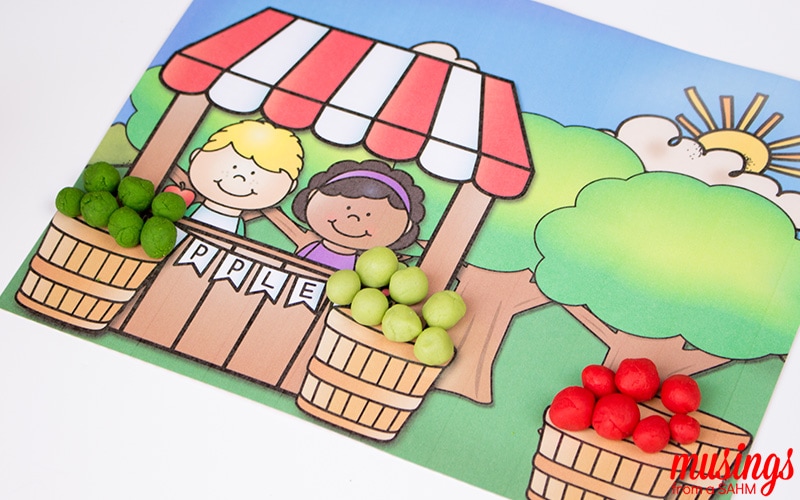 That's one of the great things about playdough, every time the kids play with it, they create something new and exciting! These apple playdough mats are open-ended so your kids can design a new orchard every time they are used.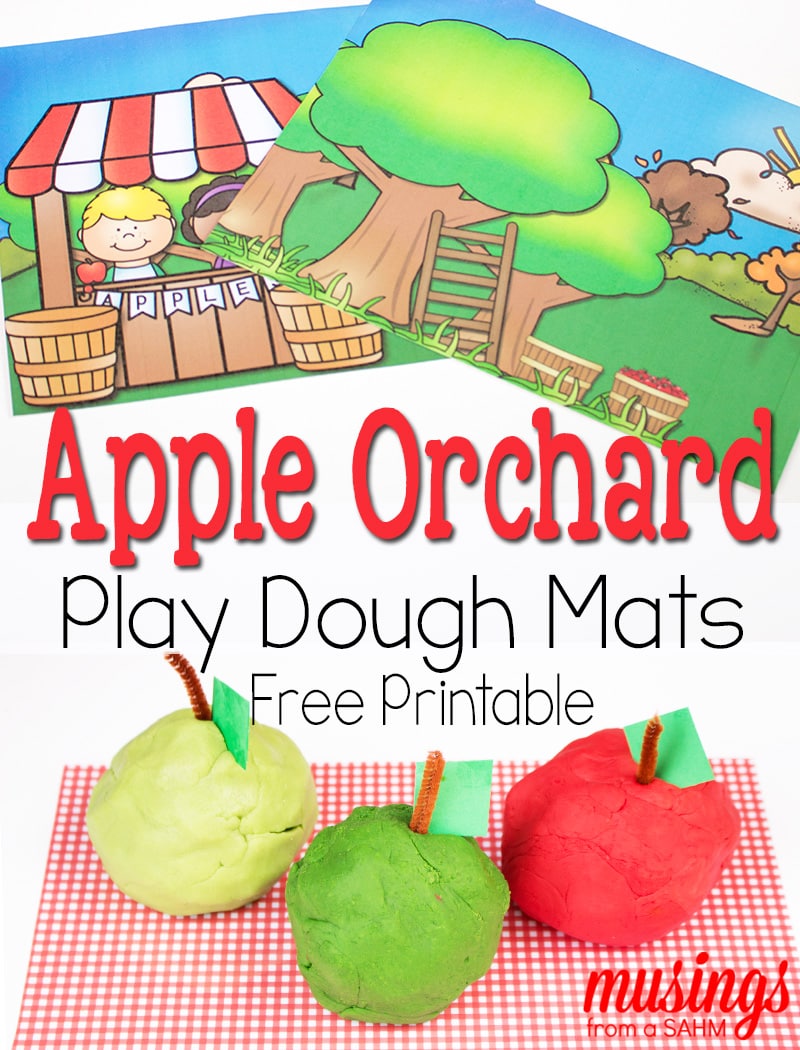 What have your children created with playdough lately?