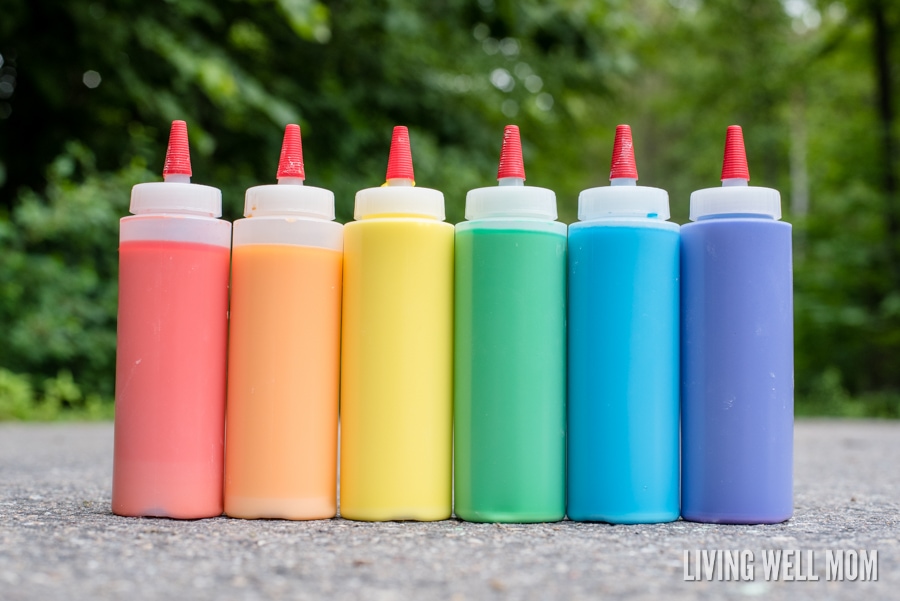 Painting is a favorite activity for kids, if not for moms (mess anyone?), but when you take it outside as Sidewalk Chalk Paint, you've got a winner for everyone.
Because kids can still paint and the mess stays outside, so we moms get to keep our sanity too. But this isn't just any ol' paint.
DIY Sidewalk Chalk Paint for Kids combines paint with chalk for an extra fun version. When kids paint the sidewalk chalk onto the driveway or sidewalk, it will dry into a pretty chalk creation later! It's a perfect outdoor activity for warm summer days!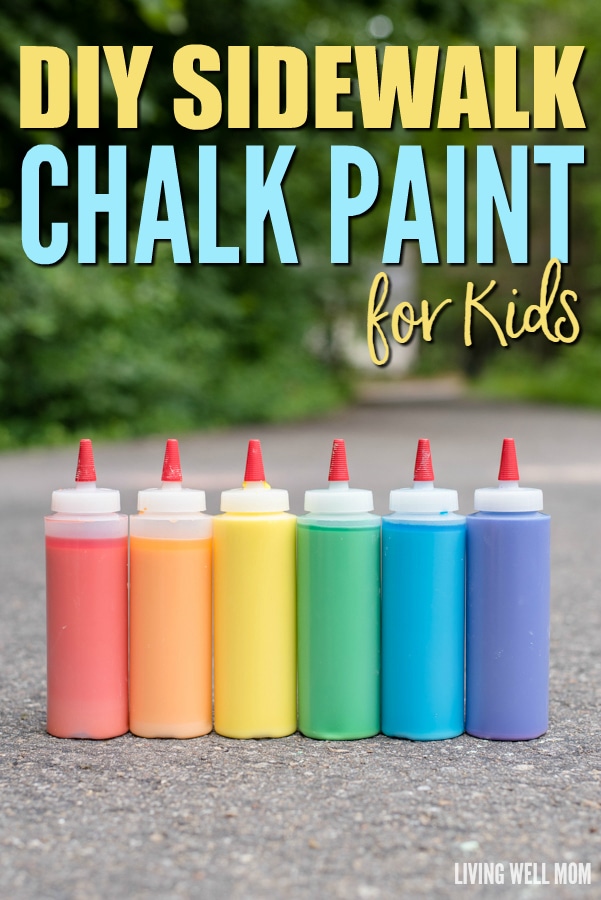 Like all the kids' activities we share, DIY Sidewalk Chalk Paint for Kids is super easy to make. It's so simple, kids can help or even make it all by themselves!

And all you need are a couple common household ingredients and food coloring.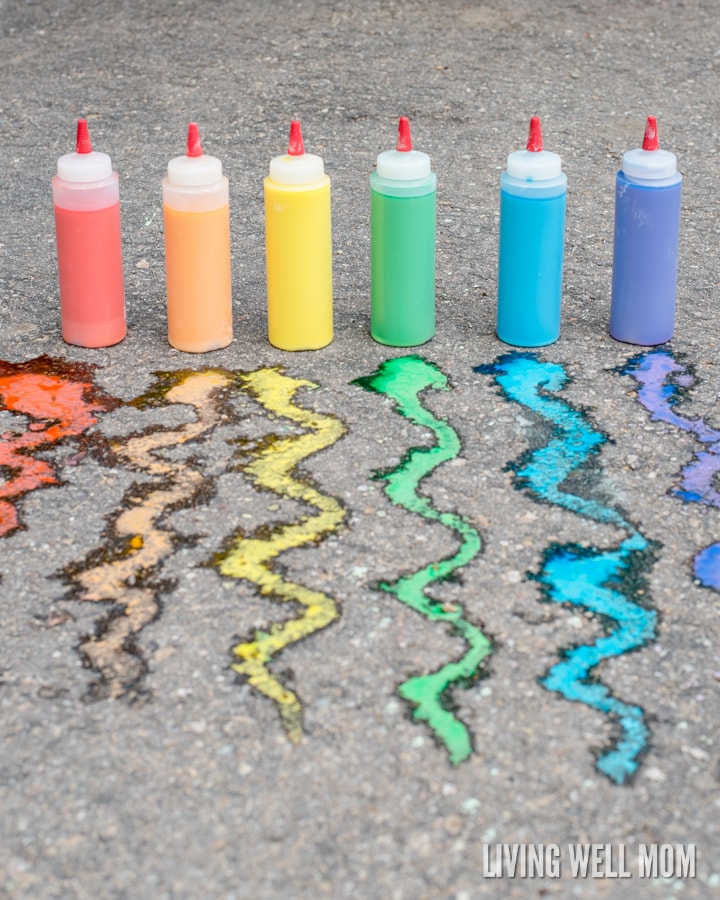 For each batch, you'll need:
If you want to "spray" the paint on like my kids did, you can find squeeze bottles
 on Amazon.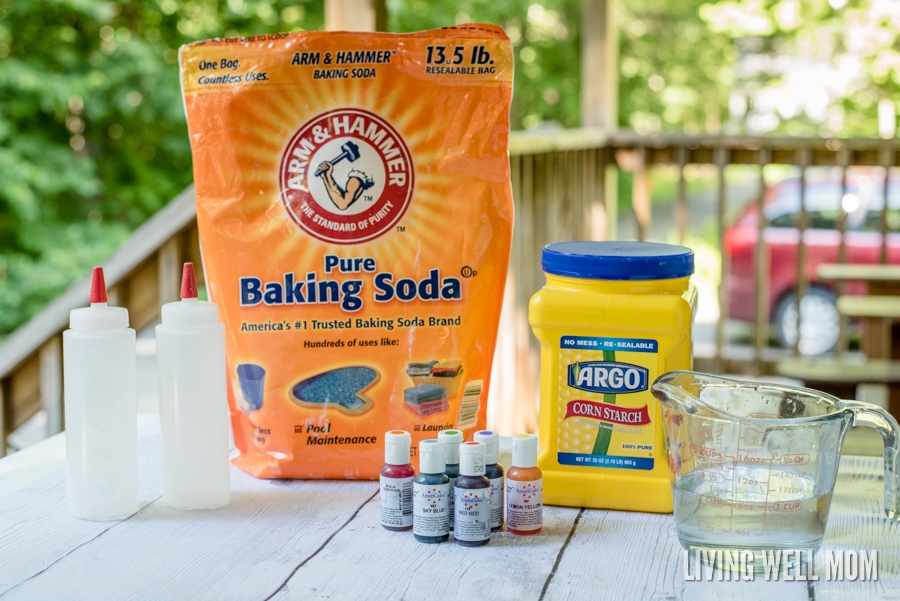 Note: we tried and tried to get this sidewalk chalk paint to work in spray bottles (how fun would THAT be?!) but it either clogged the bottle or was so watery, it wasn't worth it. After 5 or 6 different batches, we gave up and switched to squeeze bottles instead. They work great and my kids loved them!
You can also use paintbrushes
or sponges
for this fun activity.
How to Make Sidewalk Chalk Paint:
Start with 3/4 to 1 cup of water in a bowl or measuring cup. If you're using the squeeze bottles I recommend 1 cup of water, if you're using paint brushes, it can be a little thicker so use 3/4 cup water.
Pour 1/3 cup corn starch into the water.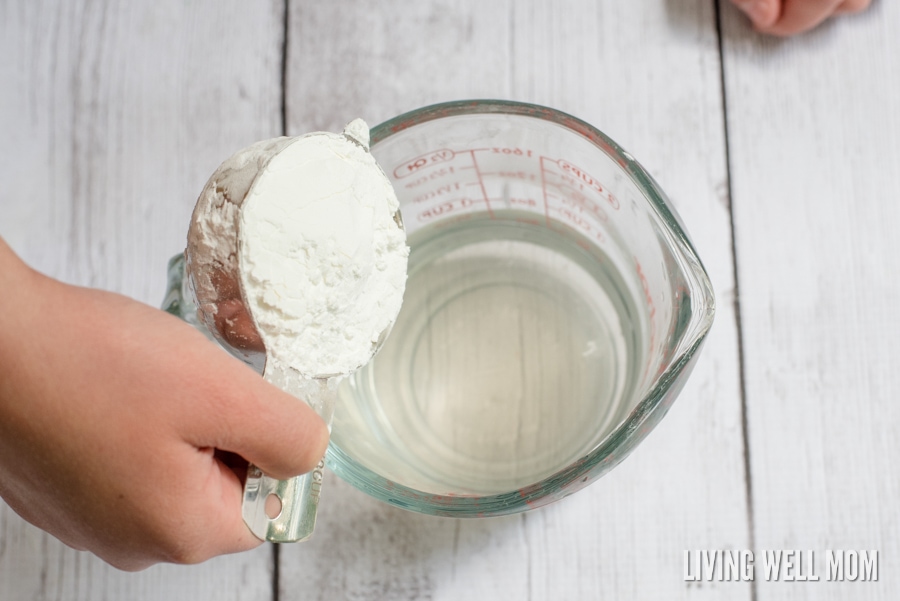 Stir it up with a spoon or whisk, breaking up any clumps.
Next, add 1/3 cup baking soda.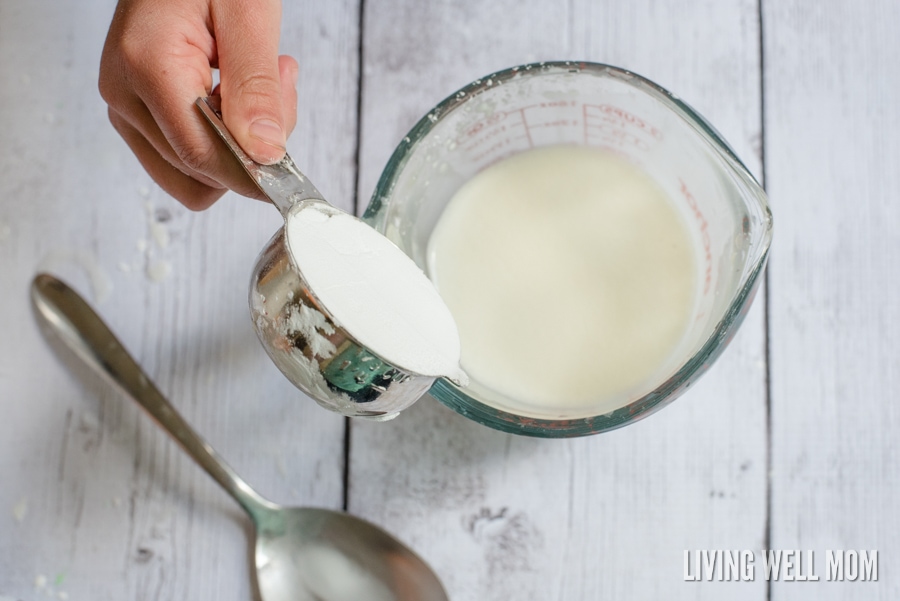 Stir it up, again breaking apart any clumps.
Pour into your squeeze bottle. (You can skip this step if you're using paint brushes; instead pour it into a small container)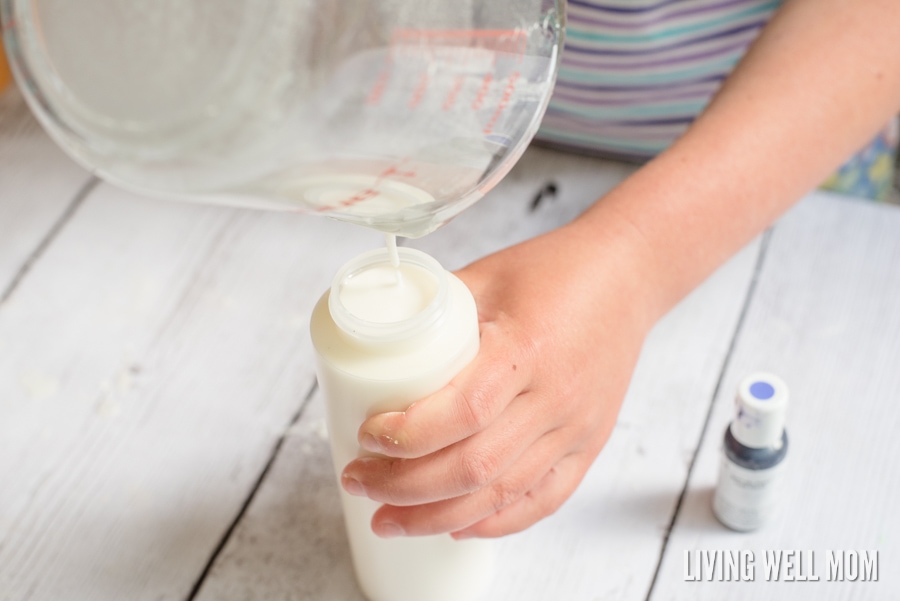 Squeeze a few drops of food color into the mixture. We use Americolor food gel
for the bright vivid colors we get. (A little goes a long way and the bottles last forever!)
You can add more color for brighter colors, but a word of caution: have the kids wear junk clothes! Or simply use less color, but keep in mind the sidewalk chalk paint won't show up as well on the pavement.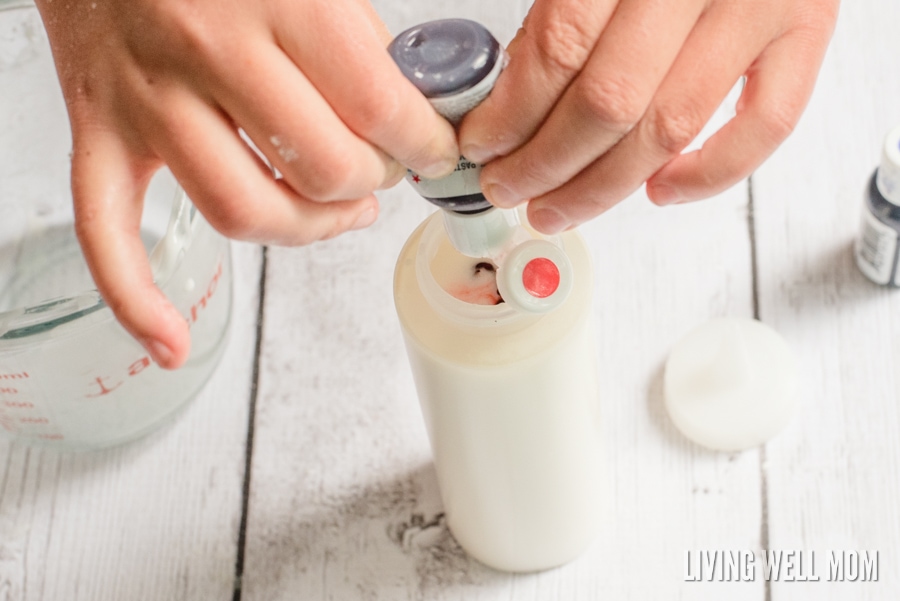 Put the top on your squeeze bottle and shake it well to mix up the color.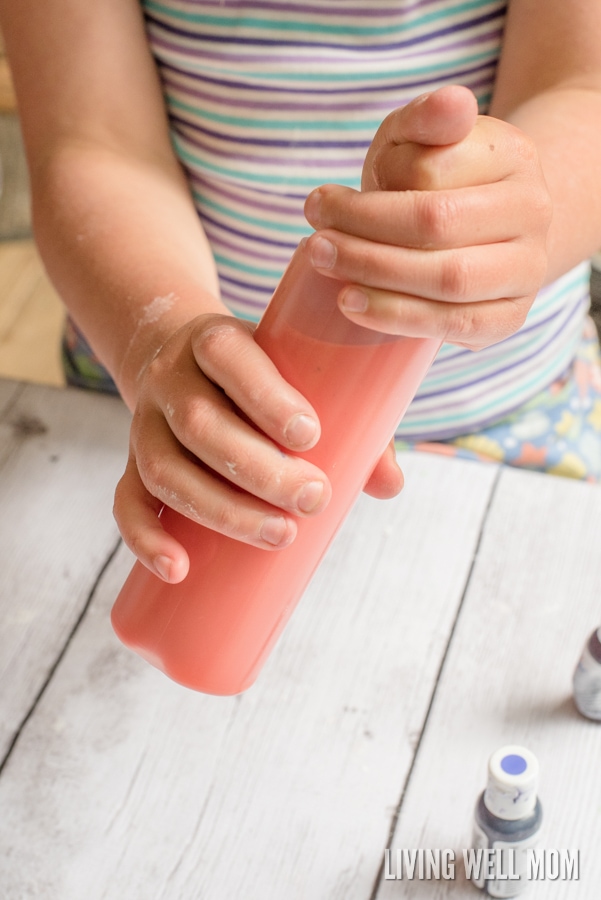 That's it! See how easy?
Do this for as many batches and different colors of DIY sidewalk chalk paint you want to make.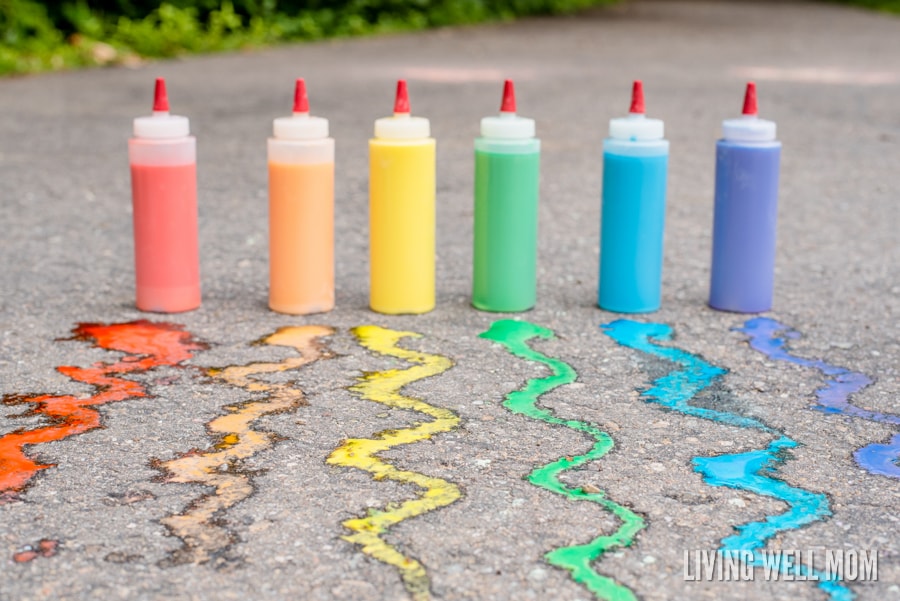 I left large bags/containers of baking soda and cornstarch outside for my kids to use and they made lots. It was a fun way to keep them occupied for an afternoon while I finished some work inside.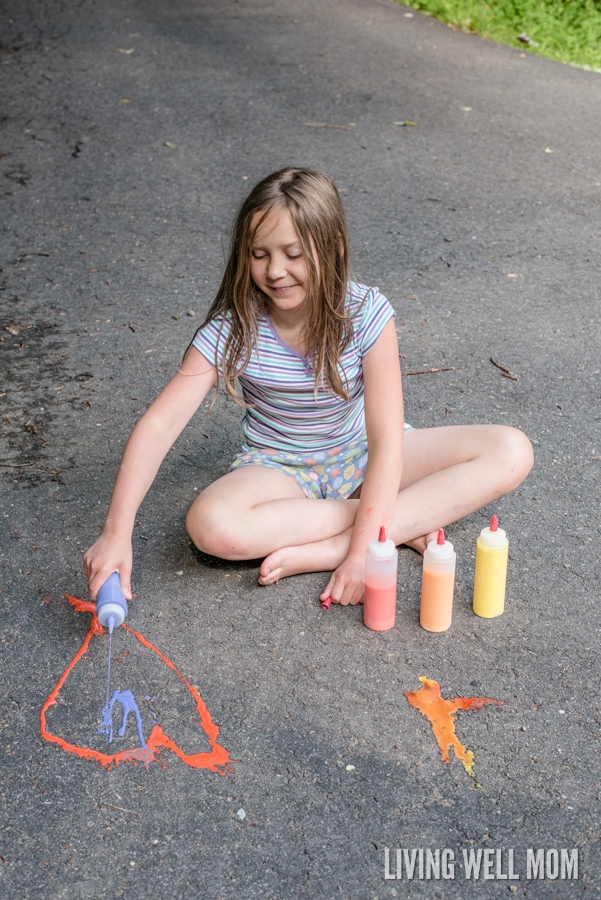 My kids loved mixing different colors and sometimes just spraying randomly to see what happened.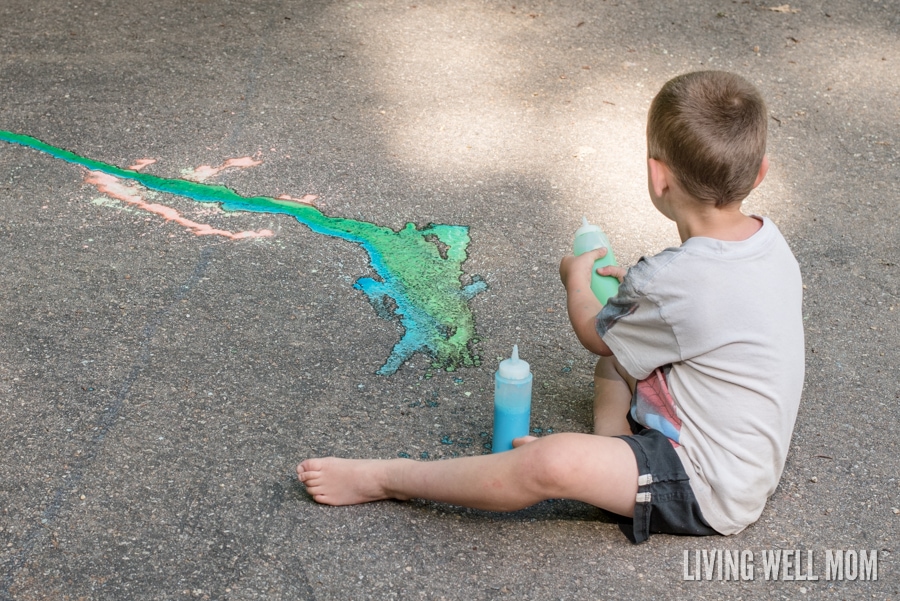 See how the color start drying?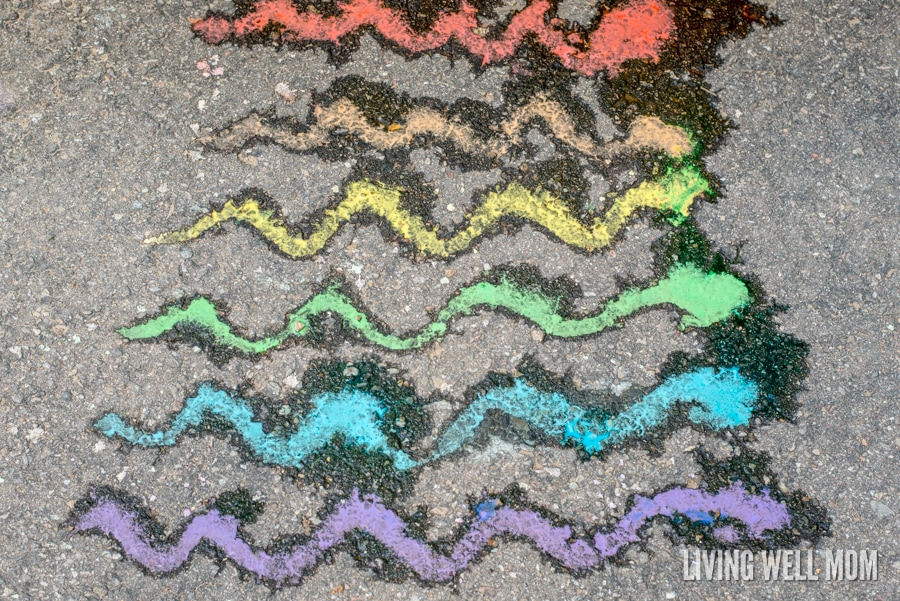 Even our chickens had to check out our sidewalk chalk paint! They were quite curious and tried tasting it. Thank goodness, it's non-toxic!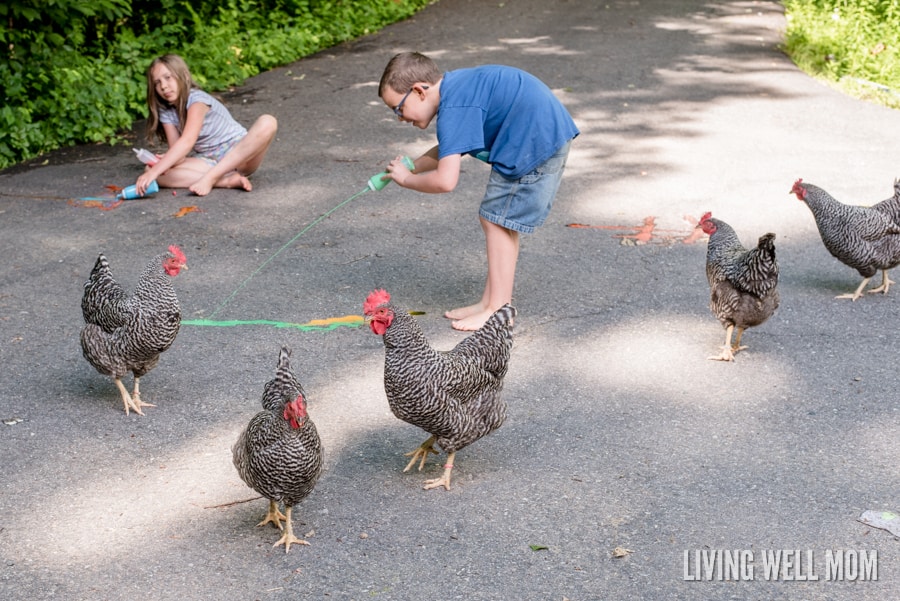 And that's DIY Sidewalk Chalk Paint for kids!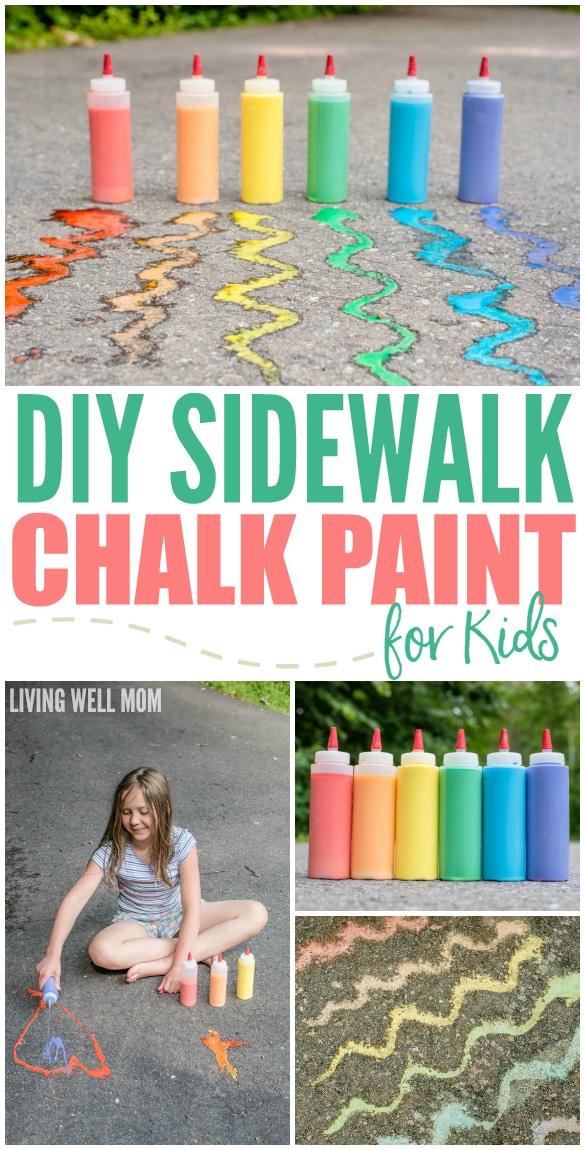 Your children will love this fun activity and you might even want to join them for a chalk painting party!