It's a lot of fun to do activities with your kids, but sometimes the mess and amount of time required to do these awesome things you find on Pinterest are just too much. That's why I choose easy activities for my kids.
This Puffy Paint for Kids activity is just that – easy. With a few common ingredients that I almost guarantee you already have in your pantry, you can whip up a fun batch (or two or three) of this puffy paint and your kids will have an absolute amazing time creating puffy artwork.
A couple months ago, I was sorting through a box with old recipes and came across a handwritten card for "puffy paint." I was intrigued because it looked so easy and didn't require shaving cream like many puffy paint recipes do.
I made a batch for my kids and it was just as easy as I had hoped. Mix it all together, add a little dye (food color) and hand it off to the kids. It wasn't messy either!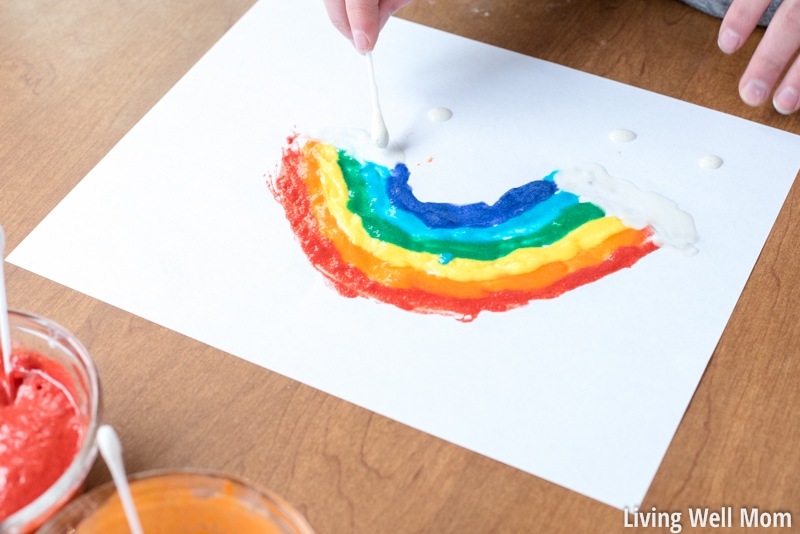 After my kids had each painted a couple of pictures, one of them announced: "Mom, you need to put this on your blog! It's so fun, other kids will want to try it too!"
So here you go – Easy Puffy Paint!
What You'll Need for Easy Puffy Paint:
Stir everything together until it's smooth. You can add a tiny bit more water if it's too thick.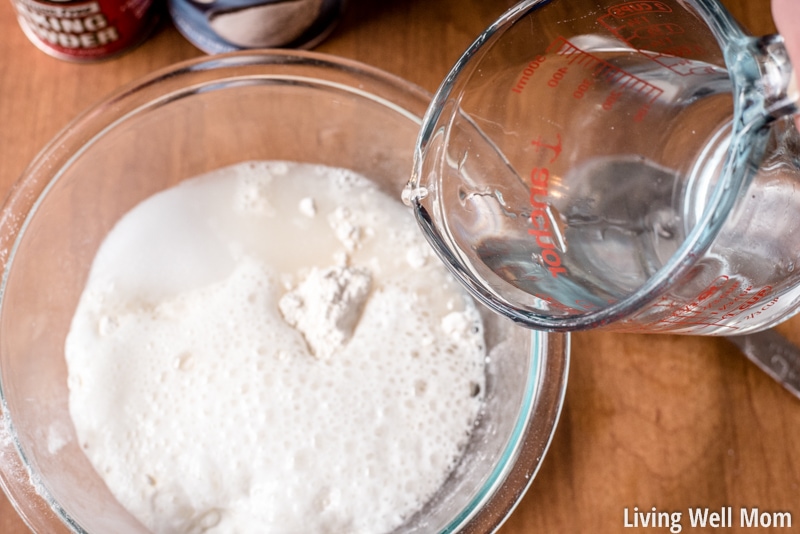 My kids love to have many colors available, so I often triple or quadruple the batch, then divide it into small bowls and mix in colors.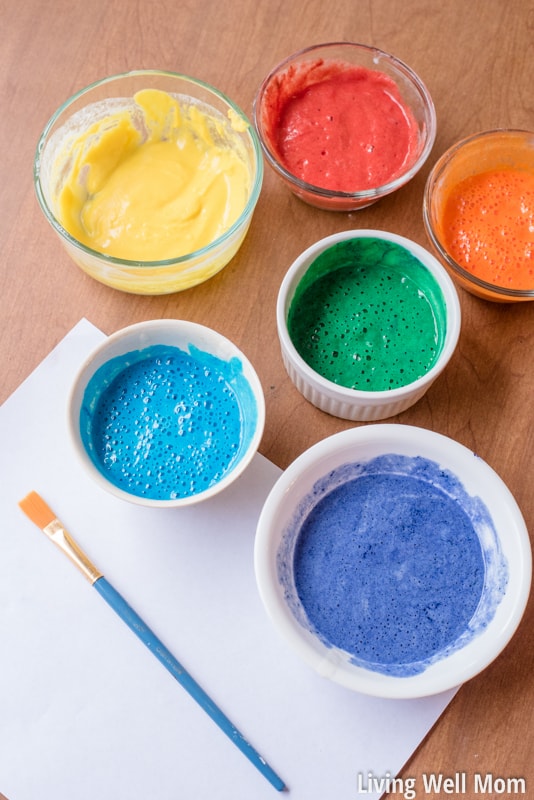 We discovered that using q-tips was easier than a paint brush (and less work for us moms!)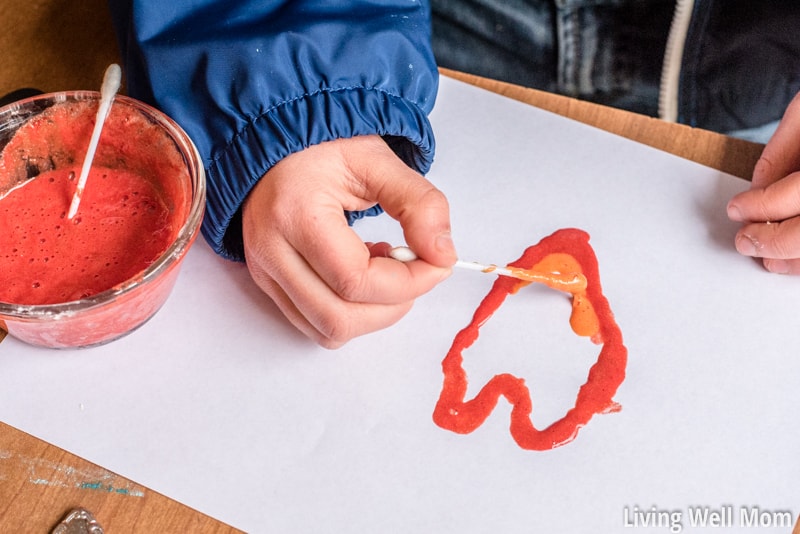 Let your kids' imaginations go wild and make beautiful pieces of artwork.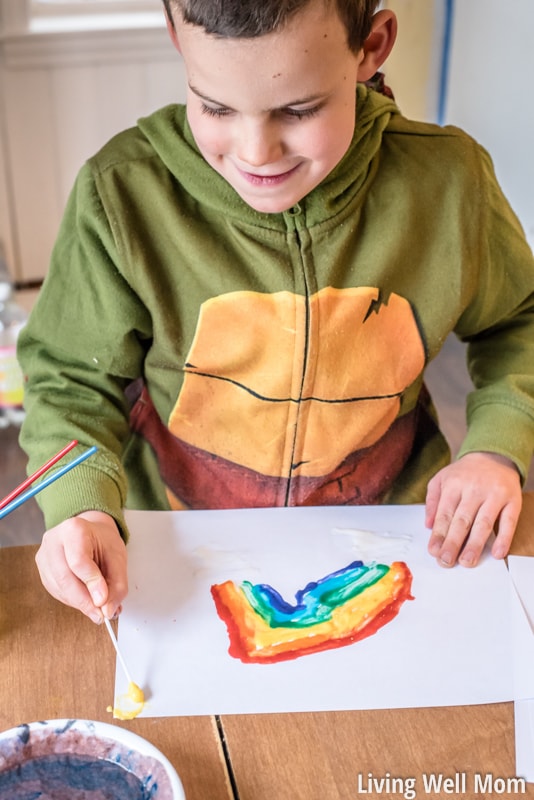 Tip: thin layers of puffy paint don't puff as much; a thicker amount of paint will result in a much puffier picture.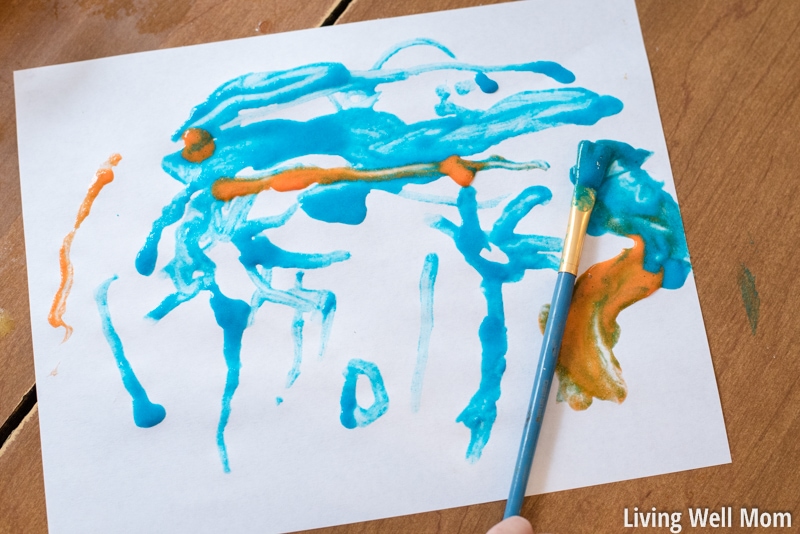 If you have a microwave, put each piece of artwork in the microwave for 15-20 seconds or until the paint is dry and puffed. Be careful not to overcook it because that would be a fire hazard! This is definitely a step for mom or dad to be in charge of.
If you don't have a microwave like us, the paintings will also puff up in the oven. You can cook it anywhere from 350-450 degrees for 2-4 minutes. Watch it closely because if it's overcooked, the paint will brown and be ruined! (Yep, done that too!)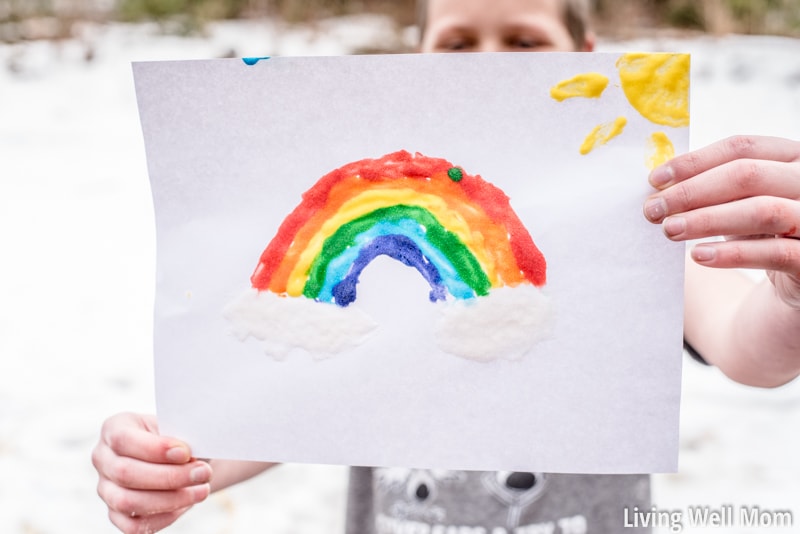 All four of my kids (from my 5 year old all the way up to my 13 year old) love using Puffy Paint and I enjoy the beautiful artwork they create.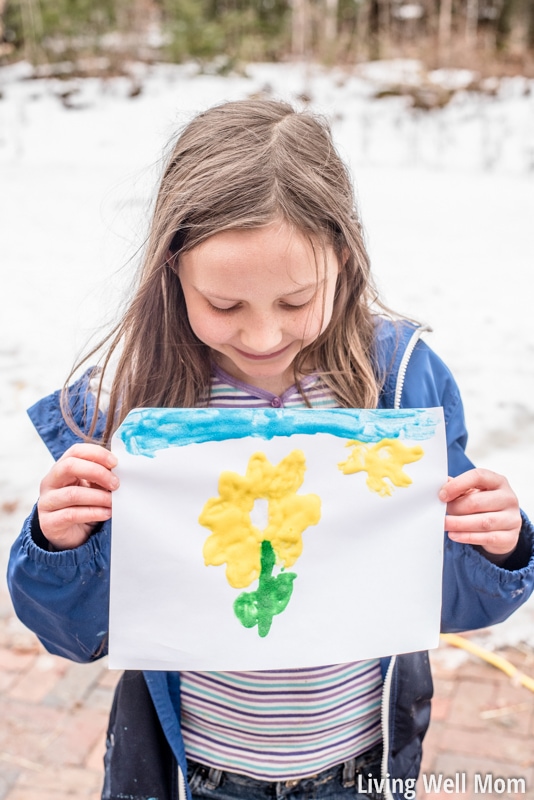 Aside from the occasional overcooked painting (isn't that an odd phrase?), this Easy Puffy Paint is a fantastic activity for kids! And easy for us moms too!