Children are like sponges – they're constantly learning new things. Sometimes we wish they weren't quite as good at picking up everything they see and hear so easily, but we can use that to our advantage. There's many ways we can incorporate learning into fun everyday activities with our kids; playdough shape mats are a great way to do just that.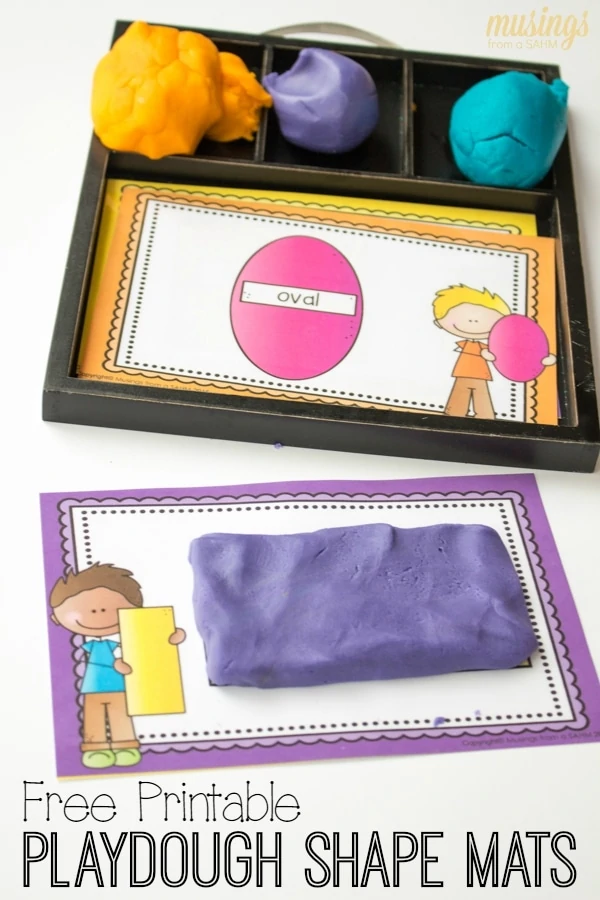 Children won't even realize they're learning as they enjoy these playdough shape mats! Perfect for preschools or at-home play, this simple activity helps with dexterity too.
Playdough is one of our favorite activities because there's so many fun things kids can do with it, like making pretend people and even learning about emotions.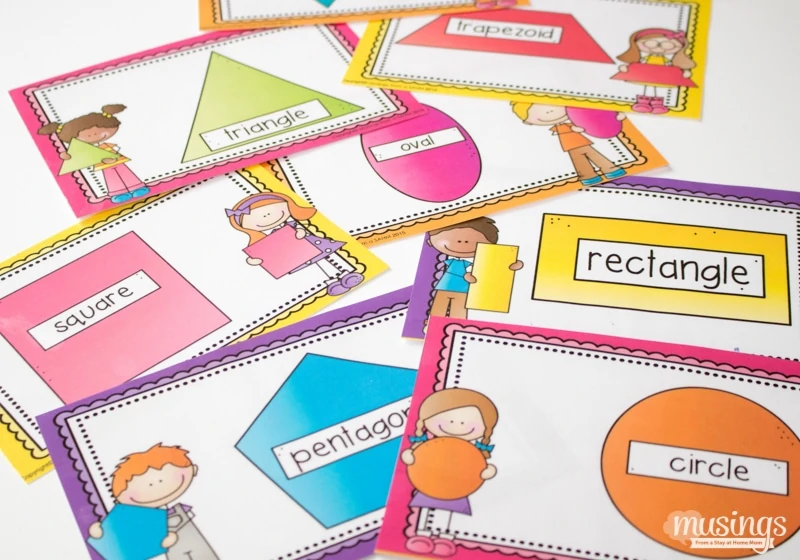 Free Printable Playdough Shape Mats:
Most kids pick up the basic shapes, like circles, squares, triangles easily, but they may need a little more practice with other shapes. These playdough shape mats feature 8 different shapes, including a trapezoid, rhombus, and pentagon!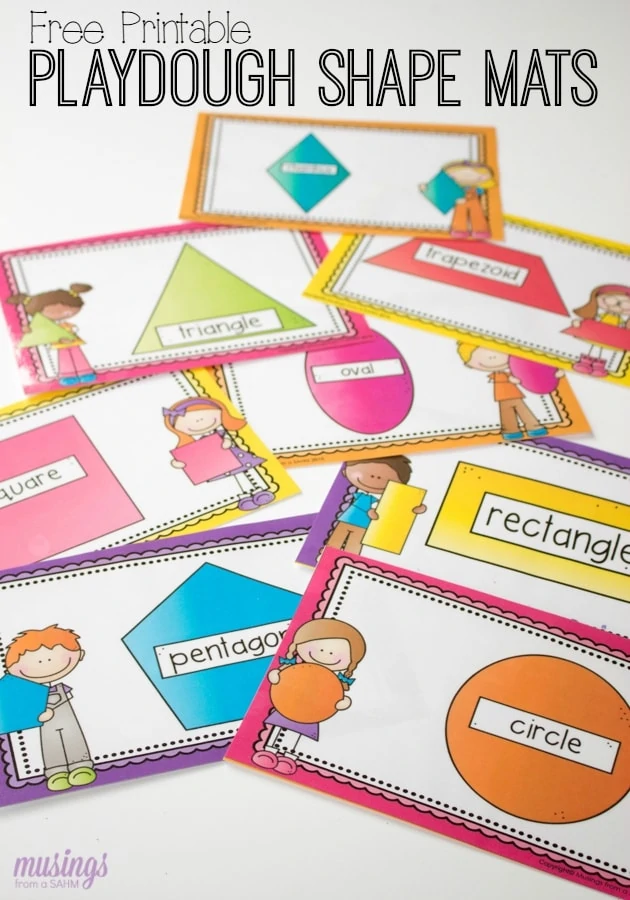 Get your free playdough shape mats when you join my newsletter here:
Cut the page in half (so each shape is by itself), laminate, and let the fun begin with these playdough shape mats!
I highly recommend our popular homemade playdough recipe – make a batch in less than 10 minutes!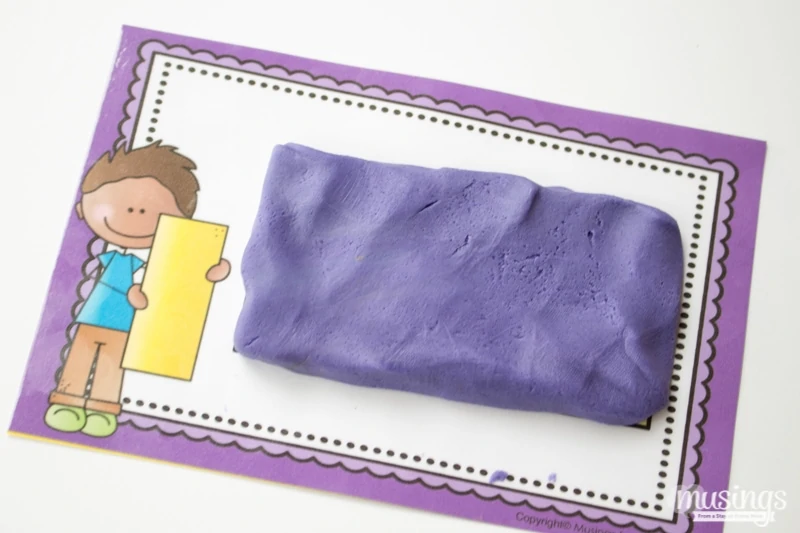 Children will love making shapes with playdough and matching them to their playdough shape mats.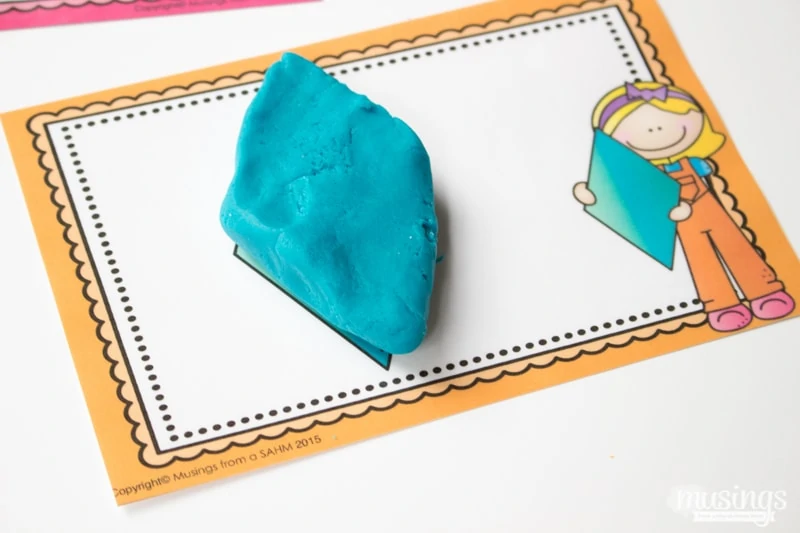 And because these fun mats are laminated, you can use them again and again!