Easter is a time for Peeps, chicks, baskets, and picnics. But it's also time for… slime?
Once you make this fluffy slime for Easter, you won't want to make any other kind of slime recipe! Let your kids whip up a batch when they are home from school, or surprise them with some hidden in their Easter eggs on Easter morning! Just keep the slime away from their Sunday best clothing.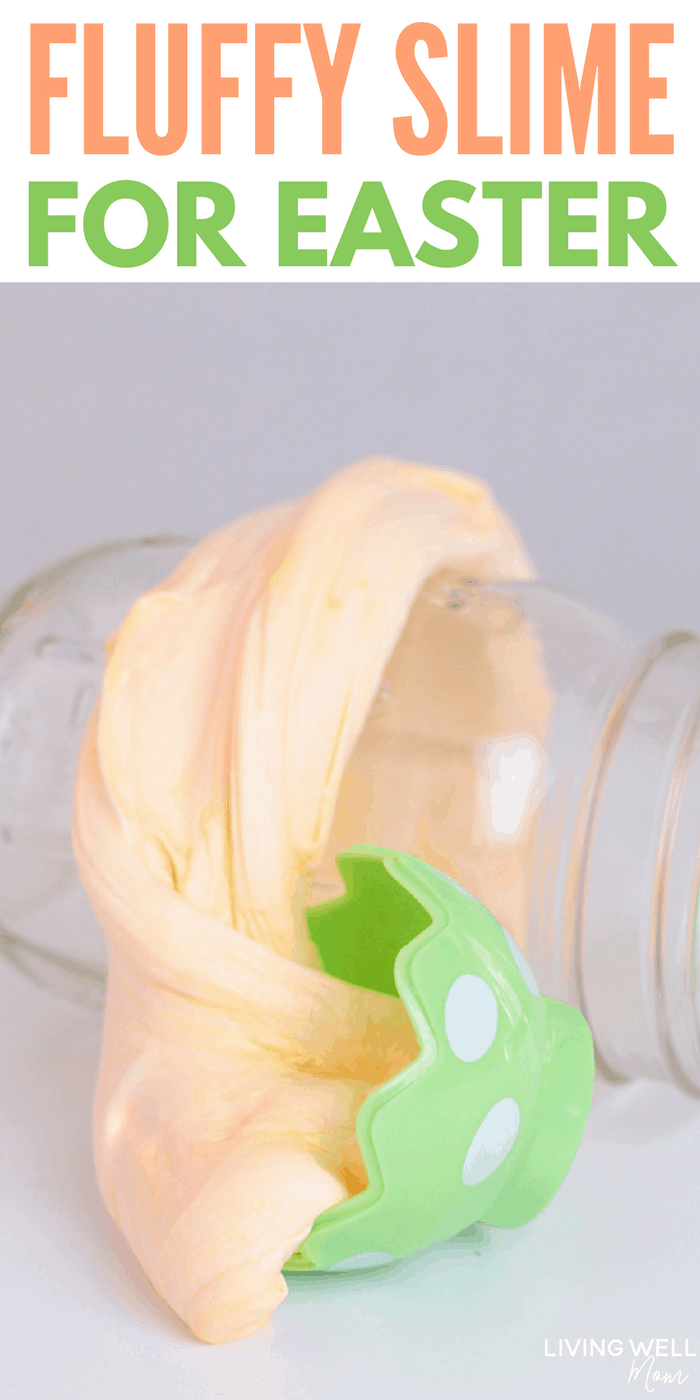 Follow along with our easy guide and learn how to make this version of fluffy slime.
What you need to make Fluffy Slime for Easter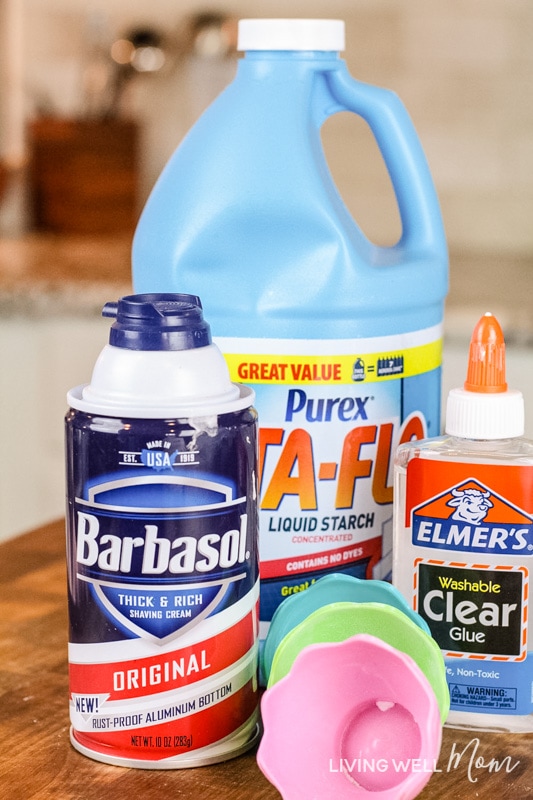 Gather your ingredients to make Easter fluffy slime.

Making the Fluffy Slime for Easter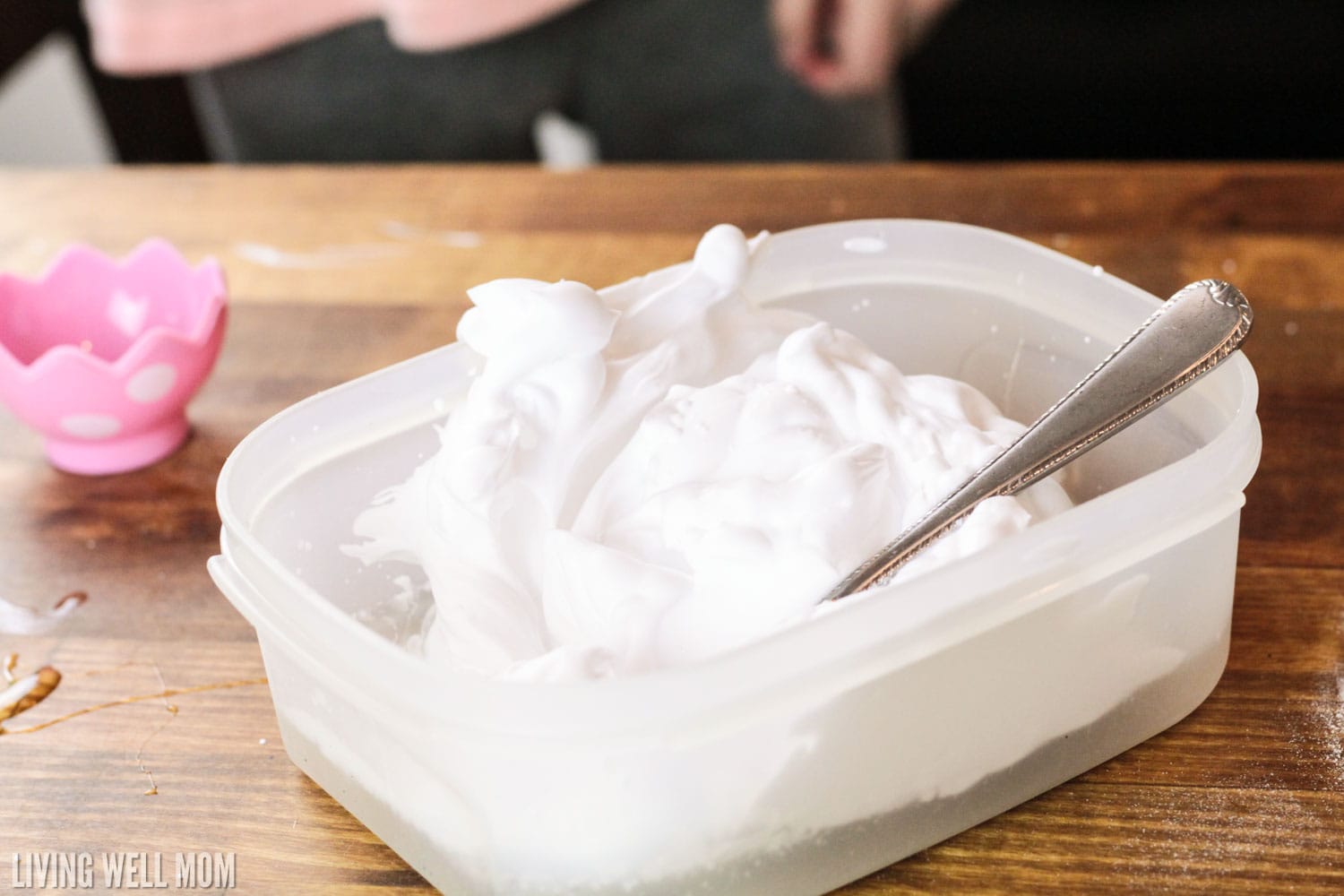 Making fluffy slime is one of the easiest slime recipes. All you need to do is mix one part shaving cream with one part glue and some food coloring.
Add your starch or contact solution a little at a time. Stir the slime together. Keep adding your starch or contact lens solution until the slime is no longer sticky.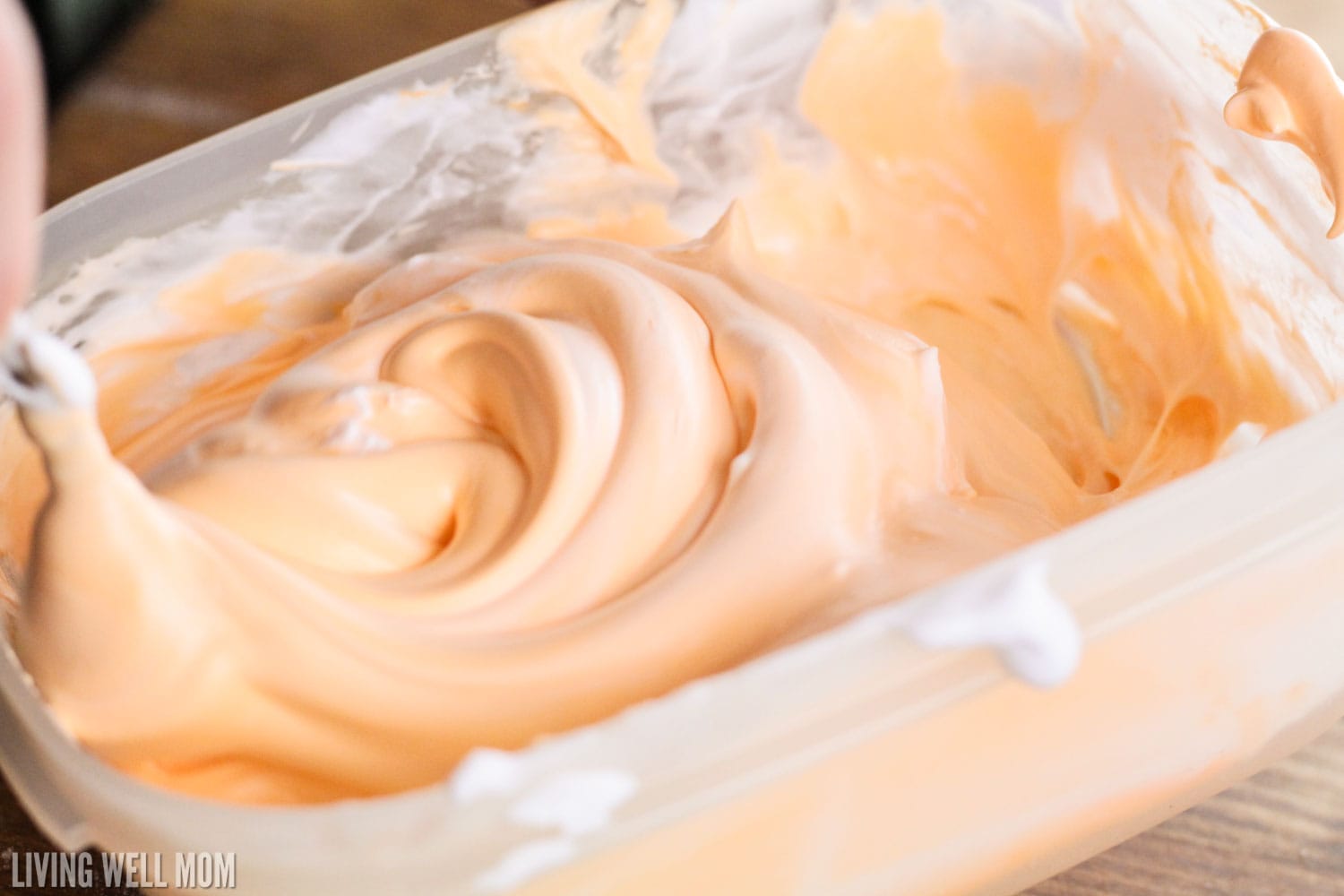 If you add too much starch, your slime will get stringy and won't be fun to play with. So make sure you only add it a little bit at a time.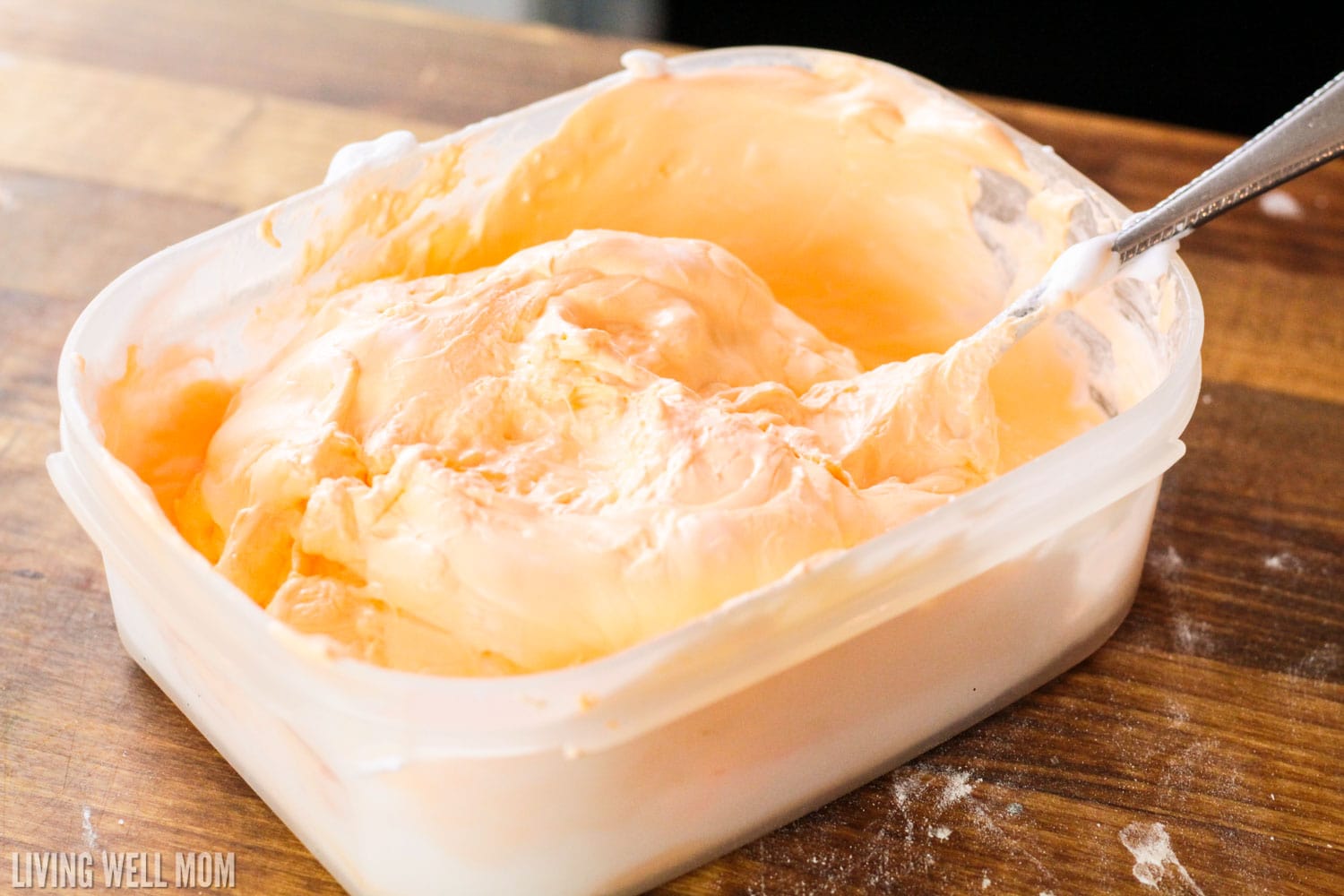 Once the slime forms, stretch and pull it until all stickiness is gone and the slime is bonded.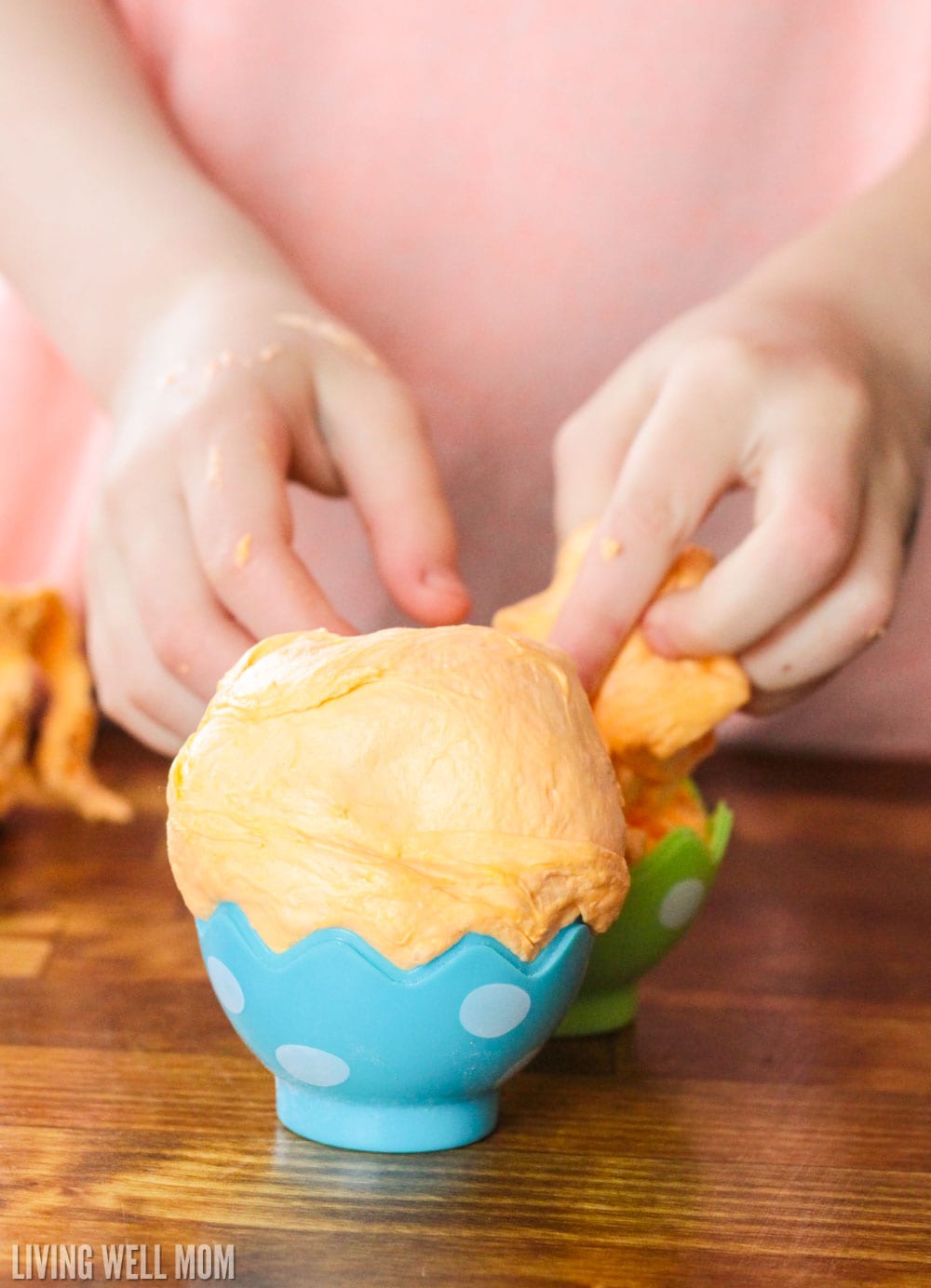 Let the kids play at this point. Give them the Easter eggs and fill them up with Easter fluffy slime. You can also make Easter egg shapes from your slime or turn the fluffy slime into little chicks or flowers!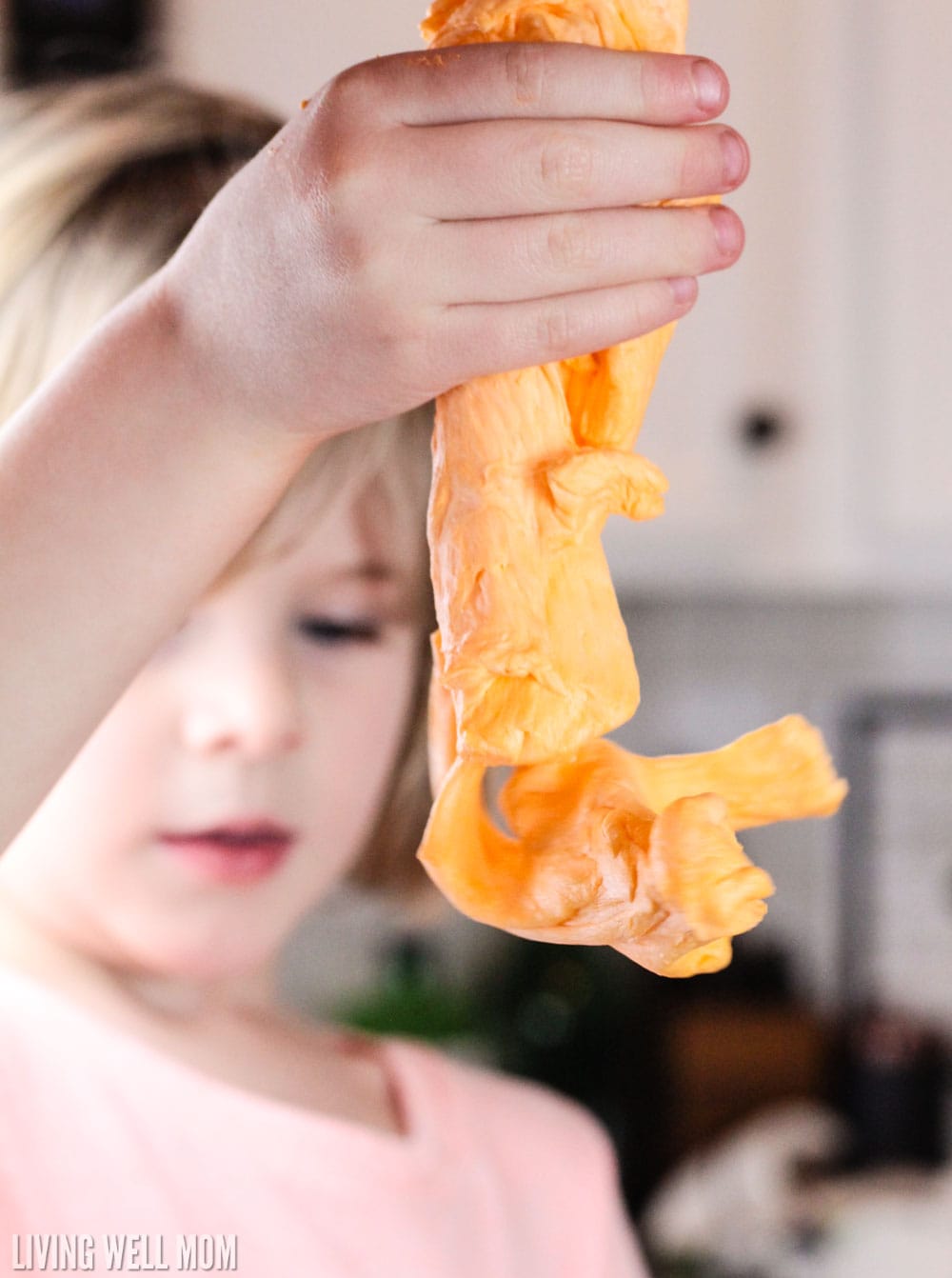 Kids love this version of slime because it is stretchy and squishy. It doesn't spread as much as other slimes, which makes it easier to clean up, too!