We've been having so much fun with playdough mats lately. These Easter Egg Playdough Mats are no exception. Three of my girls were fighting over who got to use each one! (You may want to print more than one copy!)
I love that the playdough mats keep my kids busy so that I can get a little bit of "me" time and the kids simply love creating and designing the eggs.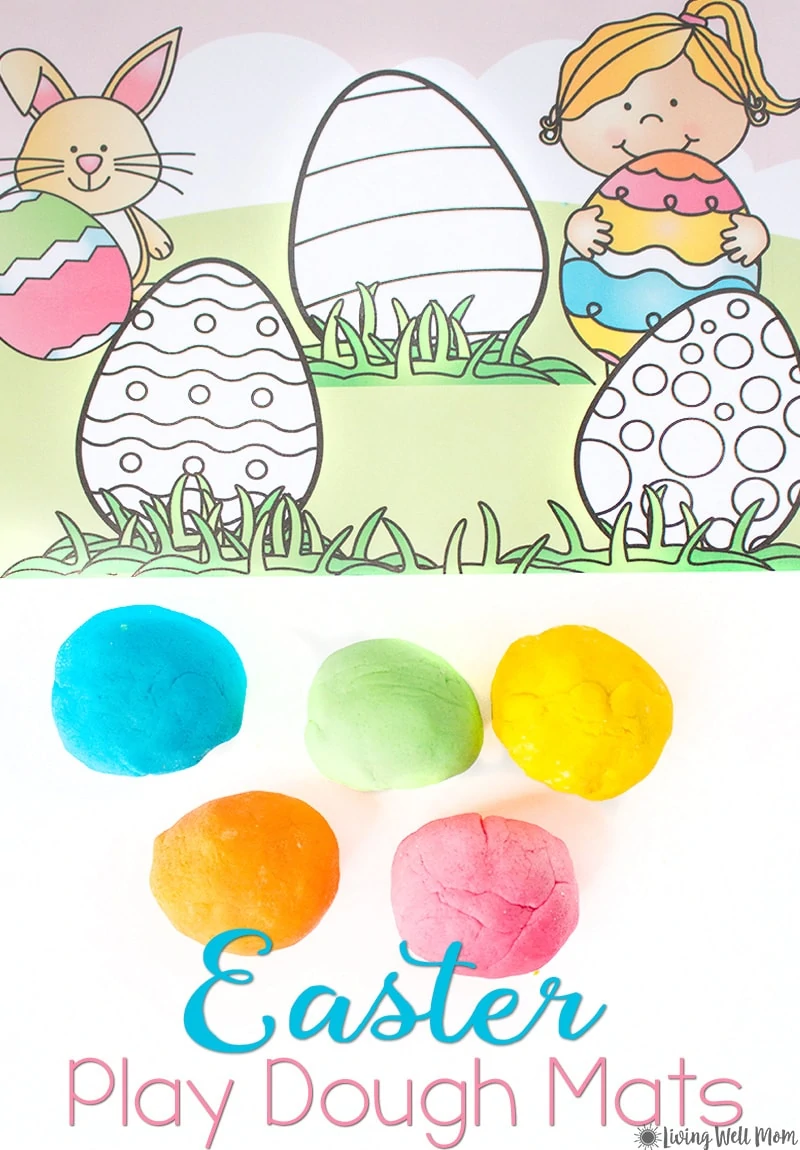 To prepare the playdough mats, print the file found at the end of this post. Then laminate the mats so that they can be used many times. I store all of my playdough mats in file folders so that the kids can easily select the mats that they want to use.
If you do not have a laminator (I highly recommend getting one!) you can also slip the playdough mats into plastic page protectors. This makes them especially convenient to store in a binder.
If you don't already have playdough on hand, you can make some using our favorite playdough recipe. Make sure to use a small amount of food coloring to keep the colors more on the pastel side. If you need it we also have a great gluten free playdough recipe.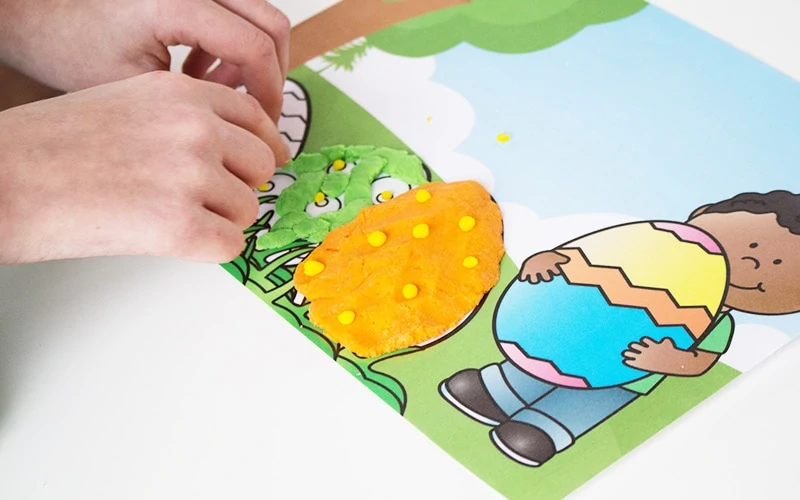 These Easter Egg Playdough mats have some hidden benefits. Besides keeping the kids busy!
Rolling and shaping the playdough works on fine-motor skills.
Decorating the Easter Eggs encourages pattern making, symmetry and general design skills. All helpful pre-math skills.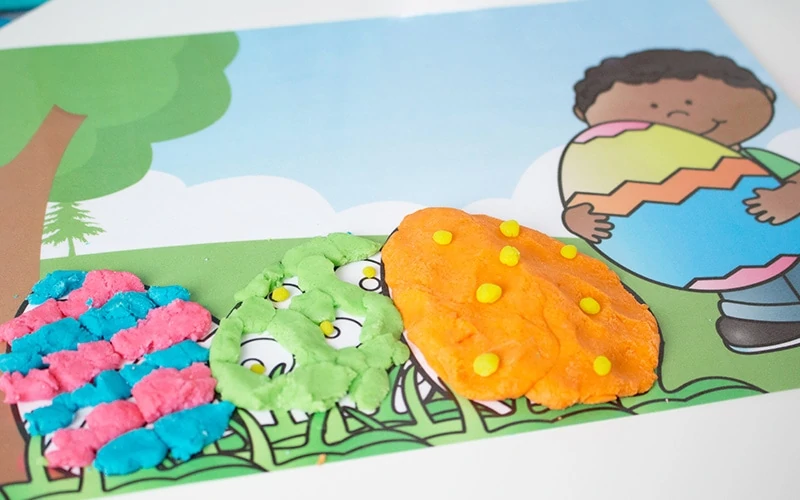 Related: These Easter playdough mats are perfect as a fun, free Easter basket filler! Click here to find 50+ more candy-free Easter basket ideas!
Plus, this is a much less messy alternative to decorating real eggs making it great for small children. But I promise the fun of these mats is not limited to the little kids. My 8 & 11 year olds had a lot of fun with them too!
And their imagination can go beyond the egg-decorating prompts on the page. My 8-year-old decided that she wanted to make an egg on her own.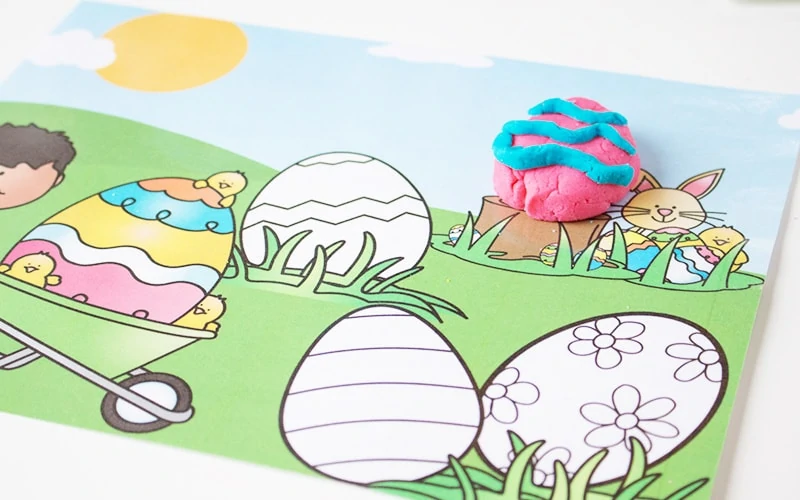 Then, she decided to make it into a Furby… somehow I missed that picture.
No matter how they decorate these Easter playdough mats, I'm sure they will have a blast!
Download your Easter Playdough Mats here: