With so many Easter basket ideas, it's hard to figure out exactly what our kids might enjoy without stuffing a whole bunch of candy in their basket. So, I brought in a secret weapon, my 10-year-old daughter. She scoured Living Well Mom and a few other blogs (under my supervision, of course) to find her favorite non-candy Easter basket fillers.
Putting it all together may have taken a little longer than usual because she'd stop to ask when we were making all of them, but I suppose that confirmed that they were truly kid-approved Easter basket goodies. So, whether you want to make them or buy them, here are my daughter's top Easter basket ideas for kids. Enjoy!
Kid-Approved Candy-Free Easter Basket Ideas
To be completely honest, my daughter was a little disappointed in a candy-less Easter basket idea, BUT her opinion quickly changed after looking at all the options. That's a good sign, right?
If you're looking for some great Easter Basket filler ideas that cover a wide variety of ages and products, you're in luck! I'm breaking it down by section below and am excited to share it with all of you!
Easter Basket Ideas for Boys
If you're looking for Easter Basket Ideas for Boys specifically, you're going to find some great candy-free Easter Basket ideas here!
This bunny snot isn't as gross as it sounds and it's certain to provide hours upon hours of play! It's a simple gift that can also be a great activity, too.
Giving an activity as an Easter basket stuff is always a good idea as well. This Pet Rock is one pet that you won't have to worry about cleaning up after!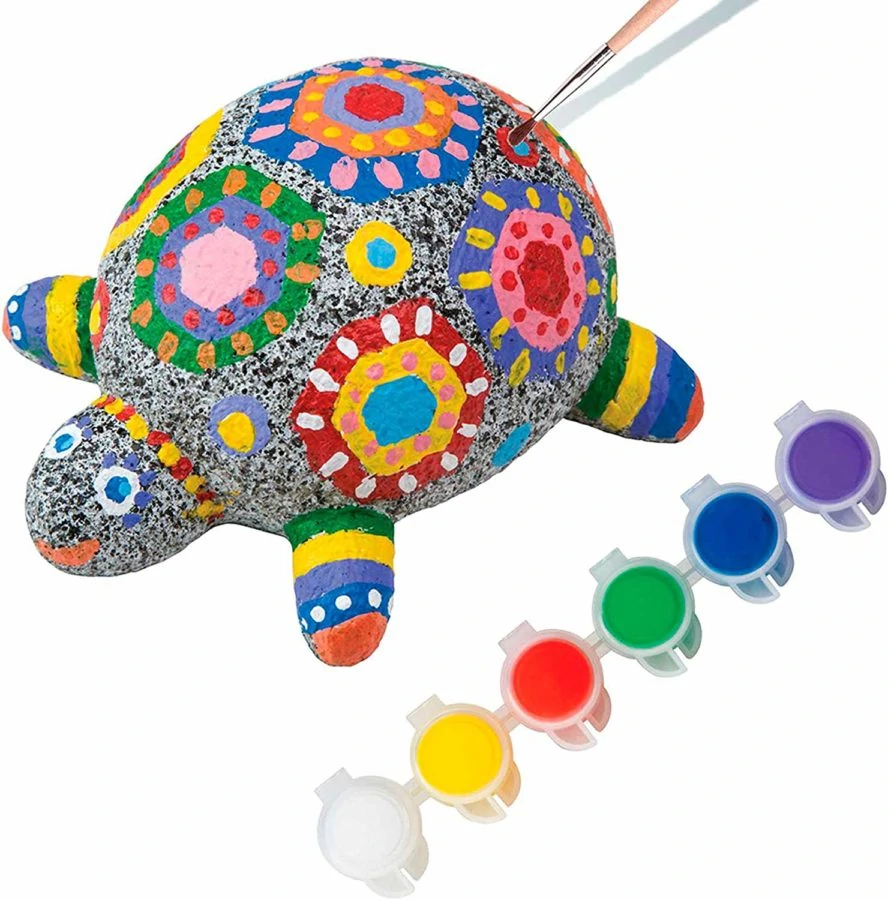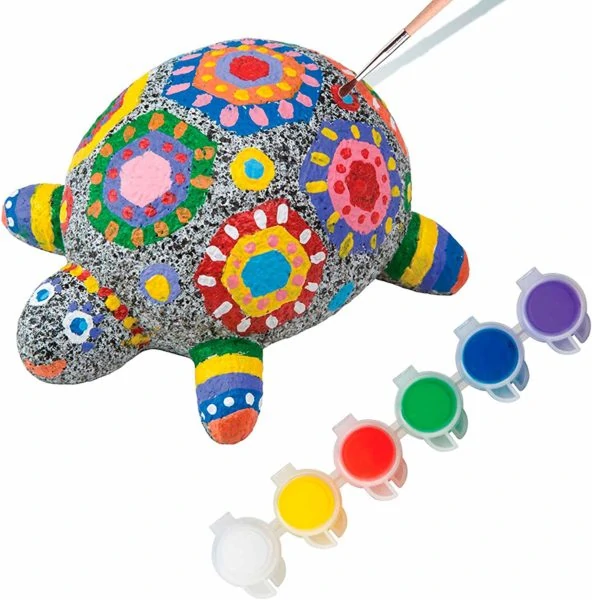 You're going to love giving the gift of these Printable Easter Coupons to your child. (Because that means that you'll get something back as well when they use them!)
Check out this fun LEGO set. Your child is certain to love it and it's a great way to give a gift that will last, too.
With the weather typically being great during Easter, a fun kickball would be an awesome non-candy Easter basket idea!
There are so many great options for boys for Easter! Just think about what they love and start peeking around to see what options there are.
Easter Basket Ideas for Girls
Check out some of these fun Easter Basket Ideas for Girls!
Finger puppets are always a great idea. Not only are they adorable but they promote imagination as well.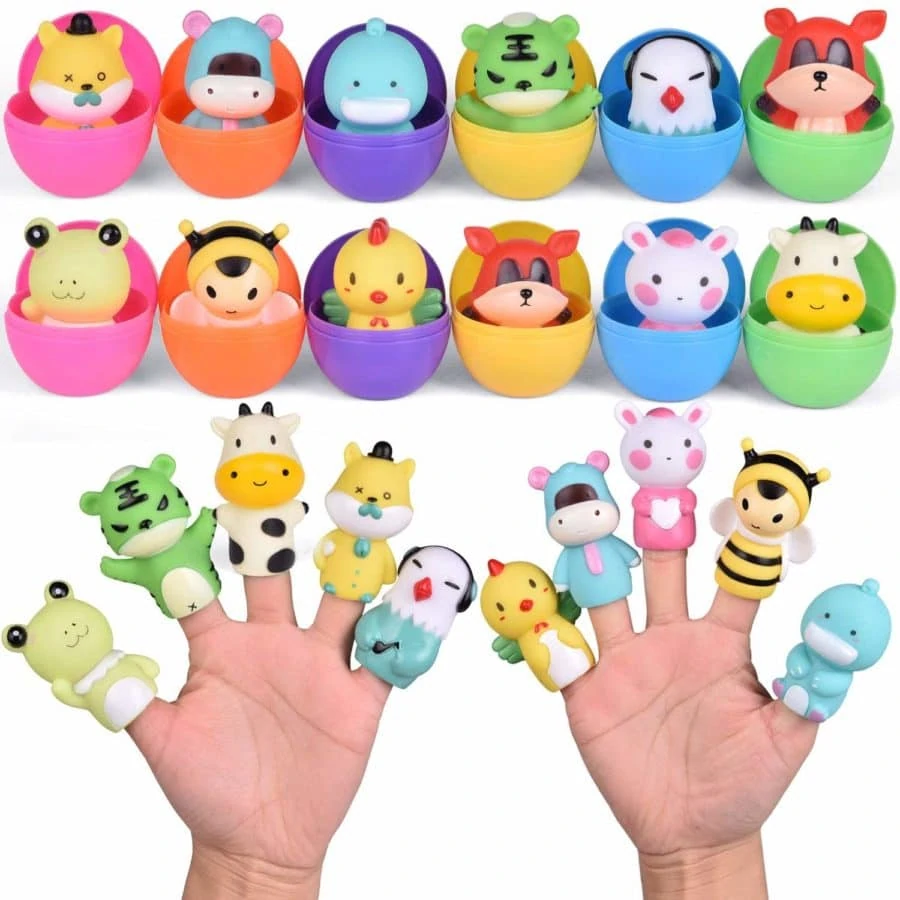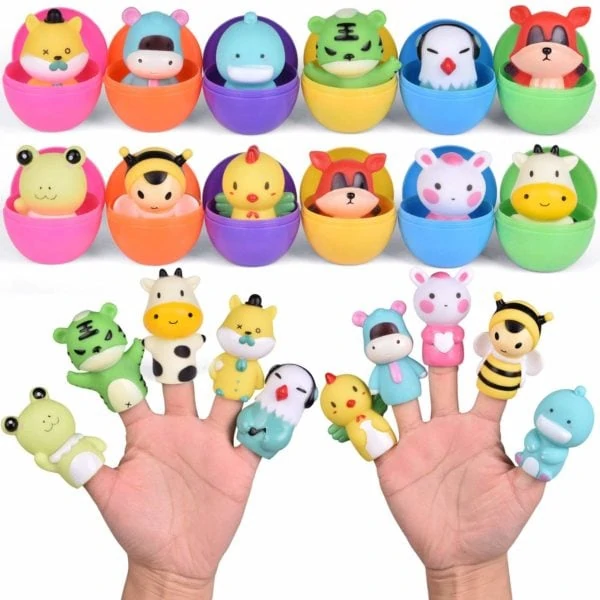 All little girls love unicorns so these Unicorn temporary tattoos are certain to be a hit. They're made to last a few days but not an overly long time.
Is there anything cooler than Rainbow Cloud slime? It's fluffy and fun-colored and stretchy for days. This is one cute Easter basket idea that she's going to love. (plus, you don't have to make it yourself!)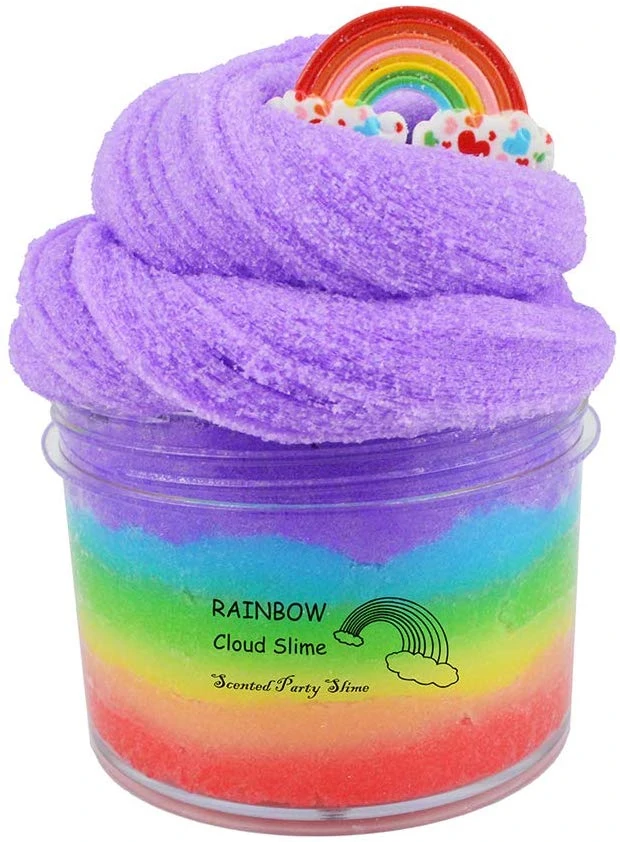 This bunny hat will have them "hopping" with joy. It's a fun look to have and a great way to keep their heads and their hands warm, too!
Adding a Fancy Nancy book to their Easter Basket is a great way to promote reading while also giving them a gift that they're going to read and love over and over again.
Easter Basket Ideas for Teens
Just because your child is entering the teen years doesn't mean that they're too old for Easter! Here are some fun Easter basket stuffers for teenagers as well.
Even though they might deny it, teens love to read. But even more than reading, they love to tell silly and awkward jokes. Giving them this Would You Rather book in their Easter basket is a great way to keep those lines of communication open…and also bring on the laughs.
While this gift is more geared towards the girl teens, they'll love these disguised highlighters. Made to look like lipstick, but hiding inside is fun and bright highlighter colors.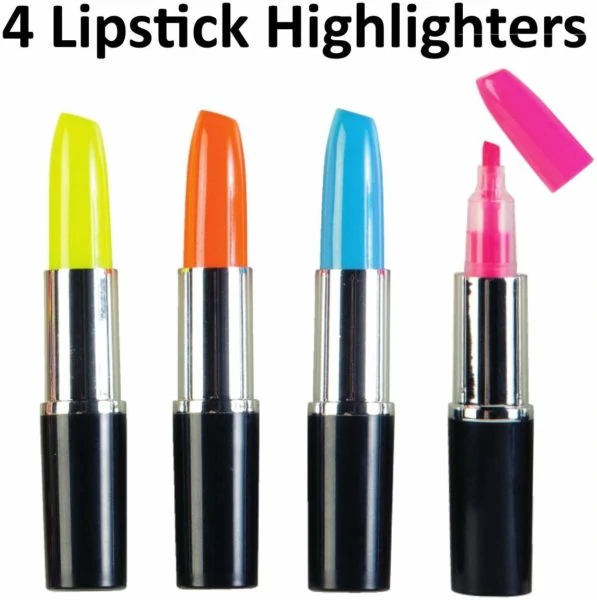 Do you have a teen that never sits still? Try this Infinity Cube Fidget Toy as a great Easter basket filler idea! It's something that they can take with them anywhere and everywhere they go.
Bring out their inner artist with this fill-in super fun comic book. Now they can get those creative thoughts and ideas out on paper to create their very own comic book with ease.
This jigsaw puzzle can be a great way to give them hours of activity while also encouraging the whole family to join in on the fun.
Easter Basket Ideas for Toddlers
It's totally possible to give your toddler a candy-free Easter basket this year! Here are some great ideas that they're certain to love.
Board books are always a great gift for toddlers. The pages aren't bendable and they're made to resist all the toddler hands and play that come along with it.
Having an active toddler means giving them non-edible gifts to get them outdoors. These flying rings are like frisbees but their hollow insides make them a whole lot easier to catch.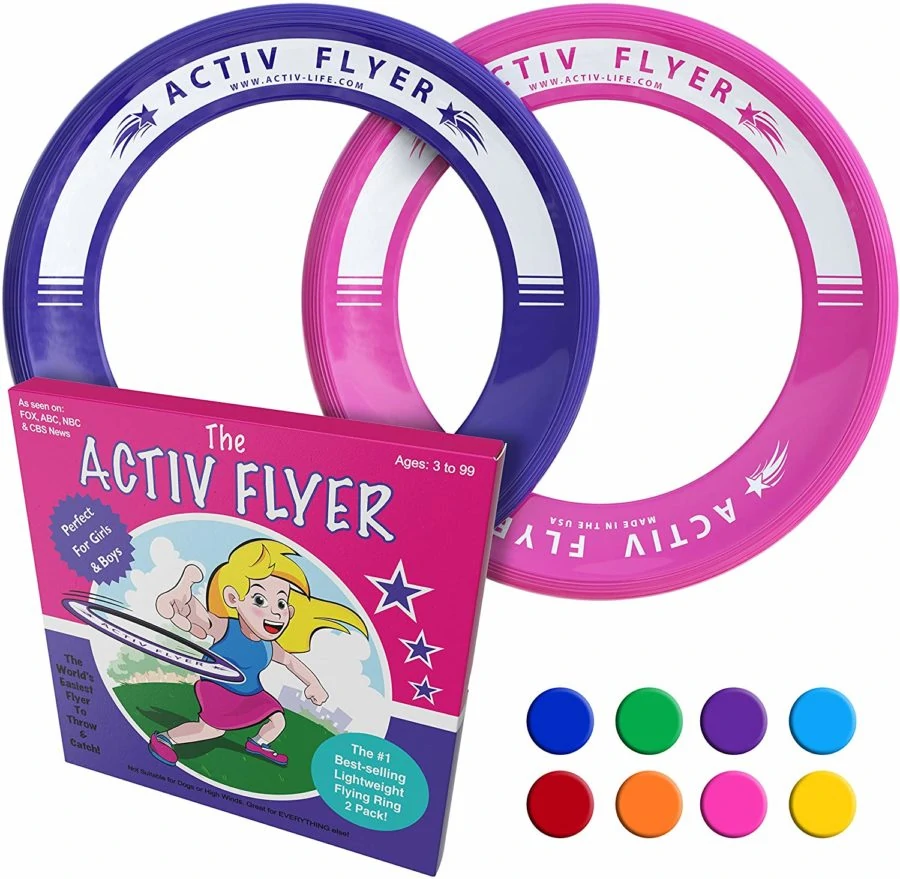 Everyone loves to dress the part and your toddler is certain to love this Hip Hop Bunny Funny t-shirt.
Every toddler loves the idea of watching the wind catch their bubbles and lift them off into thin air. These bubbles are a great way to show them fun and independence.
Gather around the TV and watch a fun Easter movie with The First Easter Rabbit DVD. This is one Easter basket stuffer that they'll be able to enjoy each and every Easter.
Easter Basket Ideas for Babies
Babies aren't too young to join in on the Easter fun! Here are some simple and fun easter basket ideas for kids and babies.
Help your baby remember their first Easter always with this adorable My First Easter book.
Stuffed animals are always fun so this Plush Easter Basket stuffed full of animals is a cute and cuddly Easter basket idea.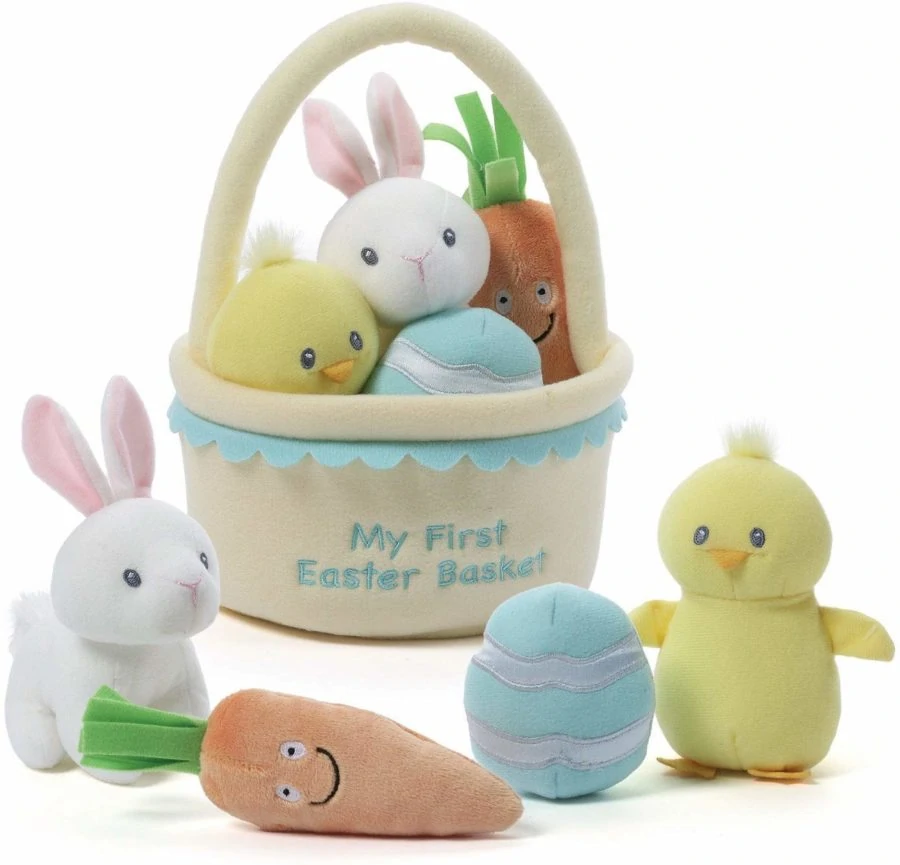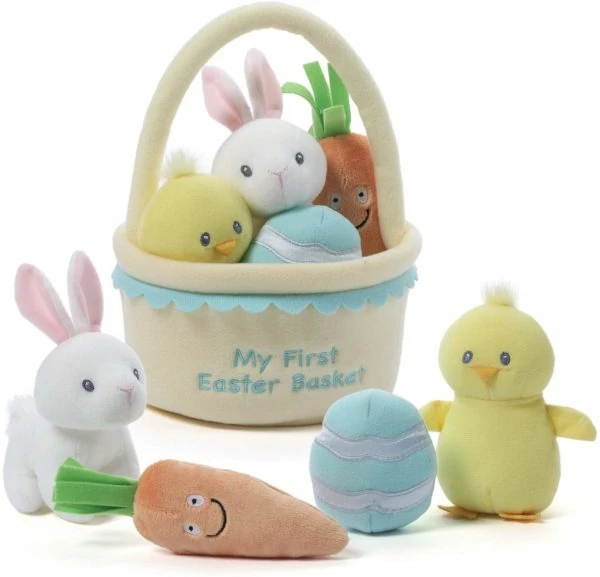 Keep in mind that just because it's Easter doesn't mean that everything in your baby's Easter basket has to actually be Easter-themed. These rattles are a great Easter gift as well.
Give yourself a practical gift as well to help care for your baby with these washable and reusable baby bibs!
Baby socks are a great gift because babies are really too young to have to worry about shoes.
Creative Easter Basket Ideas
Sometimes some of the best Easter basket fillers are ones that you can easily make and create together! Here are some great DIY Easter ideas that are fun and simple to do.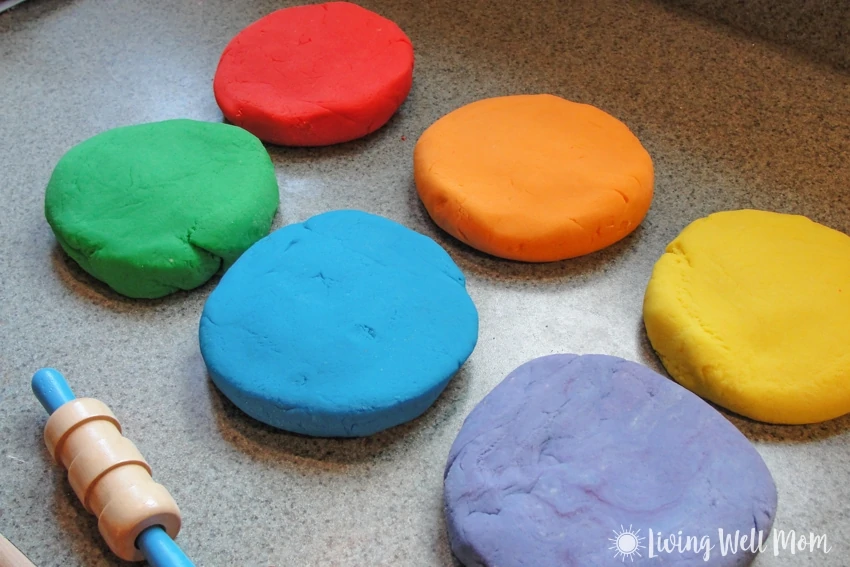 This easy playdough recipe is so easy that it takes less than 10 minutes to make! You can ball them up and store them in plastic eggs before adding them to their baskets.
There's also a gluten-free playdough recipe as well, just in case you need to avoid regular all-purpose flour.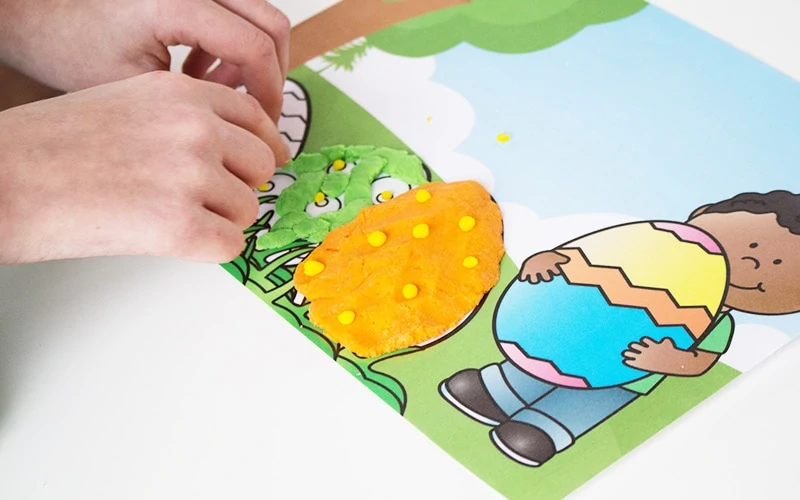 I think what really caught her attention was the fun activities you can print out to make playdough mats. For FREE too! She loved the Easter egg and cupcake printable mats, but there are quite a few you can choose from.
It didn't take very long for her to find the fluffy slime recipe. She read through the whole post just to make sure we had everything we needed to make this.
I thought we were past the slime wave…nope. This glitter glue slime made her top 5 list. I didn't even realize there was a certain way to play with slime. There's an understood set of rules within the slime-loving community that you have to poke and mush it a certain way. Don't believe me? I just heard a 10-minute explanation, I'll spare you.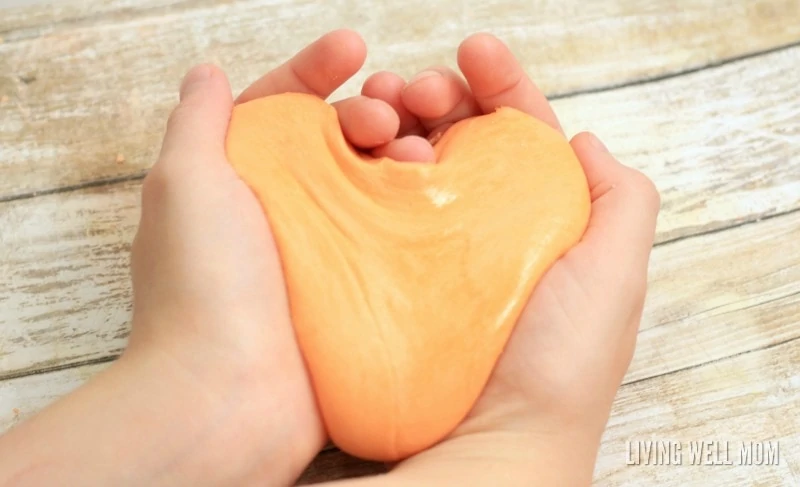 Want to go with a little less goo? Homemade Silly putty might be a better option. Actually, I remember getting this in a plastic egg when I was a kiddo myself.
I'm sure I'm not the only one starting to see a trend in her favorites, but I'm looking at her list and there's some variety coming up, I promise.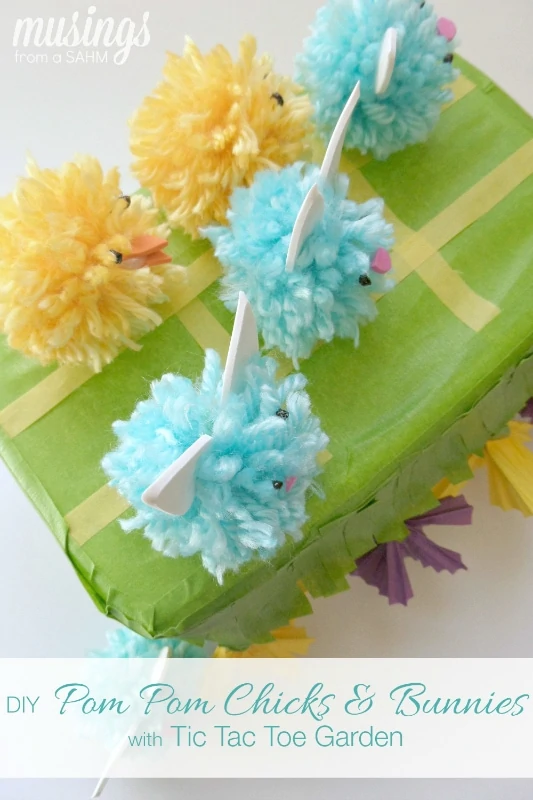 She loved this DIY Pom Pom Chicks and Bunnies Tic-Tac-Toe idea. My husband and daughter are very competitive, so naturally, this would be one more thing they'd have fun competing at. Personally, I think it's cute how the Easter basket can then be turned into the game itself.
This easy DIY sensory bottle can easily be turned into an Easter-version.
Dollar Tree/ Super Cheap Easter Basket Fillers
Finding affordable Easter basket items isn't all that hard. Here are some cheap Easter basket fillers that won't break the bank!
This is a great coloring book for girls! Each page offers the chance to color something unique and fun.
Don't forget about this fun water activity book. All that's needed is a little bit of water for a lot of fun!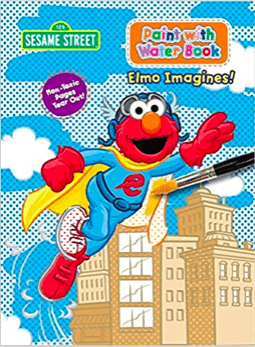 Who says you can't sneak in a little learning as well? This fun workbook is a great way to promote a bit of educational value, too.
Everyone loves to make their own stickers and this book will let them do just that.
Sidewalk chalk is always a hit but when you add in glitter? It's awesome! Or make your own with this fun homemade sidewalk chart tutorial.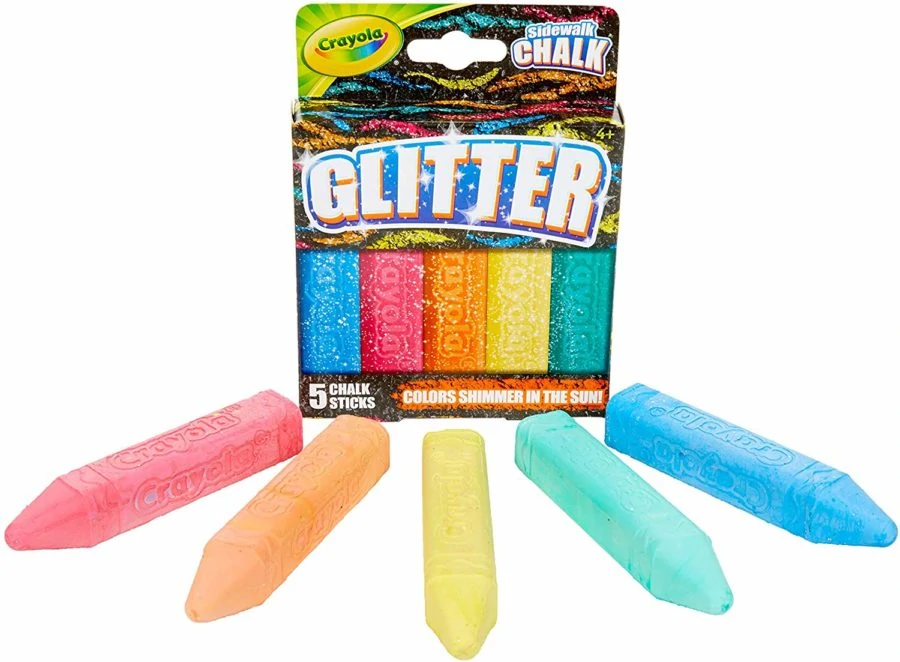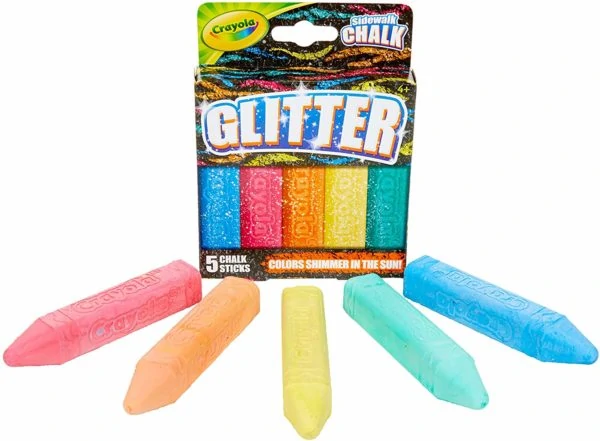 FREE Printable Activities for Easter Baskets
We were able to find some fun printable Easter-themed activities that you could roll up and tie with a pastel-colored yarn, ribbon, or even use pretty washi tape. Each one would be its own little surprise.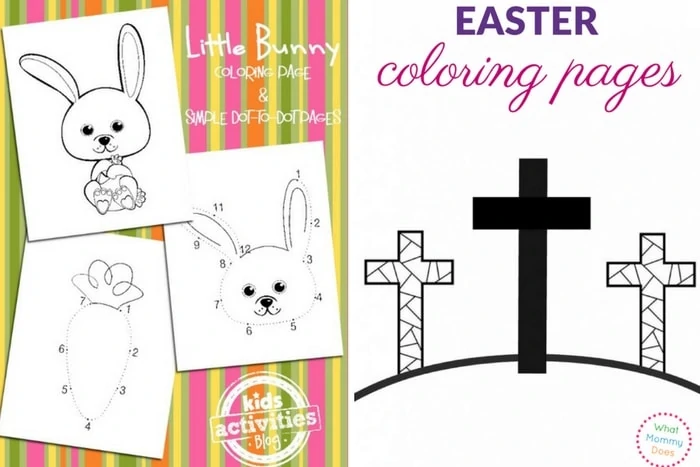 Coloring & Activity Pages:
Budget-Friendly Easter Basket Stuffers You Can Buy Right Now
Blind bags are perfect for Easter basket goodies. They're small and fairly inexpensive. Last year, Mr. Bunny added a few Thomas and Friends and Littlest Pet Shop blind bags to our kiddos' basket and they loved them. Surprisingly enough, they still have them all in one piece too.
Mad Libs…do I really need to say more? These are CLASSIC! Our whole family loves these. If you hear a family of four in a restaurant laughing really loud, that may be us. We tend to bust these out when we have to wait for our food. It's a great distraction.
Mini building kits like this Easter-themed Lego set would do really well. Of course, you wouldn't want the wee little ones to get a hold of these.
You can never go wrong with bubbles. Just a plain bottle of bubbles makes for so much entertainment!
What about the baby? This Infantino carrot teether is too cute. We had to find something appropriate for a baby. That along with this Baby Touch and Feel Bunny Book. All together now, awwww!
I have to admit though working on this list with my daughter got us talking about all sorts of stuff.
"What was Easter like when you were growing up?"
"Did you like Easter egg hunts, Mom?"
"What was your favorite memory as a kid? You were a serious kid, huh?" OUCH!
It was so much fun just to take a moment with her, even though we were technically working. We hope you found a few Easter basket filler ideas you love too!