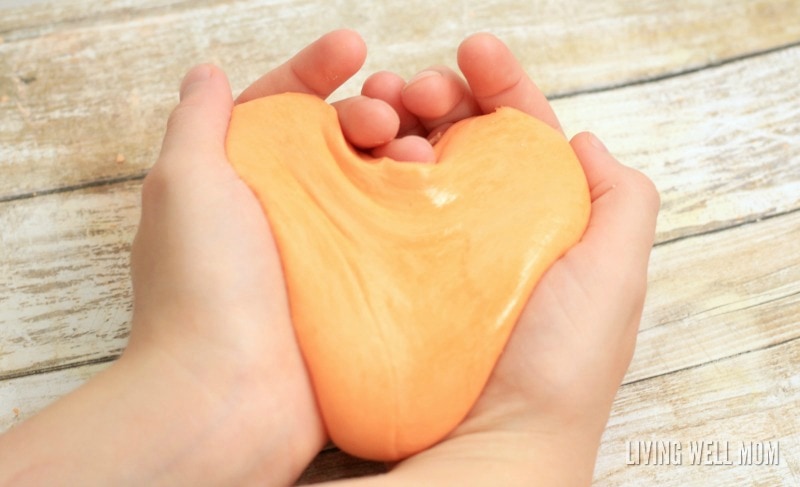 There is something satisfying about playing with silly putty. When I was young, I remember spending hours molding, squishing, and stretching the little balls of silly putty. WheneverI had a spare dollar, I always spent it on new silly putty.
My kids share a similar obsession with silly putty and slime so it's only natural that we make our own DIY silly putty. I've stumbled across dozens of silly putty and slime recipes and we've been slowly making them all.
The beauty of making your own DIY silly putty is you can customize it however you like. You can make it stretchy, firm, runny, or sticky! Best of all, silly putty is super easy to make and much cheaper than buying it premade from the store!
This DIY silly putty is even easier than most, as it only has two ingredients (three if you want to color your silly putty). Within about 30 seconds, you will have satisfying silly putty that will keep your kids entertained for the entire afternoon.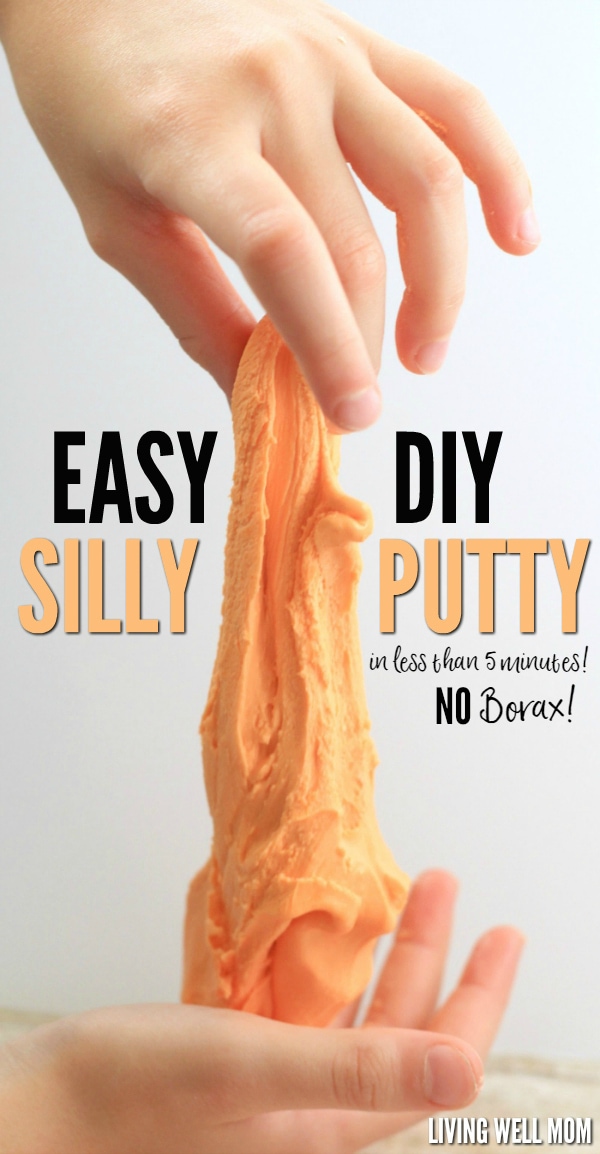 What you'll need to make DIY Silly Putty:
You can use dish soap from your kitchen or bathroom. We used bathroom soap. We also used food coloring, and had no issues with dye sticking to our hands when the project was over.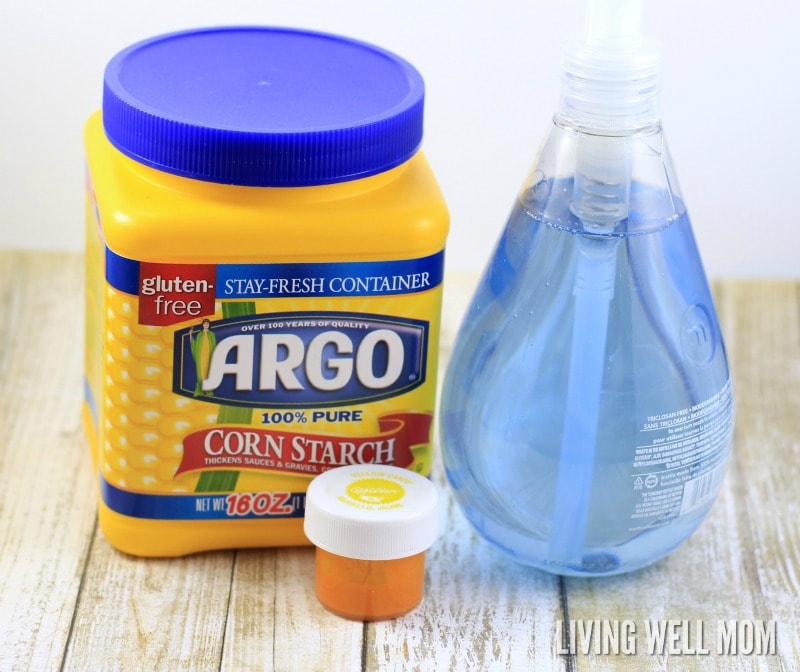 Dump your cornstarch and soap into your bowl along with your food coloring. You only need a little bit of color to dye your DIY silly putty. The more coloring you add, the deeper your color will be.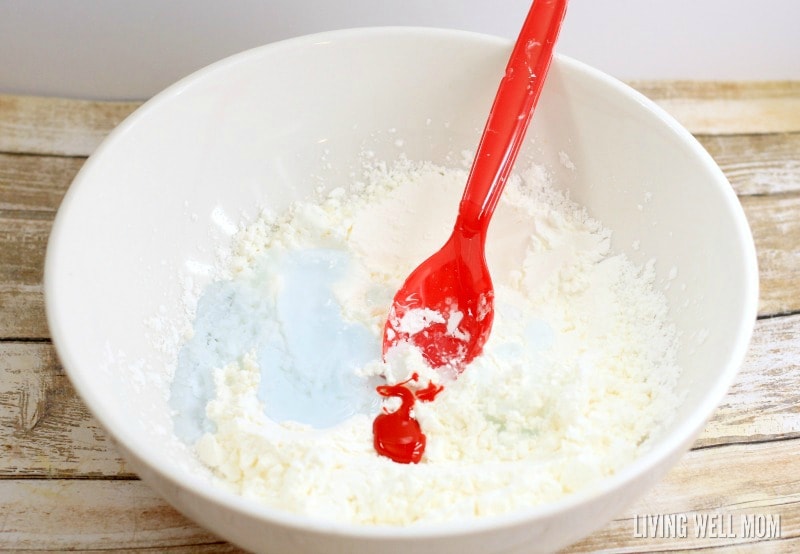 Mix the ingredients together with the spoon until it is too hard to mix, then use your fingers. We found that we could mix using a spoon until our mixture turned into crumbles, and after that we had to mix using our hands.
You may need to adjust the amount of soap used depending on the humidity of your room. It was dry in our house, so we almost had to double the amount of soap used.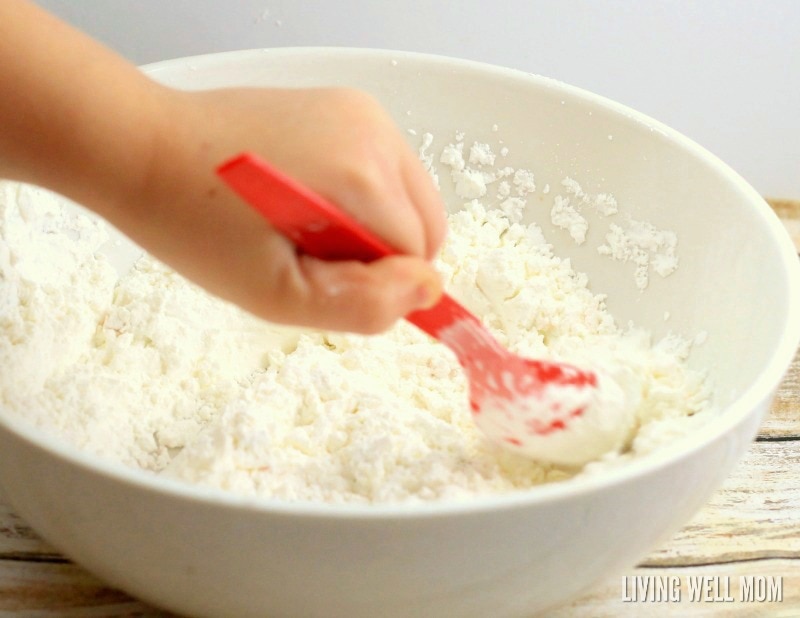 When your silly putty is moldable and still a bit slimy, but no longer sticks to your fingers, it is ready to go!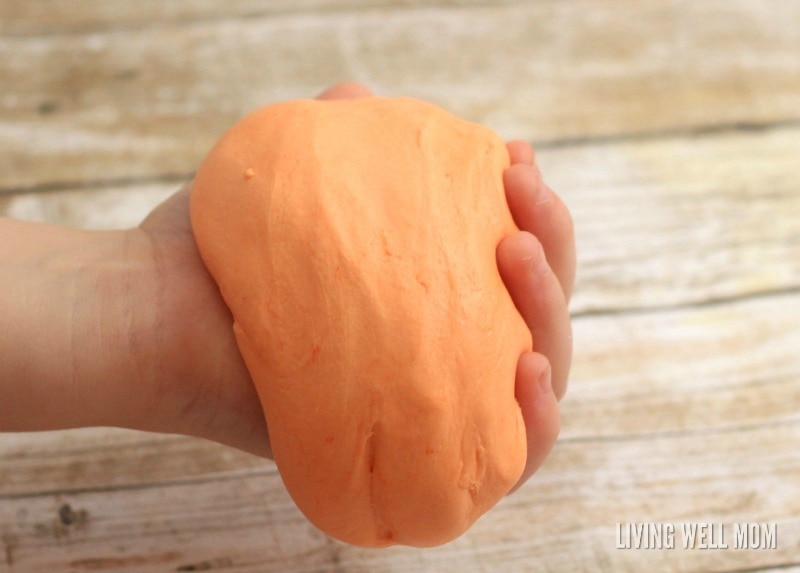 The girls were really excited about playing with this DIY silly putty. They fought over who got to play with it first. Eventually, I broke the silly putty into two pieces and let each of them have one.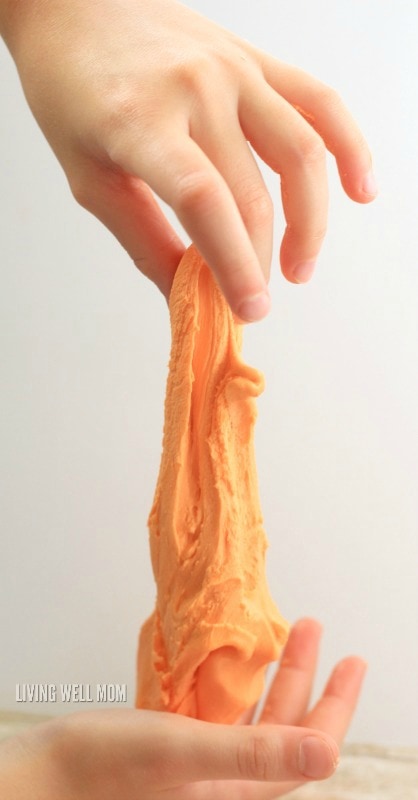 The girls were fascinated by how the silly putty kept its shape like play dough, but only for a little while. Within a few seconds, the silly putty would lose its shape and become one single blob. Our silly putty did start to dry out quickly. As it dried, it would become flaky. Adding another pump of soap to the putty moistened it up again and made it playable. You can keep adding soap until you are done playing for the day!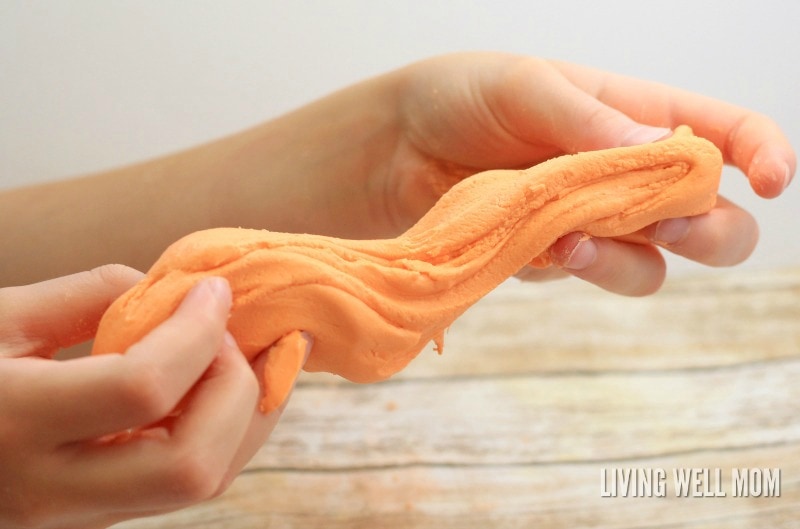 This DIY silly putty project is simple enough for older kids to make and quick enough to please little kids, too! It truly is an all-ages project. Plus it makes a great birthday party activity or party favor!