Looking for a special way to add meaning to this holiday season? These nativity craft ideas for kids will help children refocus and remember the true reason for celebrating Christmas while having a blast!
Christmas has many meanings to different people, but our family celebrates Jesus's birthday. Yes, we do Santa and the Elf on the Shelf (see 50+ mom-approved elf on the shelf ideas here for visual proof!). And of course, we do gifts and many other traditions.
But our main focus is that Christmas is when Jesus came to earth many, many years ago.
It's easy to forget about the Reason for the season in the hustle and bustle of the holiday, so I like to look for little things to remind us. Kids (and let's be honest, adults too) can very easily get caught up in the "what-will-Santa-bring-me" excitement.
This month, my kids and I are doing some awesome Christmas crafts together. And these aren't your average Santa-and-the-reindeer crafts. These are nativity crafts for kids that are meant to show children at their own level what Christmas is all about.
We found so many great nativity crafts we can't do them all, so we just had to share them with you! Here are 25 Nativity crafts that kids will love. With simple no-mess coloring pages, free printable nativities, toilet paper roll Three Kings, and my personal favorite – a miniature nativity scene, there's something for just about every age range here.
1. Free Nativity Play Dough Printable
Kids absolutely love anything that has to do with playdough, and this nativity playdough printable is no exception!
To extend this activity and add even more hours of play, I highly recommend this Christmas playdough mat set. I have used it for years with my own kids, and it's a hit every single time!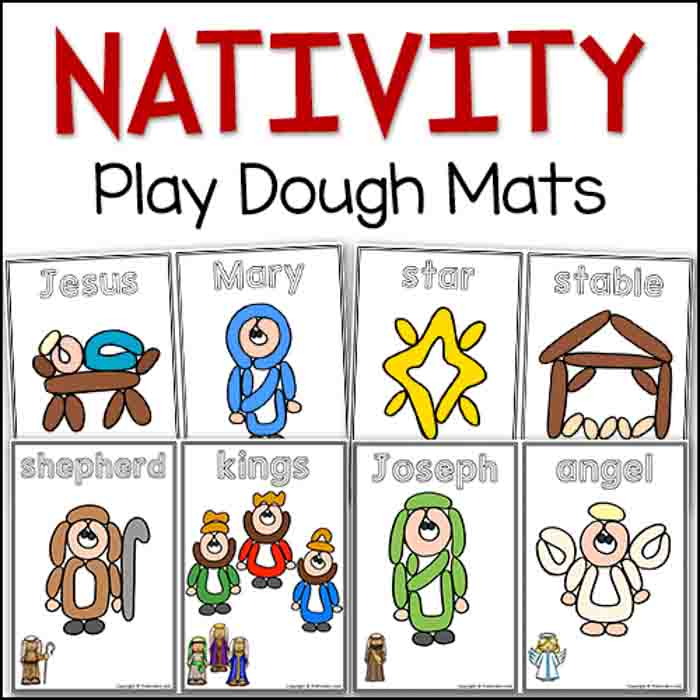 Don't have playdough on hand? No problem! Whip up a batch of easy homemade playdough. This is one of my all-time most popular posts for a good reason…this playdough is AWESOME and lasts for months!
2. Nativity Coloring Page Printables
Coloring pages are always a hit with kids, and these nativity coloring page printables are perfect for reminding children of the true meaning of Christmas. Plus, they're great for keeping little ones busy (and quiet!) during holiday gatherings or church services.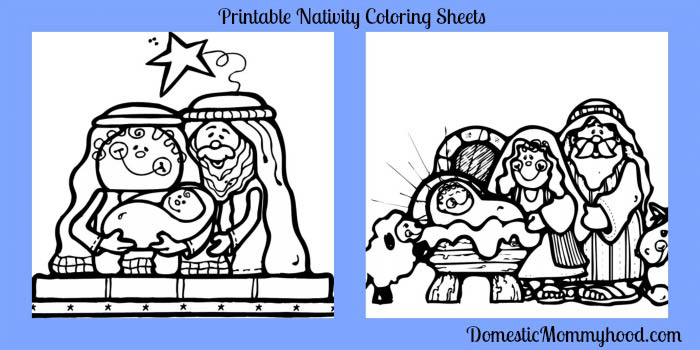 3. Baby Jesus Printable Nativity Set
This adorable printable nativity set is perfect for little hands to play with and act out the Christmas story. Print out and then color the images, then glue each to a popsicle stick for easy use.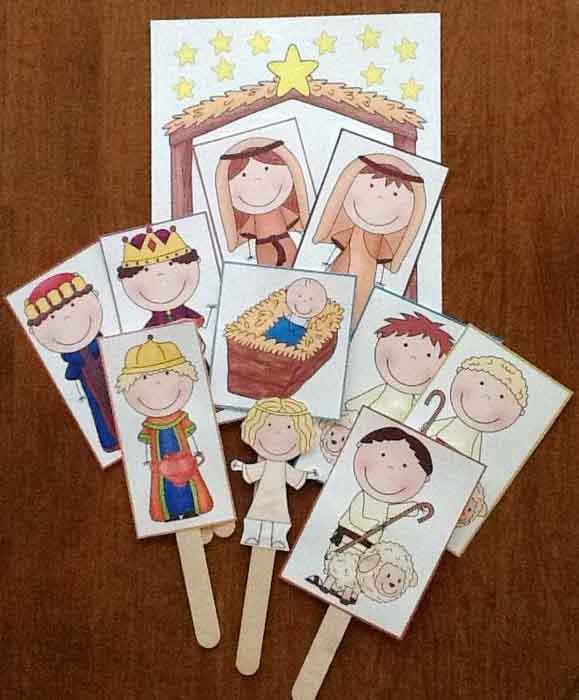 4. Nativity Scene Cardboard Ornament Craft Kit
This cardboard nativity scene ornament craft kit is a fun and easy way for kids to create their own decorations for the tree or to give as gifts. The set includes precut cardboard pieces that serve as the nativity background and string for hanging.
The animals and attendants at the birth are stickers, so this is one of the nativity crafts for kids that even very young children can easily enjoy.
5. Stained Glass Nativity Craft with Tissue Paper
This stained glass nativity craft is perfect for older kids who want a more challenging and artistic activity. Using tissue paper, they will create a beautiful stained glass effect of the nativity scene.
This beautiful artwork can be hung in a window to catch the light, adding a special touch to your holiday decor.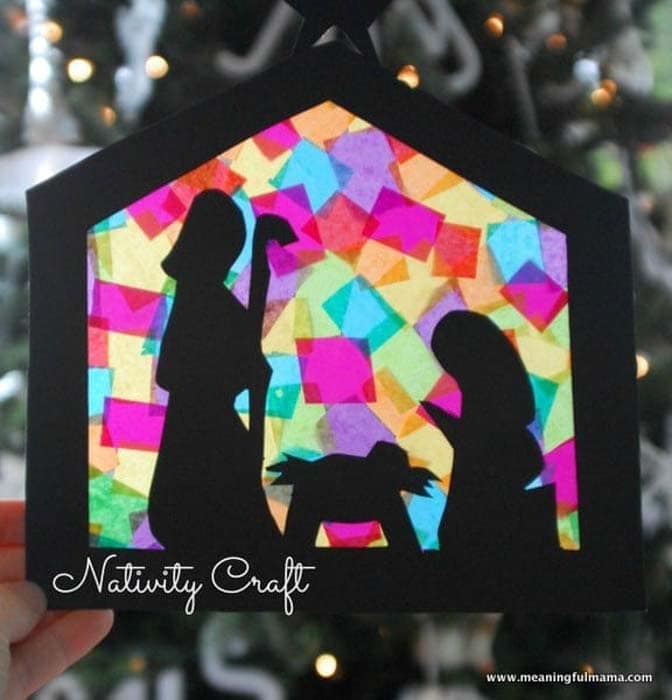 6. Wooden People Painted Nativity Craft
For a more hands-on craft experience, this wooden people painted nativity craft is perfect. Using wooden peg dolls, kids can create their own characters from the Christmas story and paint them however they wish.
This activity not only promotes creativity but also helps children focus on the individual people and their role in the nativity story. Plus, it's so fun to see their creativity unleashed with all the fun colors and facial expressions they choose.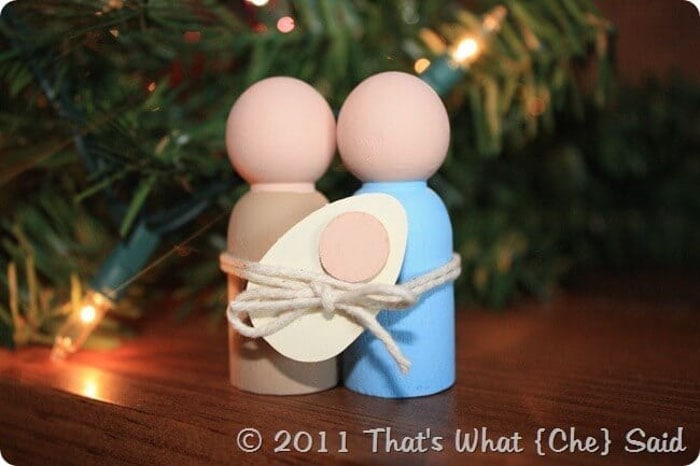 7. Paper Bag Manger Craft
This paper bag manger craft is a great way to reuse paper bags and create a tangible reminder of the Christmas story. Kids can color or paint the paper bag and then cut out and glue on the printable baby Jesus before laying him on a bed of cotton balls (but you could also do hay if you want a more authentic look!).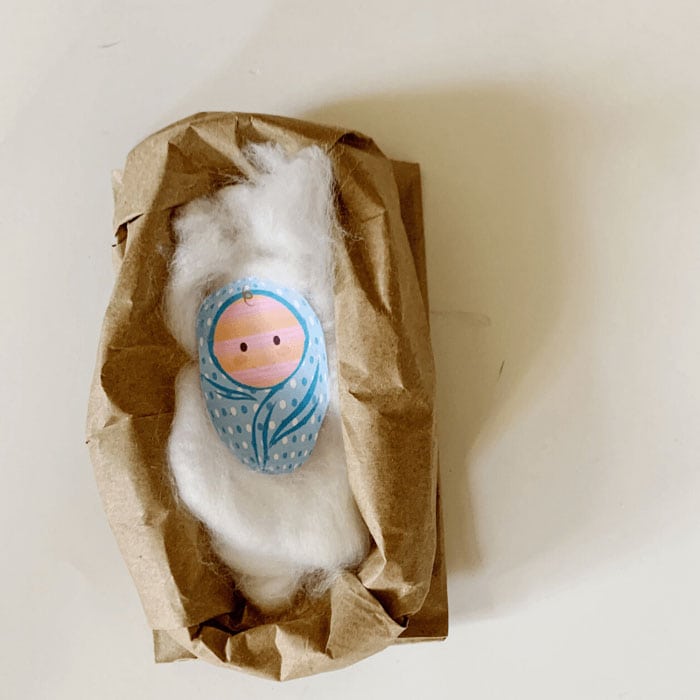 8. Lit Shadowbox Nativity Scene
This lit shadowbox nativity scene is a beautiful and unique way to represent the Christmas story. Kids can help with cutting out and assembling the pieces and then watch as the shadowbox comes to life when lit with a (flameless) tea light.
9. Three Kings Craft
This three kings craft is perfect for kids to get involved in the story of the wise men bringing gifts to baby Jesus. Using upcycled toilet paper rolls, paper, paint, and decorations, they can create their very own kings to play with and add to your nativity collection.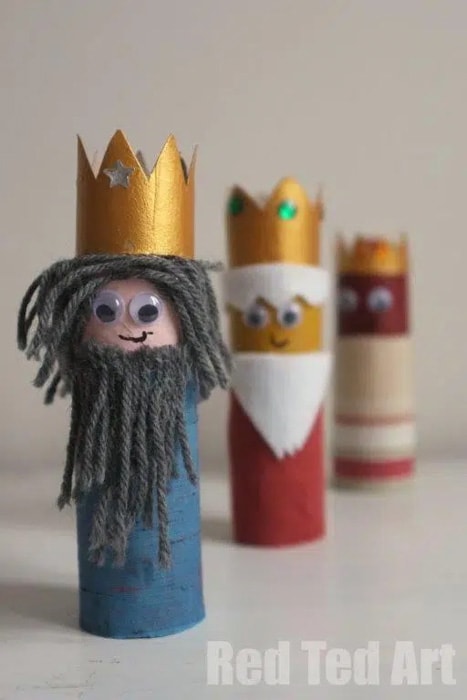 10. Wooden 3-D Nativity Set with Watercolor Pens
This wooden 3-D nativity set is a beautiful and unique way for kids to create their very own nativity scene. Using precut wooden, watercolor pens, and some creativity, they can make each character come to life.
We've used this both as a decor piece and a set to play with, so the cost was well worth it in my book!
11. Popsicle Stick Nativity Scenes
These popsicle stick nativity scenes also double as cute handmade ornaments for your Christmas tree!
Using popsicle sticks, paint or markers, and some basic art supplies like cotton balls and glue, kids can create their own unique versions of the nativity scene.
If you prefer to have all the materials sent to you, you can also purchase a popsicle stick nativity kit.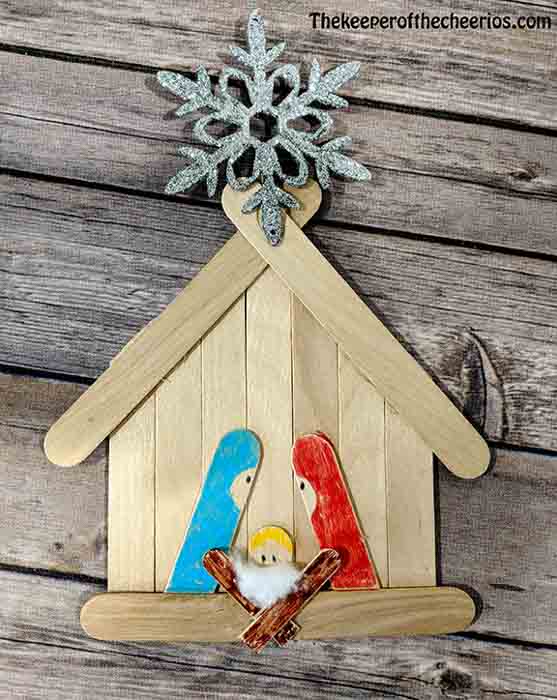 12. Nativity Coloring Pages
If you have a young child who is working on their letters, this downloadable nativity coloring book is a great way to practice while also reinforcing the story of Jesus' birth.
Simply download, print, and let your kids go to town!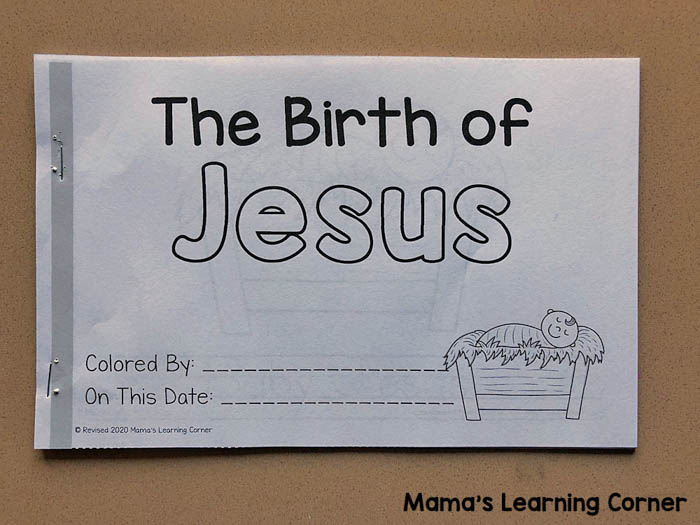 13. Manger Handprint Craft
This manger handprint craft is perfect for little hands to create a unique and personal reminder of the Christmas story. Plus, you'll get to have a super cute keepsake of how tiny their hands are!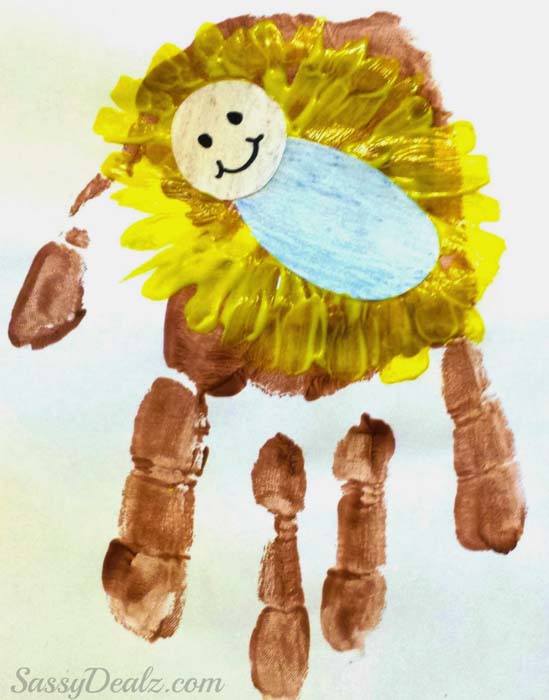 14. Nativity Yarn Embroidery Craft
For kids who enjoy sewing or embroidery, this nativity yarn embroidery craft is a fun and creative project. Using a premade wooden template, yarn, and some basic stitching techniques, they can create beautiful decor for the holiday season.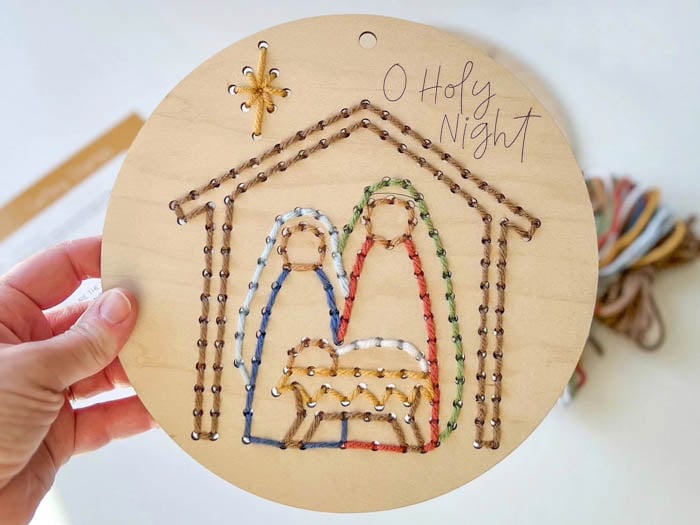 And, if you do have a kiddo interested in sewing, I also highly recommend making these simple felt ornament trees. They are the perfect beginner's sewing project!
15. Clothespin Manger Scene Craft
Using clothespins, paint, and basic craft supplies, kids can create their own clothespin manger scene to play with or display. This craft is great for improving fine motor skills and creativity.
Plus, not only will they have so much fun making this nativity craft, but they will play with it for hours. Mom win!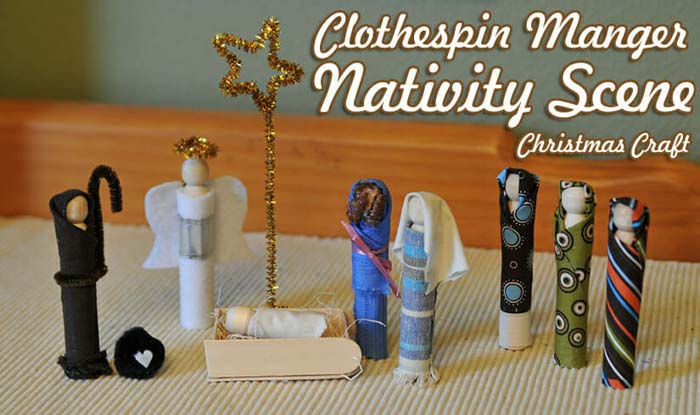 16. Paper Doll Nativity Craft
This paper doll nativity craft is a fun and unique way for kids to create their own version of the Christmas story. Simply print out the templates, cut out the figures, and play!
I also love the idea of adding magnets to the back of these and taking them along on a cookie sheet for holiday travel too.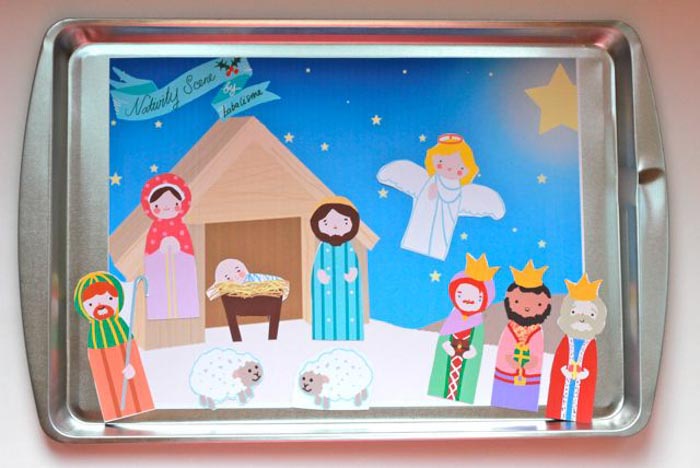 Want even more fun ways to keep your kids busy in the car? You'll love this printable road trip games bundle!
17. Nativity Scene Stickers and Cardboard Sheet Craft
This nativity scene sticker craft comes with 6 different nativity backgrounds and plenty of stickers so everyone can create a couple! This is a super low commitment, low mess craft which I love.
When you are done decorating you can use them as ornaments or string them up on a garland to show off their hard work.
18. DIY Paint by Number Scene
For older kids or those who enjoy painting and creating art, this DIY paint-by-number scene is a great way to relax and create something beautiful.
This one does involve a bit of prep work on your part—and you'll need to be able to freehand a design or have access to a projector to trace one, but I love the end result!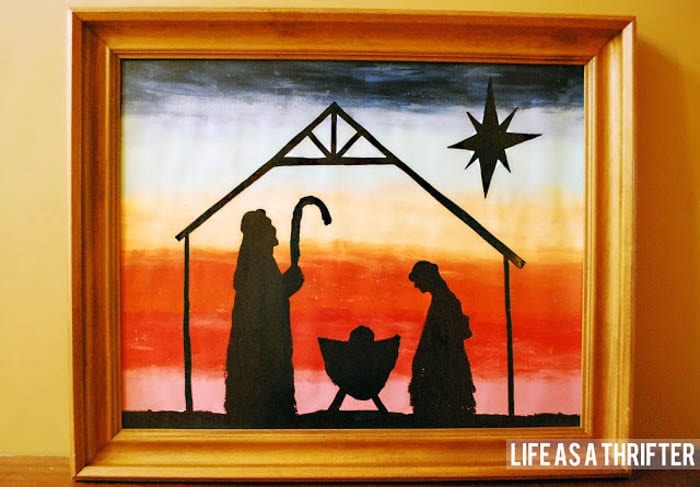 19. Nativity Suncatcher with Glitter
This nativity suncatcher craft is perfect for kids to make and hang in a window. Using clear plastic contact paper, and construction paper, this nativity craft is also a fantastic way for kids to learn their shapes!
Fair warning: this project does involve glitter, but the end result makes this nativity craft totally worth it!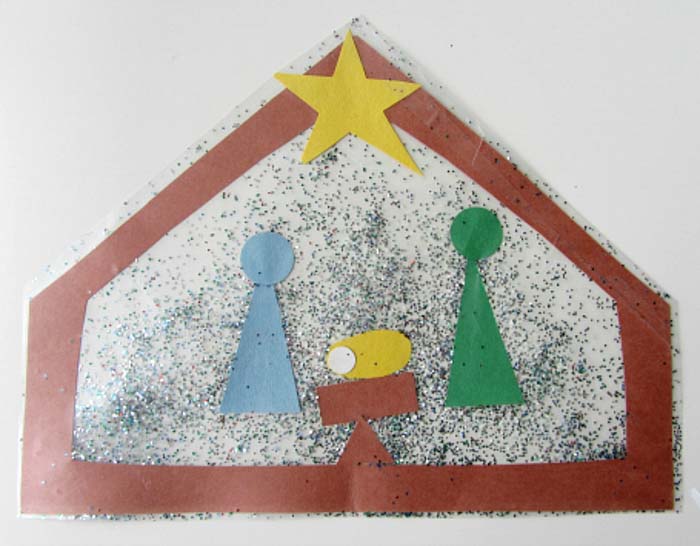 20. Window Cling Stickers
I LOVE this idea! Looking for a unique and whimsical way to display the story of Jesus' birth? Use these silhouette stickers on mason jars or cups, and add some fairy lights inside—it looks so beautiful and cozy glowing at night!
These stickers also work as window clings, so your little ones can have fun decorating windows (or mirrors) too!
21. Nativity Lanterns
These nativity lanterns make a beautiful and cozy addition to any Christmas decor. Using jars, tracing paper, markers, and LED tea lights, kids can help create these luminaries that bring the nativity story to life.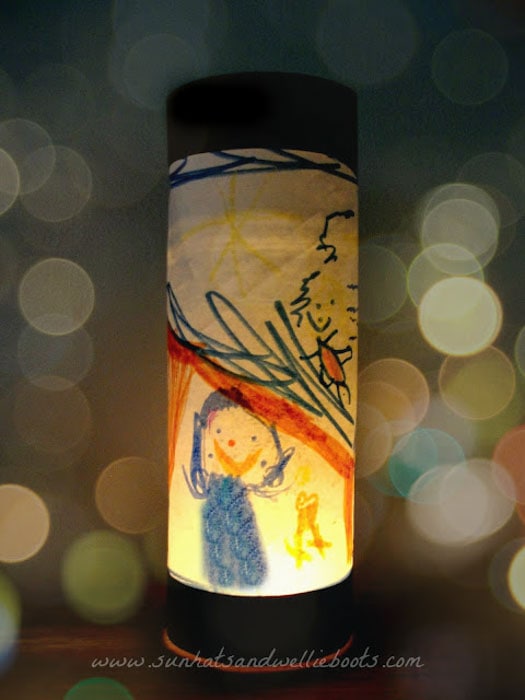 22. Felt Board Nativity Scene
This felt board nativity scene is perfect for kids to play and create with. There are also 25 pieces included, so it can double as an advent calendar, too—just add a piece daily to the scene!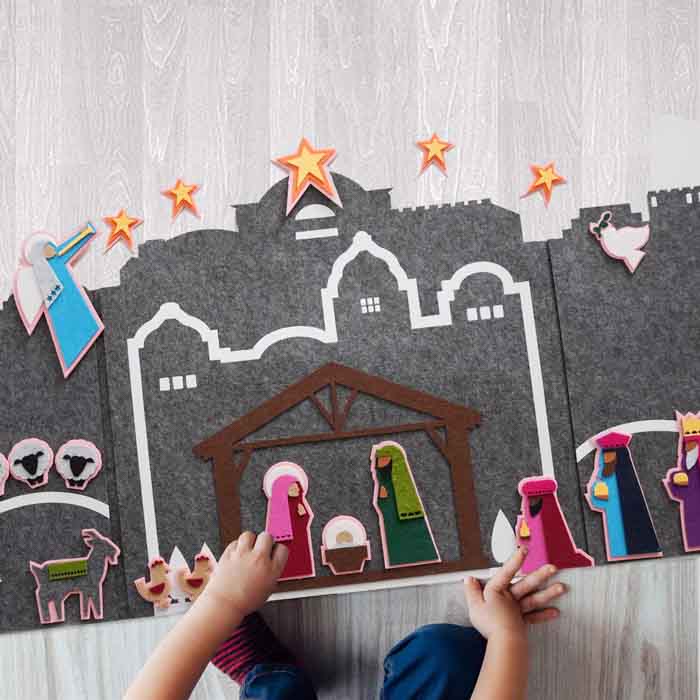 Want even more advent ideas? Check out this post with 25 different DIY advent calendars!
23. LEGO Nativity Set
Kids who love LEGO will have a blast creating their very own LEGO nativity set. With easy-to-follow instructions, they can build baby Jesus' manger and some extra characters for hours of imaginative play.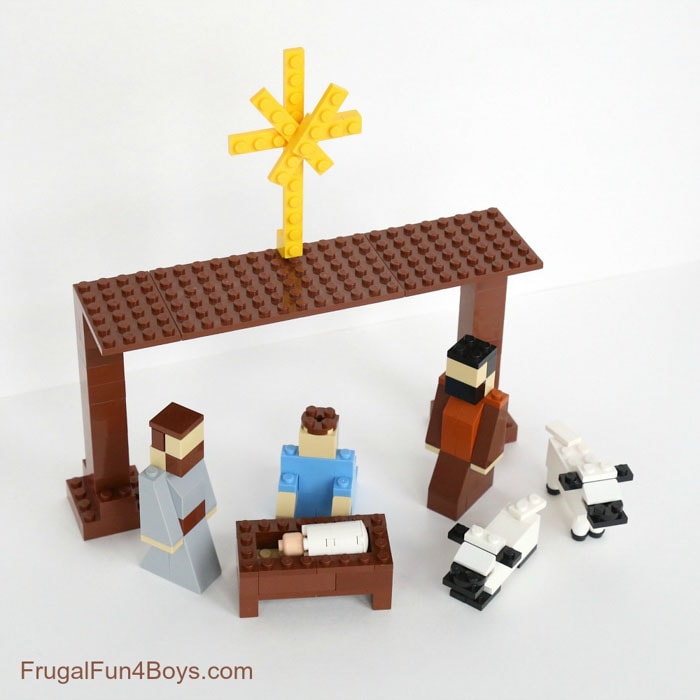 24. DIY Felt Nativity Garland
This DIY felt nativity garland is a great way to get the whole family involved in creating holiday decor. Use the included materials like felt, thread, and accessories, and create this beautiful banner to hang on your mantle or wall.
This was a really fun activity to do as a family, and it's still one of our favorite decor pieces each year!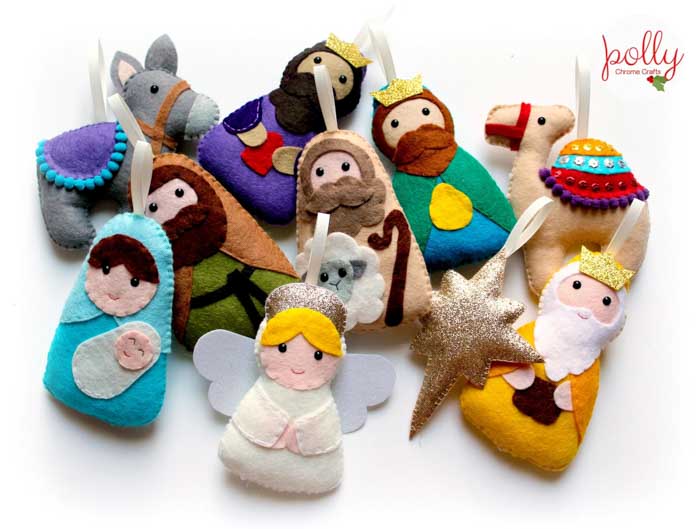 25. Paper Cone Nativity Scene
This paper cone nativity scene is a creative and fun way for kids to make their own three-dimensional figures. Simply download and print the images, and let your kids color. Then, add them to paper cones to create unique and colorful characters to display and play with!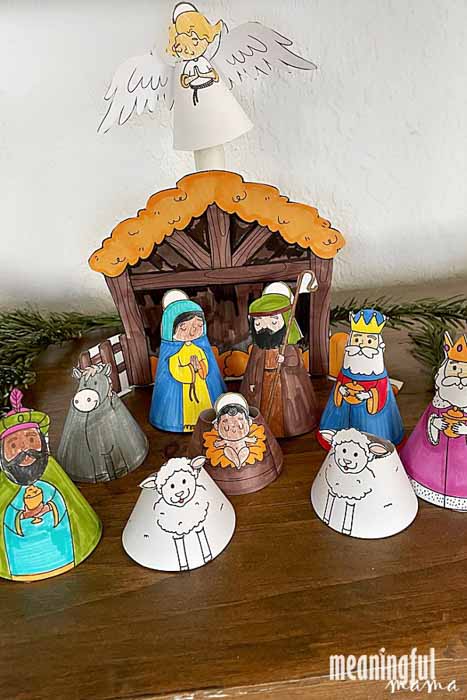 26. Wooden Nativity Ornaments
Grab this wooden ornament kit and some paint, and kids can create their own ornaments to hang on the tree or give as gifts. These nativity crafts also make great gift toppers for family members too!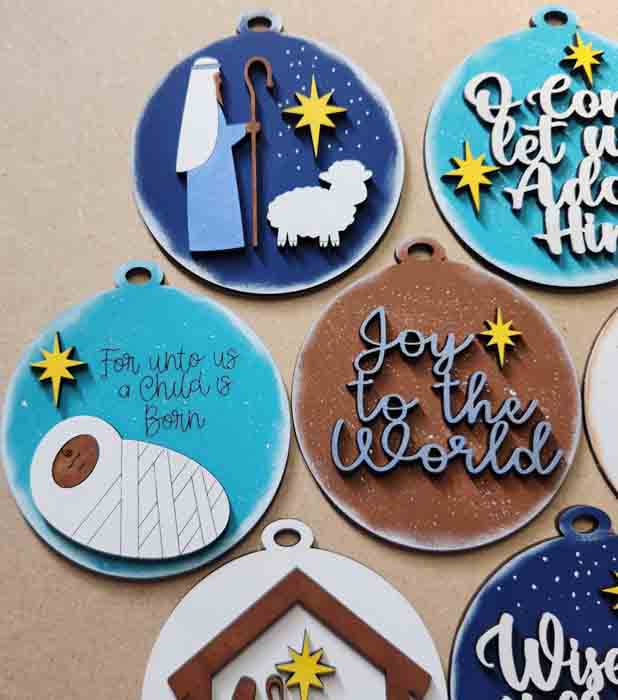 Conclusion
These are just a few of the many nativity craft ideas for kids to enjoy during the Christmas season. Not only do these activities provide entertainment and creative outlets, but they also help reinforce the true meaning of Christmas and teach important lessons about faith and love.
So gather some supplies, gather your little ones, and have fun creating memories together while celebrating the birth of Jesus!
More Fun Christmas Crafts for Kids