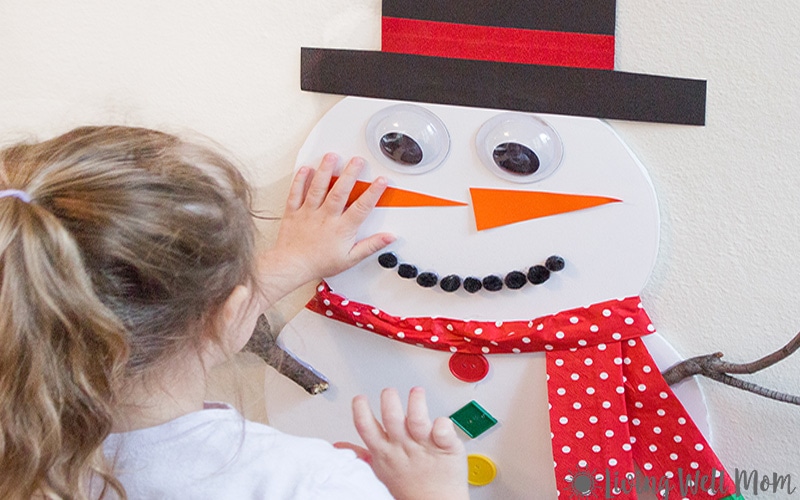 Pin the nose on the snowman is the perfect activity to keep the boredom away on a snow day, for a winter birthday party or even just for fun. We went the "just for fun" route and my preschooler was over the moon delighted with him! She loved the snowman even more than she loved the turkey activity we did last month. This snowman activity is easy to put together and you can leave him on the wall as long as you want for fun all winter long.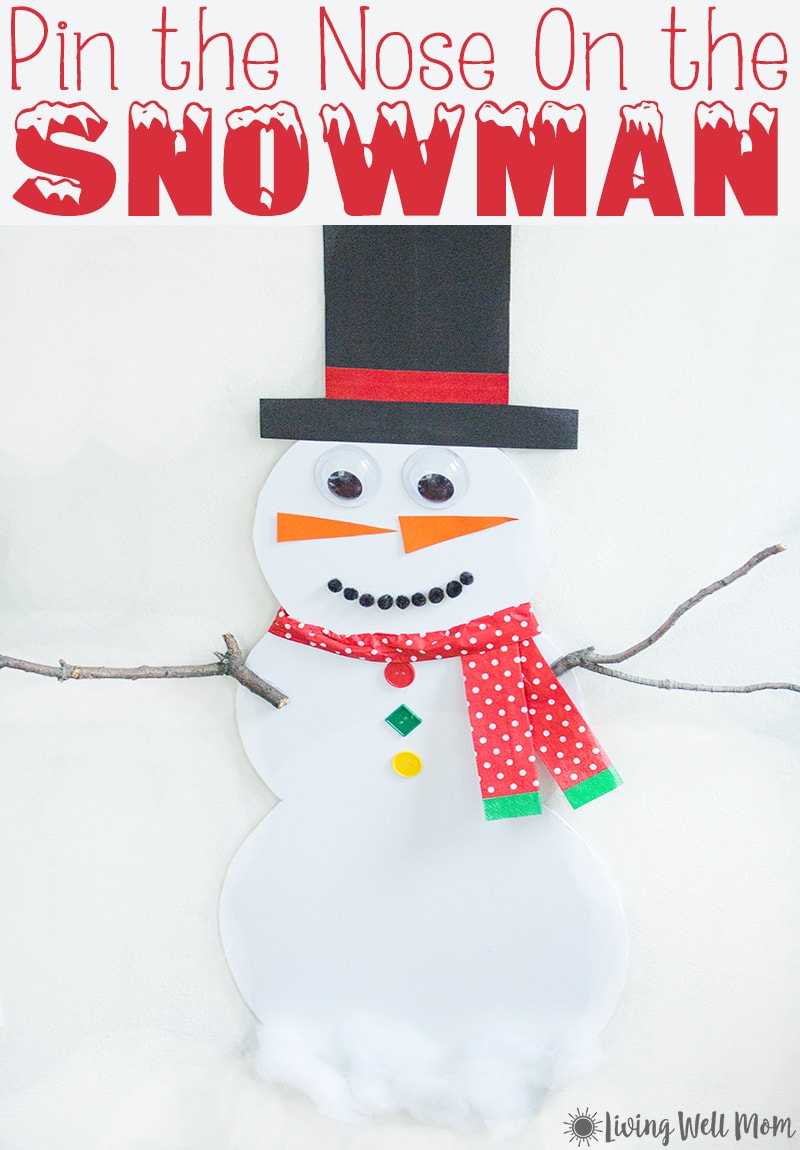 Materials needed for this Pin the Nose on the Snowman Activity:
It seems like a lot, but they are all common craft supplies which I already had on hand. I use foam board for taking pictures and my precious four-year-old decided to use it for drawing practice, so I had an extra one that I could cut up.
You could use white poster board or cardboard painted white if you wanted. I'm all about using things that are cheap & on-hand. I think that doing activities with the kids should be easy, not stressful.
My hubby actually cut out the snowman because I was busy with the kids, but it's easy to do. He traced around three circular objects (a serving tray, plate and lid for a pot) to get the snowman shape. It doesn't matter what you use for that, you just want to get the general snowman look with three different sized circles.
He used an xacto knife
to cut the form out.
Then I used hot glue to attach the eyes, pom pom mouth, stick for arms and buttons.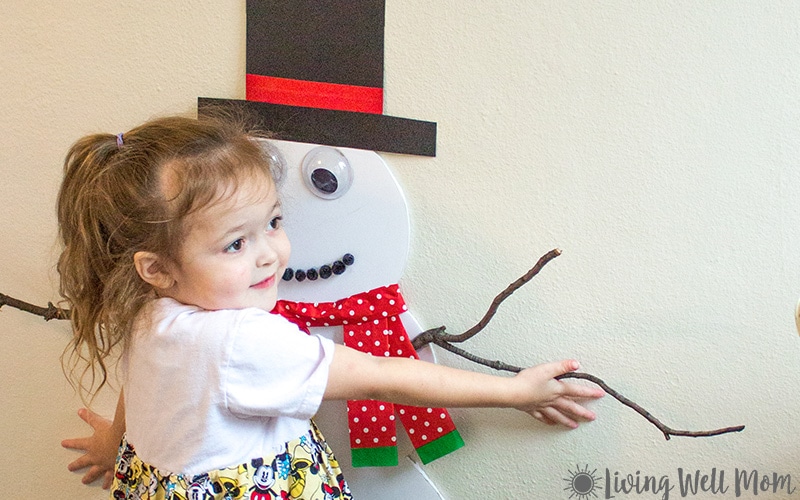 To make the hat, I folded a piece of black card stock in half and cut in just a small amount to create the brim of the hat. I decorated it with red washi tape that we had been using for another activity, but red card stock would work great too. Then I attached the hat to the snowman.
For the scarf, I cut the edge of an oblong napkin to create the part that hangs down and scrunched up the remaining part to go around the neck. I used hot glue to hold it in place and secured it on the back.
Then, for fun, I attached some fiberfill to the bottom to create a snowy look.
And most importantly, cut some triangles out of orange card stock to create the nose and attached rounds of tape to them, so the kids could stick them to the snowman.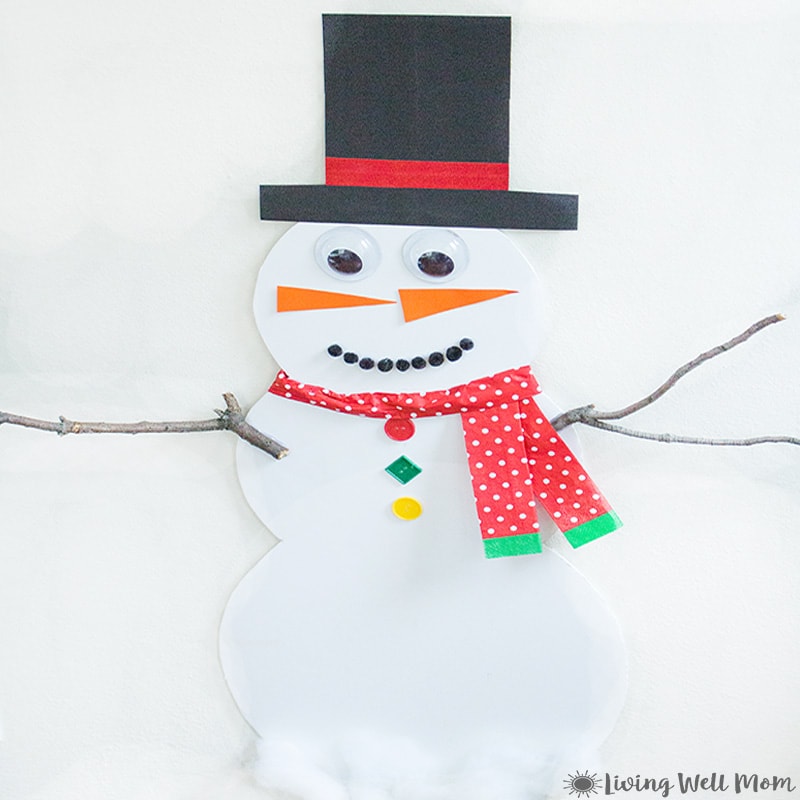 Our Pin-the-Nose on the Snowman activity only took me about 15 minutes to make. Easy.
We had so much fun with this snowman activity and my preschooler has been playing with him every day!