Penguins look like such sweet birds and my daughter is enamored with them. We've been using them a lot in our learning time, so they were the perfect thing to use for this Winter I Spy for kids activity kit. Of course, these aren't your traditional penguins, waddling around Antarctica. No, these are fishing, skiing, snowball-throwing penguins. Which makes them even more fun!
These printable winter I Spy cards are a perfect activity for a winter day when it is just too cold to go outside. Print them out and enjoy them with your kids!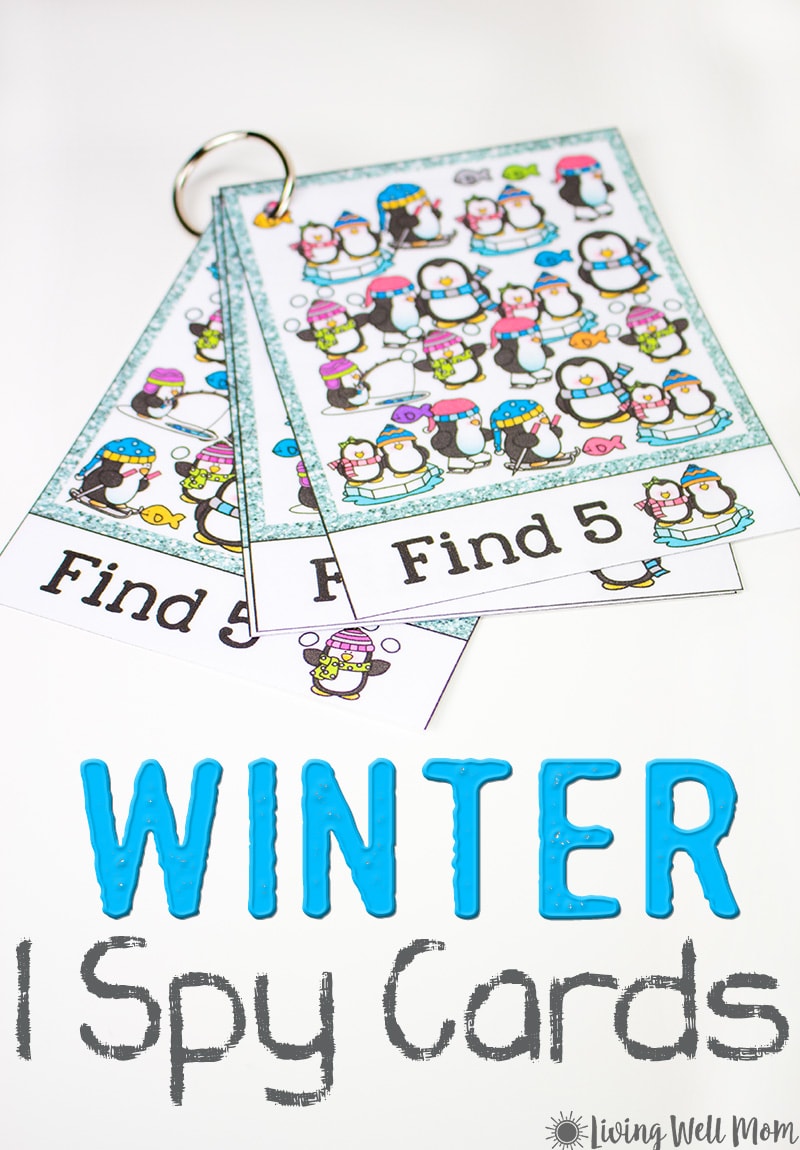 Materials needed for the Winter I Spy for Kids: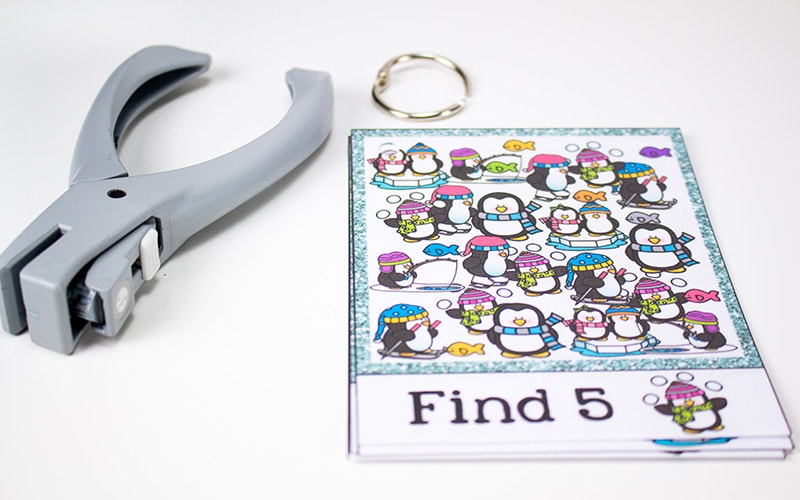 To prep: Print the Winter I Spy cards found at the end of this post. Then laminate and cut out the cards.
Use the hole punch to put a hole in the upper left corner of the cards and thread them onto the book ring.
There are four cards in total, so there will be plenty of I Spy fun to enjoy with the kids!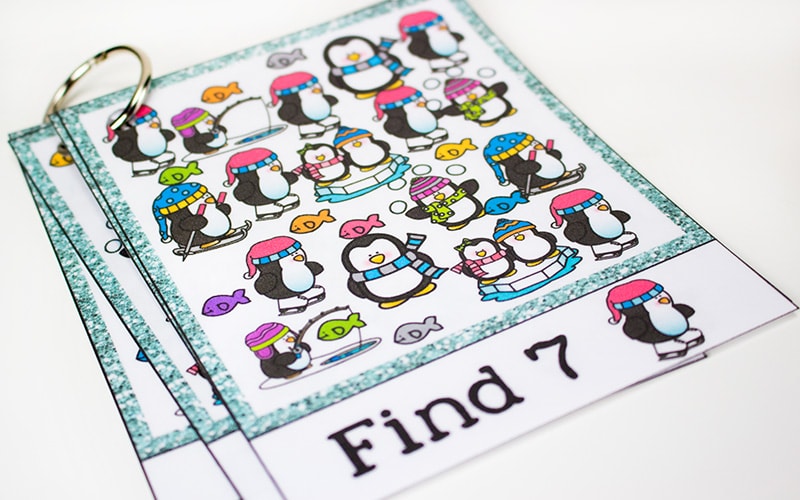 Each card specifies a certain number of the target object to be found, so they are also perfect for using to work on counting skills with a preschooler or kindergartener during the winter months.
After they find the main picture on each card, you can extend the activity by asking your child how many of another object are on the cards.
When you have run out of things to spy on the cards, you can stare out the window at the snow covered ground (if you get snow, anyway…) and play outside with the winter scenery while staying warm and toasty inside. Can you "spy" the nose on a snowman? How about smoke coming out of a chimney?
This winter I Spy for kids activity kit is a great way to help kids notice little details around them!