Winter can be long and cold, especially when you have young children and live up north as we do. Outdoor activities may be limited and it's helpful to some simple ideas for winter crafts and activities for preschoolers.
I use some motivators to get my kids outside, like my delicious Healthy Hot Cocoa recipe, but many days it's just too cold to stay outside for longer than 20 minutes.
That's why I decided to come up with a collection of 25 winter crafts and activities for preschoolers that will keep kids busy for hours. Best of all these indoor winter activities are SIMPLE and fairly mess-free!
If you've been asking yourself what to do with the kids in the winter, here's your answer!
25+ Simple Winter Crafts and Activities for Preschoolers
#1 Bring the outdoors in with colorful snowflakes made out of popsicle sticks.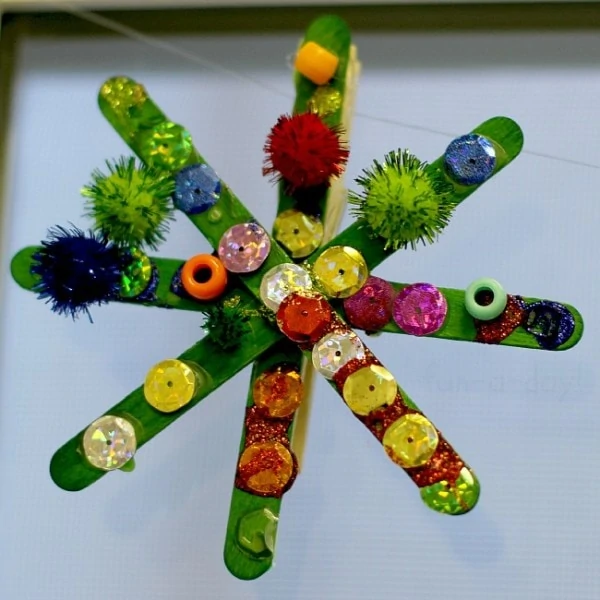 #2 Practice writing their names with marshmallows.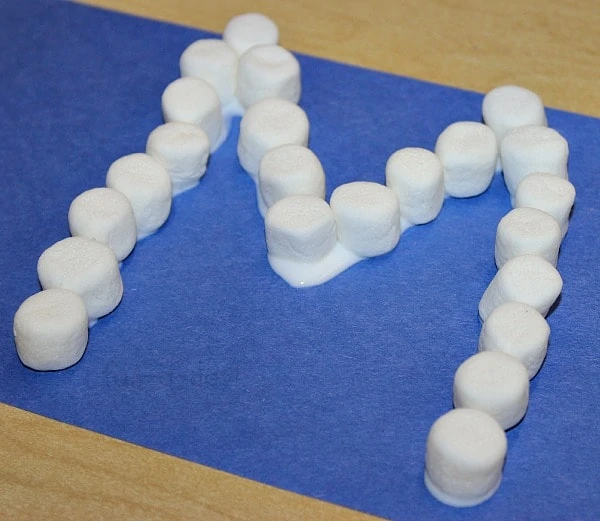 #3 Build a snowman without the snow.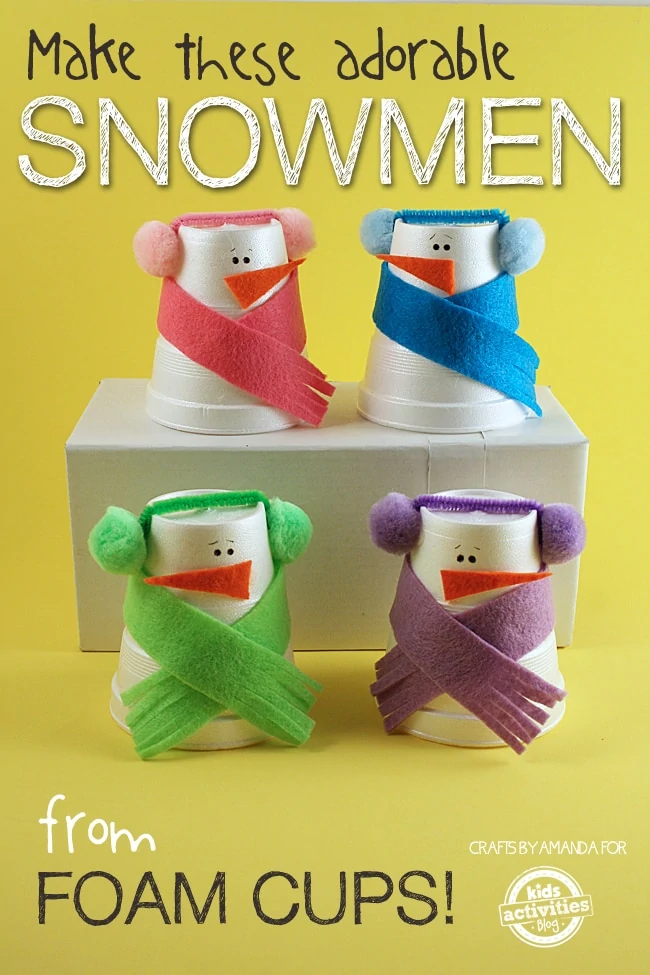 #4 Have just as much fun making these snowmen bathtub stickers, as playing with them during bathtime.
#5 Who knew a hole punch and paper could create beautiful snowflakes?
#6 Playdough is one of our all-time favorite winter art activities for preschoolers! Check out this easy homemade playdough recipe here.
#7 Keep those Happy Feet going with this cute penguin craft.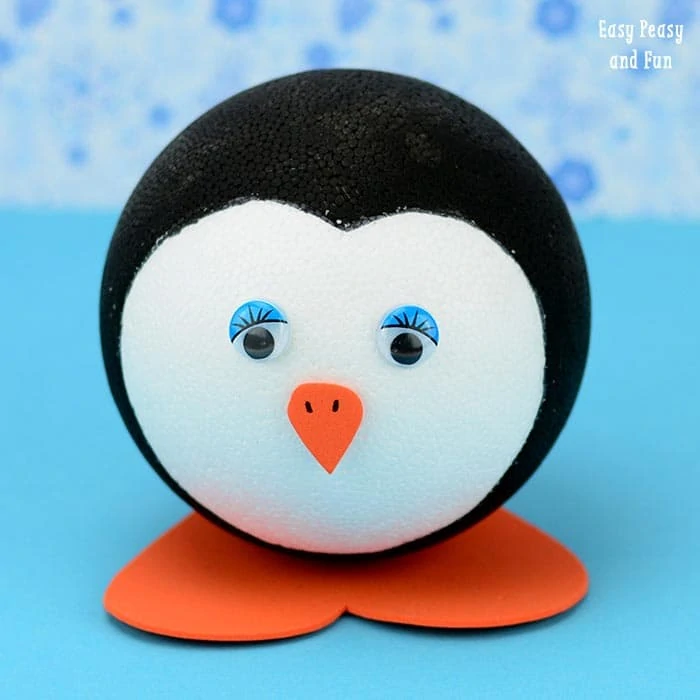 #8 Grab some crayons, glue and cotton balls for this cute Winter hat activity.
#9 The kids won't be too sad creating these melting snowmen.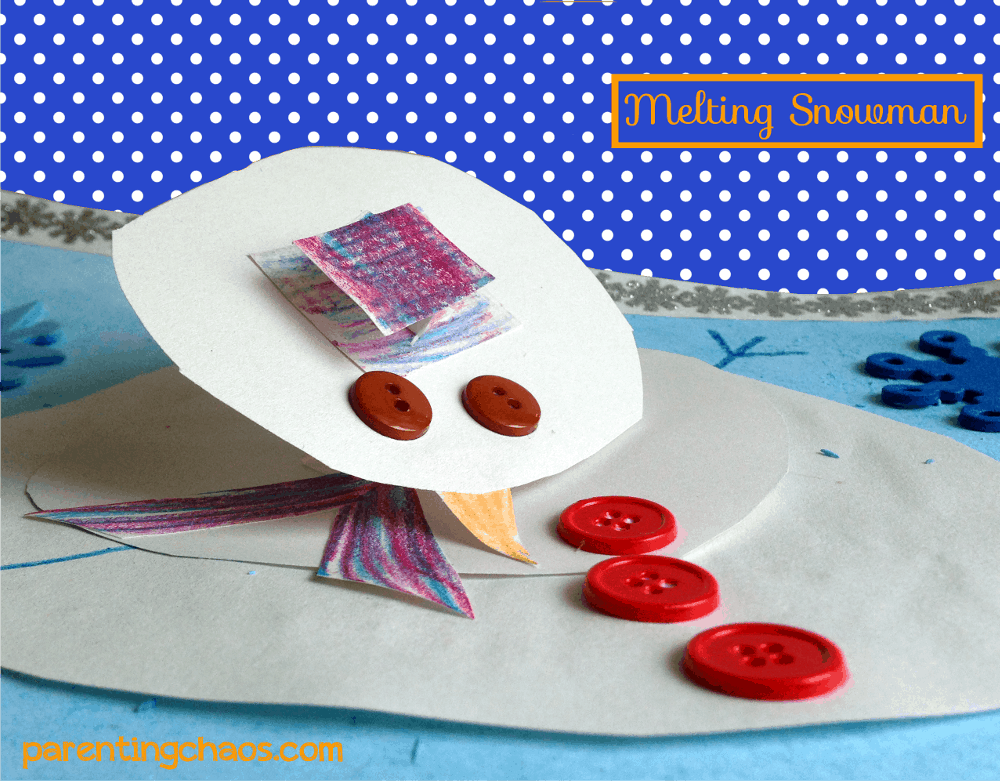 #10 Enjoy some nature indoors by creating this pine cone wall hanging.
#11 Keep the kids occupied with fun Winter scene playdough activity mats.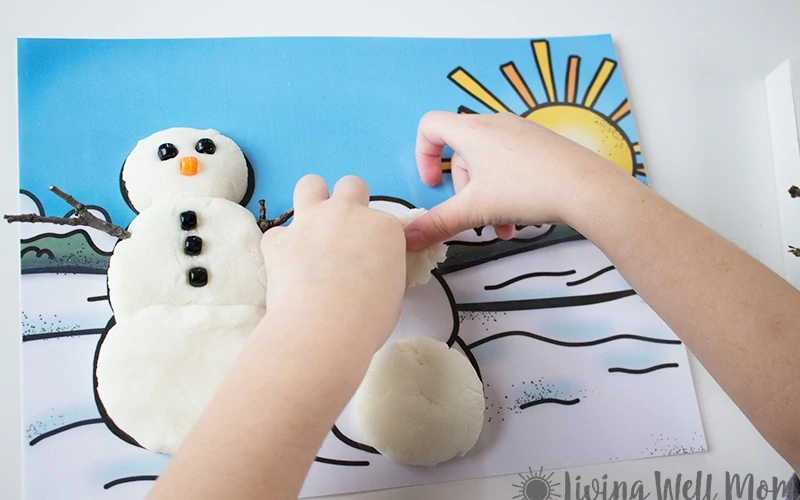 #12 Switch out the crafts for this Pin the Nose on the Snowman activity.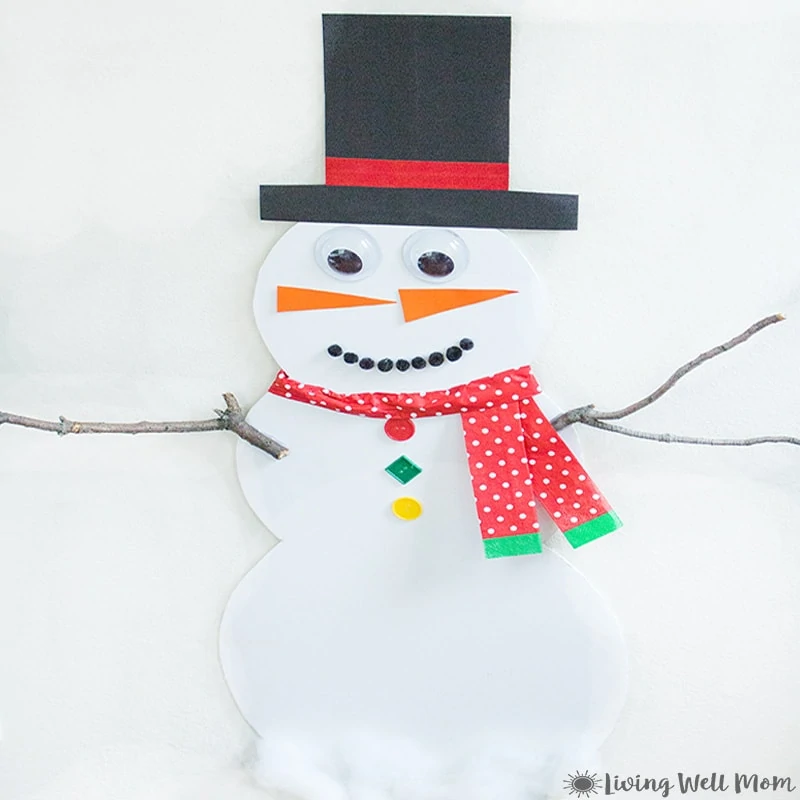 #13 Your kindergartner will enjoy learning with these Winter themed pattern mats.
#14 Make numbers fun with Missing Number Cards.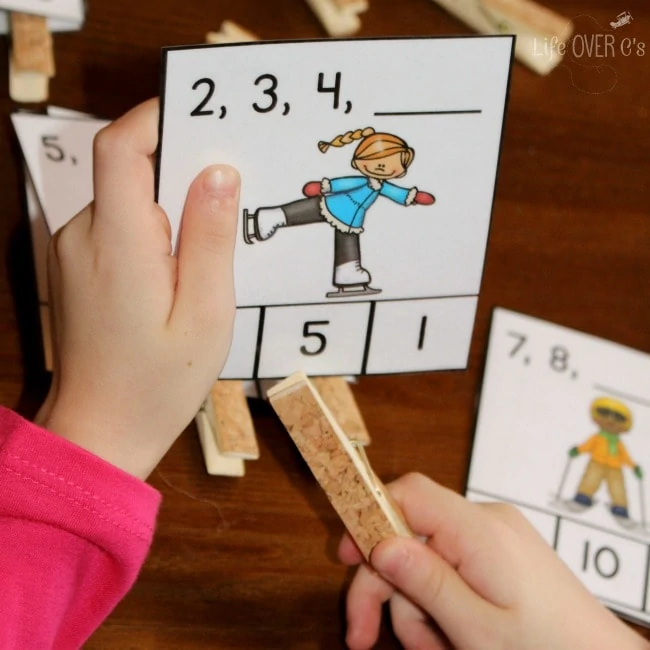 #15 Take this mess-free painting idea and make winter-themed bookmarks instead.
#16 These cute stained glass mittens are so colorful.
#17 How about a mini obstacle course, where the kiddos avoid the pine trees. (Pictured below from Life Over Cs) This is a perfect winter activity for preschoolers!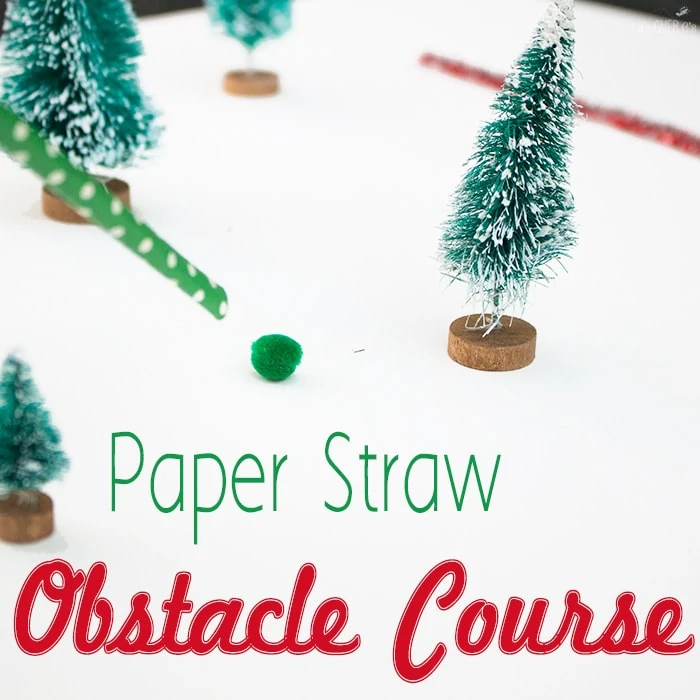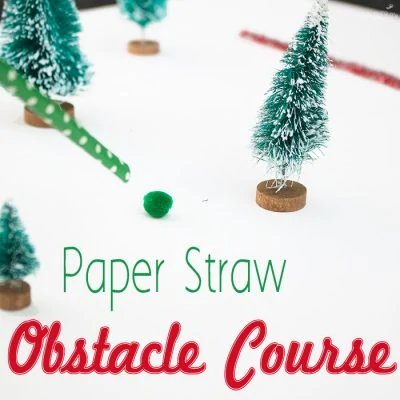 #18 This no mess Winter themed sensory bag is perfect for little hands.
#19 For more sensory fun, make these indoor snow sensory bags.
#20 Create an arctic scene with this sensory play activity.
#21 It's okay to get out the paint, it can be mess free too using bells and a baking pan.
#22 Enjoy more mess-free painting fun creating penguin ink blots.
#23 Build a snowman out of coffee filters.
#24 Grab a little construction paper and pom poms for these cute hot cocoa mugs.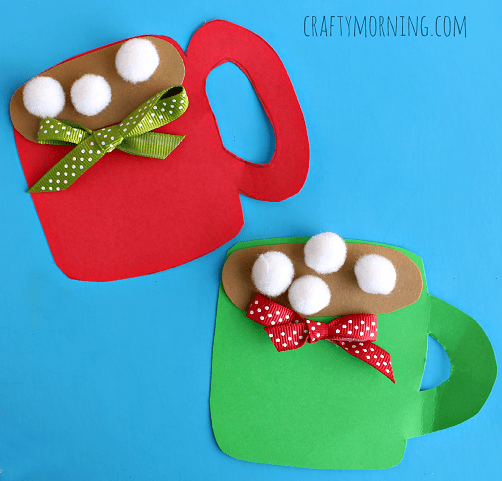 #25 Don't toss those toilet paper rolls, save them for this mess-free snowman craft.
#26 Try this fun instant ice winter science experiment and wow your kids, neighbors, classroom, and anyone else who will pay attention with this easy science experiment!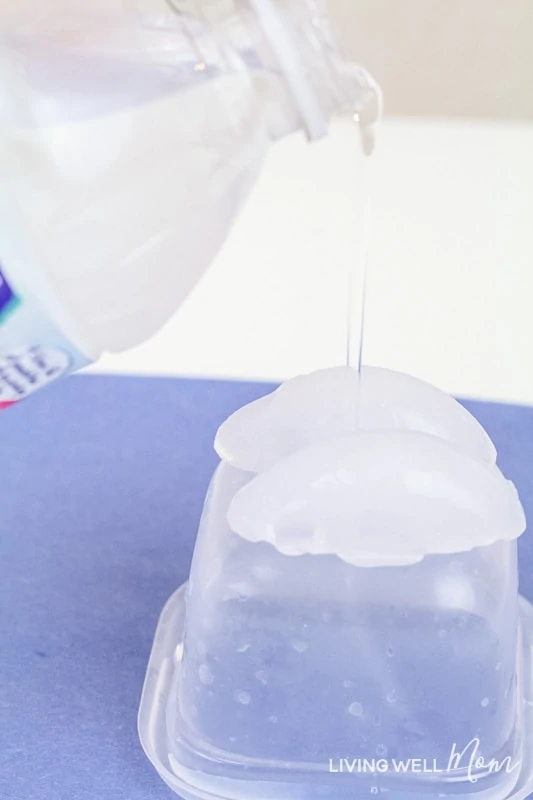 #27 Salt crystal snowflakes are simple to make and so much fun, kids won't even realize they're learning about science too!
Bonus: Not in the mood for a craft? Keep these handy printable winter I Spy cards handy. They'll keep your kids entertained and mess-free!
What's your favorite winter craft or activity for preschoolers?