It can be hard to find an activity that is both fun for kids and filled with learning opportunities. This DIY salt crystal snowflake project combines the best of both, plus adds a fun seasonal twist!
If your kids are anything like mine, they are obsessed with snow and snowflakes. And who can blame them? Each snowflake is unique and they are seriously pretty!
We don't get a lot of snow where we live, but we do love it and anything to do with snowflakes during the winter. This year, we decided to bring some winter into our house with these pretty salt crystal snowflakes.
Salt Crystal Snowflakes: a STEM Activity
Have you heard of STEM activities? If not, let me explain what it is.
STEM is an acronym that stands for:
Science
Technology
Engineering
Math
With today's technology-centered world, STEM activities help prepare children for the future through play! This is a perfect example. Salt crystal snowflakes are simple to make and so much fun, kids won't even realize they're learning about science too!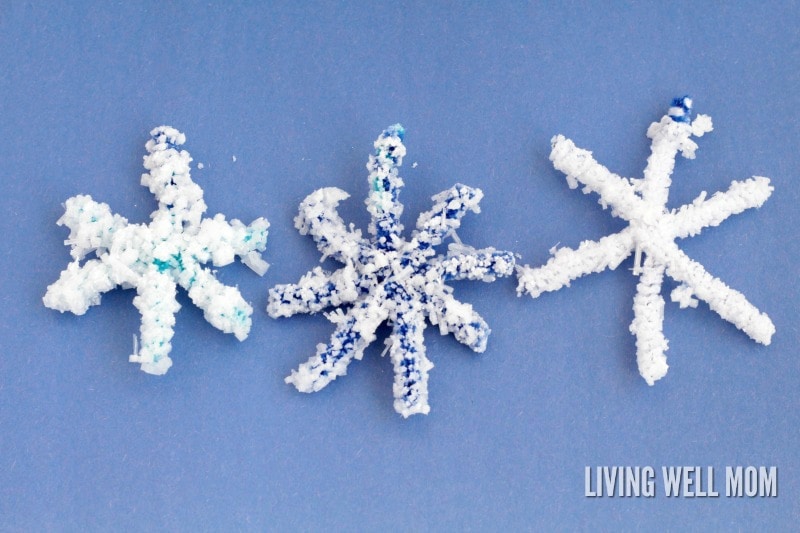 How to Make a Crystal Snowflakes
Not only will your children learn those STEM skills, but this also happens to be an incredibly easy and frugal project too!

What you'll need to make salt crystal snowflakes:
How to Make Snowflake Crystals Step by Step
This project was a seasonal take on one my kids did in the fall. We had such fun making our salt crystal leaves, I knew our salt crystal snowflakes would be even prettier!
We used off-brand salt to keep the costs low. Our salt container was less than $1! You definitely don't need the fancy salt for this one.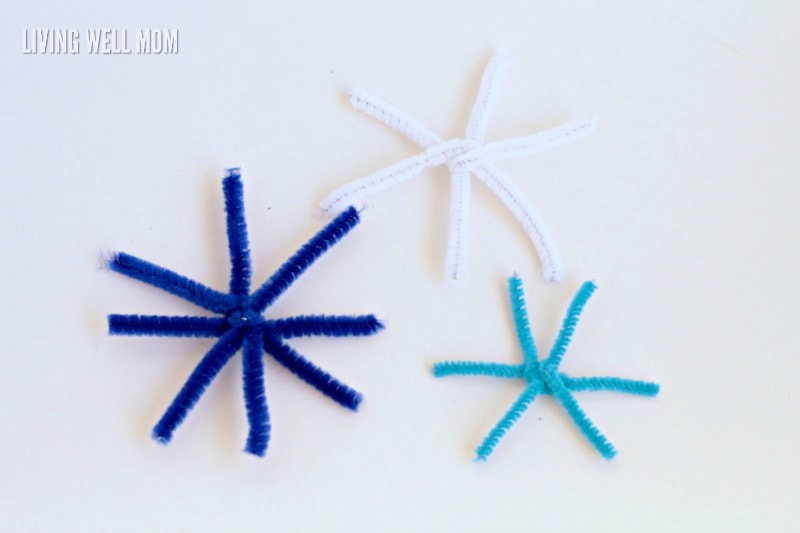 Insider mom tip: Before letting your kids join you for this project, I recommend making the saltwater in advance. You will need to heat about 3 cups of water per mason jar (what we did was fill the jar and dump it into a pot).
When the water boils, start adding salt. Keep pouring it in until crystals start to form on the surface of the water. It will take almost the entire container of salt for three snowflakes, so don't be shy about adding it.
When the water is cooling, let the kids design their own snowflakes from chenille stems. You may have to provide some guidance or help for younger children, but older ones can easily do this on their own. Just make sure the snowflakes can fit easily through the mouth of each jar.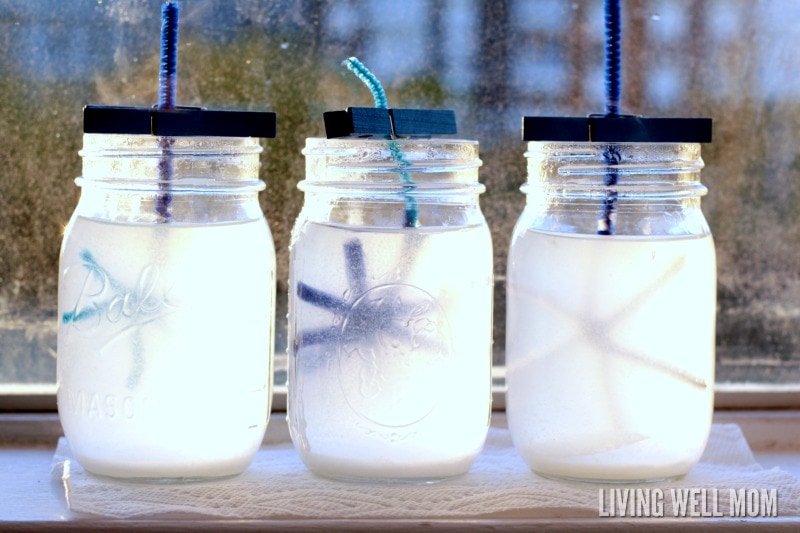 When the snowflakes are designed, attach a chenille stem hanger to the top of each snowflake so you can suspend it in the mason jar.
Suspend the snowflakes in the saltwater using a clothespin to hold them in place. Let the snowflakes sit in a sunny window for 2-3 days.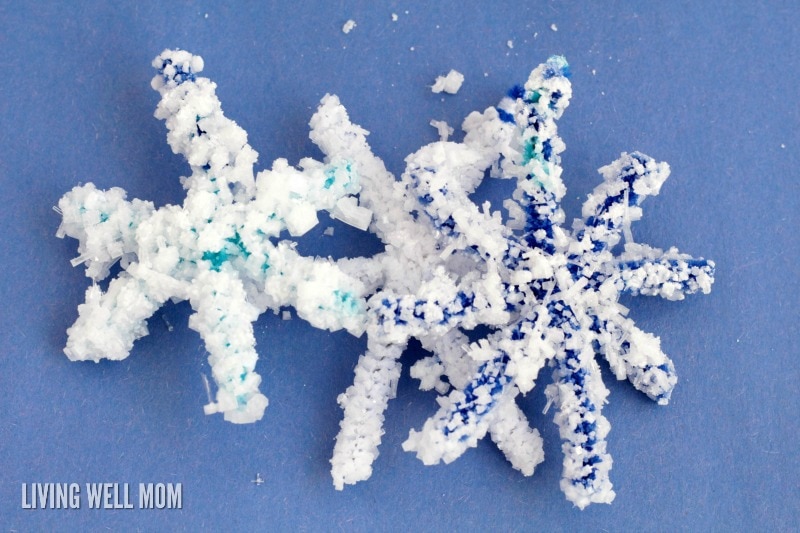 After 2-3 days, remove your snowflakes and let them dry. Your salt crystal snowflakes are ready!
How to Use the Snowflake Crystals
Now that your salt crystals are made, your kids can continue learning! Hang them from a window or just admire their beautiful designs!
My kids loved inspecting the snowflakes with a magnifying glass to see the individual crystals up close. You can even have them log their observations in a journal or a notebook.

More Fun Activities for Kids:
Pin this image for later!