Have you heard of oobleck? Oobleck is a non-Newtonian fluid that has properties of a solid and a liquid at once. The sensory implications for oobleck make it one of the best sensory activities for sensory seekers, and even kids who avoid sensory experiences may get a kick out of this activity!
Ever wonder why it's called oobleck? In the Dr. Seuss tale Bartholomew and the Oobleck, a king makes a magical substance that's sticky, green, and globby, just like cornstarch and water.
Way back there someone called it oobleck and the name stuck! This activity is extremely messy, so be prepared to do it outside or resign yourself to a messy kitchen.
You will probably also need to change your kiddos clothes after play, but the joy that they experience with oobleck is worth the mess!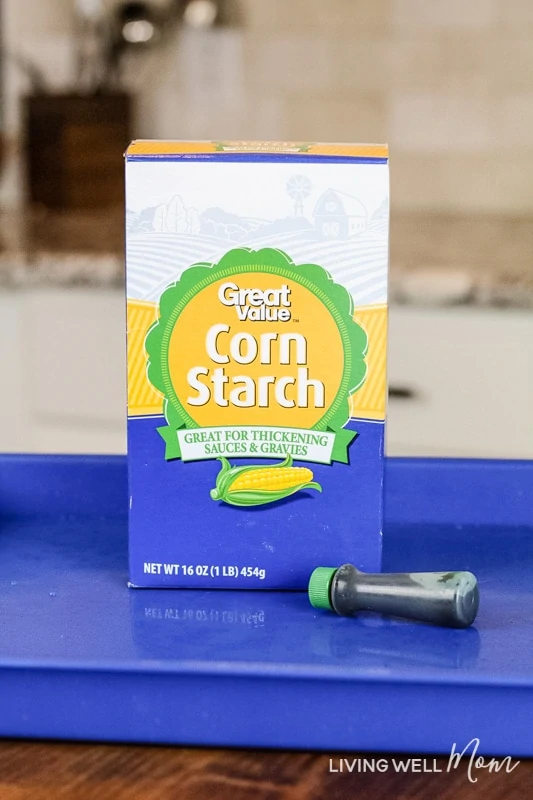 What you need to make Oobleck:
You only need a few things to make oobleck!
If you're new to oobleck, cornstarch and water, when mixed in the right quantity, is known as a non-Newtonian fluid. This simply means it can have properties of both a solid and a liquid. When pressure is applied, the molecules resist making it feel hard. But when you relax your hand, the molecules relax acting like a liquid and dripping away out of your hand.
How to make Oobleck: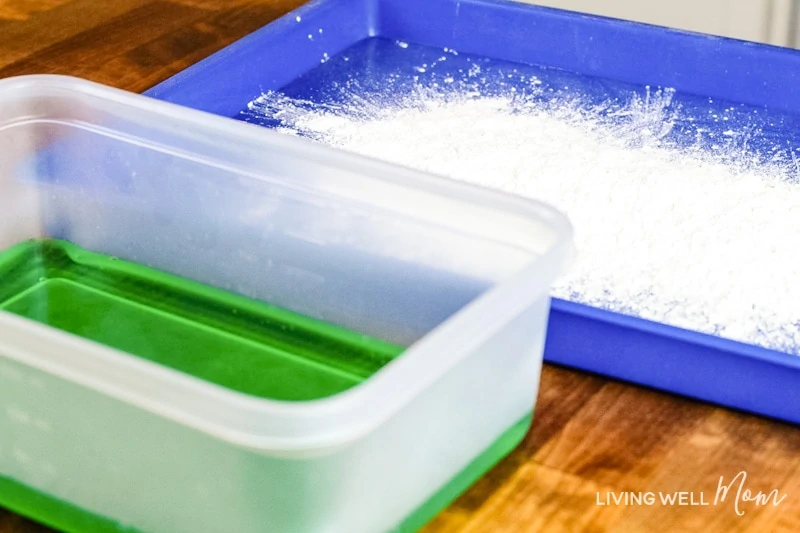 Making oobleck isn't hard, but it can be a little tricky to get the ratios right. It's easy to make it too wet, which prevents it from having non-Newtonian properties.
First, fill the bottom of your tray with cornstarch.
Dye a cup of water green.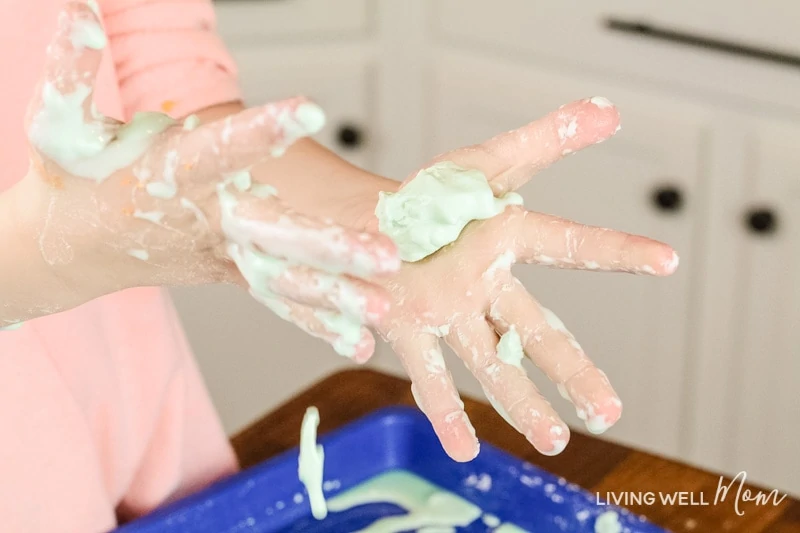 Slowly add your green water to the cornstarch, mixing as you go. Once you have enough that it hardens when you squeeze it, but slips away once the pressure's gone, your oobleck is ready!
Show your kids how pressure turns the oobleck hard, but relaxing turns it soft and slippery!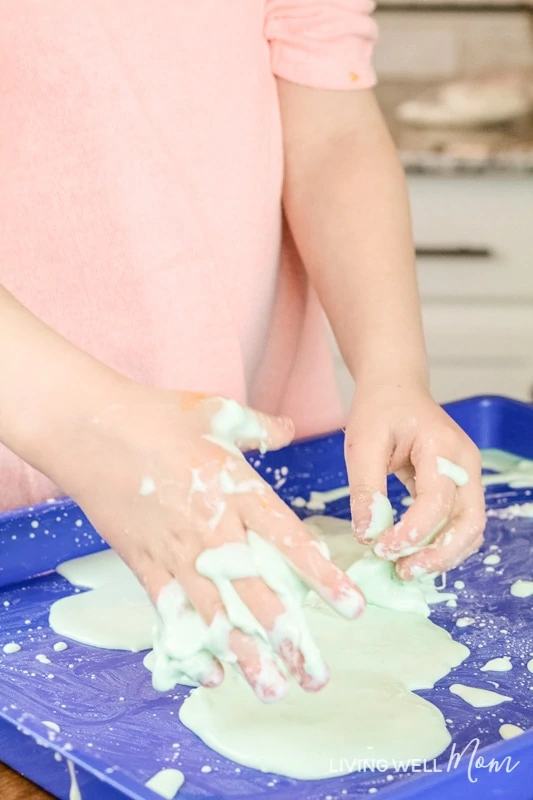 If your mixture gets too hard, add a little more water. If it gets too runny, add a bit more starch! If you use one or more boxes of starch, you'll have tons of sensory fun to play with.
Kids (and adults!) are fascinated by this fun science experiment. It's also a great sensory activity for kids with autism and those with sensory issues. Enjoy making this fun science experiment!