Kids with autism and other special needs are often sensory seekers, meaning they seek out sensory experiences to calm their mind and promote relaxation. One fun activity you can make at home is a DIY stress ball made from water beads.
This DIY stress ball has a fun, soft texture that kids will love squeezing to calm down, soothe themselves, or just for fun. You may find you have to make one for every person in your family!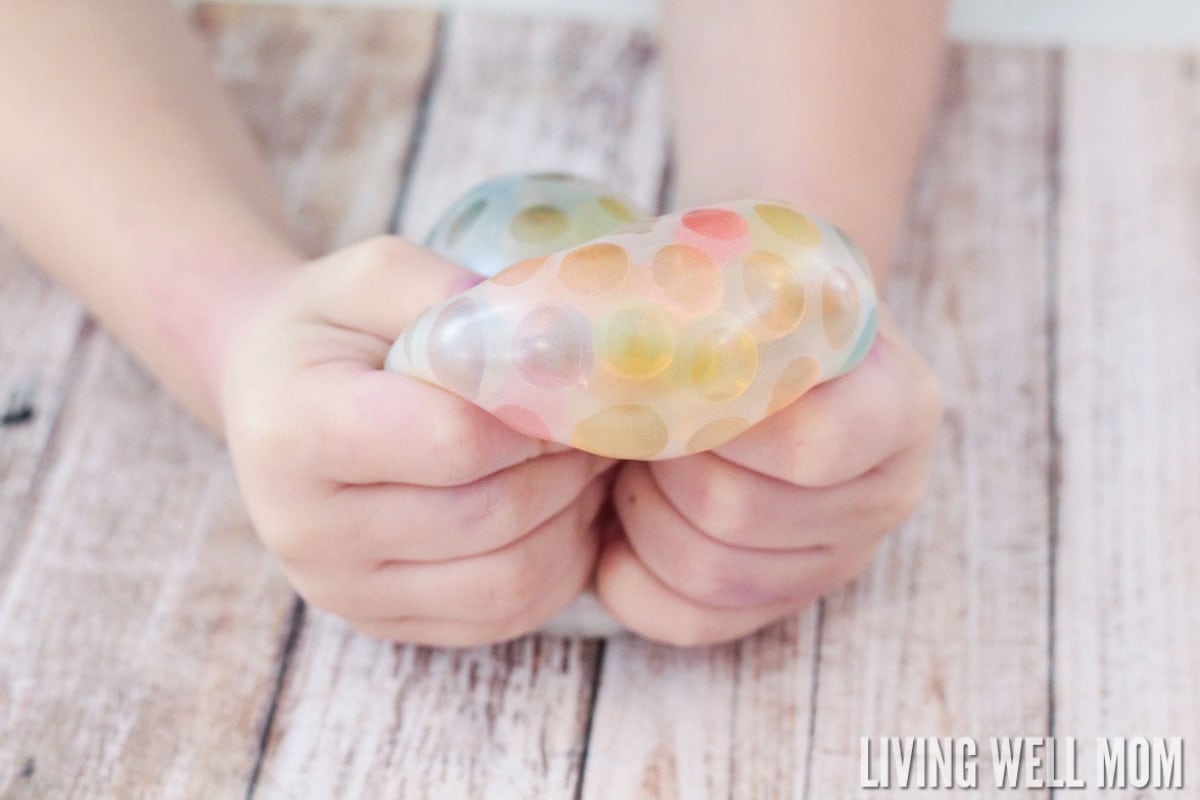 What you need to make the DIY stress ball: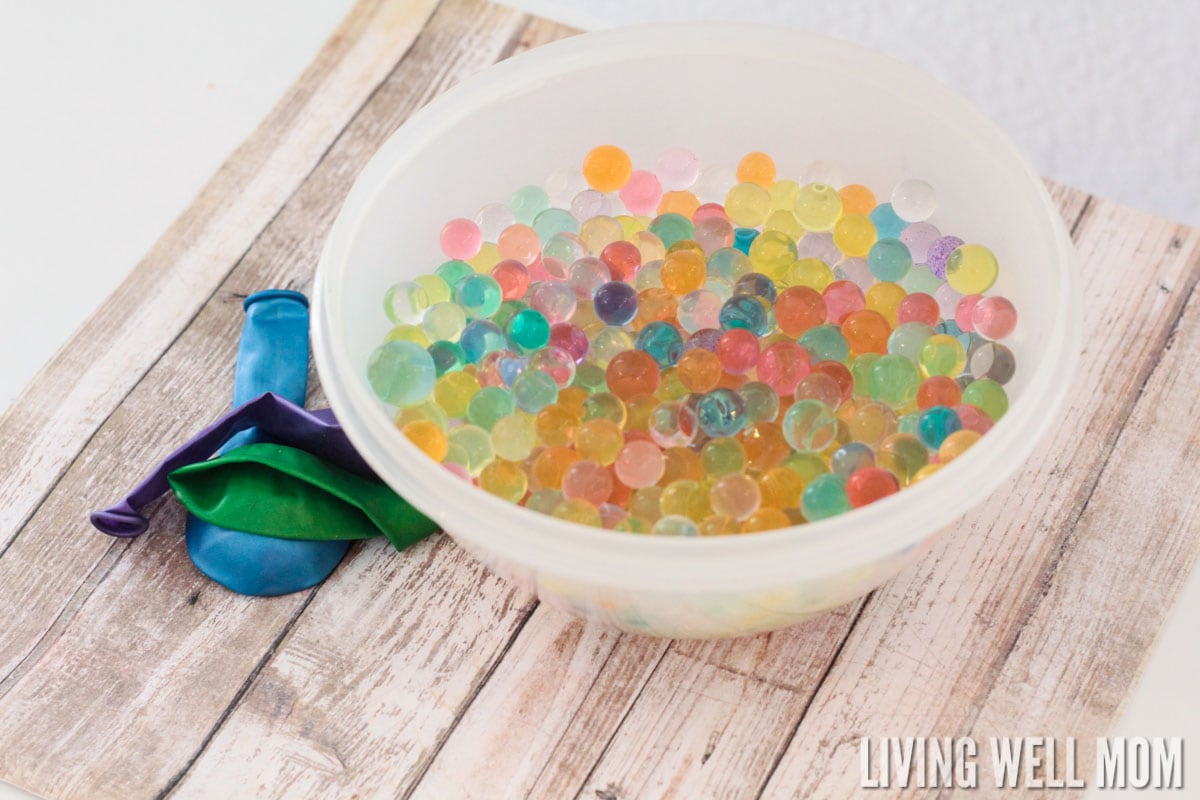 The trick to this activity is the bottle. Unless you use a plastic bottle, it will be almost impossible to fill the balloon with enough water beads to make a stress ball.
The night before you want to make the stress ball, soak a teaspoon of beads in water overnight. Don't use too many beads, because they expand to over 100 times their original size. You need fewer than 100 beads to make a stress ball.
The next day, pour out any excess water from the beads.
Place the beads inside a plastic bottle (a soda bottle works great).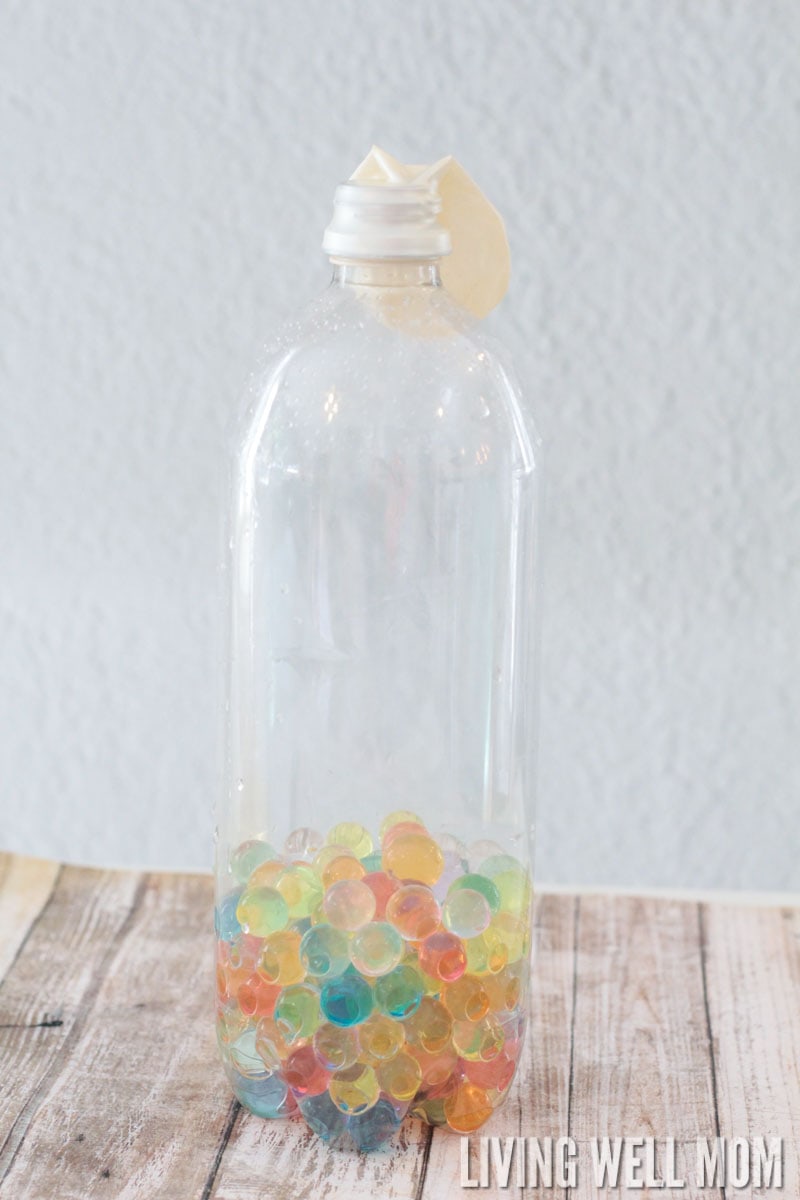 Place the mouth of the balloon over the bottle and squeeze the beads into the balloon until it is about fist-sized.
Tie a knot in the balloon and trim the extra.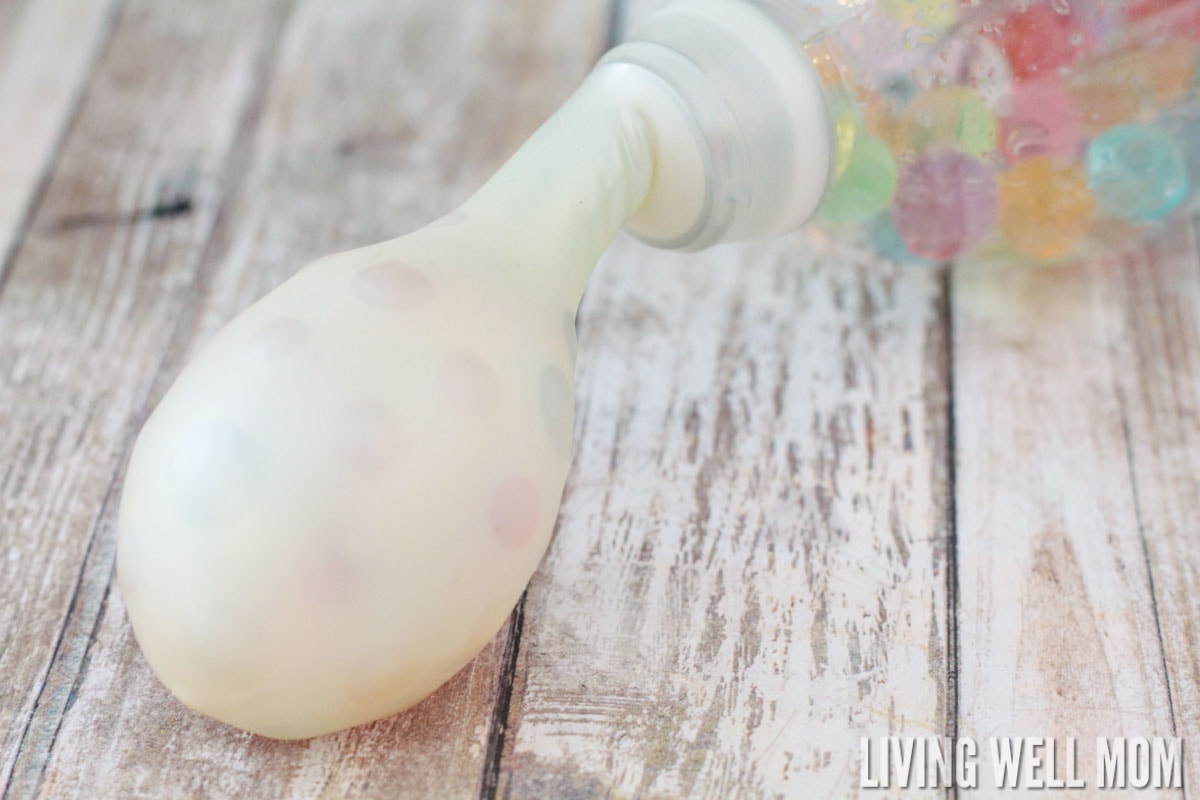 Place the second balloon around the first to strengthen the stress ball and make it less likely that it will explode. Tie a knot and trim the extra balloon.
Over time, the water will escape from the beads, meaning your DIY stress ball won't last forever, but you should be able to play with it for several weeks before having to toss it out.
The first thing we noticed was the beads developing a weird smell before they started drying out and hardening.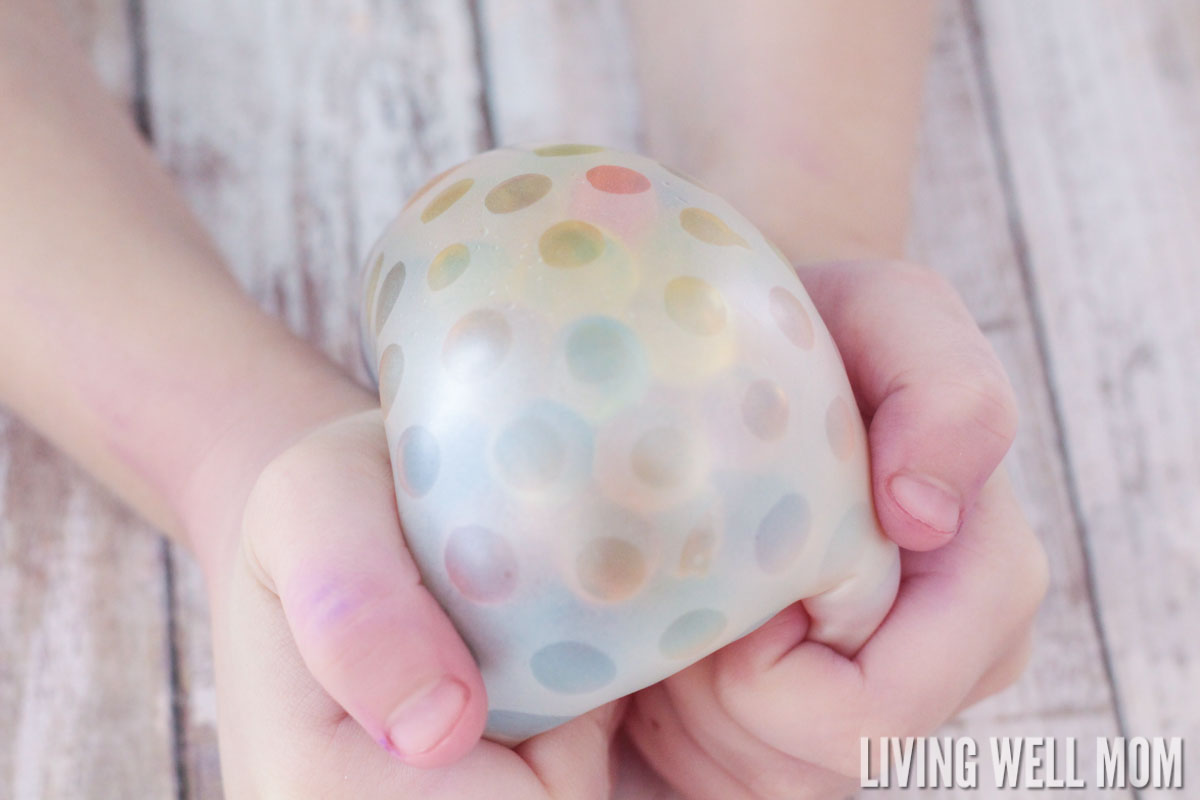 Because of this possibility, we don't recommend giving this version of a stress ball as a gift but using it at home for play only.