This DIY stress ball is perfect for helping kids (and adults) calm down. The soft, unique texture just begs to be manipulated. Learn how to make this easy DIY project, so you always have one (or a few) on hand.
Kids with autism, sensory processing disorder, and other special needs are often sensory seekers. That means that they're fidgeters who seek out sensory experiences to calm their mind and promote relaxation.
One fun activity you can do at home is to make a DIY stress ball with water beads.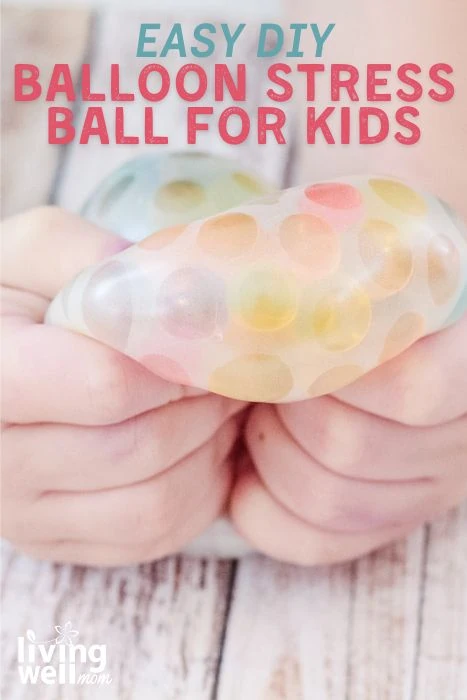 Does a stress ball work for anxiety?
Short answer: yes. Stress creates tension in the body, and the act of squeezing stress balls (as well as other sensory and manipulation activities) can help alleviate some of that anxiety.
Playing with play dough, slime, or gak can have a similar calming effect. But it's easier (and avoids a big mess) to carry around a stress ball when you're out and about than it is to carry slime with you!
This DIY stress ball has a fun, soft texture that kids with busy hands will love squeezing to calm down, soothe themselves, or just play with for fun. You may even find that the whole family loves this ball and you have to make one for every person in your family!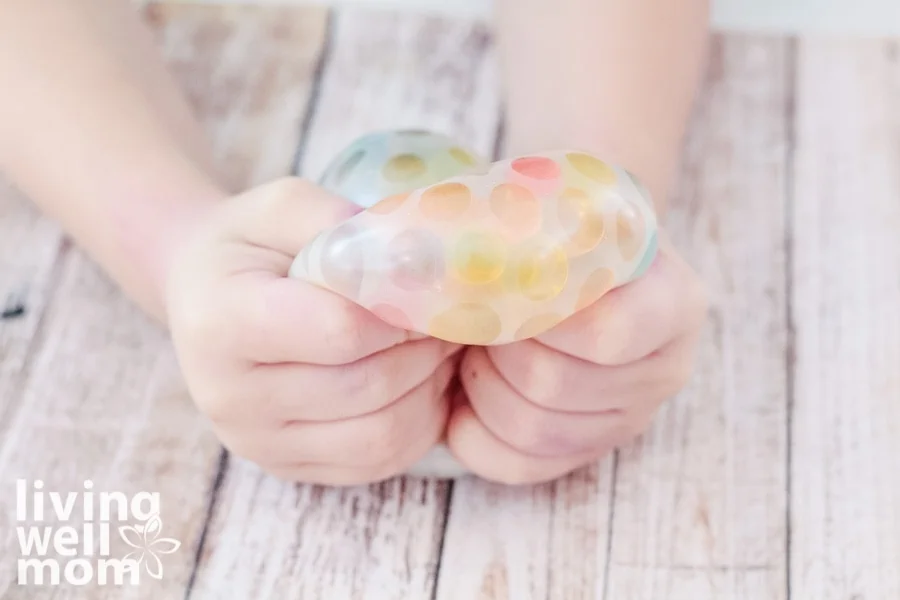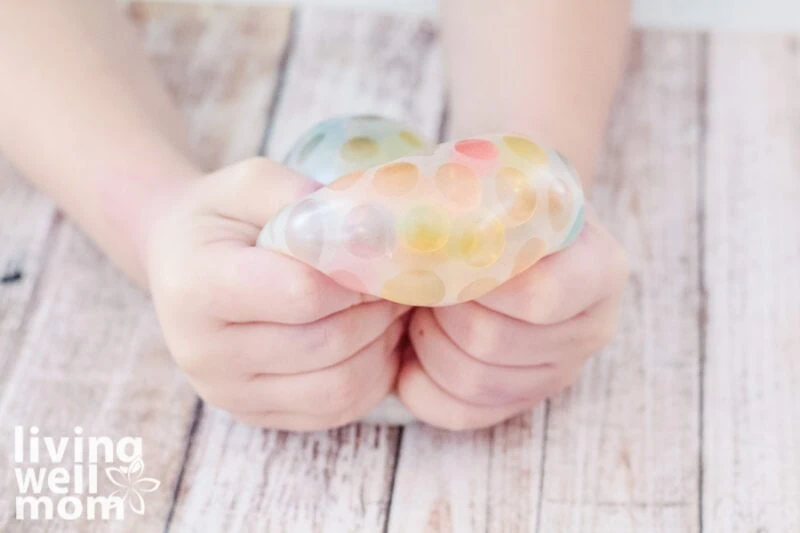 For more calm-down methods – lean into essential oils. These lavender goat's milk soap bars are just one of the many, many recipes I have for all-natural, stress-relieving products that are safe for kids!
DIY Stress Ball Supplies Needed
Here's what you'll need to gather together for this fun project.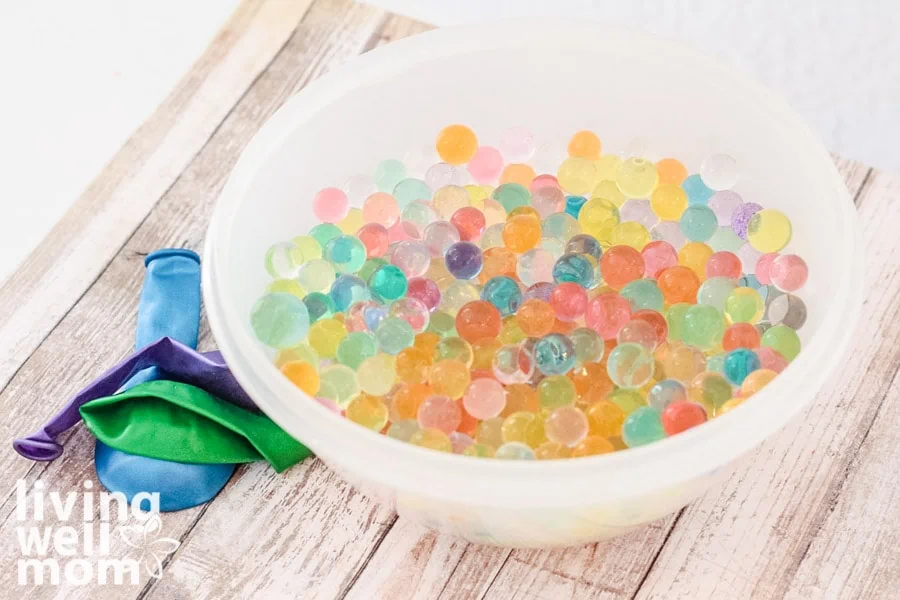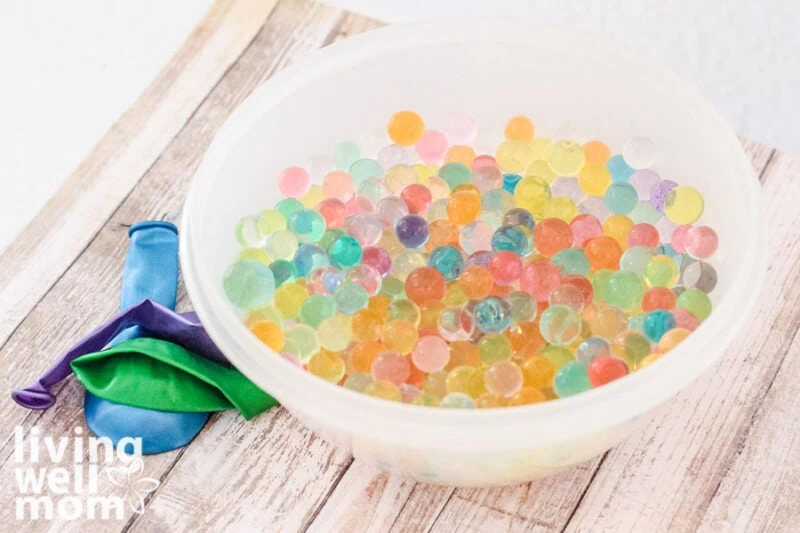 How To Make A Homemade Stress Ball
Here are the step-by-step instructions for this tutorial.
Step 1
The night before you want to make the stress ball, soak a teaspoon of beads in water overnight.
Don't use too many beads because they expand to over 100 times their original size. You need fewer than 100 beads to make a stress ball.
Step 2
The next day, pour out any excess water from the beads.
Step 3
Place the beads inside a plastic bottle (a plastic water or soda bottle will work great).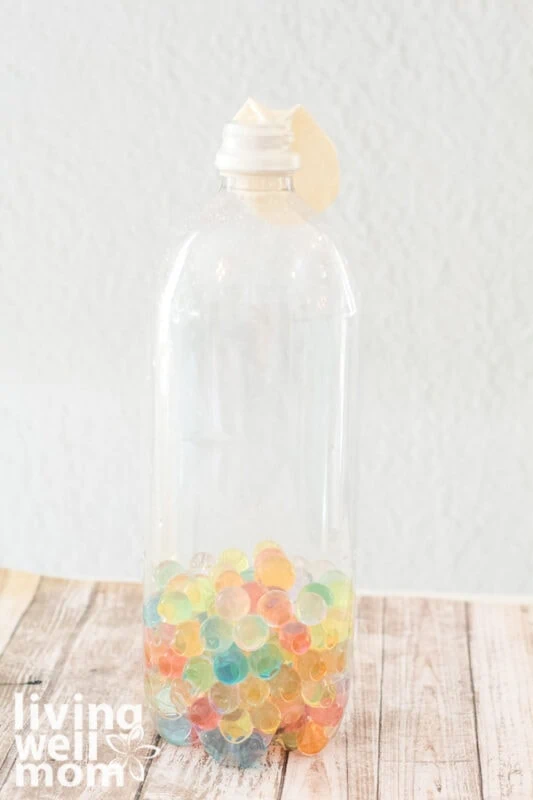 Step 4
Place the mouth of the first balloon over the bottle and squeeze the beads into the balloon until it is about fist-sized.
Step 5
Tie a knot in the rubber balloon and trim off the extra.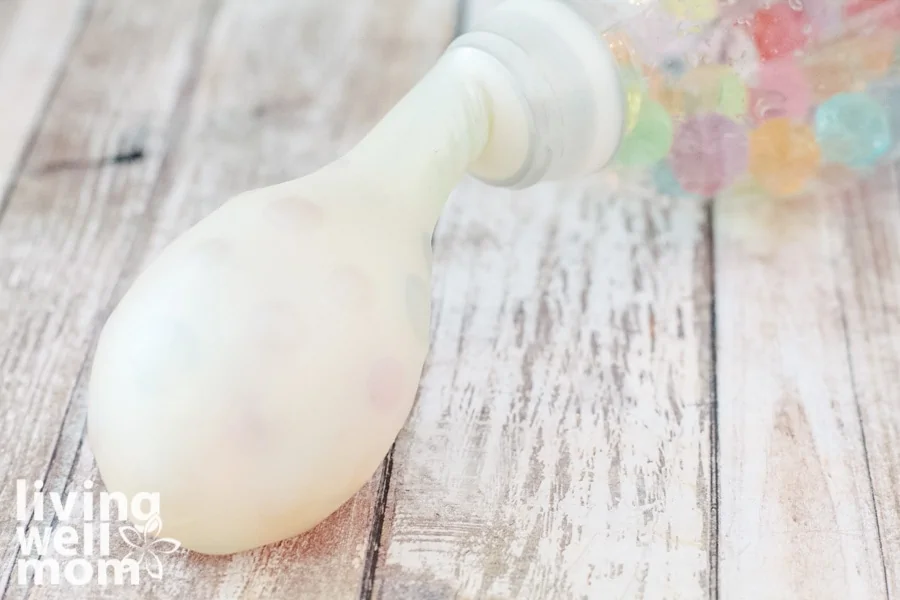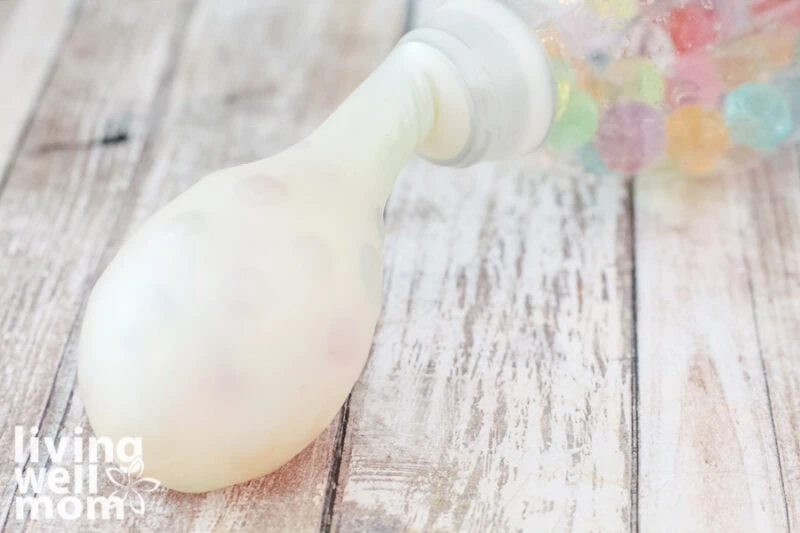 Step 6
Place the second balloon around the first to strengthen the stress ball and make it less likely to explode. Tie a knot and trim the extra off of the balloon.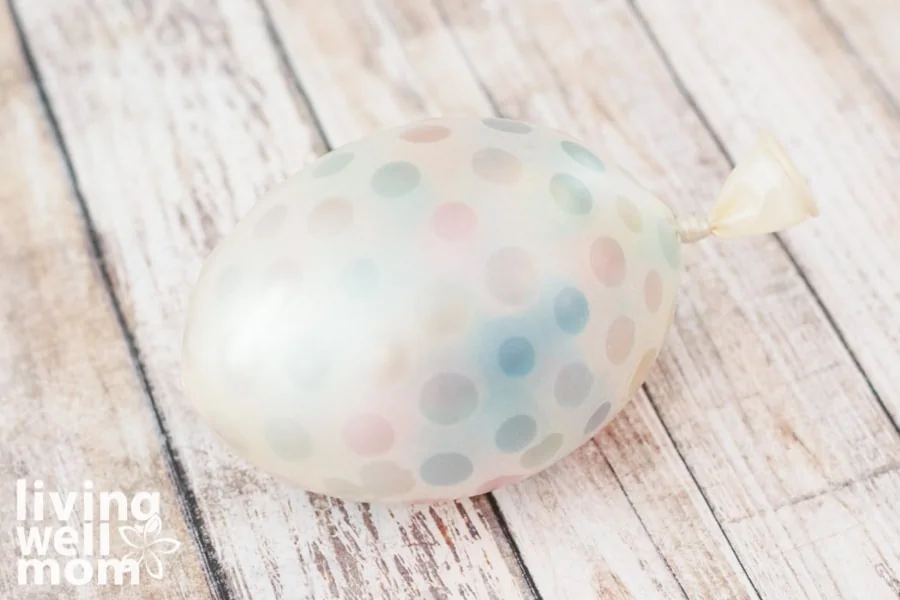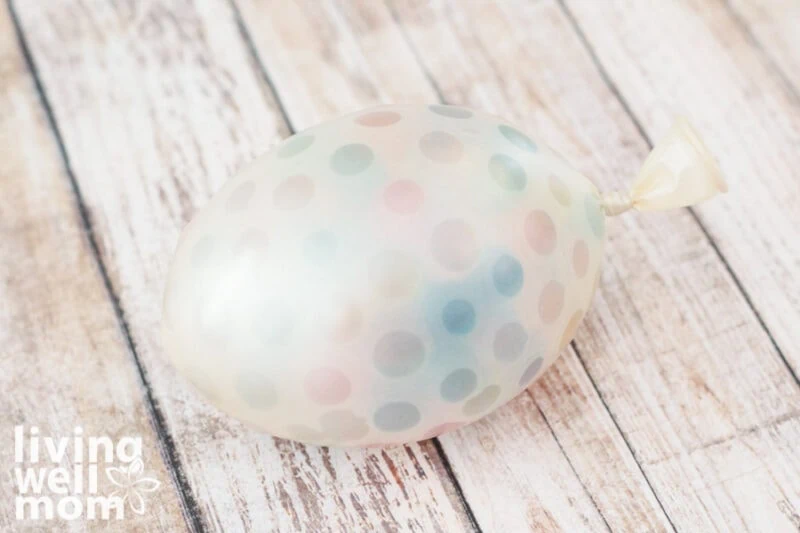 DIY Stress Ball Notes And Tips
The trick to this activity is the bottle. Unless you use a plastic bottle, it will be almost impossible to fill the balloon with enough water beads to make a stress ball. You could try inserting a funnel into the neck of the balloon, but the bottle works much better.
Over time, the water will escape from the beads. Although that means your DIY stress ball won't last forever, you should be able to play with it for several weeks before having to toss it out.
I don't recommend giving this version of a stress ball as a gift. The first thing we noticed was the beads developing a weird smell before they started drying out and hardening. Because of this possibility, we advise using this stress ball for at-home play only. Once it starts to stink…toss it and make a new one!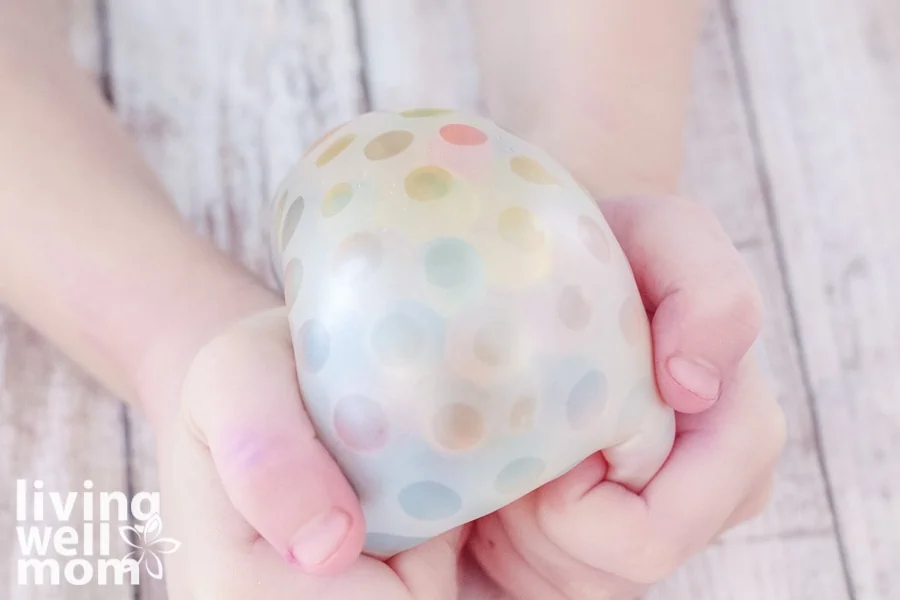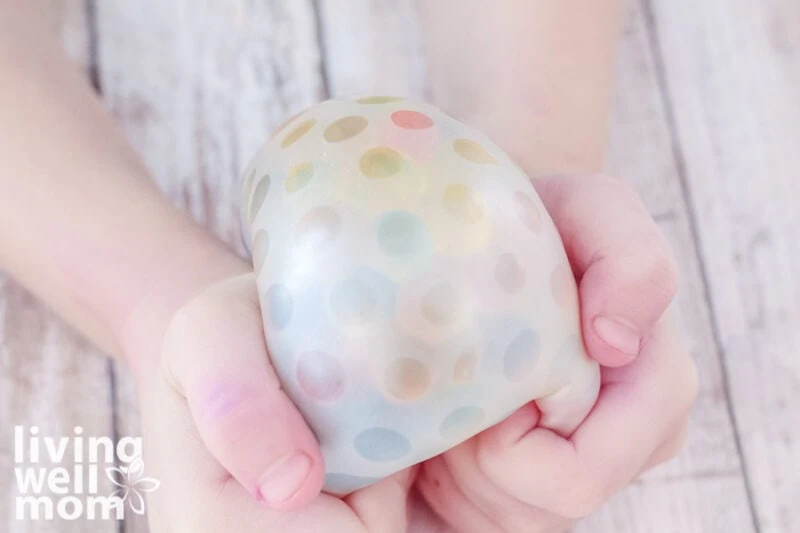 DIY Stress Ball FAQs
Here are a few questions that I see readers frequently ask about making stress balls. If you have a question that hasn't been answered below, please leave it in the comments!
What do you fill a stress ball with?
We used water beads for the fun texture, which I highly recommend. But other filler options could include flour, rice, lentils, sand, dried beans, and birdseed.
How do you use a stress ball?
There are several different ways you can use stress balls. One of the most common (and the best for relieving stress) is to hold the ball in one of your hands and squeeze it as hard as you can.
Another way you can use it is to place the ball on a table. With your hand gently resting on top, roll the ball and forth as you curl and uncurl your fingers.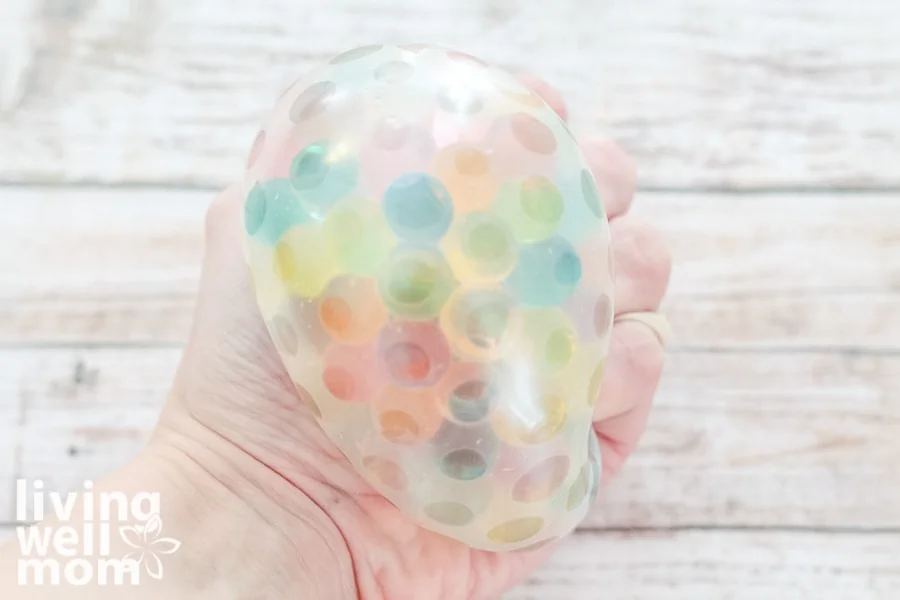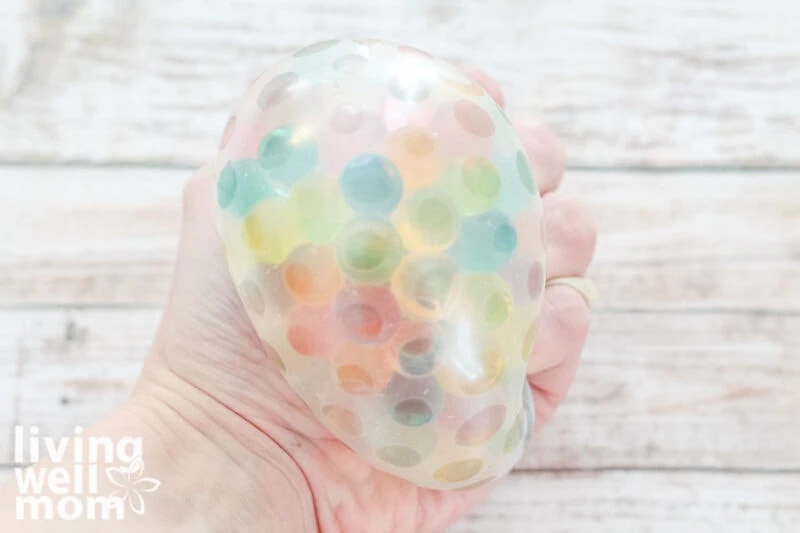 I hope you and your family love this stress ball as much as we do! We have so much fun with it!
More Sensory Activities You'll Love