As a family we have traveled to 46 states, 3 Canadian provinces, and 7 countries. We love traveling and exploring new places! Being an experienced traveler, I know first hand how important it is to have fun things for the kids to do when you are on a long journey.
This free printable travel I Spy for kids is a perfect way to keep the kids busy when you don't want to use electronics. In fact, three of my kids just survived a weekend trip with driving ten hours in each direction with no electronics. That's why printable travel games and other fun activities come in handy.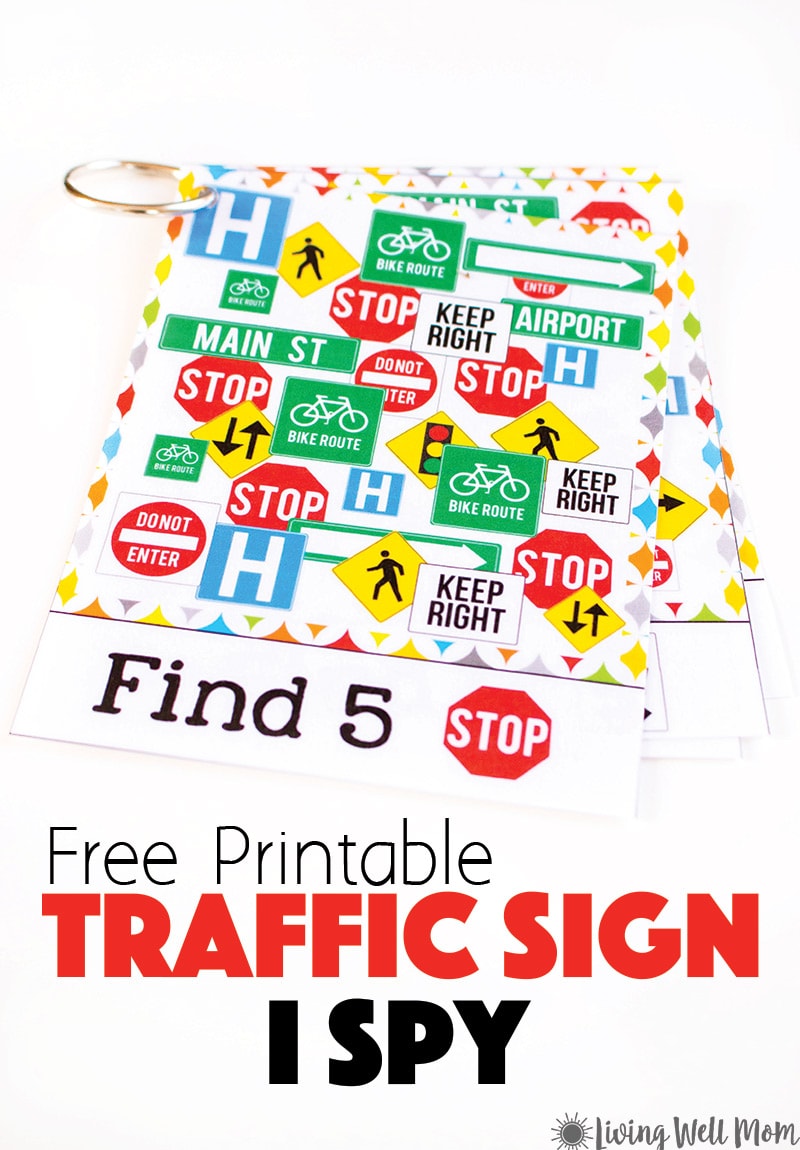 Materials needed for Travel I Spy for Kids: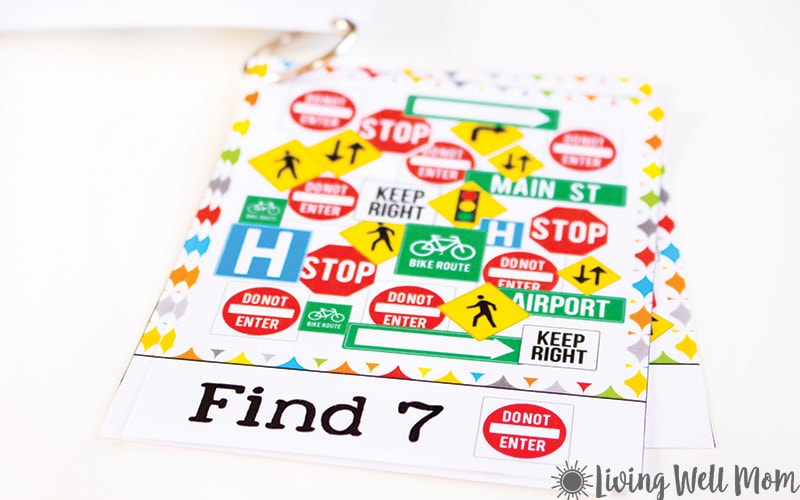 To prep:
Print the Travel I Spy cards found at the end of this post. Then laminate and cut out the cards.
Use the hole punch to put a hole in the upper left corner of the cards and thread them onto the book ring.
There are four cards in total, so there will be plenty of I Spy fun to enjoy with the kids!
Each card specifies a certain number of the target object to be found, so this I Spy for Kids is also perfect for using to work on counting skills with a preschooler or kindergartner while traveling.
After they find the main picture on each card, you can extend the activity by asking your child how many of another object are on the cards. Or ask them to count all pictures of a specific color that they can find on each card!
To extend the activity, play I Spy with the scenery as you are driving. All of my kids love playing, even my tweens. They find it incredibly amusing to try to stump each other by picking obscure objects along the way.
And when you need to, you can always "spy" a rest stop!
Download the Travel ISpy for Kids Here:
Family Essential ↓