We all take road trips with our kids; maybe it's an hour drive to the zoo or an 800 mile trip to Grandma's. Either way, there's a few things we can do to make these road trips less stressful and more fun for everyone, including Mom and Dad!
This simple DIY travel coloring kit is a great way to keep kids occupied on road trips. It has everything kids need to color, including a clip for coloring pages and an attached crayon box so they're less likely to drop things.
This travel coloring kit is so easy to make, it almost doesn't deserve the "DIY" title!
Here's what you'll need for this DIY Travel Coloring Kit:
(affiliate links)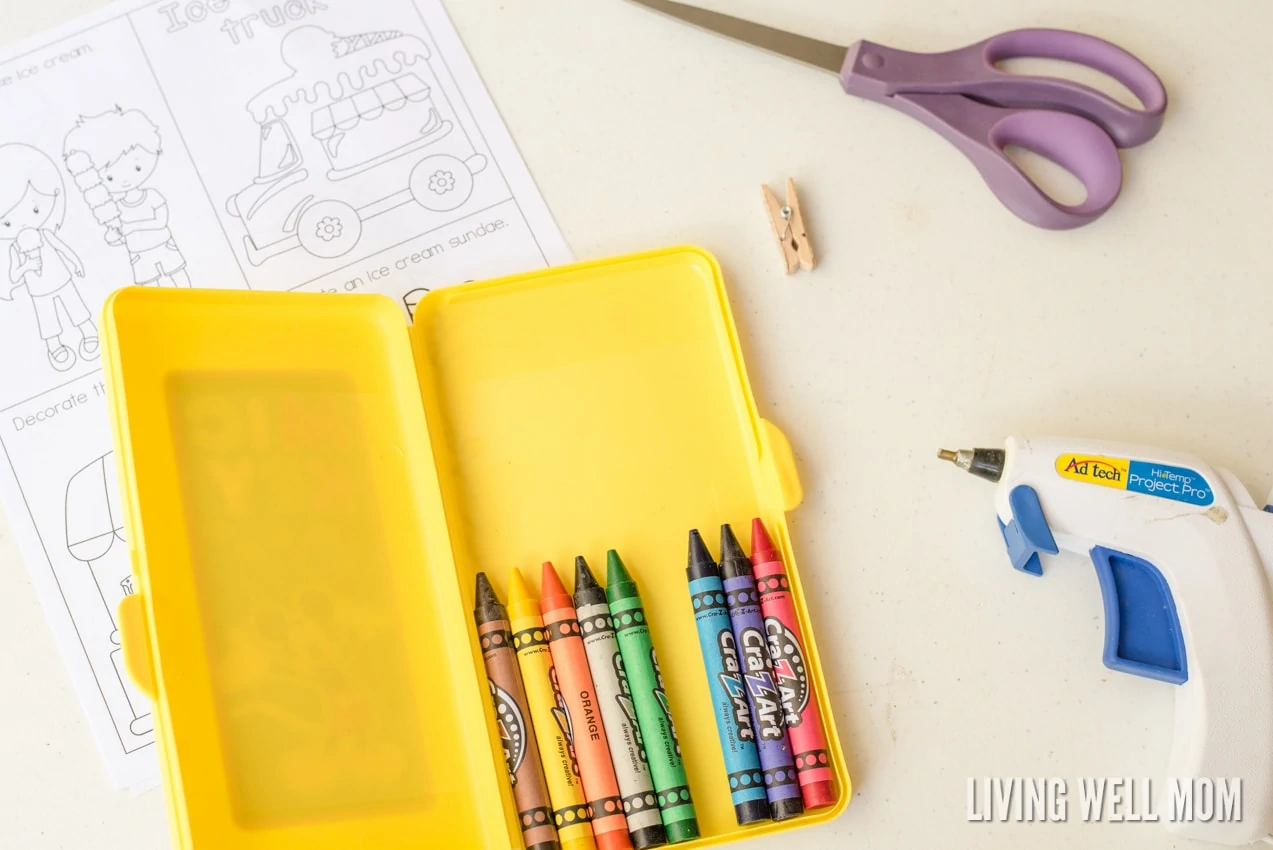 You'll need a hard plastic wipes case for this simple project. I couldn't find any around the house (my youngest is 5 so I must have tossed them all) so I picked up a couple at the dollar store.
Some wipes containers have a built in clip inside, but mine did not. If yours doesn't, simple hot glue a mini clothes pin or some other clip to the inside of the wipes container.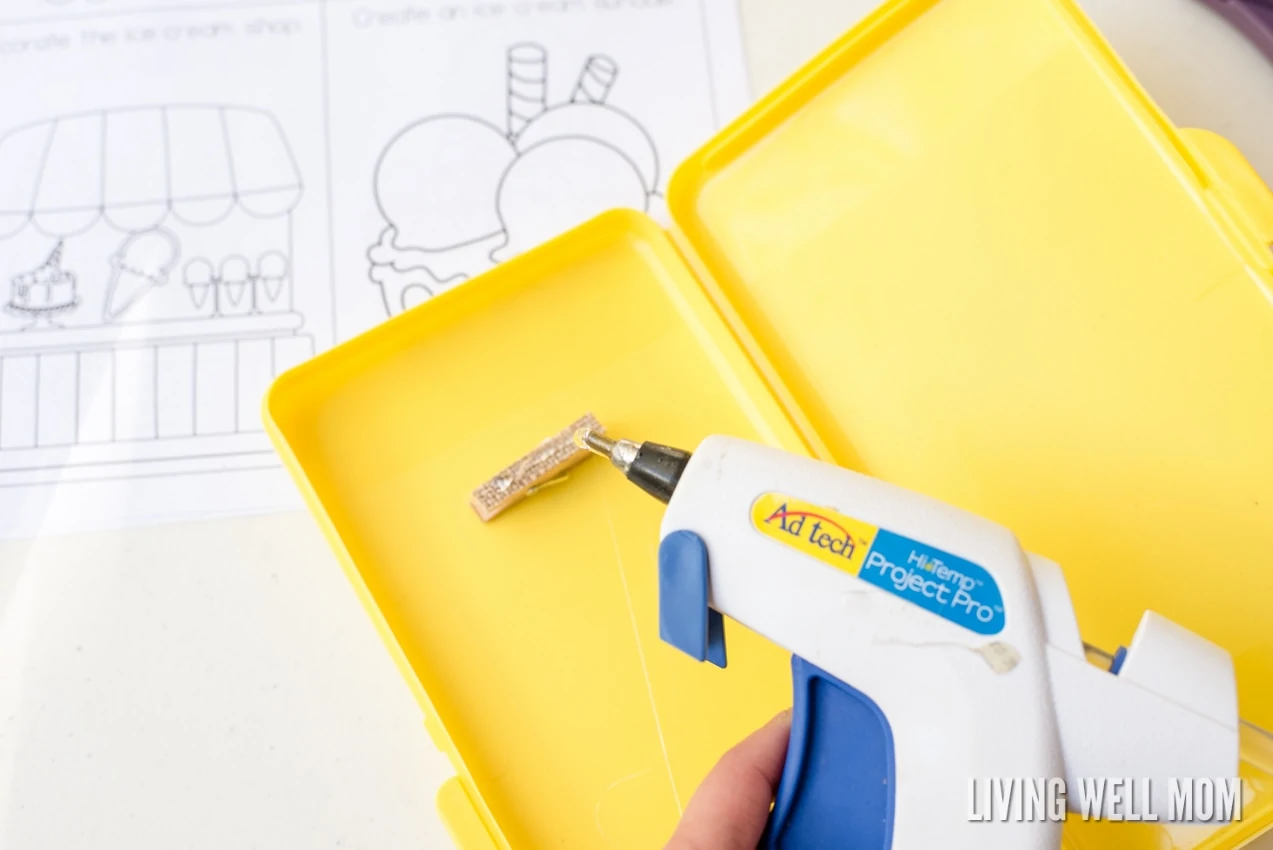 Don't give this travel coloring kit to babies or toddlers who may be able to break off and choke on a small clip!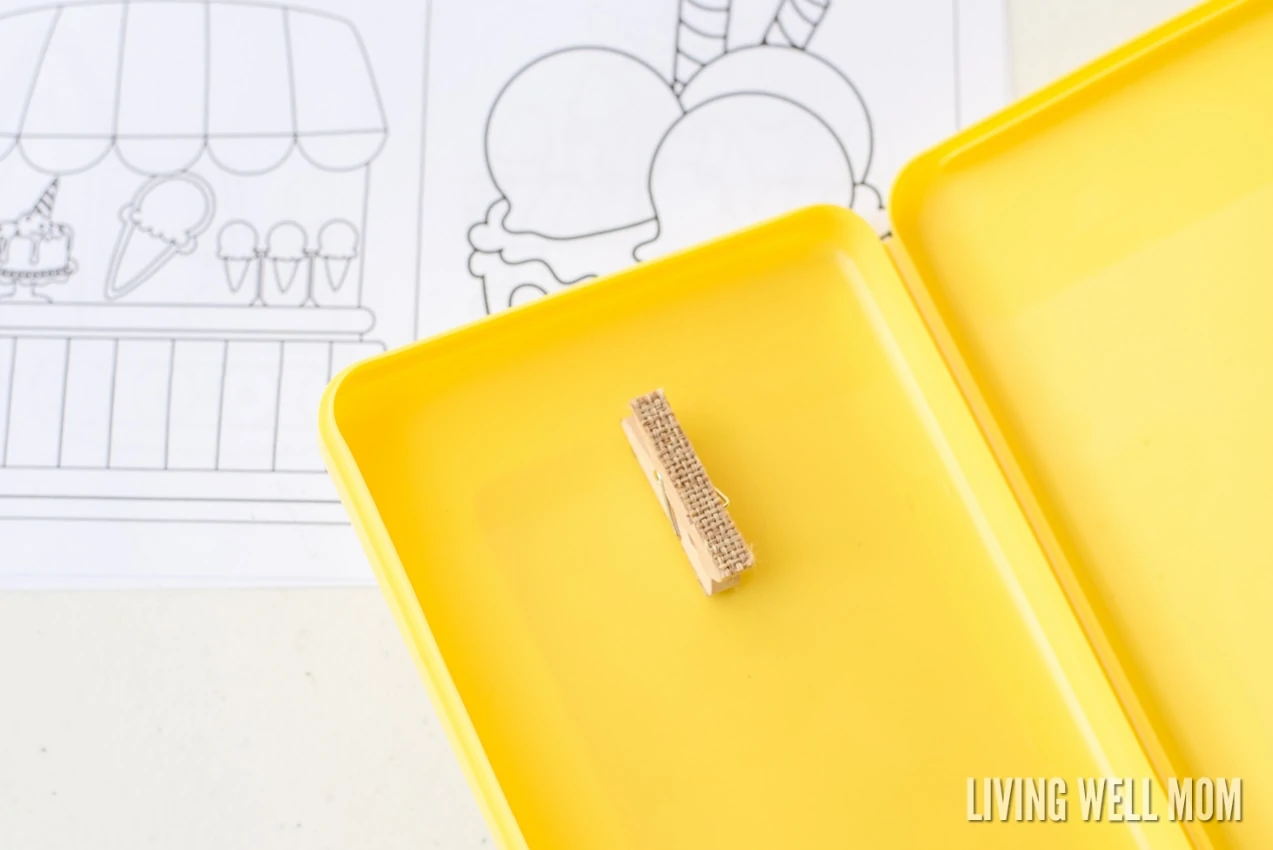 Cut out a section of the crayon box front so your child can remove the crayons easier, then hot glue the back of the crayon box to the other side of the wipes case. This will help prevent your child from dropping the crayon box every few minutes and save a little of your sanity at the same time!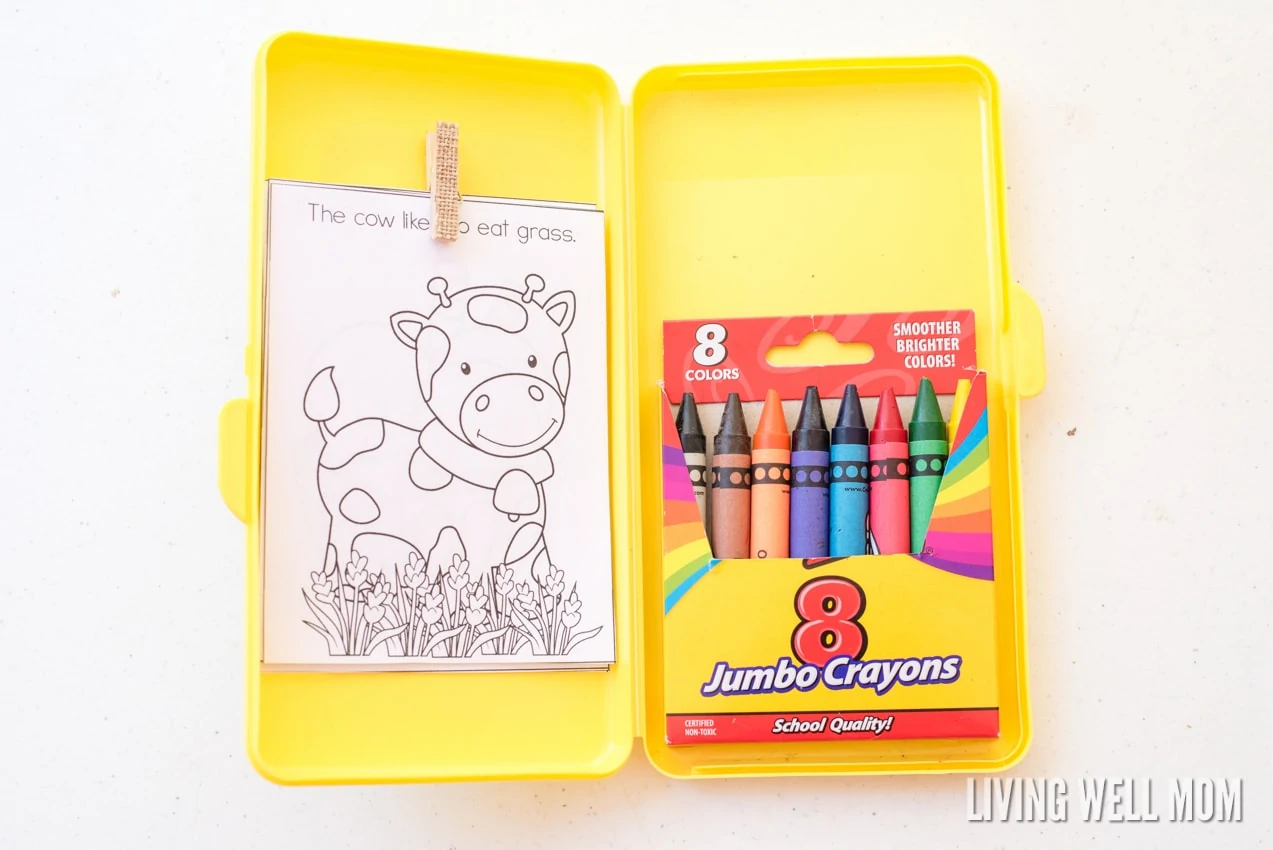 Next, print out these free printable cute coloring pages and cut on the lines so they will fit into your child's travel coloring kit.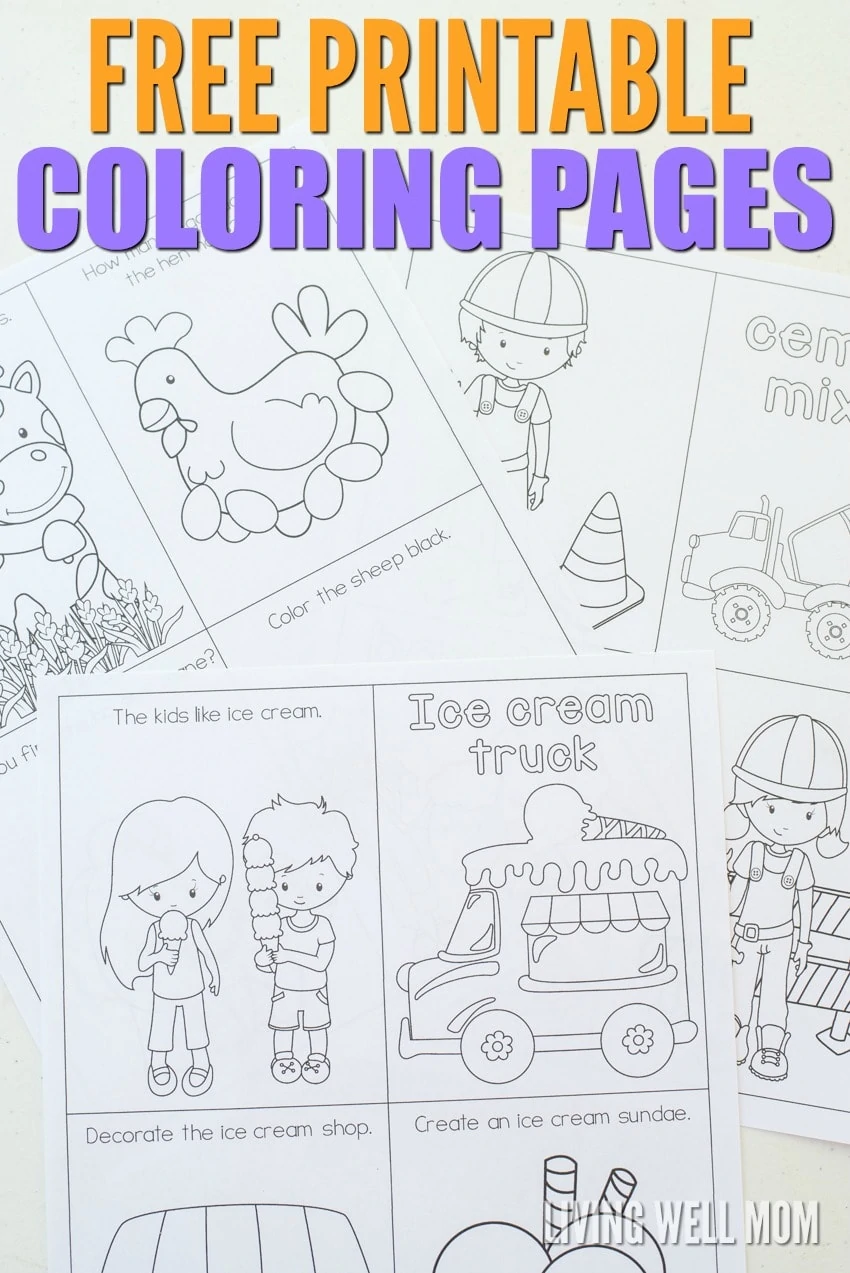 Slide the coloring pages into the clip.
If your more than one child who will want their own travel coloring kit, you can write their name on the outside or use a label maker.
That's all you have to do to make a DIY Travel Coloring Kit for kids!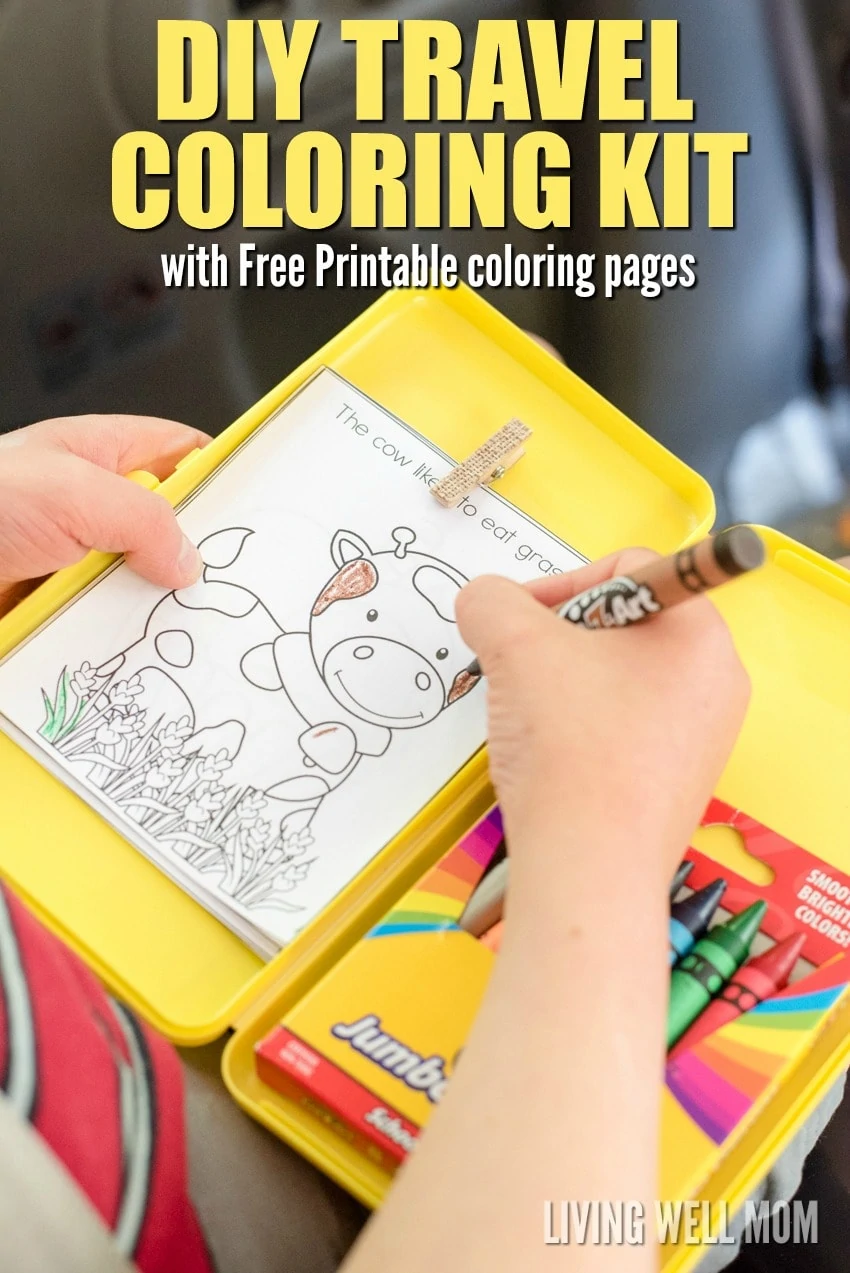 Make sure you bring some yummy snacks for your kids on road trips too.
We love Horizon snacks. Free from dyes, high fructose corn syrup, and other ingredients I don't want my kids eating, these snacks are delicious and always a hit with my kids. Some of the snacks are organic too and I love knowing my kids are eating good food.
We also love Horizon Organic milk; there's lowfat, chocolate, and strawberry too!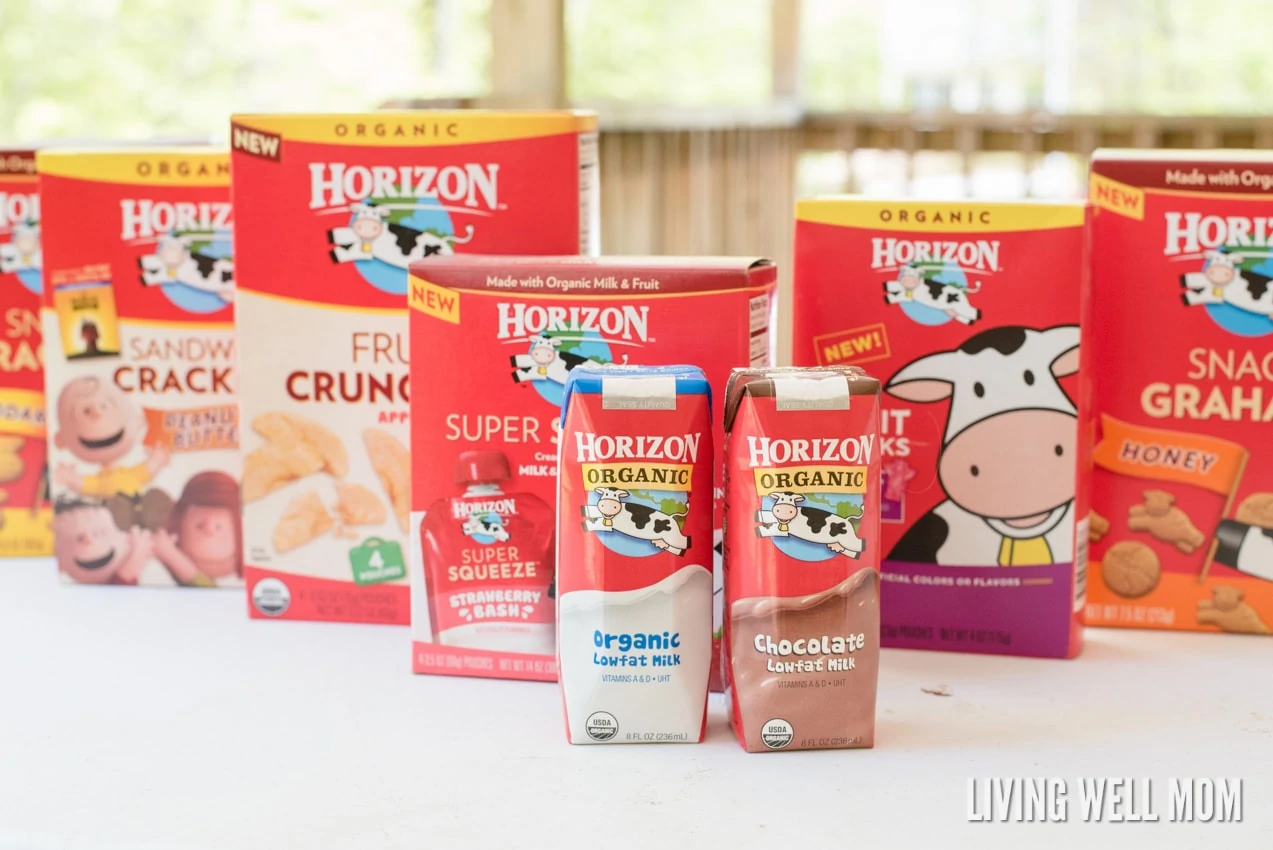 One of our favorite road trip friendly snacks is Horizon Apple Fruit Crunchers . Without a lot of crumbs or stickiness, they're less-messy and perfect for road trips!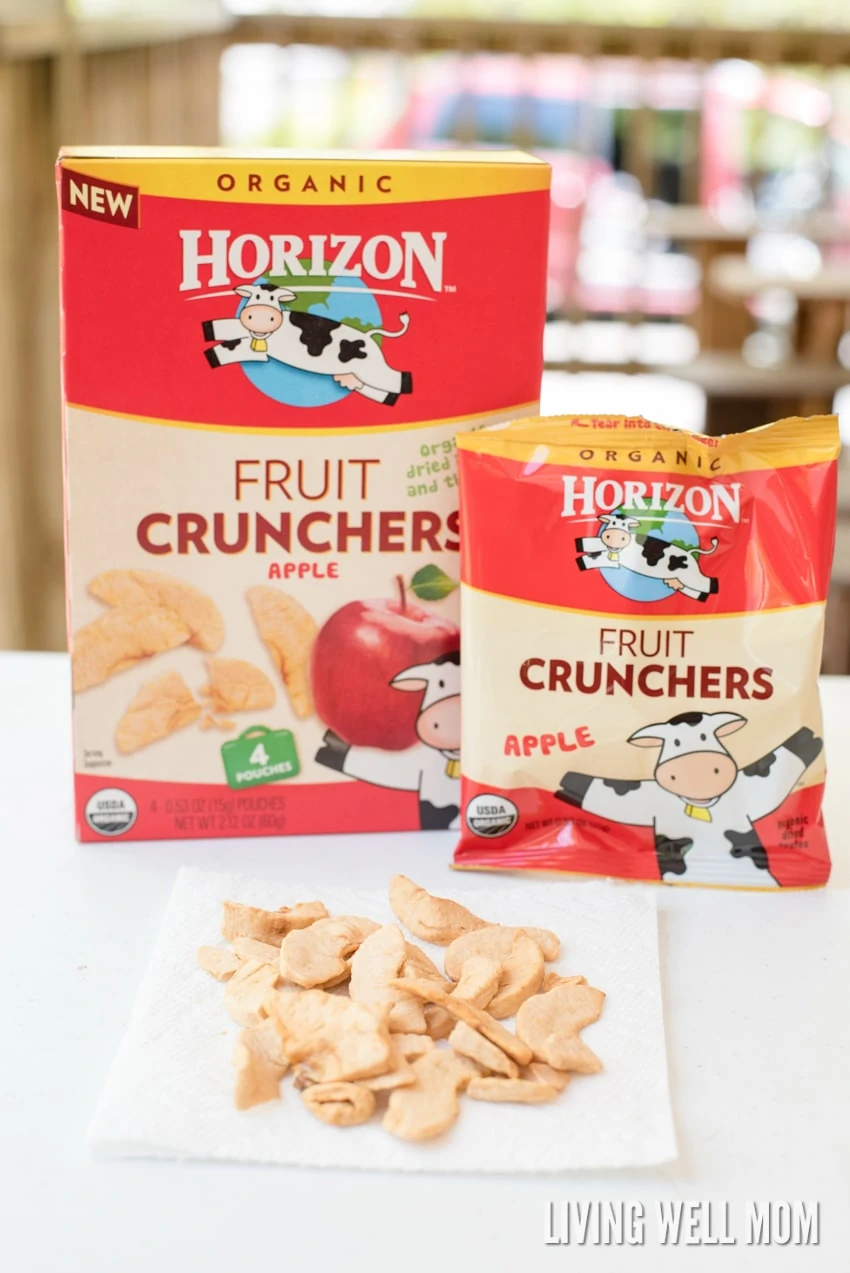 The next time you plan a road trip with your kids, try this easy DIY travel coloring kit and grab a few Horizon snacks too!
Click here to find out where Horizon snacks are near you!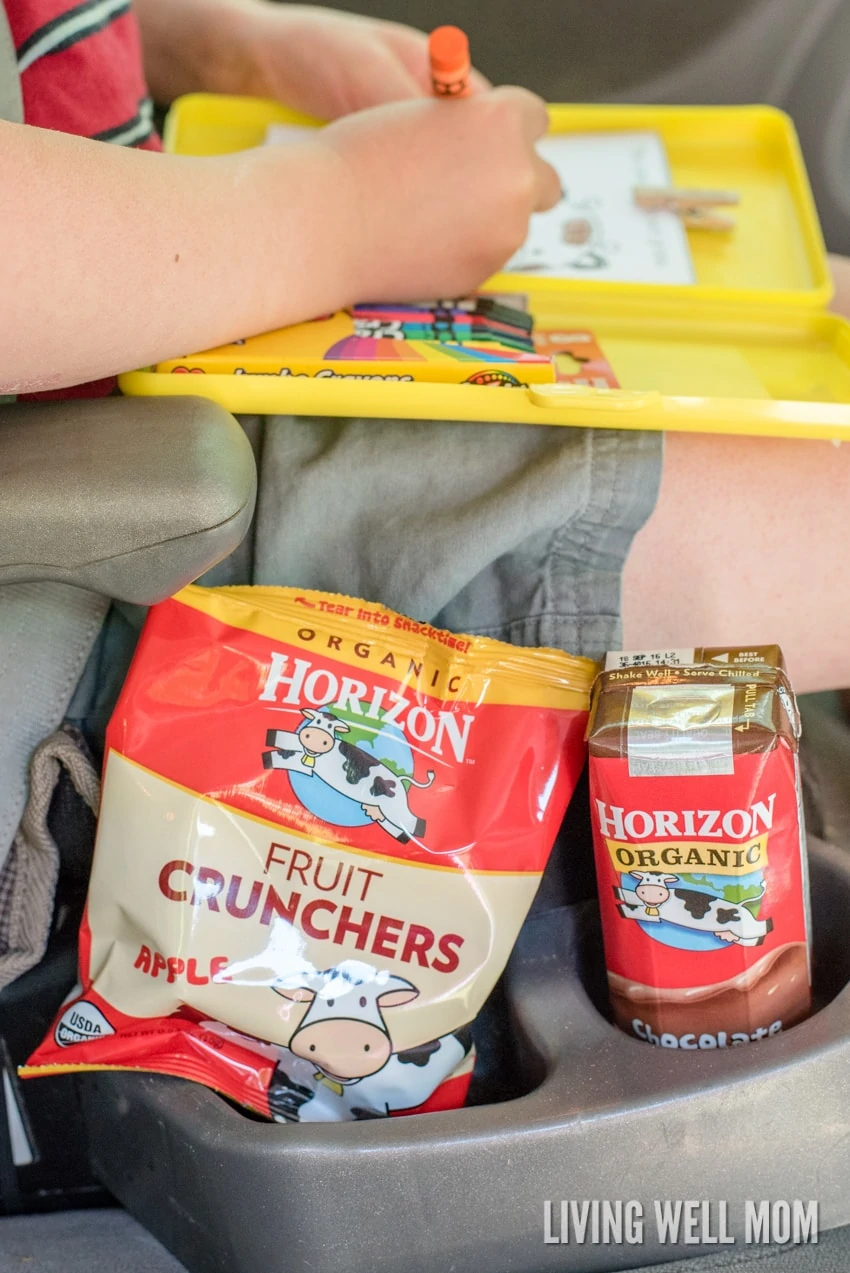 This is a sponsored conversation written by me on behalf of Horizon Organic. The opinions and text are all mine.