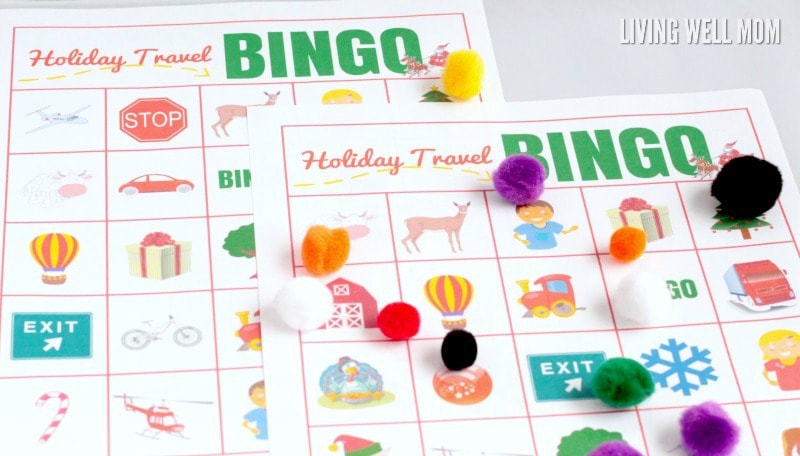 Our family is a big fan of road trips. We love traveling to new places, spending time together (even in the car), and visiting family and friends. As fun as road trips are, kids can get bored pretty quickly on long trips. We like to provide our kids with fun activities to do during travel.
For holiday trips, I made this holiday printable bingo game to keep the kids occupied during our road trips during the holiday season. The bright colors are so fun and our kids can't wait to travel to grandmas's house now!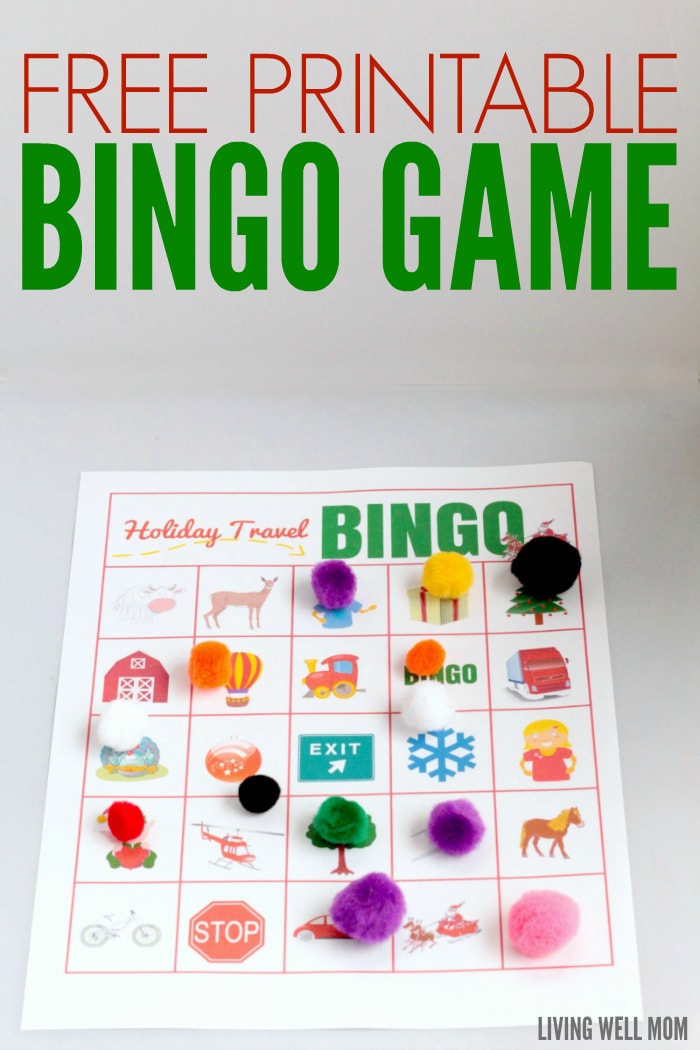 What you'll need to play this holiday printable bingo game:
Bingo printables (print below)
Travel trays, optional
Click here to download your Holiday Bingo Travel Game
Our printable bingo game has four designs so that four kids can play at a time. Depending on the order of things you find along your road trip, there can be a wide variety of winning combos.
Before you go on your trip, print your bingo cards. We used cardstock paper
. You can laminate
them for even greater durability. Place your bingo markers in a zip lock bag for each child to use during the trip. You could also use a dry erase marker to mark off each item as you find it along your way if you are using laminated cards.
The game is played like traditional bingo. Kids get to place one marker on the word "Bingo." Then, as they see the various items throughout your travels, put a marker on each spot. The first child to fill a complete row with markers (either vertically or horizontally) wins!
You can make up some house rules to extend the playtime for this game. We let the first person who saw the object put it on their card, but not any other kids. This made the game just a bit longer and also helped the kids keep their eyes peeled due to the extra compitition. Some of the objects on the card can be open to interperatation (can you score any red car or does it have to be a sedan?), which leads to lively car debates on what objects actually qualify. We definitely encourage these debates in our car.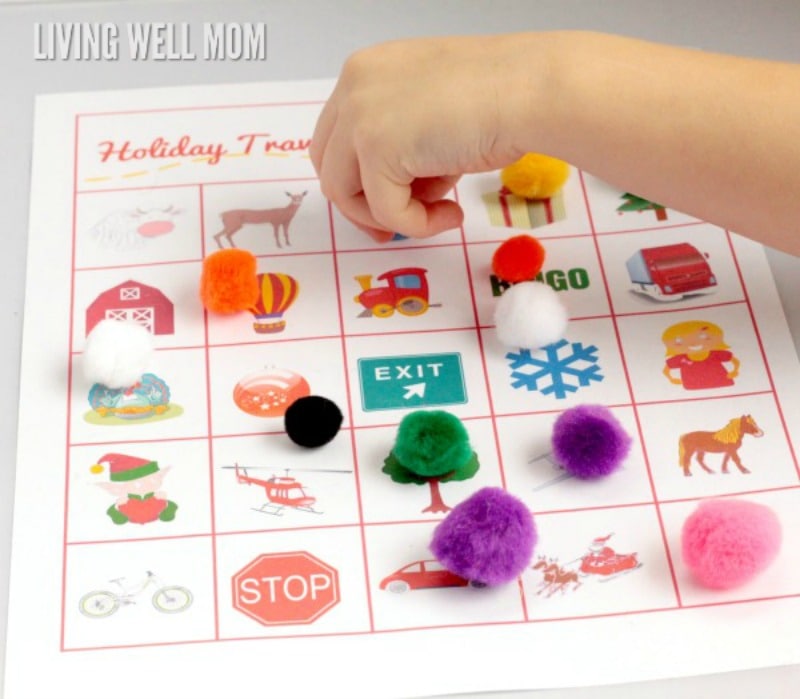 The holiday printable bingo game is so simple, but kids will love playing it. My kids wanted to play multiple times throughout our trip. Each game, they switched up who played on what board. It was the perfect alternative to backseat bickering!