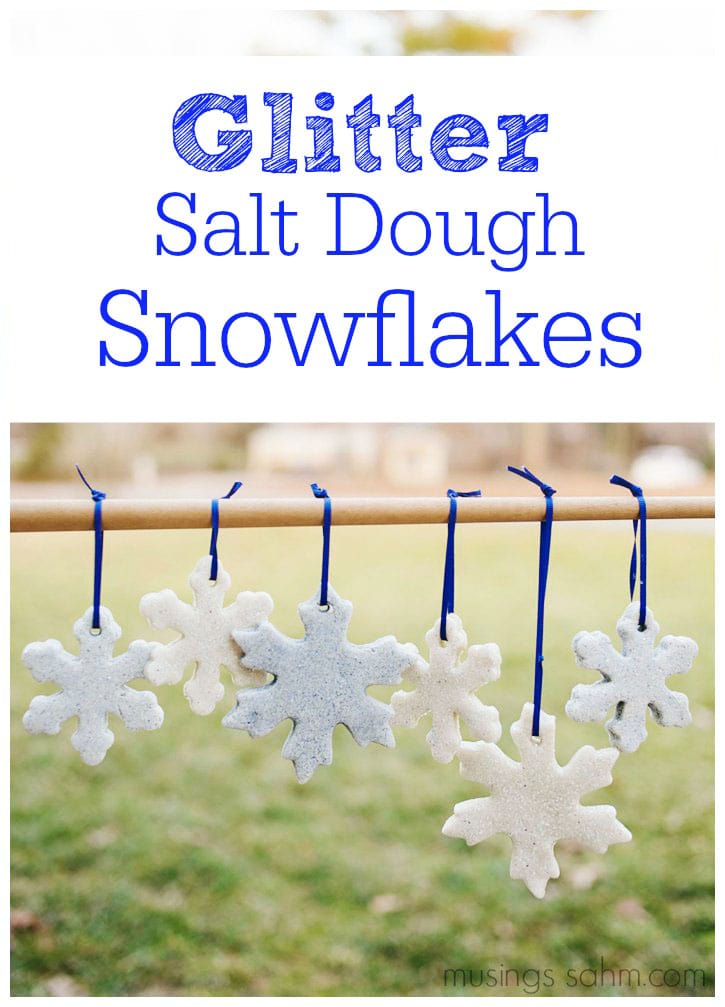 These Glitter Salt Dough Snowflakes are adorable and so much fun to create! So many salt dough recipes call for food coloring, but I was not interested in fingers (and who knows what else) stained with food coloring during this craft. Instead of food coloring I used glitter in our salt dough recipe. It was the perfect addition! Glitter usually makes such a mess, but in the dough it had all the pretty effect without glitter falling off everywhere in my house, as so many glitter crafts usually do. Using a very generous amount -like half a glitter bottle- also gave the dough the appearance of being dyed, without the mess of food coloring.
Ready to make adorable Glitter Salt Dough Snowflakes with your kids?
Supplies:

1 cup flour
1 cup salt
1/2 cup water
blue glitter
silver glitter
snowflake cookie cutters
straw
ribbon
Directions:
Mix one cup of salt and one cup of flour in a bowl.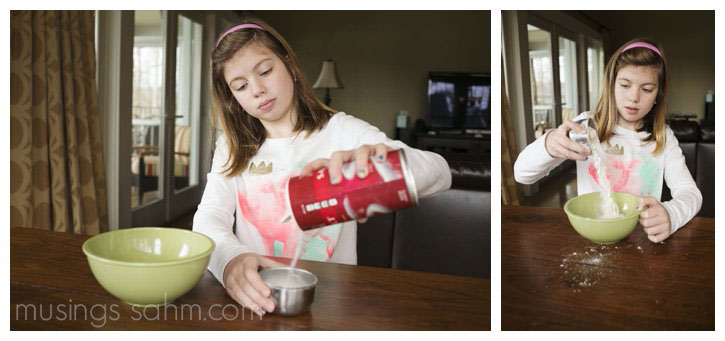 While stirring, slowly pour in 1/2 cup of water. You want to mix in just enough to make the dough pliable, but not sticky. You may not need to use the full 1/2 cup of water.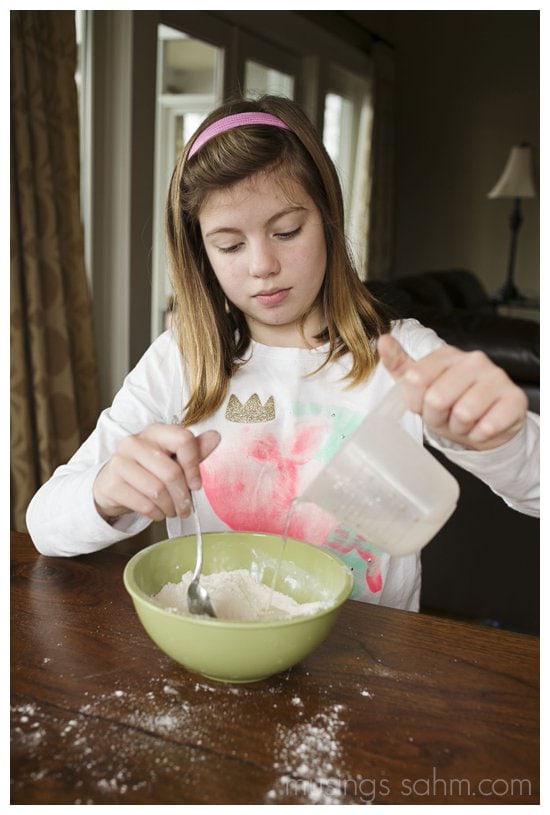 Split the dough in half. Mix blue glitter in one half and silver glitter into the other. Be very generous with the glitter. Add 3 to 5 tablespoons until you like the effect.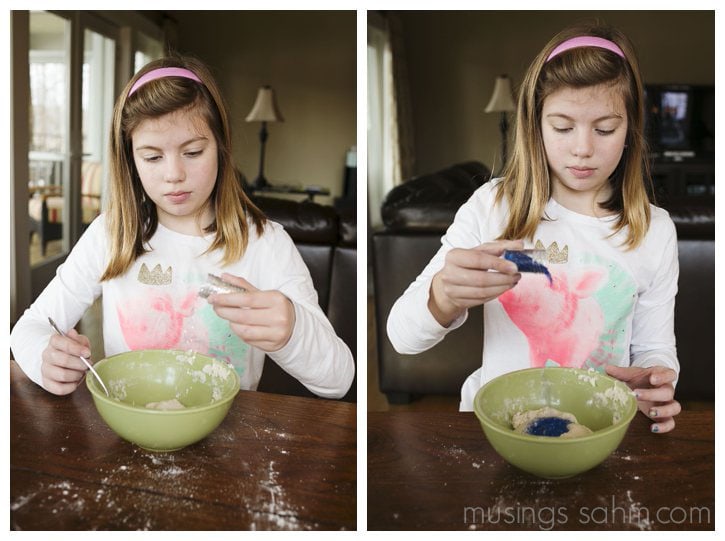 Knead the glitter into the dough with your hands.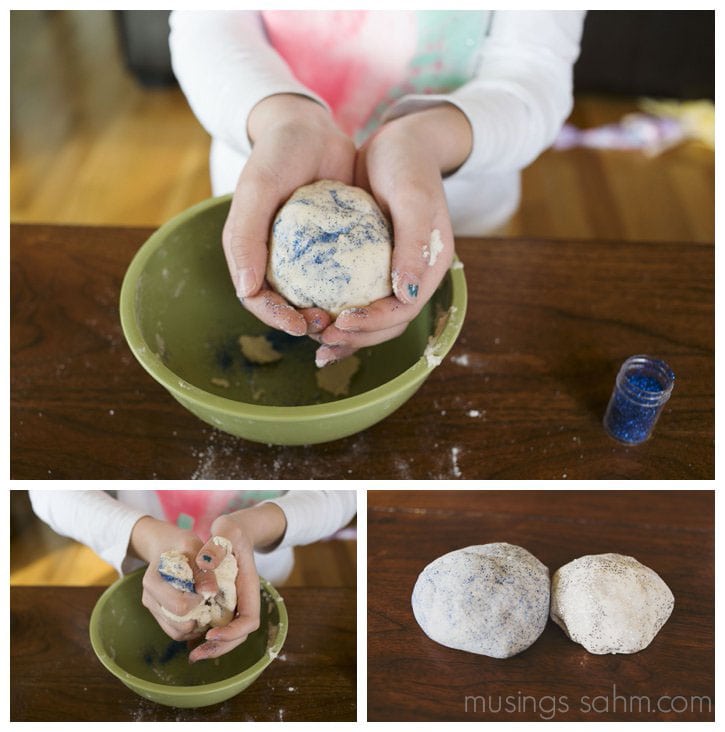 Roll the dough out to about 1/4 inch thickness. If your dough sticks, lightly flour your work area and rolling-pin.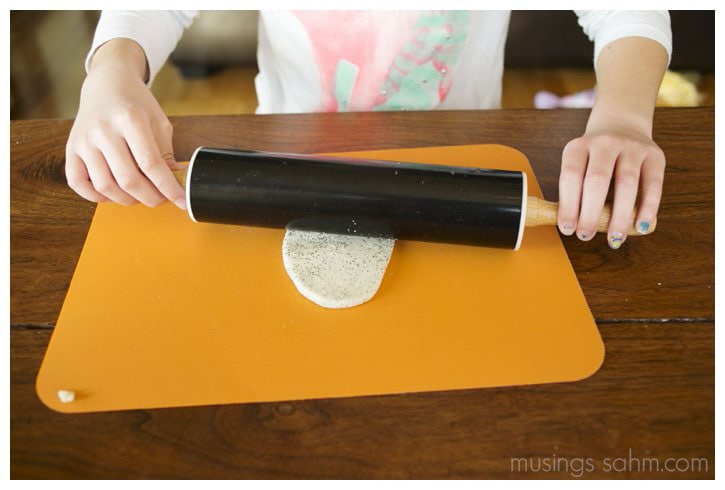 Cut out snowflake shapes.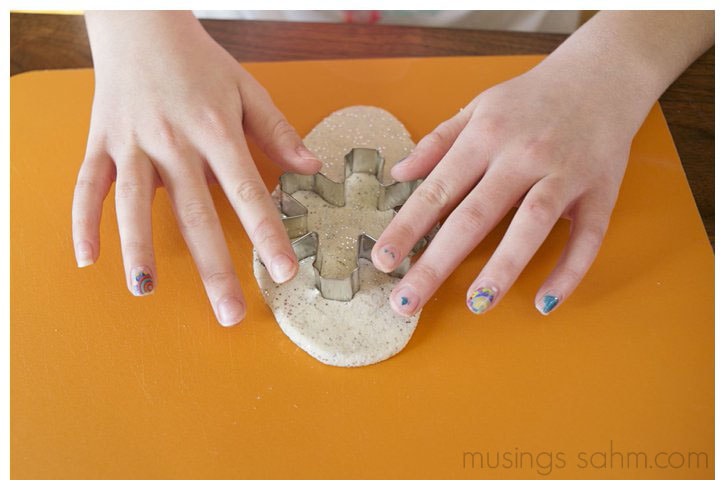 Use a straw to poke a hole in each snowflake.
Place the snowflake cutouts on a cookie sheet covered in parchment paper (foil works too).
Dry the cutouts. Bake them at 350 degrees for at least one hour, then leave them out overnight to finish drying.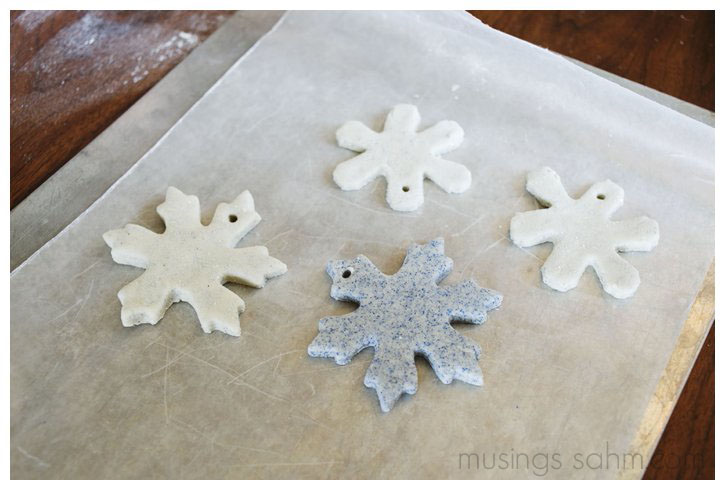 Thread a ribbon through the hole and hang them up.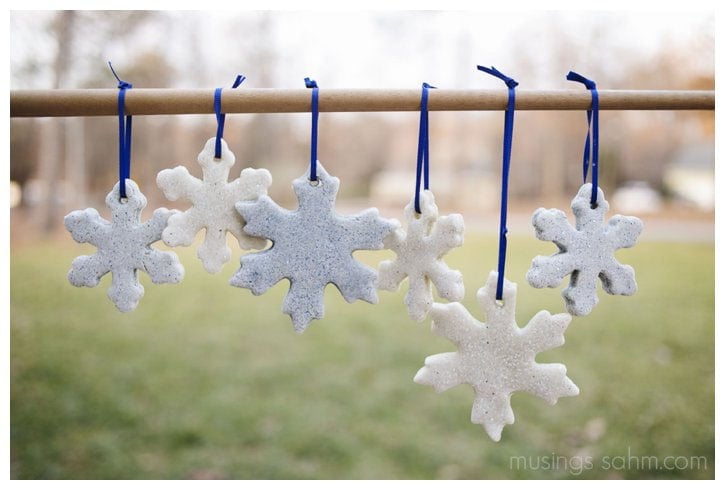 These really adorable Glitter Salt Dough Snowflakes are sure to brighten your day. Hang them from suction cups on your windows and mirrors, or create a cute mobile with the snowflakes hanging from different lengths of ribbon.
About: Hi! I'm Amanda, and I blog at Big Family Blessings, where I share my life as the Momma of half-a-dozen children ages 1 to 11. Life is a little crazy and a lot full- but somehow we find time to make adorable crafts together.