Now that Christmas is over, it's the perfect time for cozy winter-themed crafts. I wanted to make a fun craft for smaller children and came up with an idea for making pretend mittens.
This Pom Pom Mittens craft is super easy to make. It's simple enough for preschoolers to do. Even toddlers could help Mom with this one. Older children will enjoy personalizing their mittens too.
My kids are really into gloves and mittens in the winter, so they were the inspiration for this simple project. I wanted to make a craft that looked like old-fashioned mittens.
I read in an old book a long time ago that kids used to have a string that connected their mittens to keep them from getting lost. So our pom pom mittens have a string to keep them together!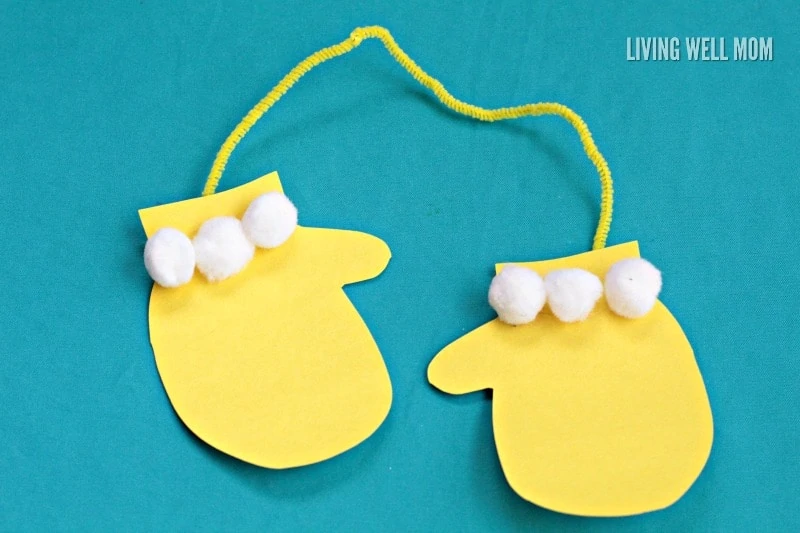 What you'll need to make Pom Pom Mittens: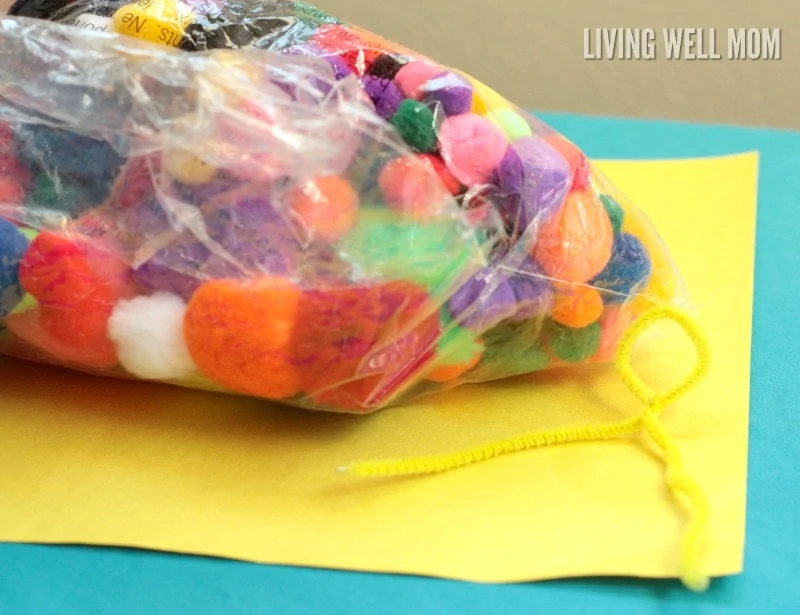 Fold your piece of paper in half. Draw a mitten shape onto the paper and cut it out. You'll have two mittens already!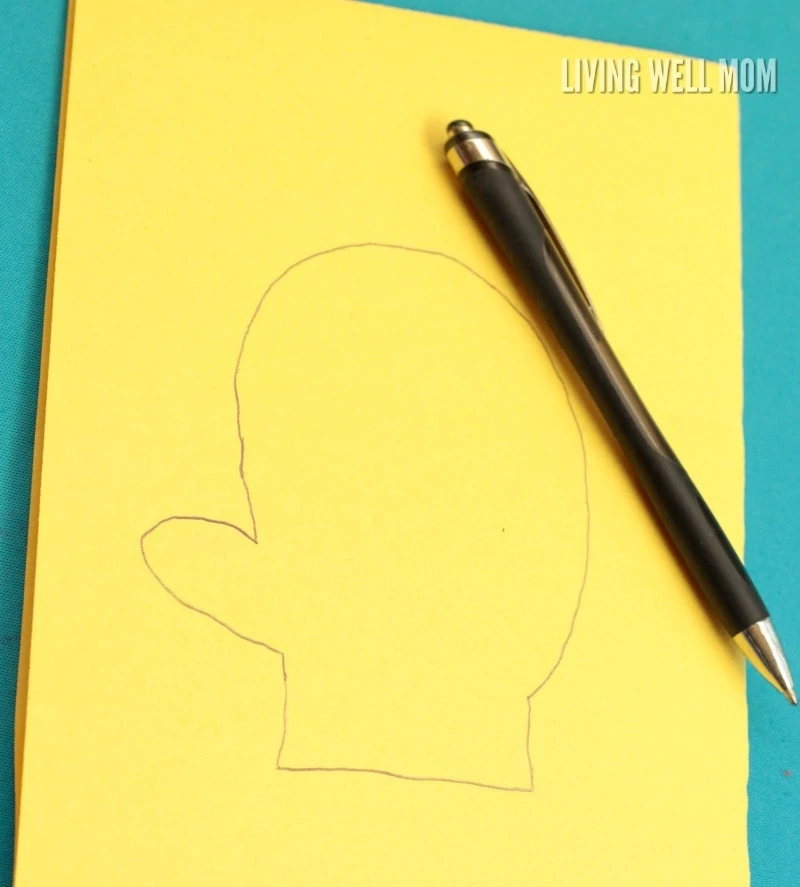 Allow kids to decorate their mittens with pom poms. My kids wanted to keep things simple and just put an edge of pom poms on the mitten cuff.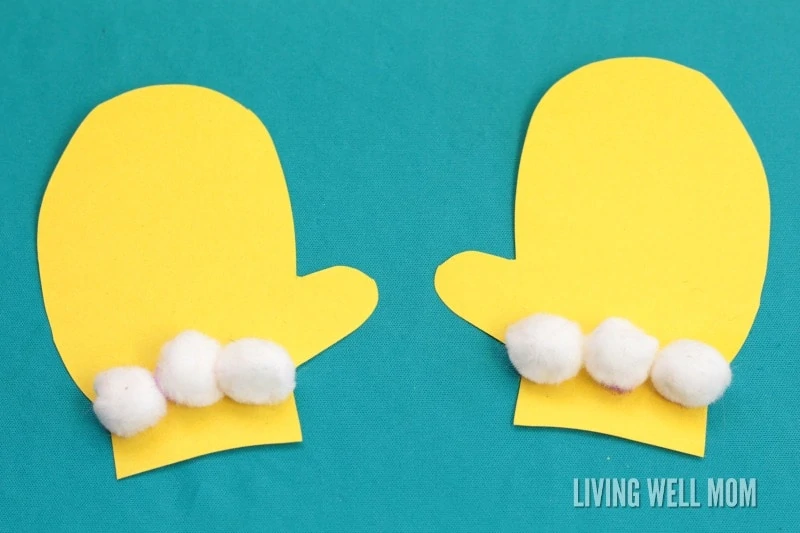 Turn the mitten over and glue the two ends of the chenille stem to the back of each mitten.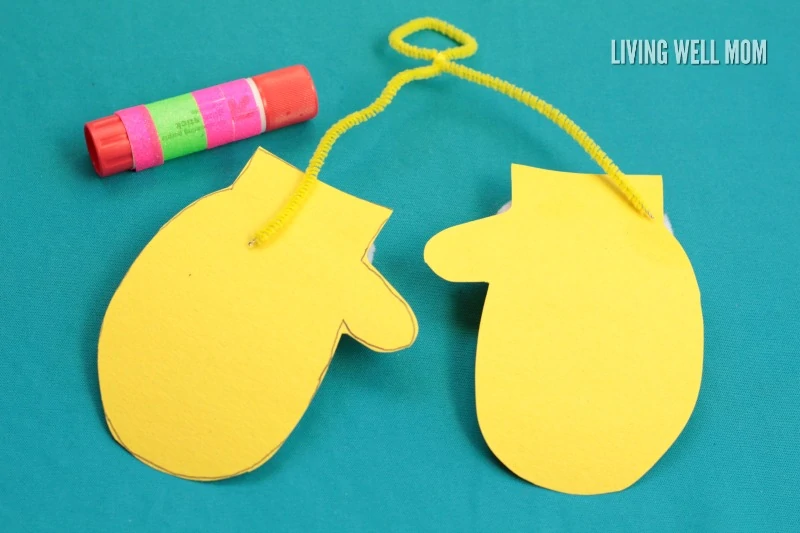 Ta da! The mittens are ready!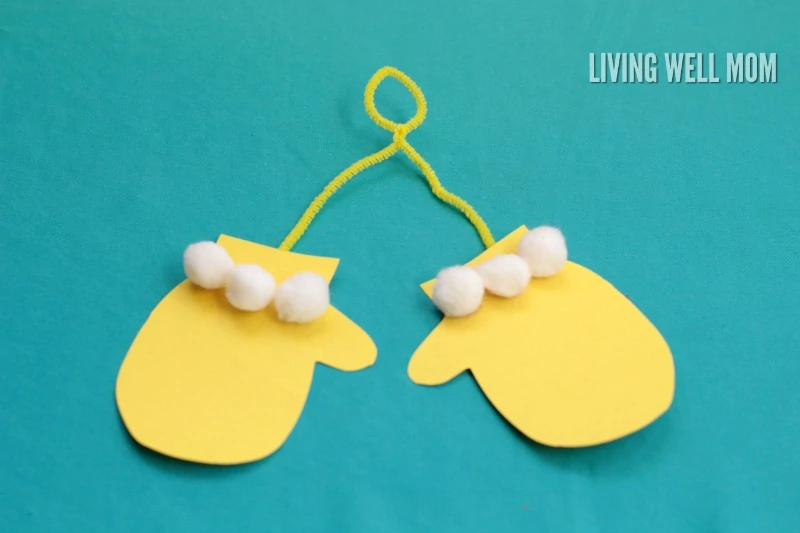 When our project dried, we hung our mittens from a door. You could also stick them on the fridge, over a window, or even drape them over the mirror in your car!
Another fun idea is to make several sets, then number them 1-25. Hang them on a wire or string and you've got a fun advent calendar idea!
I like how portable our Pom Pom Mittens craft is. The kids were pretty tickled with it as well. My preschooler kept trying to put her mittens on her hands, which was quite funny to watch! Just by changing the colors of the project, you could make these Valentine's Day mittens, St. Patrick's Day mittens, or Christmas mittens! Use your imagination and go crazy!