Advent calendars allow you to count the days down to Christmas in a fun, tangible way. However, if you are anything like me, the thought of a complicated, fancy craft project adds way more stress than joy in this season of life. Thankfully, I've found some fantastic advent calendar ideas that are both simple and beautiful!
Don't be fooled into thinking you have to do a DIY advent calendar either. There's no shame in buying a ready-made version! That's why I included some of my favorite advent calendars that you can purchase on this list.
There are so many creative options available too beyond the classic paper version with the little windows. From Disney to LEGO, nativities, and more, your family will love these ideas!
The Advent Calendar: A Christmas Family Tradition
There are so many traditions that go along with Christmas and we each have our favorites. One of mine is the advent calendar. There's just something about the anticipation of opening each little square or box or whatever method is used each day as we count down to Christmas.
When I was little, I remember my mom always pulling out our little cardboard Advent calendar with the King James Bible verses inside. The flaps became so worn, they were almost falling off, but it was something we all looked forward to.
As I had my own family, I decided an advent calendar would be a December holiday tradition to continue.
In the past, we've bought the cheap chocolate Advent calendars, but one of my kids would always steal the candy and a small war would ensue. That's just not the kind of Advent calendar tradition I'm aiming for. You know?
This list of 26 advent calendar ideas will let you actually enjoy this family tradition! No mess, no fuss. Whether you opt to purchase one or try a DIY advent calendar this holiday season, these options are so much fun!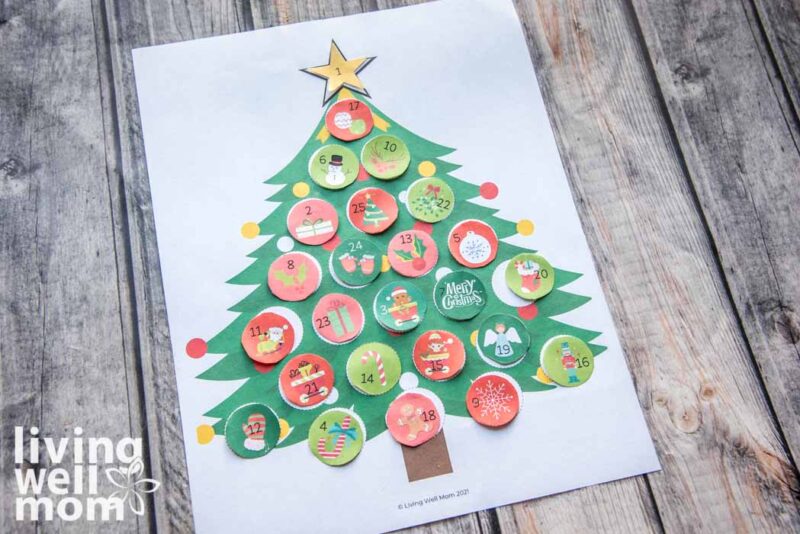 13 DIY Advent Calendar Ideas:
This year, I thought it would be fun to make our very own calendar. From printables to wrapped little gifts, I'm amazed at just how many fun DIY Advent calendar ideas there are!
I love that these ideas are inexpensive and you don't have to be super crafty to make many of them.
1) Simple Printable Advent Calendar
Want to keep things extra simple? Grab this free printable advent calendar. Cut out the ornaments, then let your child glue one on each day. You can even print out multiple sheets and have one for each child so you don't have to hear them argue over whose turn it is!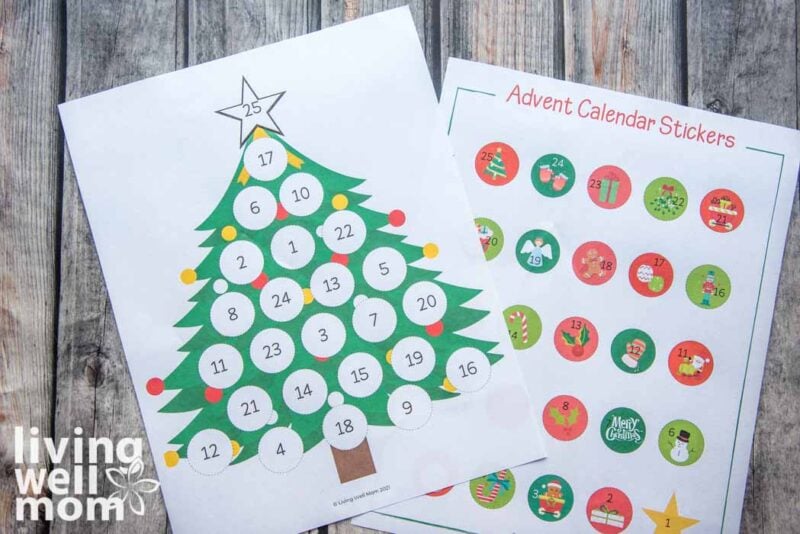 Grab the free printable advent calendar here: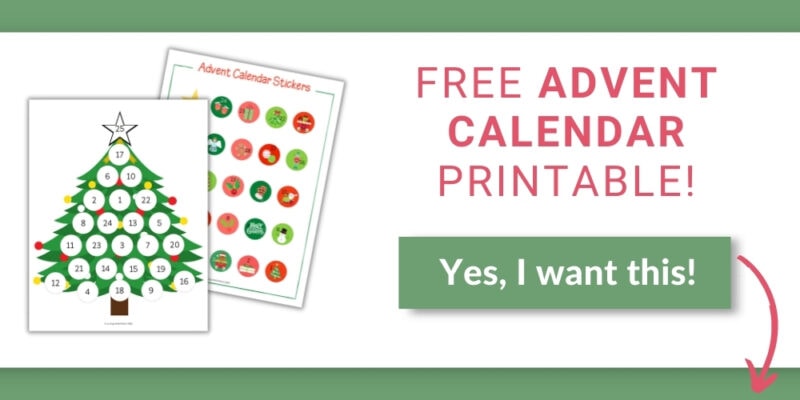 2) Acts of Kindness Printable Calendar
Count down to Christmas day with a simple gesture each day with this Act of Kindness Printable Calendar. This is a great way to get into the spirit of the season along with your children.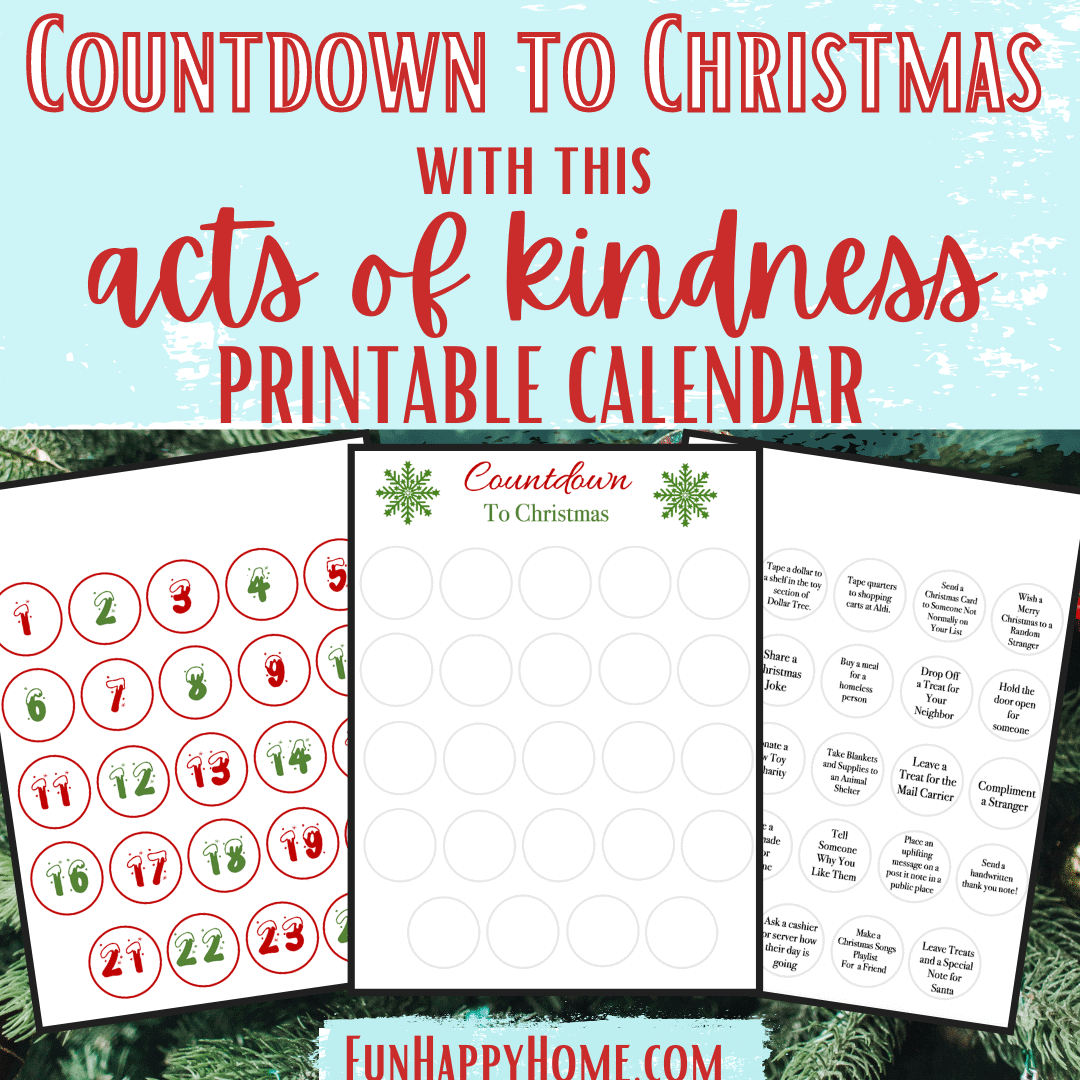 3) Tree Decorating Advent Calendar
This takes the standard Christmas tree advent calendar to a new level. Let the kids decorate their own tree and collect new ornaments with this fun and memorable Decorate-A-Tree Advent Calendar.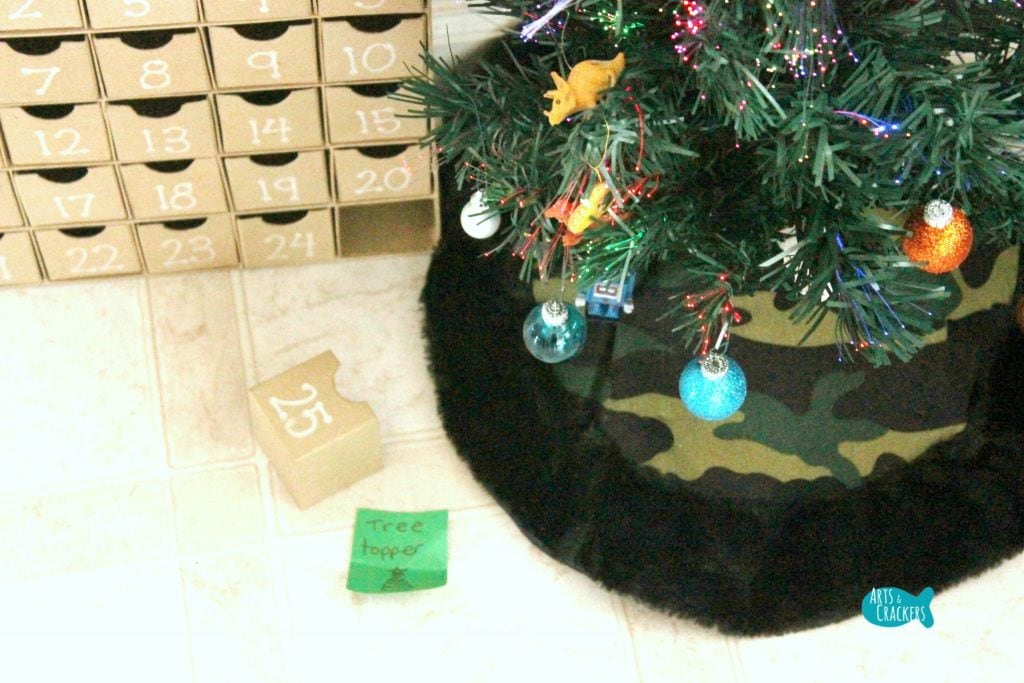 4) Farmhouse Style Advent Tree
Farmhouse-style DIY Advent Calendar made from paint sticks. This project is so affordable, and lots of fun to make! Let your kids take turns moving the tiny wreath from peg to peg as they count down to when Santa visits!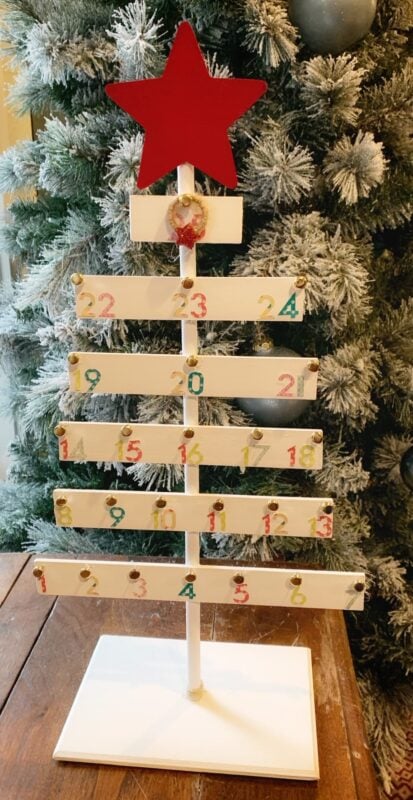 5) Surprise Punchbox Advent Calender
Learn how to make this cute Christmas Countdown Punch Box! Your kids will love punching through the tissue paper to find a mini surprise like a piece of candy.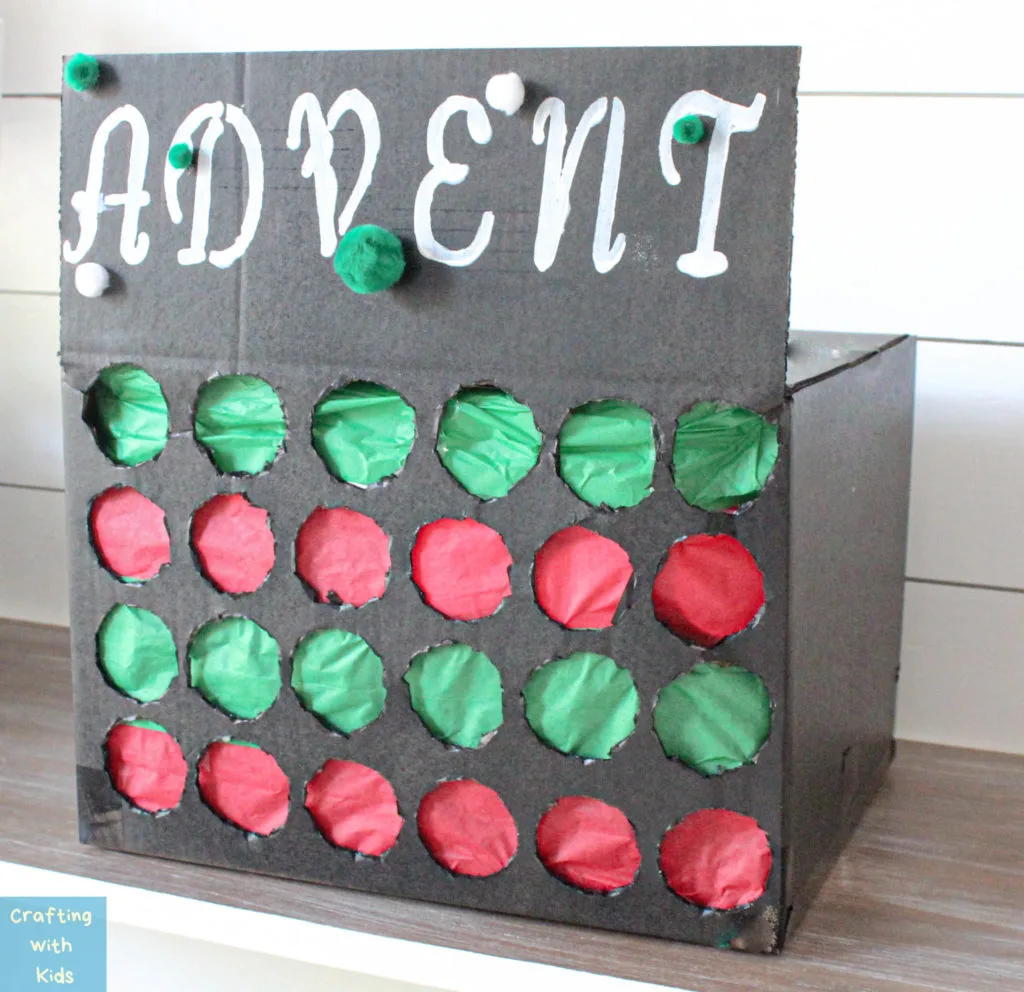 6) DIY Candy Advent Countdown
Unwrap a treat every day with this Easy Advent Calendar idea for kids! I love advent calendar ideas like this because they really add to the magic of the season. You can fill these with candy, a mini toy, or even a sweet handwritten note.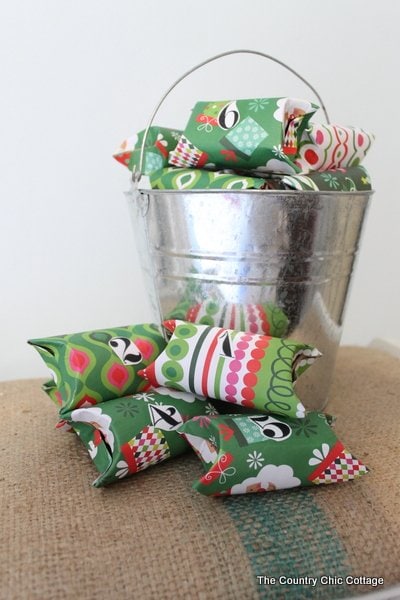 7) Toilet Paper Roll Advent Calendar
Learn how to make this easy Christmas Tree Advent Calendar from toilet paper roll tubes! You can invite the kids to help you paint the tubes various shades of green – one of my favorite activity ideas.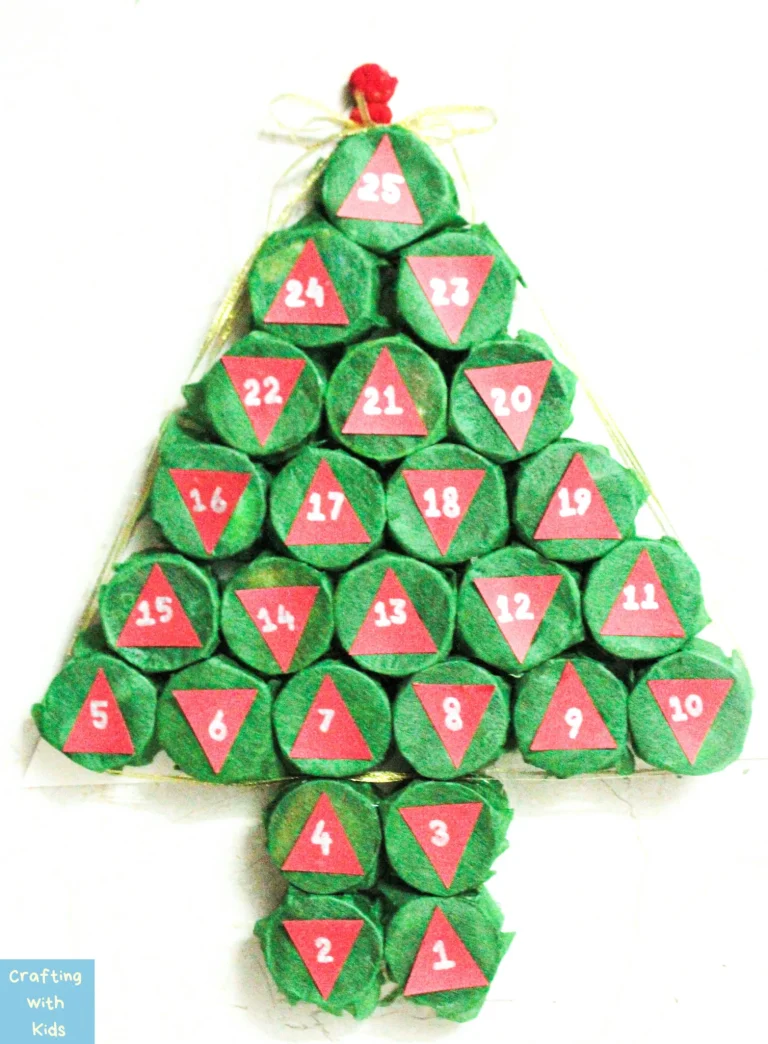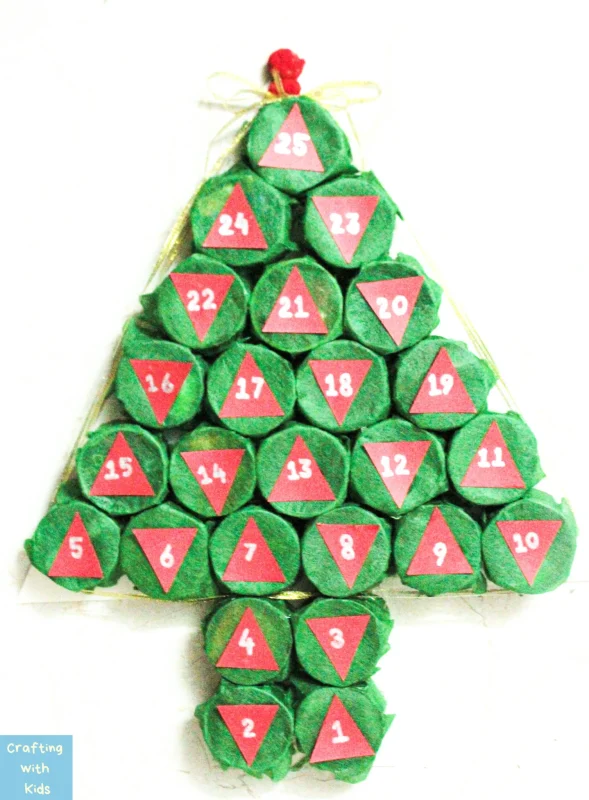 8) Paper Bag Advent Countdown with Filler Ideas
This DIY advent calendar idea is super easy and affordable! It makes the perfect kid's Christmas countdown! Fill the paper bags with stickers, treats, toys, etc. There's a lot of versatility with this inexpensive idea.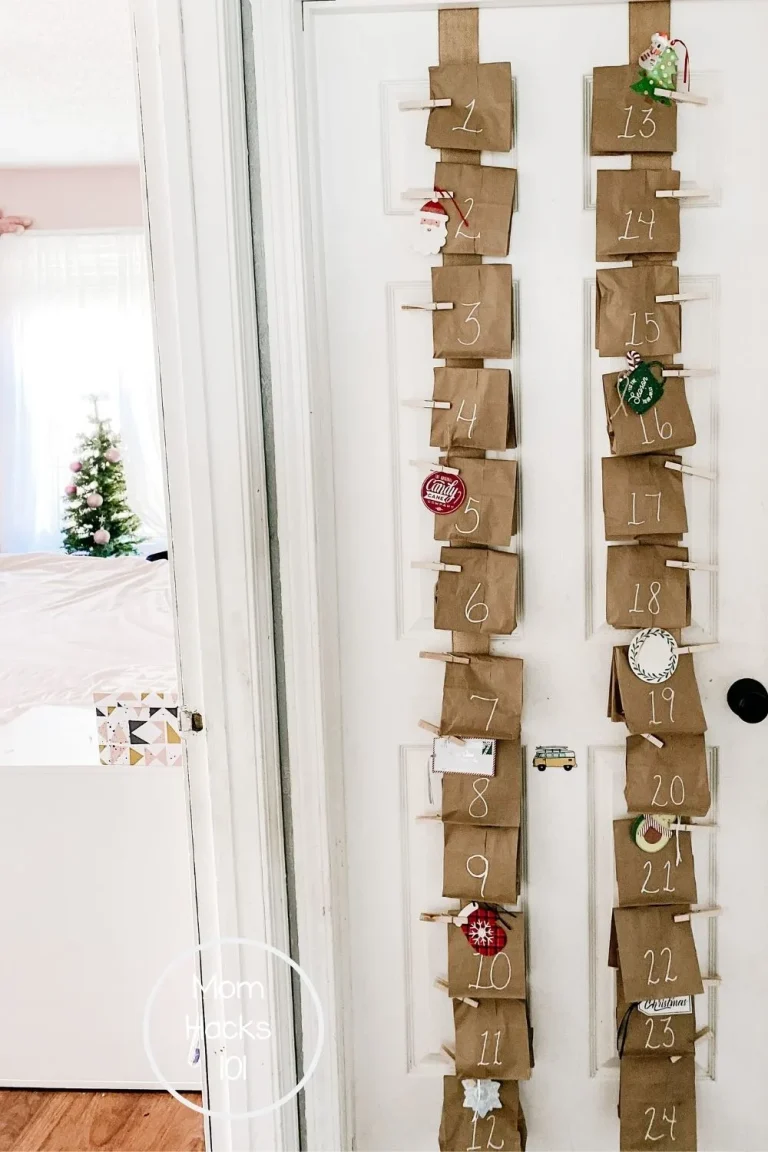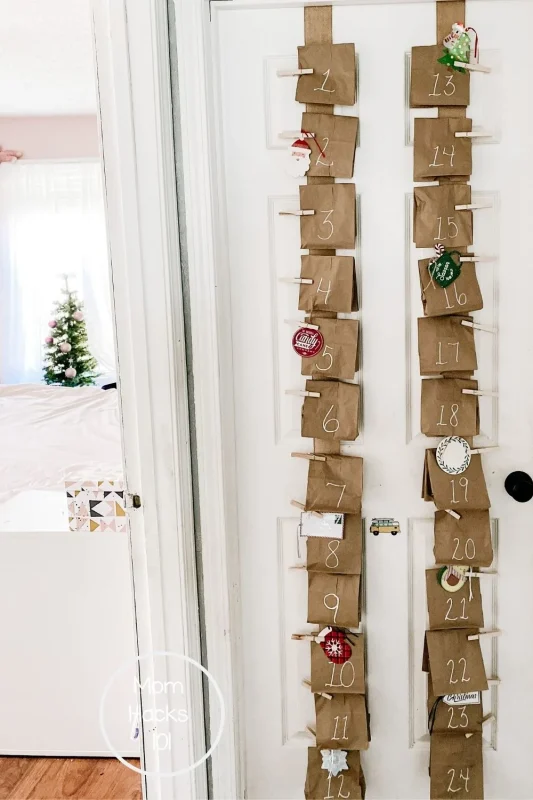 9) Envelope Advent Calendar
This is one of the sweetest advent calendar ideas! Celebrate each day of advent with a special message or activity idea for the whole family with this Envelope Advent Calendar. You can keep the activities short and sweet (like coloring together), or more challenging, like a fun scavenger hunt.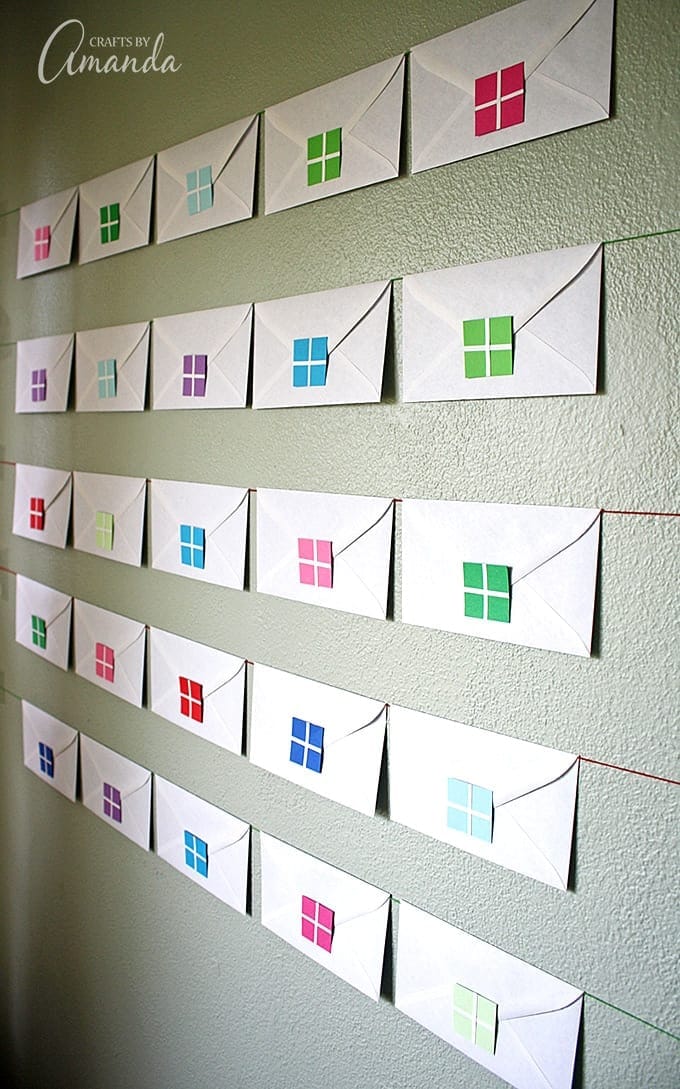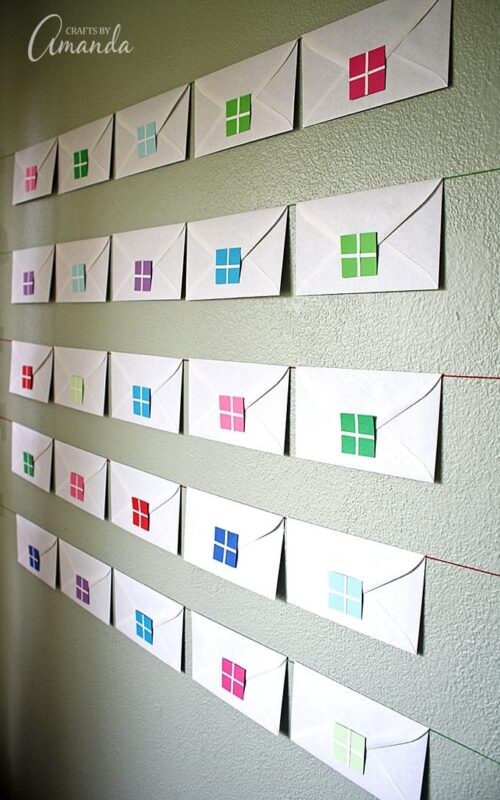 10) Scripture Advent for Kids
Make an advent calendar using these Printable Scriptures for Advent for a simple Christmas countdown. I love that this adds meaning and depth to the holiday. Such a sweet homemade advent calendar idea.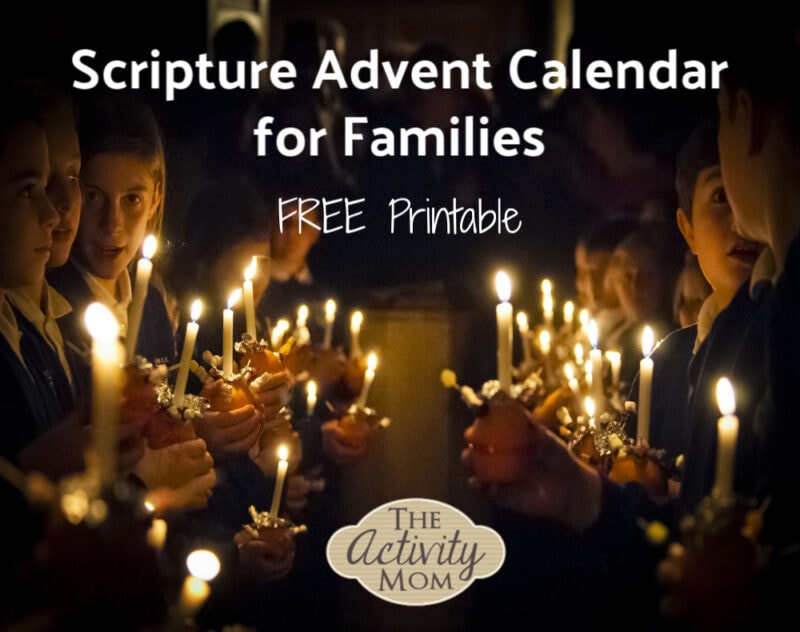 11) Advent Care Package
Send something for each day to help someone celebrate the Christmas season with these ideas for an Advent Calendar Care Package. This is a great option to put together with your kids and send to someone who is away for the holidays.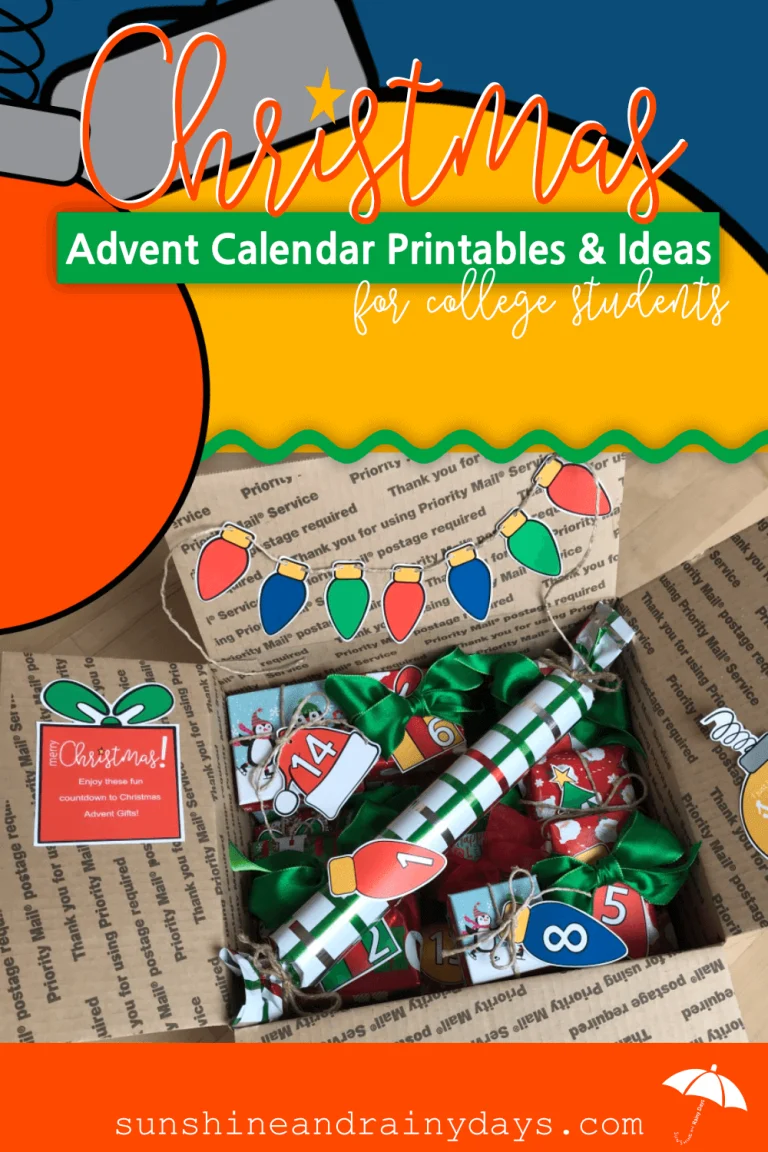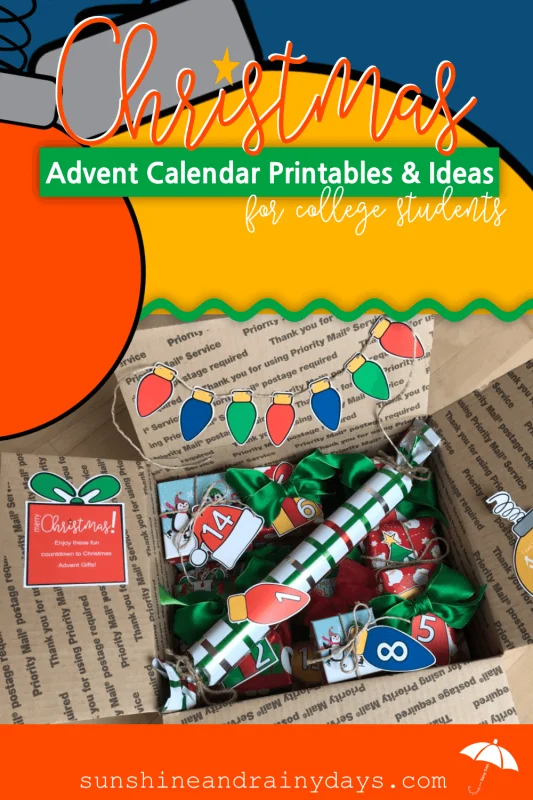 12) Gumball Christmas Countdown
There's nothing more fun than getting a prize from a quarter machine. Try this Gumball Machine Advent Calender for a sweet treat each day of December! You can find a gumball machine at a thrift shop or even on Amazon.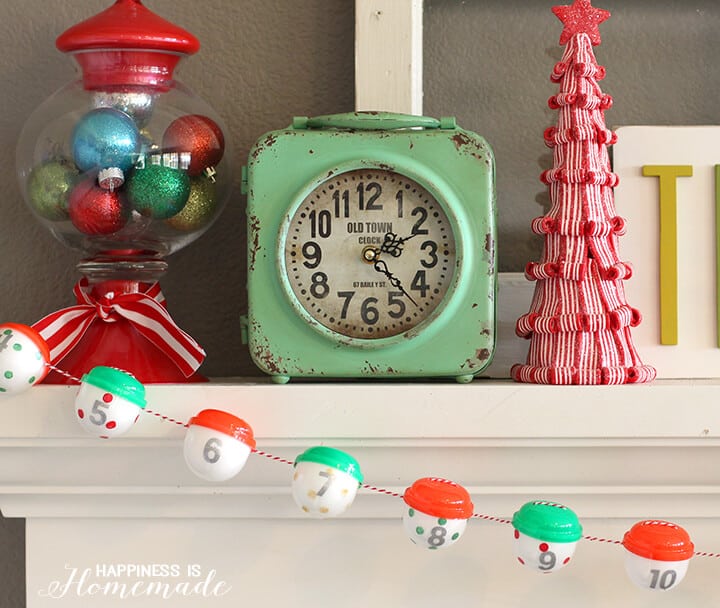 13) Paper Chain Advent Calendar
The classic Paper Chain Advent Calendar is such a fun way to count down until Christmas! Learn how to make an easy construction paper chain Advent calendar with this simple tutorial.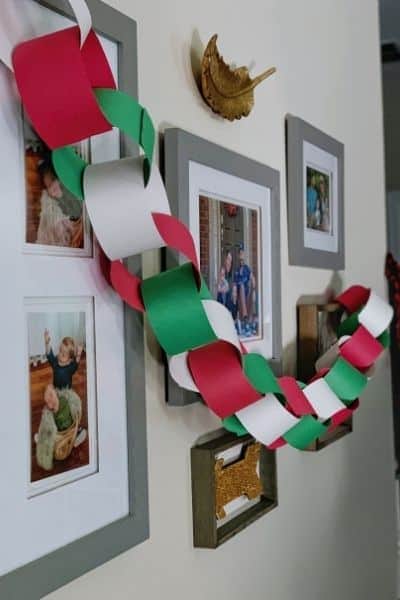 13 Advent Calendars to Purchase
Now let's dive into some advent calendar ideas that you can purchase. These are all cute and many can even be reused for years to come!
Have a little one that loves playing with felt? Let him or her decorate a felt Christmas tree as you count down to Christmas.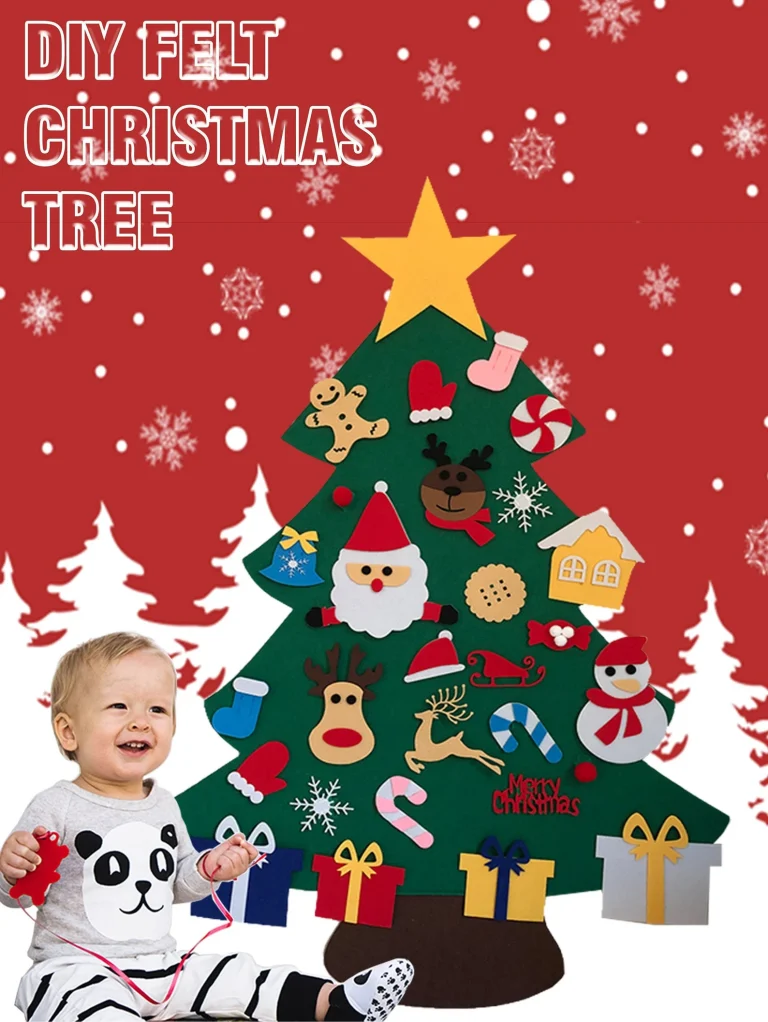 This advent calendar also acts as part of your Christmas decorations. Find a spot to display this and stuff the pockets with the treat of your choice.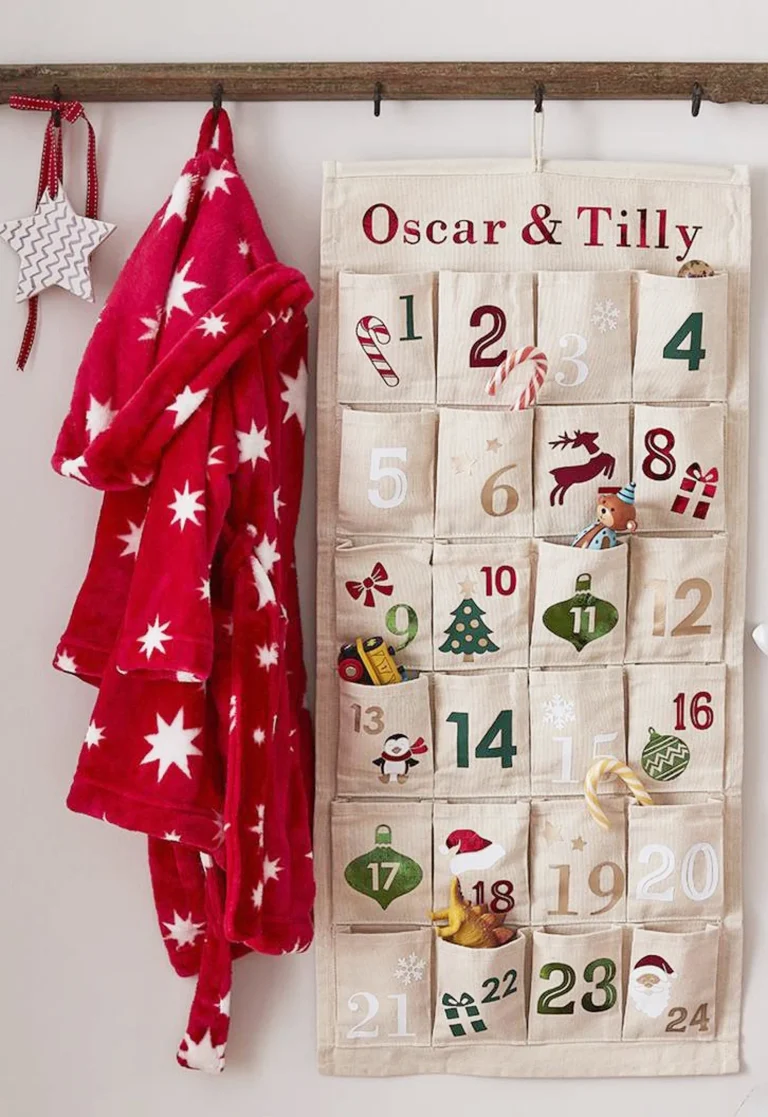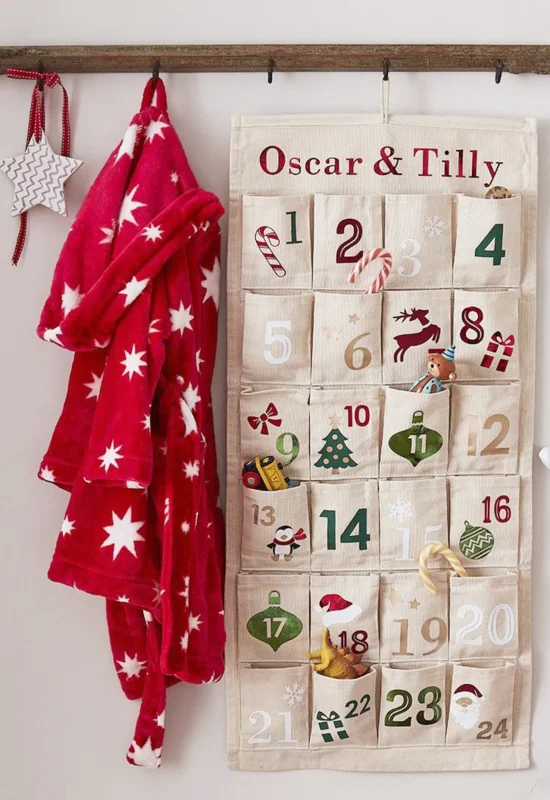 Fill these reusable muslin bags with candy, toys, or meaningful messages, then hang them on ribbons, twine, or string.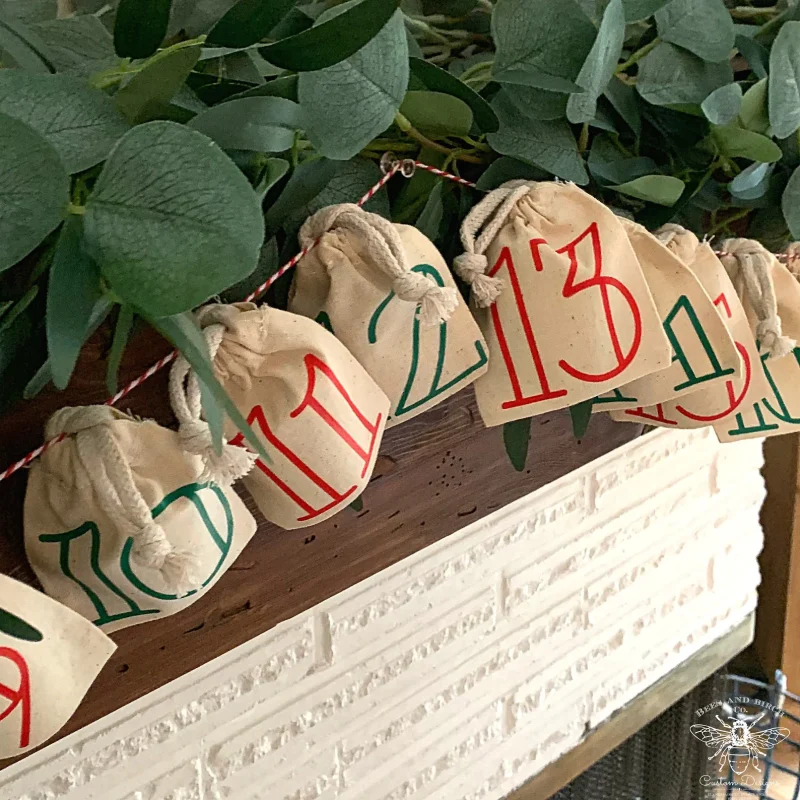 I absolutely love the little nativity scene plushes that come with this nostalgic advent calendar. This is a great way to teach the nativity story to children too.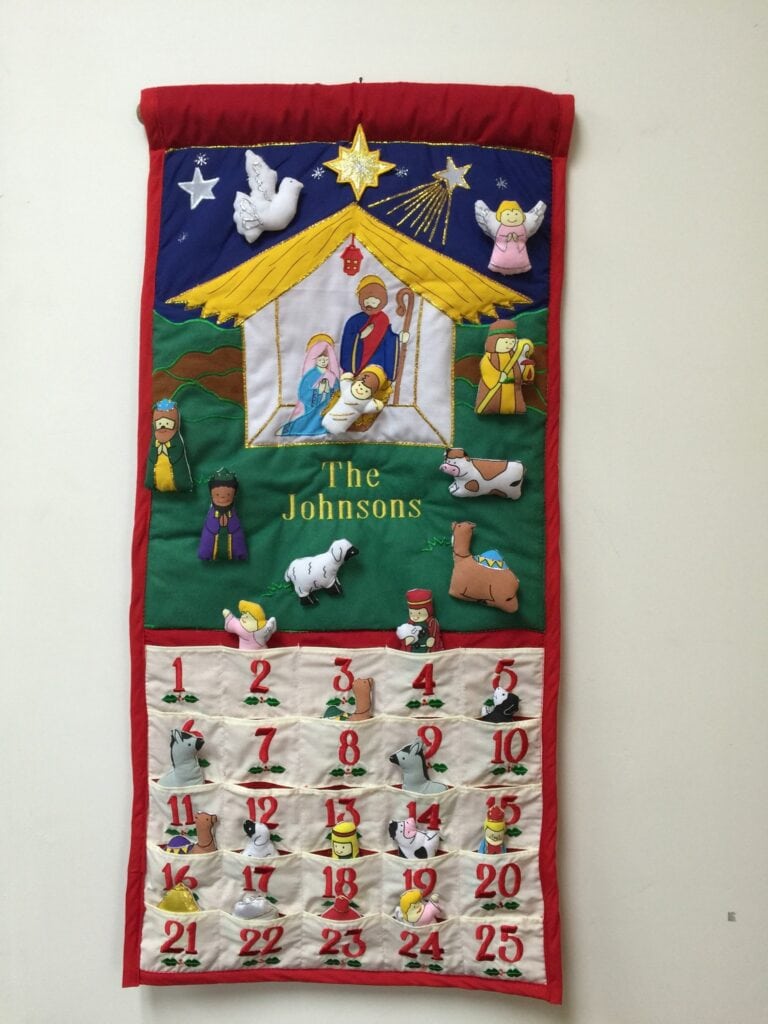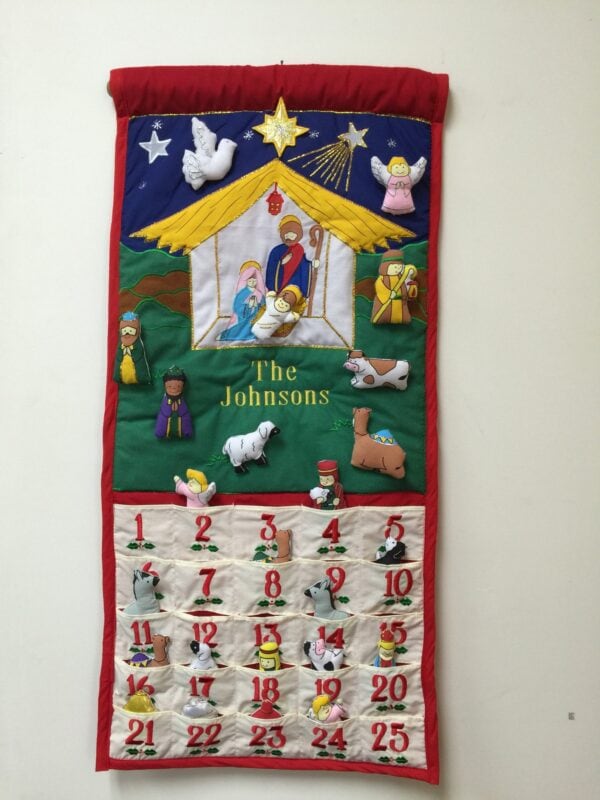 This cloth advent calendar features a charming scene from Santa's Workshop. The advent calendar characters are beautifully made with many different ones to keep your children entertained for hours as they count down to Christmas Eve.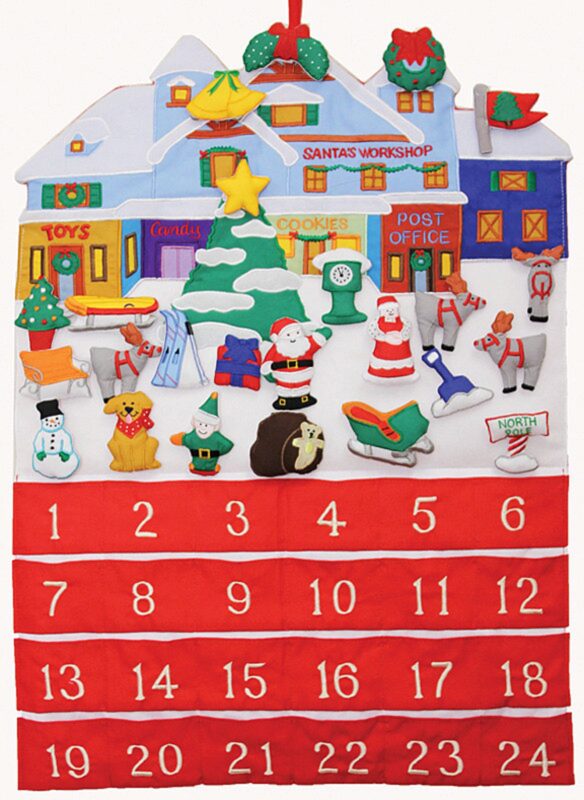 Okay, I would have gone crazy for this one as a kid! I absolutely loved collecting rocks—and hope to pass the habit onto my own children.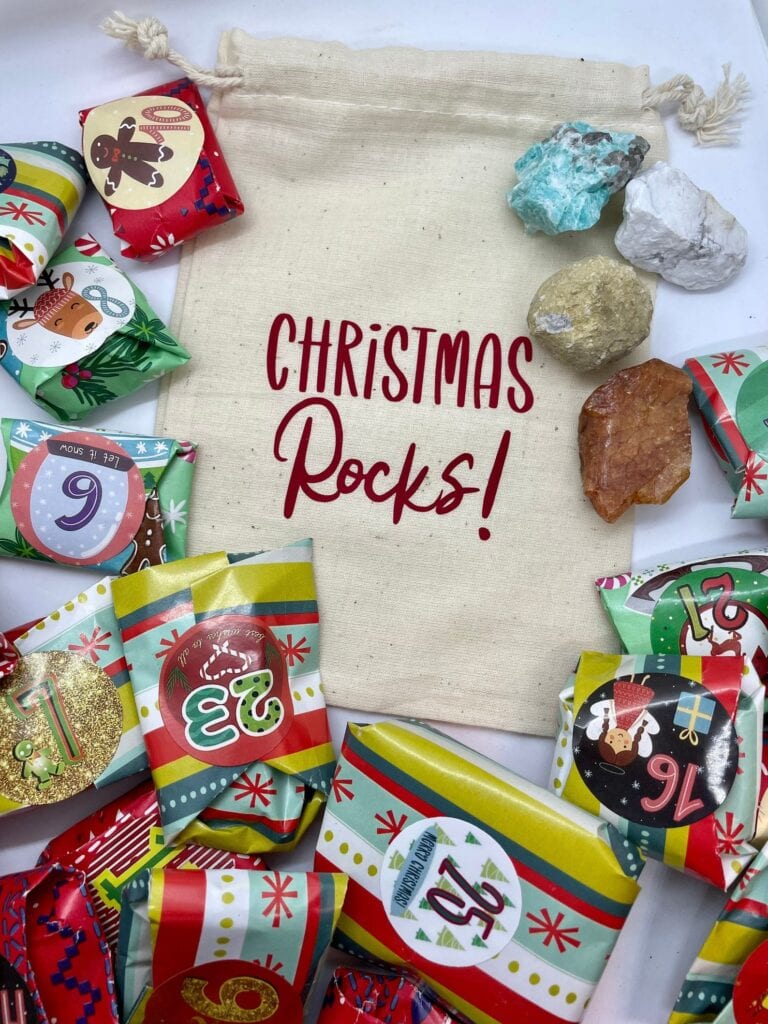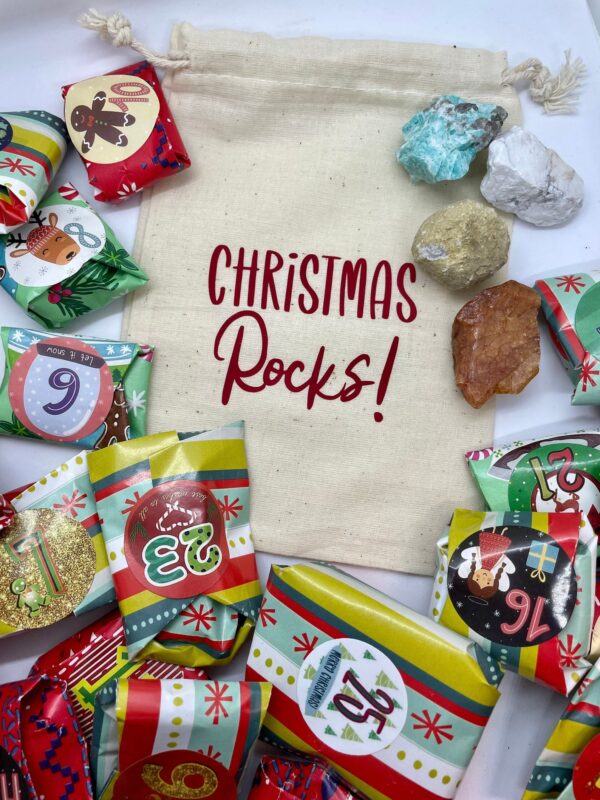 This hanging wooden advent calendar is ideal for chocoholics! Each of the 24 characters fits a Lindt chocolate ball perfectly!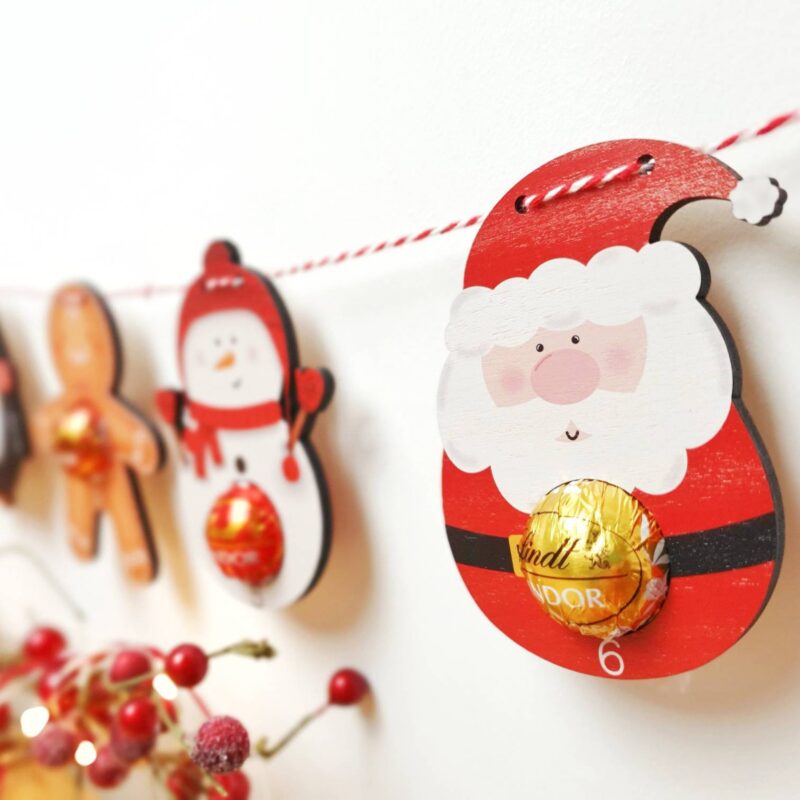 Have a car-obsessed kid? They will absolutely love this advent calendar and enjoy playing with the cars for months to come.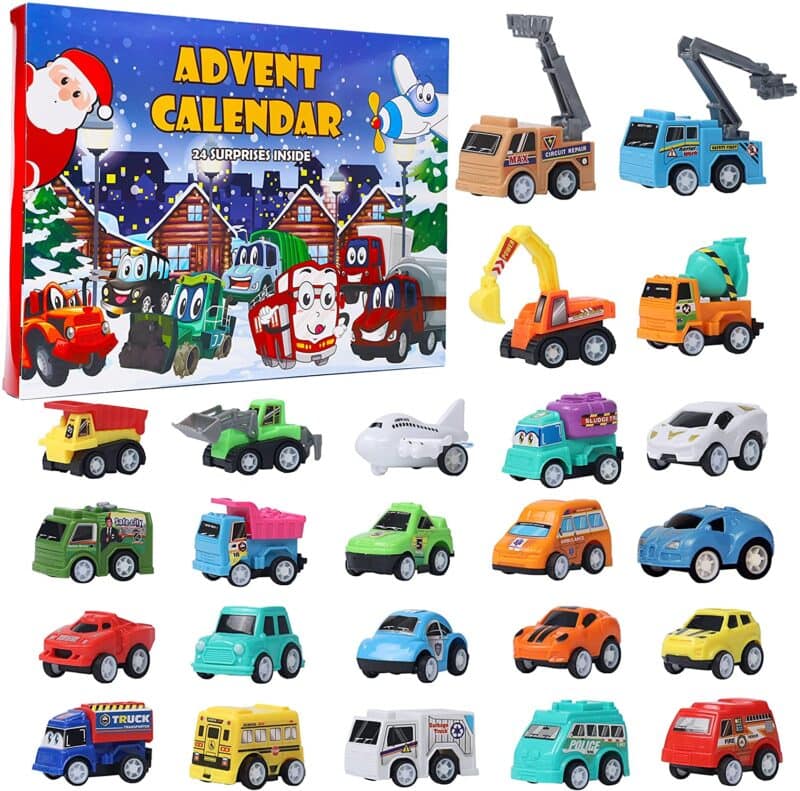 Another fantastic advent calendar idea is this Disney junior option. There are 24 surprises tucked inside including figures, cards, stickers, and gift boxes.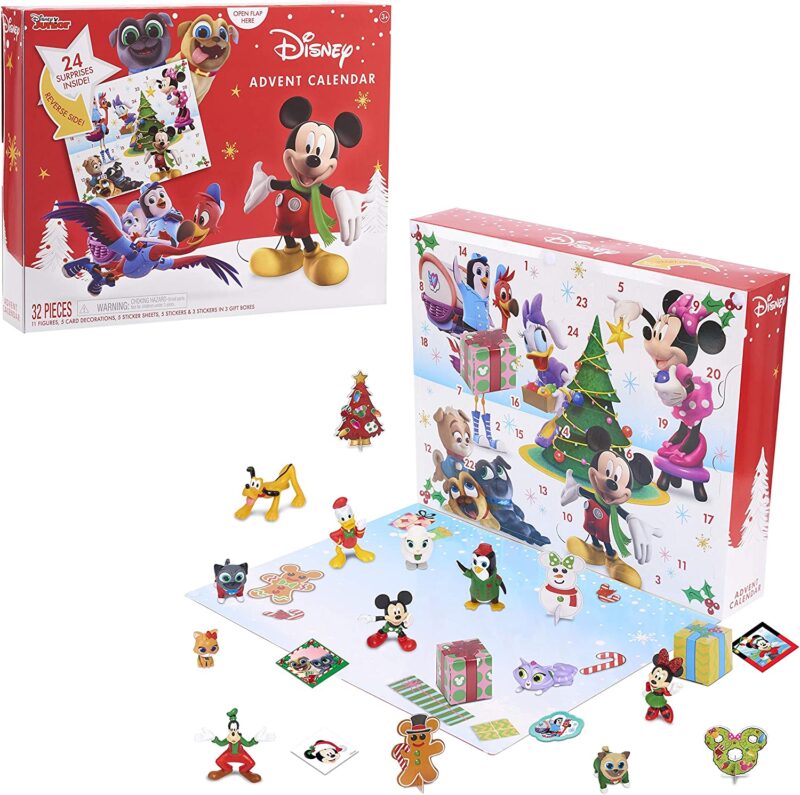 As your kids count down to Christmas, they'll find a new buildable surprise hidden each day. Plus, it includes 5 figurines as well for hours of fun.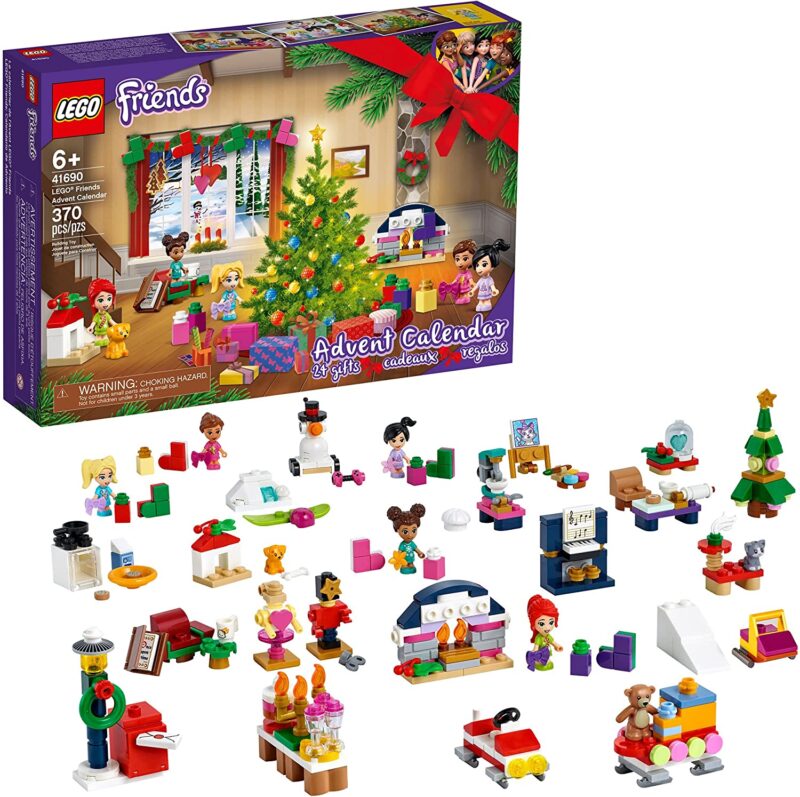 This wooden Christmas tree keeps it simple and sweet. Let your children take turns adding an ornament to each numbered space until the tree is filled.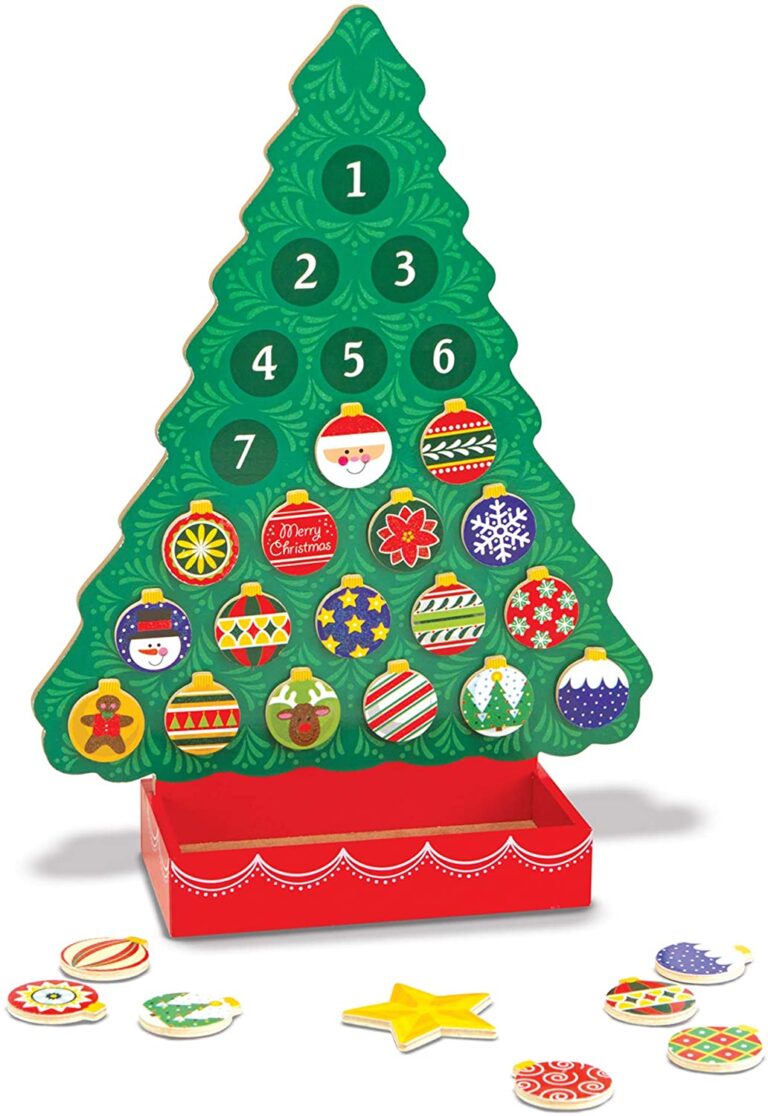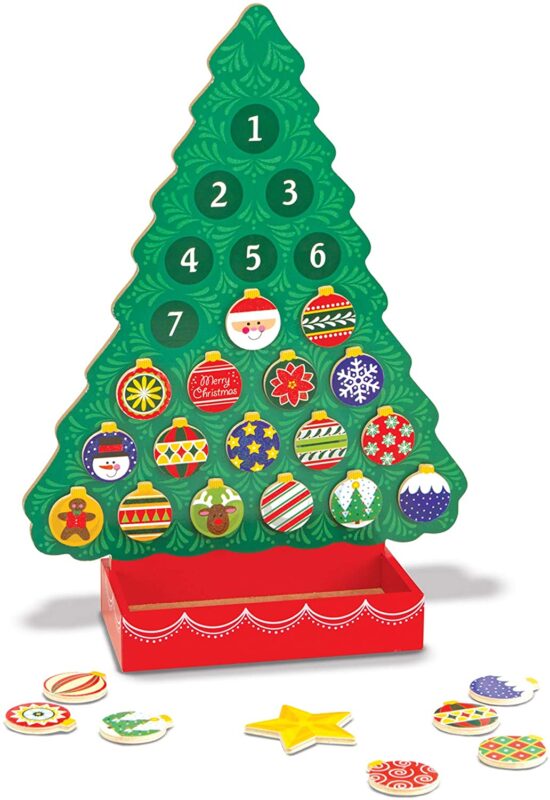 If you're looking for advent calendar ideas to keep your children occupied and happy…this might be the one! First, find a different brain teaser hidden behind each flap. Then, let your child work out how to solve it on their own.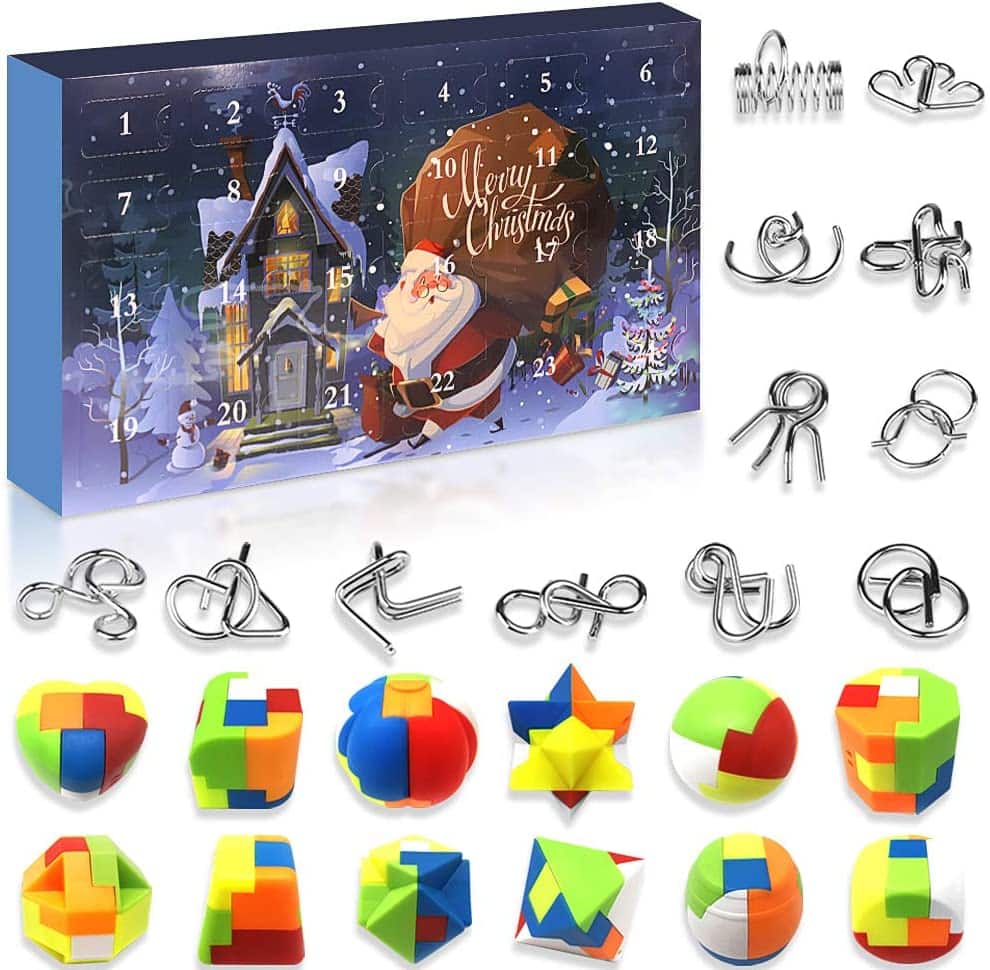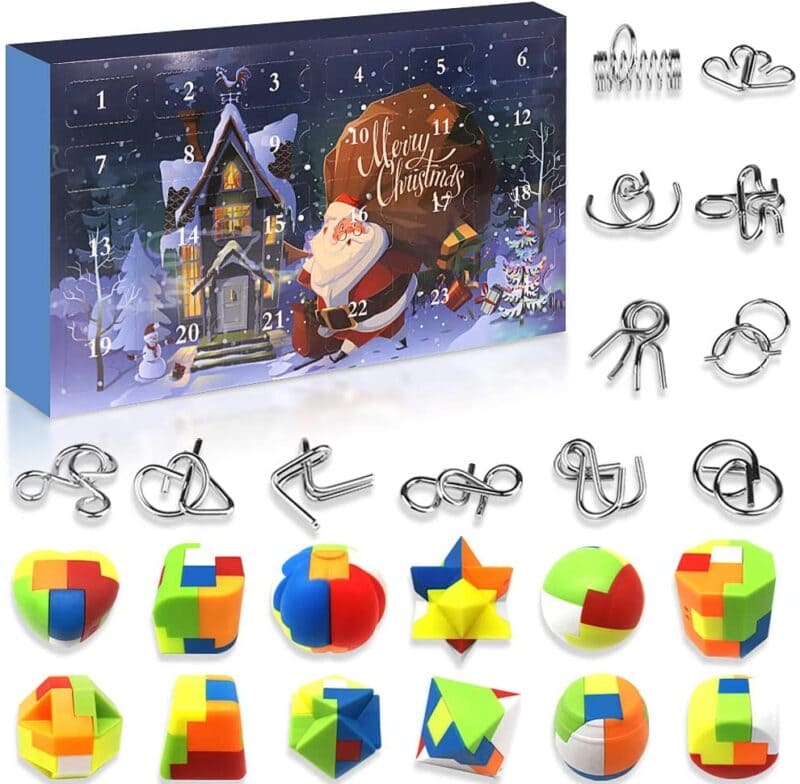 This timeless advent calendar is the perfect way to count down to Christmas! Made out of sturdy wood that has been painted with a beautiful design, your children will enjoy hours of play time as they unpack the nativity scene.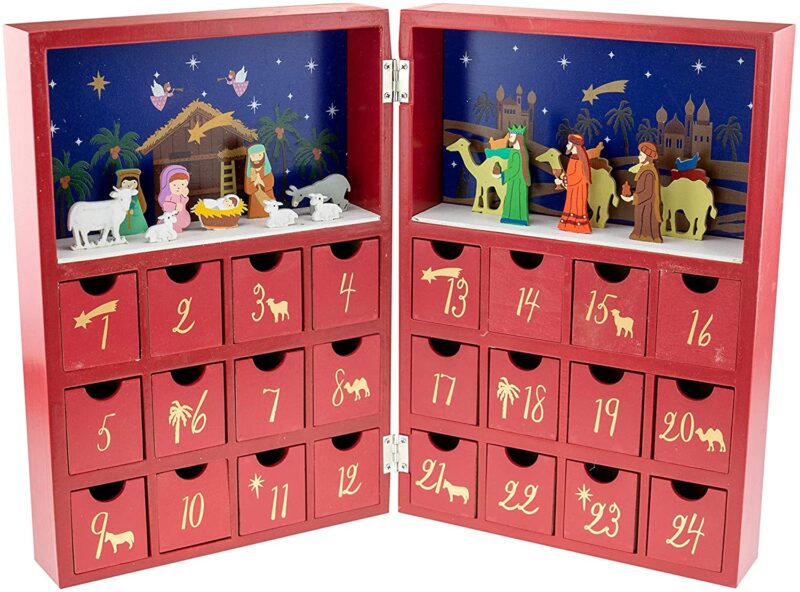 There you have it – 26 advent calendar ideas that will work for any household. I can't wait to hear which one you choose!
More Christmas Activities: