Looking for festive Christmas STEM activities? Look no further than this elf on the shelf trap! All you need is a bit of time and a few basic supplies and you can easily create a learning experience your children won't forget.
If the Elf on the Shelf is part of your Christmas traditions, you'll love this fun way to make an Elf on the Shelf trap to catch your elf in the act of making messes and mischief in your home.
Christmas STEM Activities
This elf trap project makes a fun holiday STEM activity for kids. If you haven't heard of STEM before, it simply means that this project includes and includes elements of
science
technology
engineering
math
Benefits of STEM Learning
In today's modern society, it is becoming increasingly important for children to learn the elements of STEM. This may sound overwhelming, but thankfully science, technology, engineering, and math permeate much of our day to day life.
This means that your child can learn these crucial elements within daily life and during playtime, such as creating a trap that will keep that pesky elf from wrecking your home!
The benefits of STEM are numerous, but here are just a few reasons why this type of learning is so important.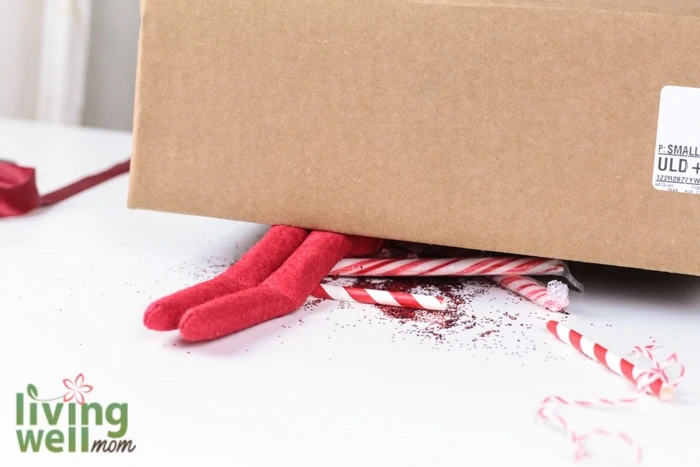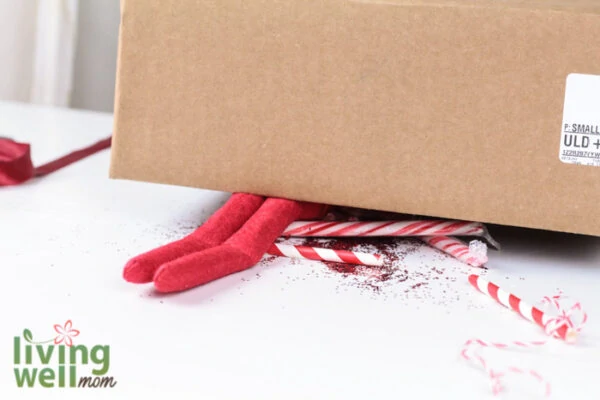 Helps Your Child Develop Problem-Solving
Your child will encounter problems throughout their lives—that's just how life works! But wouldn't it be great if we could prepare them to be excellent problem-solvers so they can skate through issues with as little harm as possible?
STEM will teach your child how to analyze a situation, look at potential outcomes, and wisely choose a course of action.
Encourages Creativity and Critical Thinking
Similarly, STEM can also teach your child how to analyze and see the world around them in different lights. It also encourages your child to become an independent, creative thinker.
Teaches Collaboration
Whether your child works on this project with you, with siblings, or with friends, this is a great exercise to help foster teamwork and the spirit of collaboration.
Encourages Learning
Finally, Christmas STEM activities like this elf on the shelf trap are plain FUN! Your child will hardly know they are learning (but they will be).
How to Make an Elf on the Shelf Trap
Follow these guidelines to make your very own Elf on the Shelf trap! You'll be able to catch your elf in action! This project is practically guaranteed to keep the giggles coming.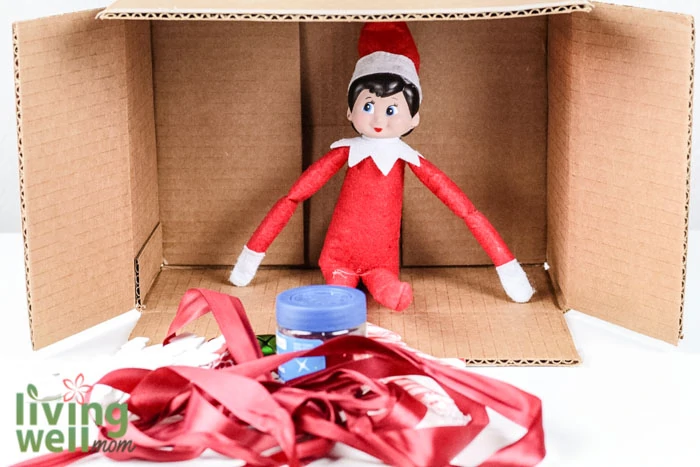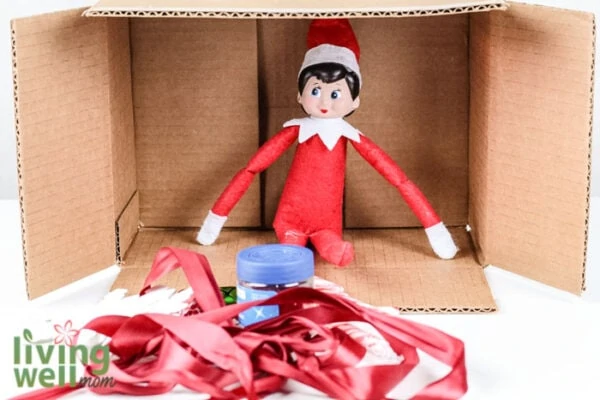 Supplies to Make the Elf on the Shelf Trap
These supplies are things you likely have around your home already. Let your children help gather them from around the home and help decide which items might be more tempting for the elf to lure him into the trap.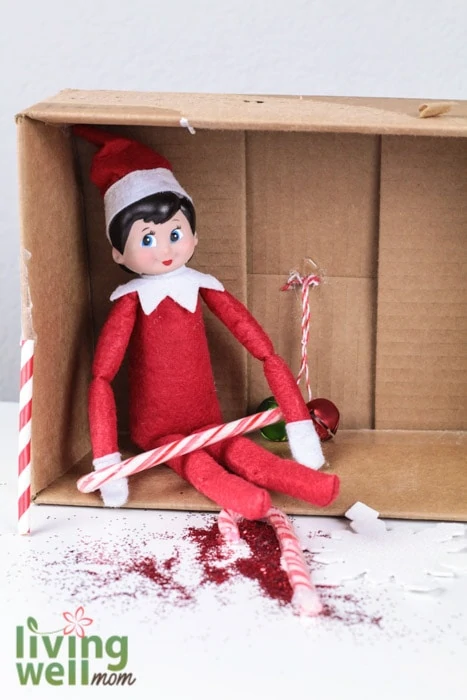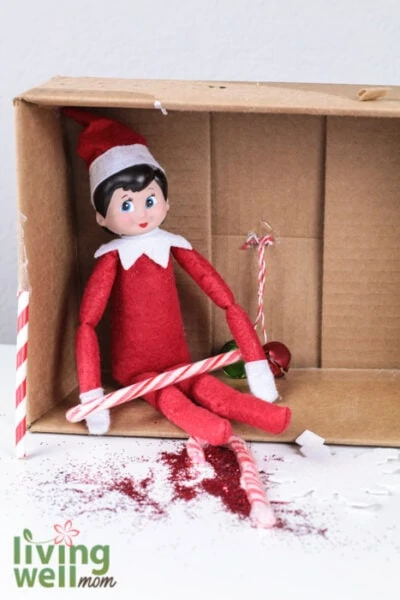 How to Build the Elf on the Shelf Trap
The fun thing about the Elf on the Shelf Christmas STEM activity is that kids get to use their imaginations for how they will capture their elf. Depending on the age of the kids, you may need to offer more or less guidance.
My kids thought that the trap needed several essential parts: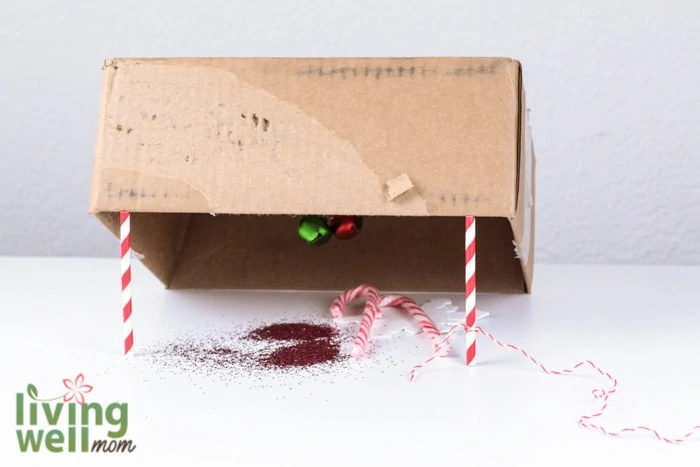 Trap
We used a cardboard box to catch the elf. The kids used pieces of straws to hold the box up, then they attached a string to the straws.
When the elf gets inside the box, they decided the best way to trap him would be to pull the string quickly and drop the box. This took a few trial rounds until they got the momentum of pulling just right.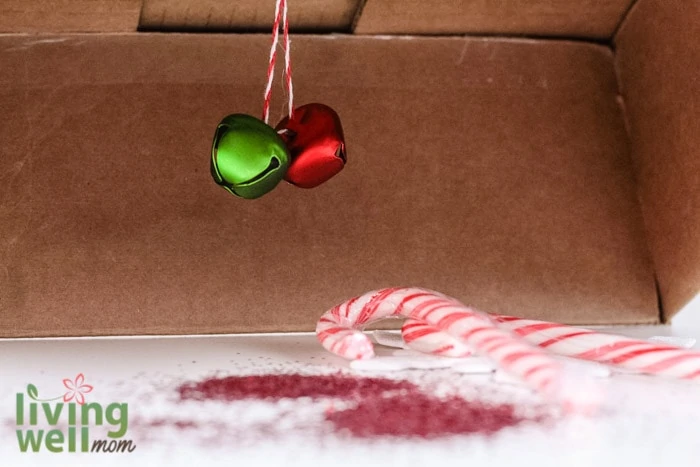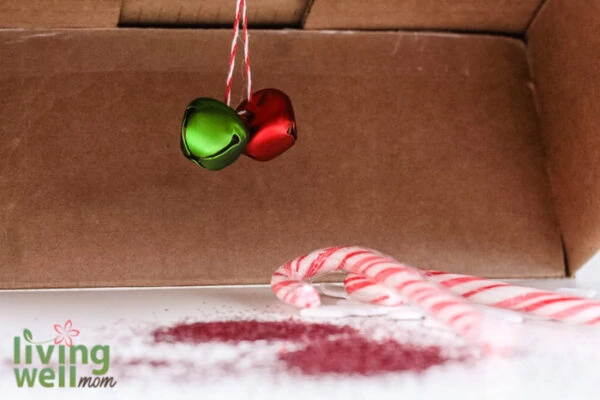 Sound Alert
The kids used jingle bells inside the box to let them know when the elf had arrived.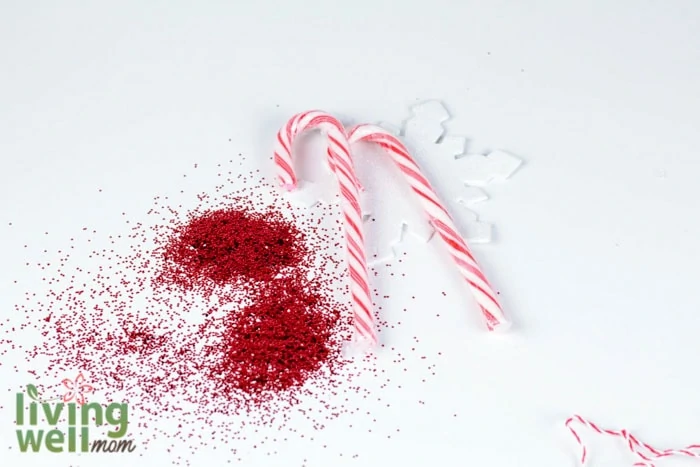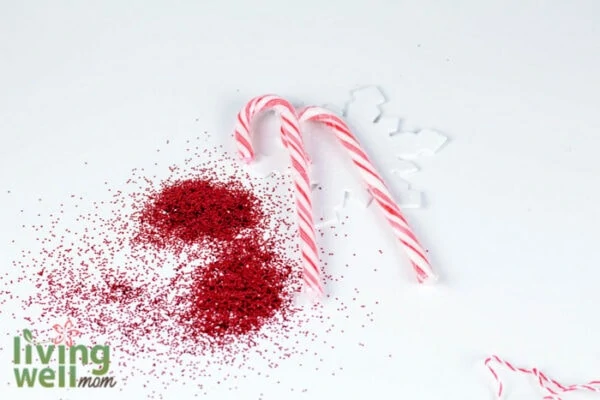 Bait
My kids figured the elf would like sweets so they used candy canes as bait. You could also use cookies, chocolate, or even simply a teaspoon of sugar or sprinkles. Let your kids have fun with this part and get creative.
You could also go a healthier route and say the elf loves apples or carrots.
Evidence
The kids laid a bit of glitter inside the trap. This was so that the elf would leave footprints leading away from the scene if she managed to get away somehow.
Use supplies that you have lying around the house to build your own elf trap. Maybe your kids want to catch it from above like a trap set in the ground?
Maybe they want to trigger a trap similar to how a bear trap works and catch the elf by the leg? There are so many fun ways to try and trap the elf. Let their imaginations go wild—it's so fun to see what they come up with.
More Christmas Activities
Just pin it below to find the instructions later!