If you are looking for a quick Christmas gift idea for kids, you can't go wrong with this DIY mini Christmas playdough kit!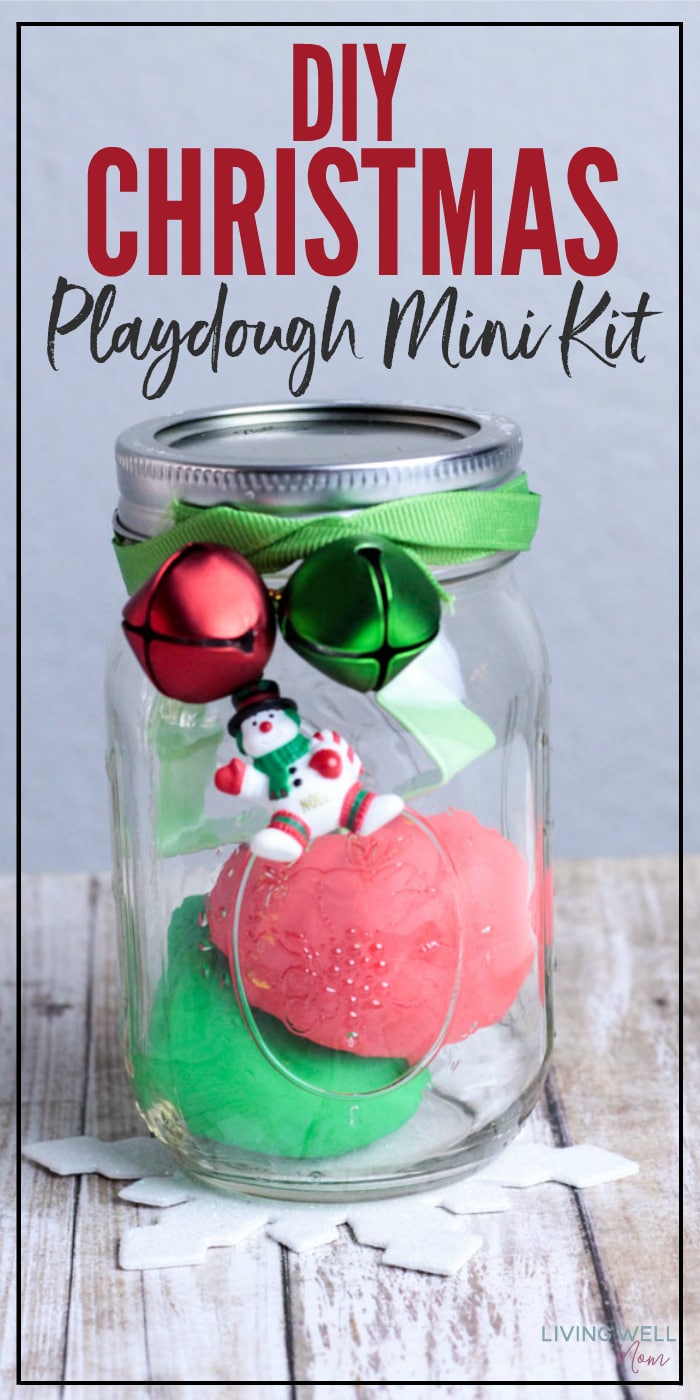 It's made using our DIY Christmas playdough, and you can many any adaptations you like to the kit to make a unique Christmas gift kids will love. This makes the perfect holiday stocking stuffer and will keep kids occupied when you're preparing Christmas dinner.
Follow these directions to make your own mini Christmas playdough kits!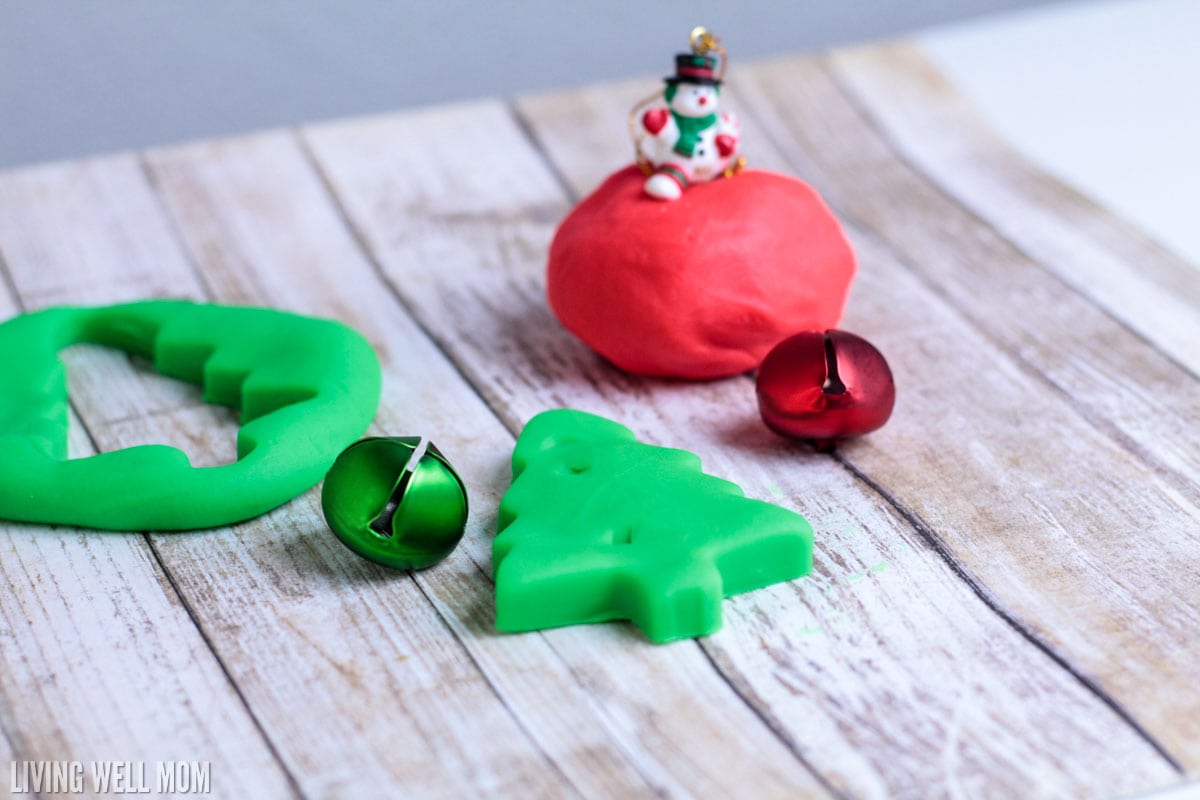 What you need to make the Christmas playdough kit:
Follow our directions to make your Christmas playdough here.
If your dough is a bit sticky, you can add a little more flour. We found that using this gel food coloring

made brighter colors than using liquid food coloring.
Once your dough is completely cool, spend some time kneading it. This will make it even softer and help give it a "finished" look.
Find the objects to include in your kit. We went with an outdoor snow scene. Included in our kit were red and green playdough, a snowflake, a miniature snowman, red and green jingle bells, and a Christmas tree cookie cutter.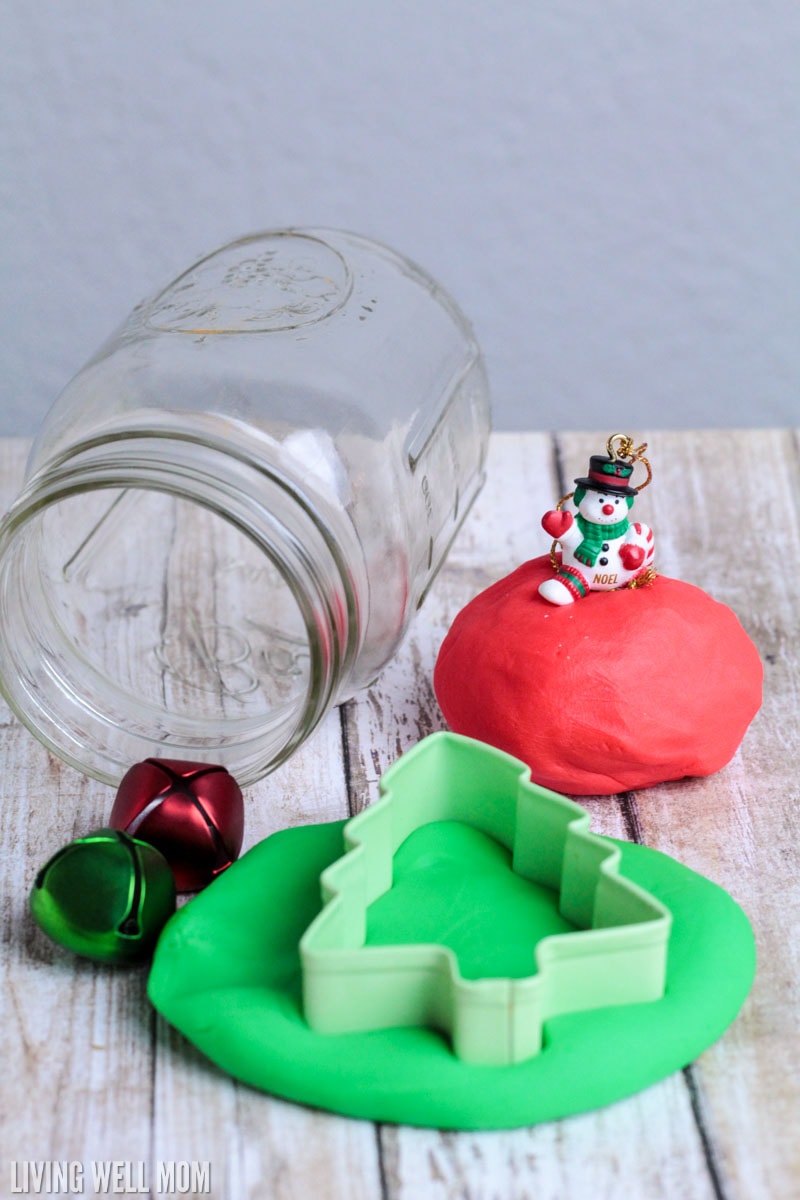 Our jar was just large enough to hold our cookie cutter, but if your container is smaller, you can just tie it around the outside of the container like we did for our Halloween playdough kit.
Decorate the outside of your jar to match your theme.
You can even include a card with activity inspiration ideas if you like.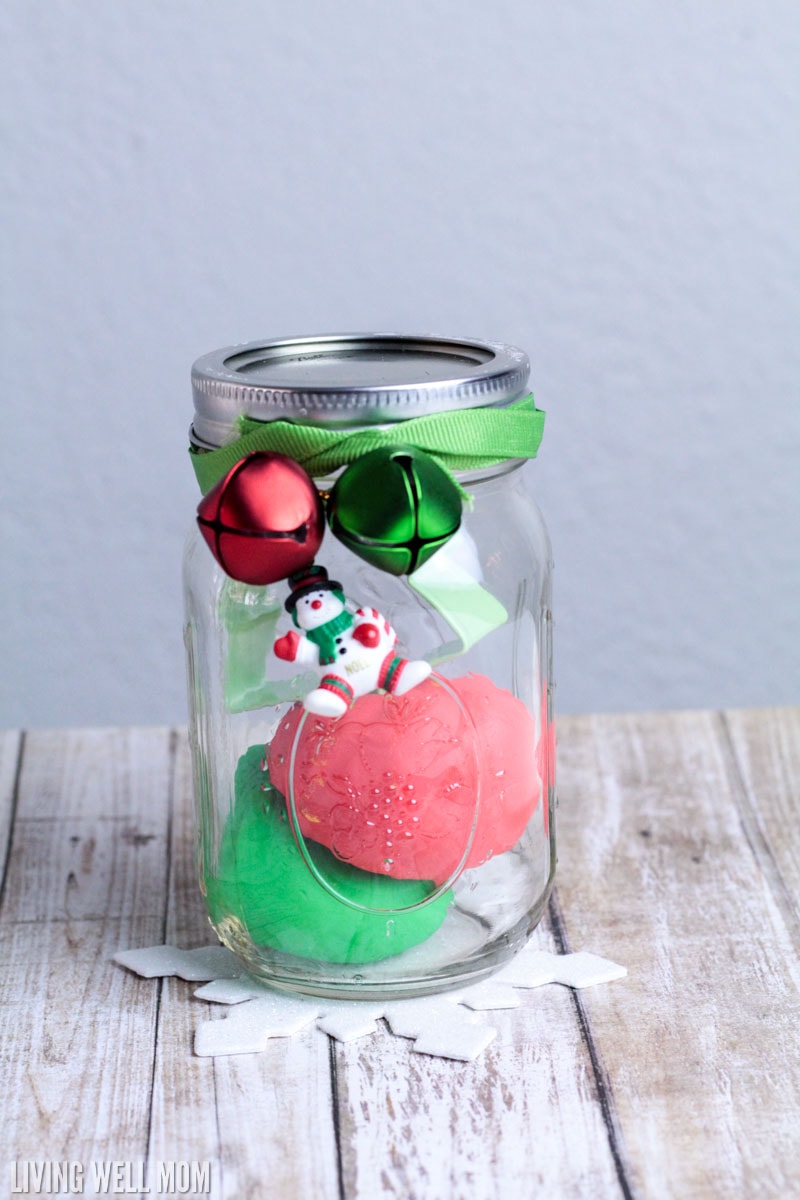 Kids will love using their imaginations to play with this simple Christmas playdough kit. The gift will be well-loved by kids of all ages, and you won't have to spend a bundle to make it!