Minecraft gifts for kids are certain to be a holiday hit. It's a game that gets more and more popular as time passes. Instead of wasting time racking your brain on outside of the box gift ideas, why not give kids what they really want?
Not only are these Minecraft gift ideas for kids super fun and adorable, but some of them can also be created and turned into a fun Christmas craft idea as well. This holiday season, giving one or more of these super cool Minecraft gifts might be just what your children are looking for!
Best Minecraft Gifts for Kids
Even if you don't know what Minecraft is or what it's about, there's a really good chance that your child does. Take the time to understand what they love about it and then go out searching for some of these great Minecraft gifts. Some can be bought at a store, while others can be created and made at home.
However you plan on gifting, all of these Minecraft gifts are certain to be a hit!
Minecraft LEGO Gifts
This Minecraft Zombie LEGO Set is certain to be a hit. Who doesn't love something a tad bit spooky during the holiday months?
Building The Blaze Bridge with this Minecraft LEGO set is so much fun! Great for a variety of ages and certain to be hours of fun.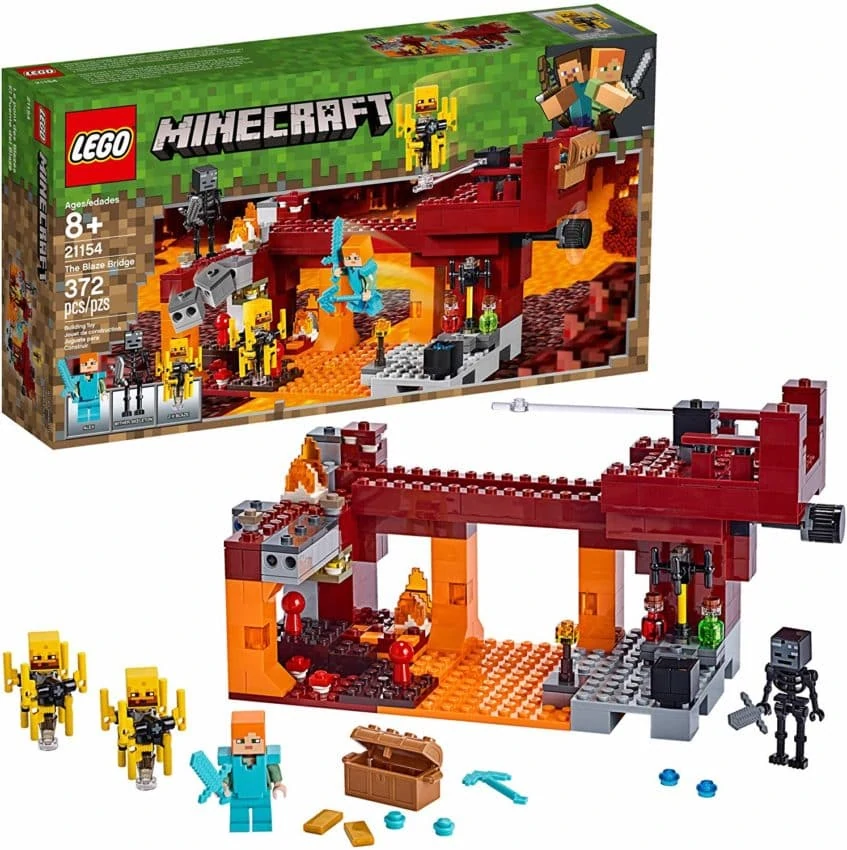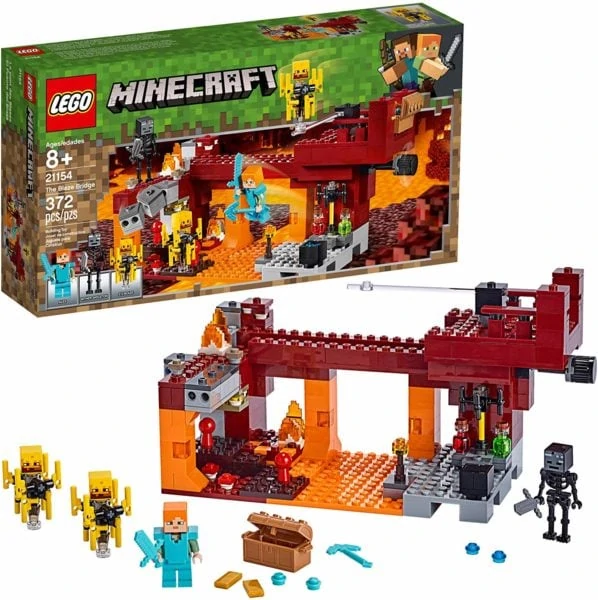 With over 470 pieces, this LEGO Minecraft The Nether Portal is certain to please. Who knew that there were so many ways to build with Minecraft LEGOS?
Check out this LEGO Minecraft Chicken Coop! Great for ages 7 and up and fun to put together as well.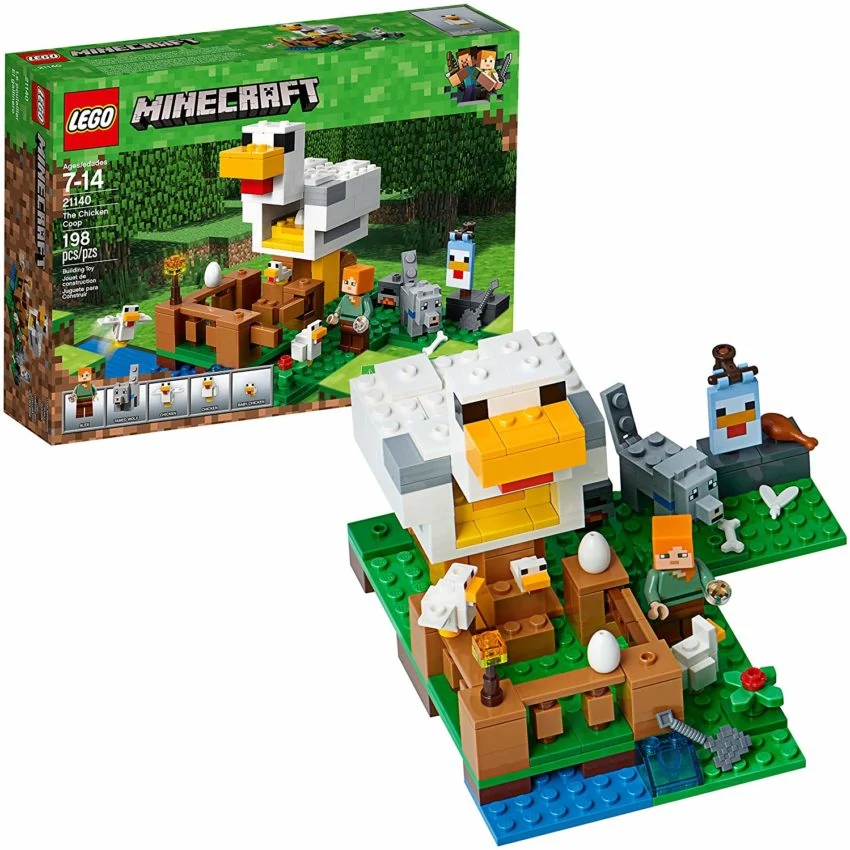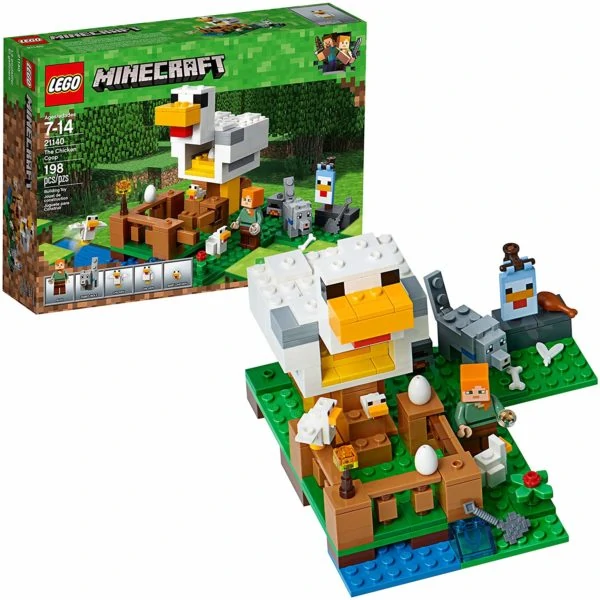 Minecraft Plush
Snuggling with Minecraft plush sounds like a great way to spend the evening. There are so many cute plush characters and items to choose from that I'm just going to list out a few of them here. You can't go wrong with any of them!


Minecraft Creeper Gifts
Here are some Minecraft Creeper Gifts that are going to be a hit!
This Minecraft Creeper Blanket would be perfect to complete that look of a room or a warm way to snuggle up at night.
Let your child use their imagination with this Minecraft Creeper Action Toy.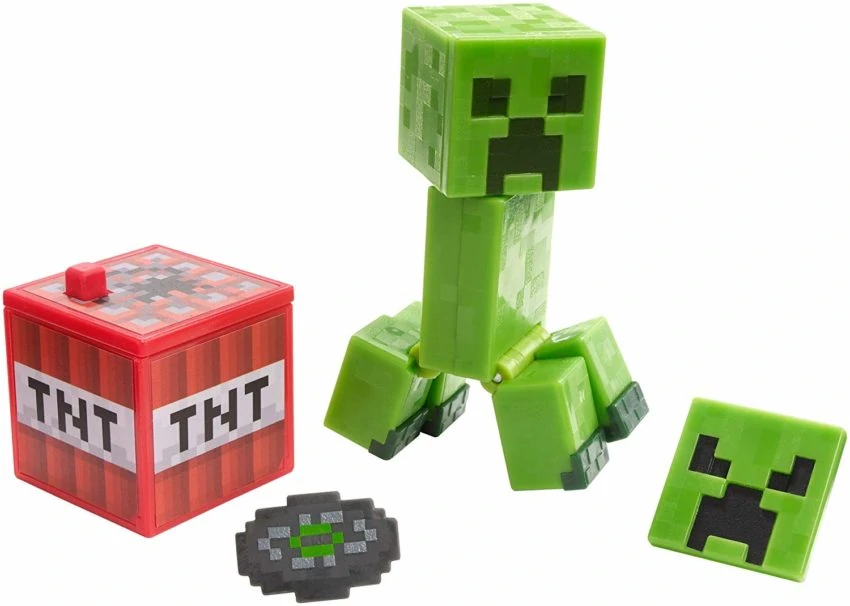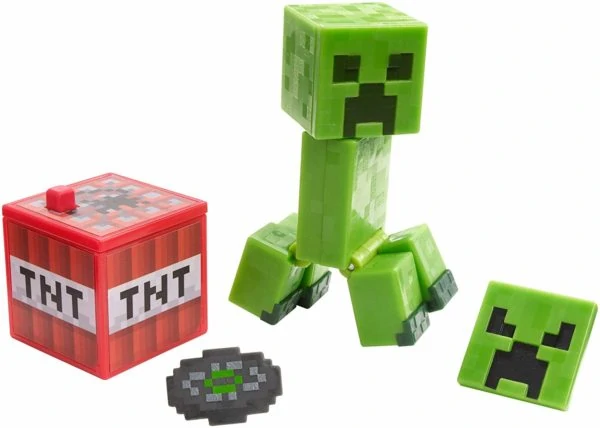 If your child collects POP!, this Minecraft POP! needs to be added to their collection.
This Minecraft Zombie action figure can walk through Minecraft flames.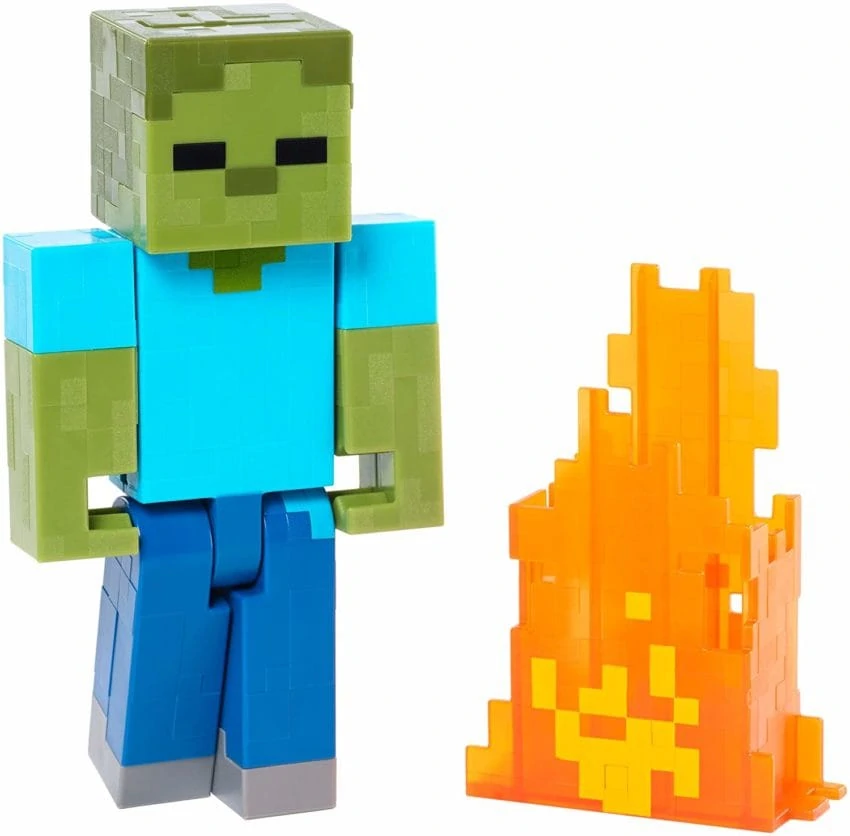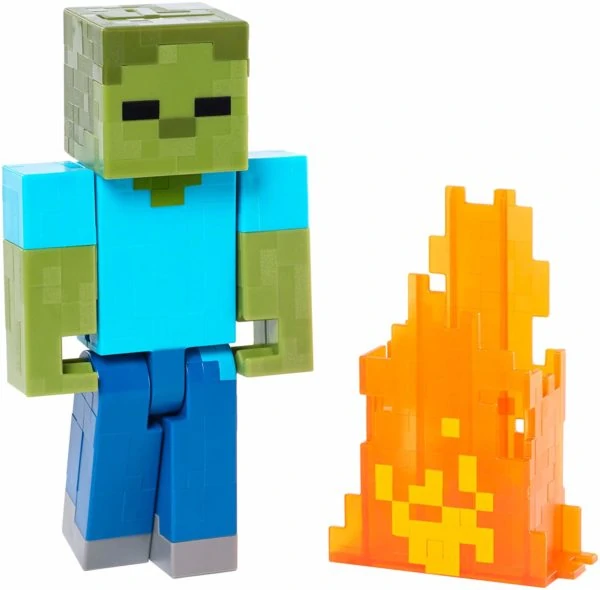 This Minecraft Backpack is great for school, sleepovers, or just a way to carry around all of their other Minecraft gear!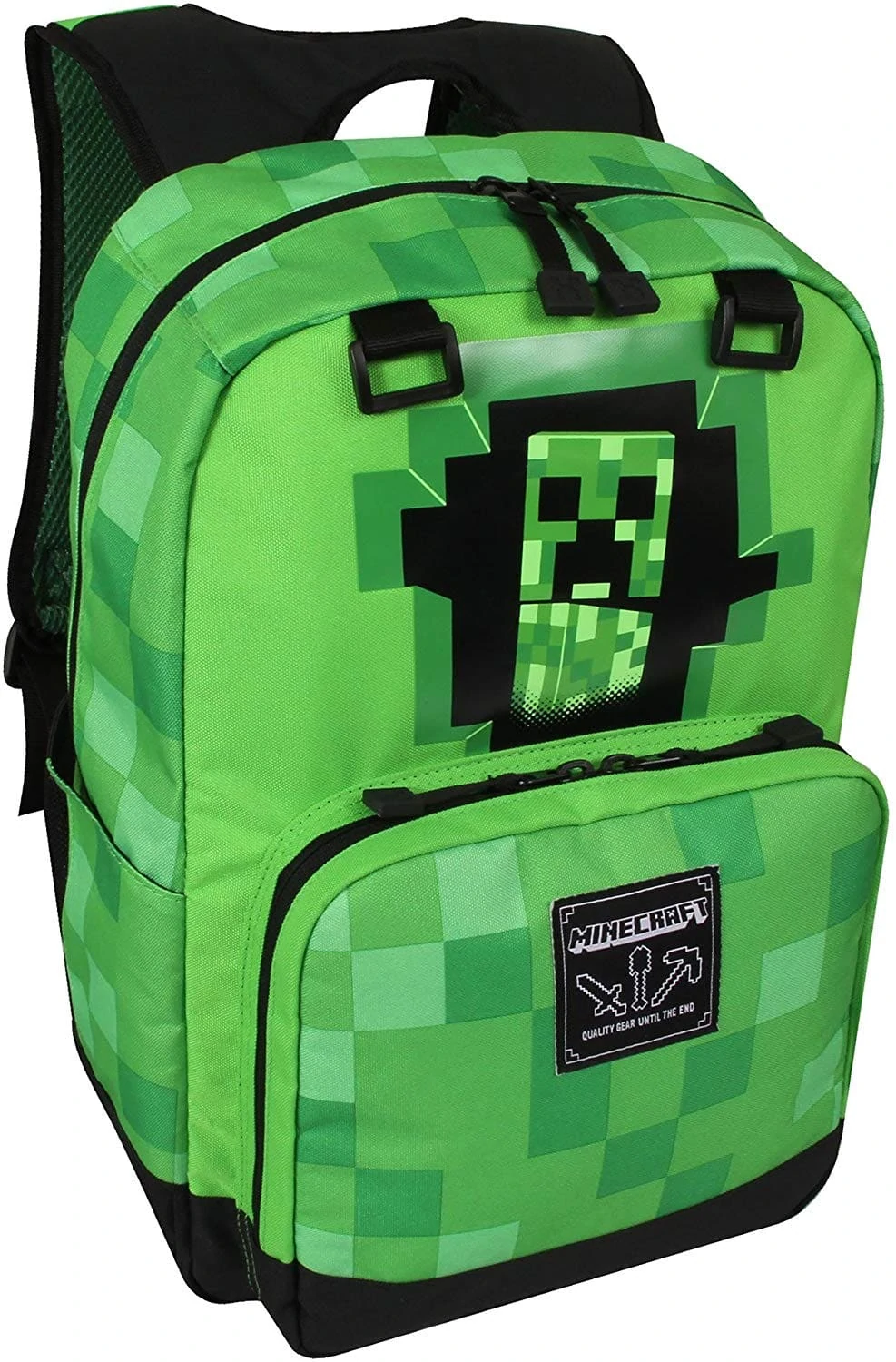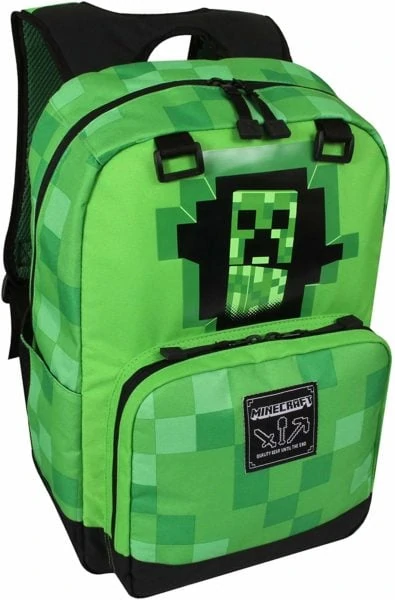 Other Great Minecraft Gifts to Have on Your Radar
Just in case you need a few more ideas, here are even more Minecraft gifts that you can purchase.
This Light up Potion Bottle is a fun way to get some bright, colorful lights into the room of your child. They'll love how it changes every few seconds.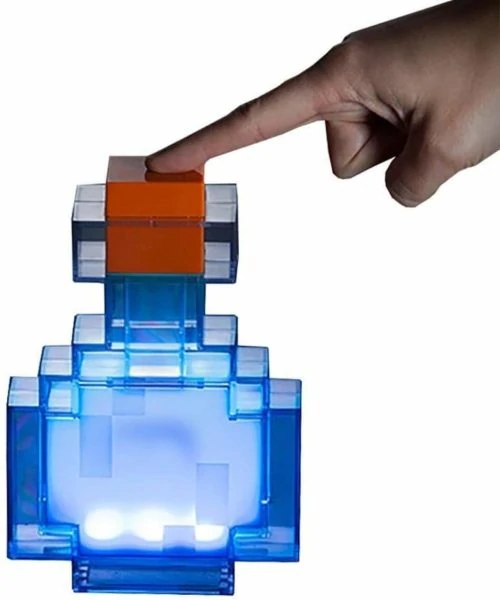 If your family loves to play board games, this Minecraft game is one that you'll need to add to your collection.
Is your child new to Minecraft? This Minecraft Survival Kit will give them everything that they need to get started!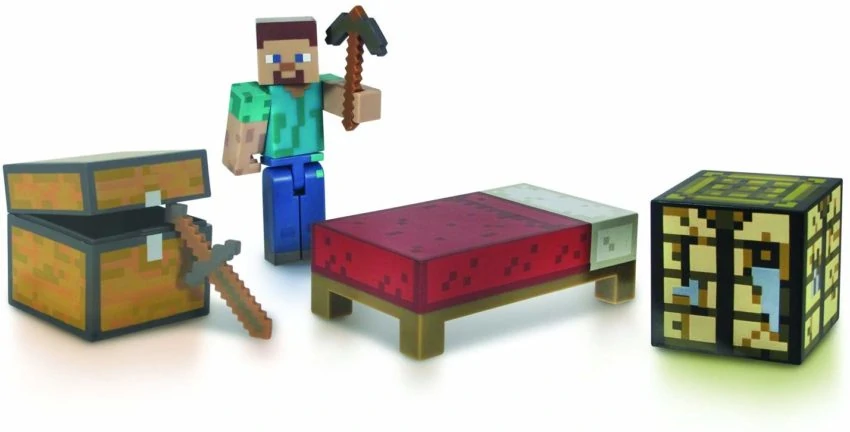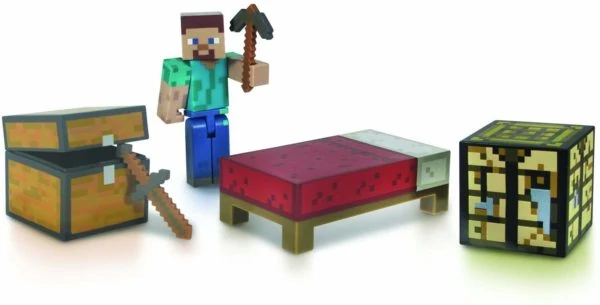 Bring a little Science into your play with this Minecraft Periodic Table of Elements.
Don't forget the animals! This pack of Minecraft Animals is a great addition to allow expansion for your child's creative play.


Every Minecraft fan needs a Minecraft Sword to have to call their own!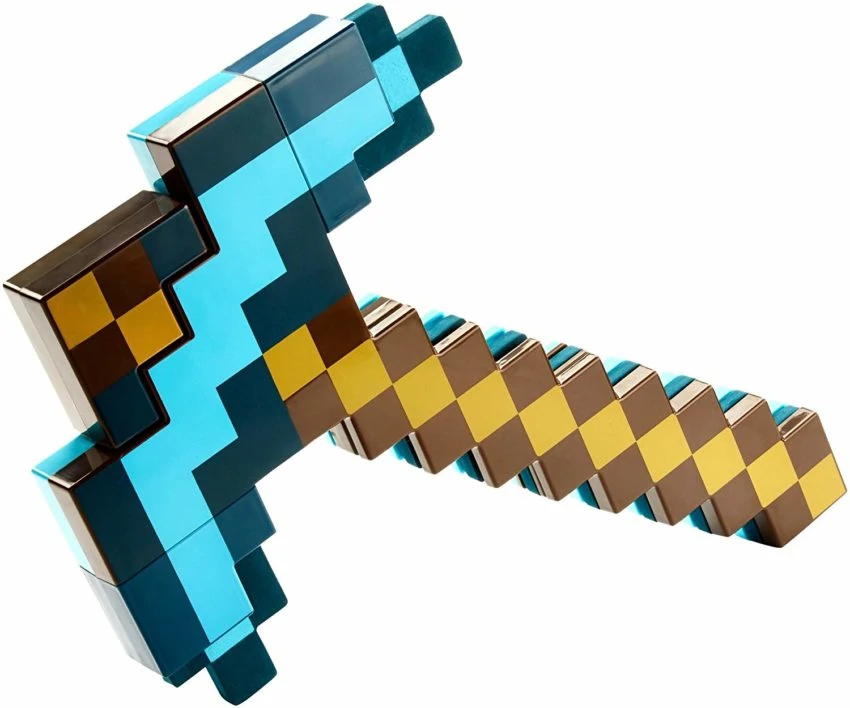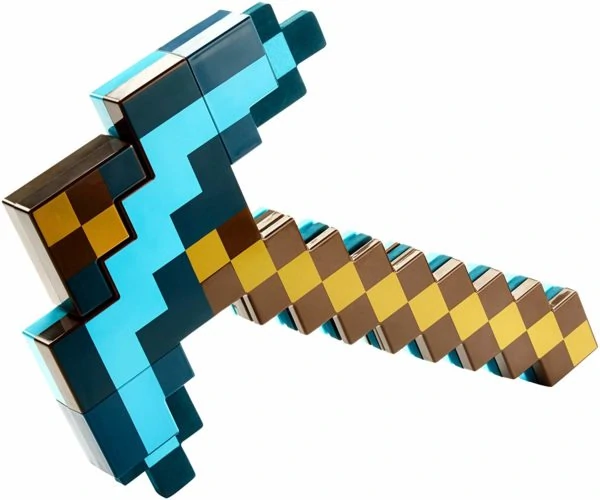 Minecraft Uno is sure to be a winner with the whole family!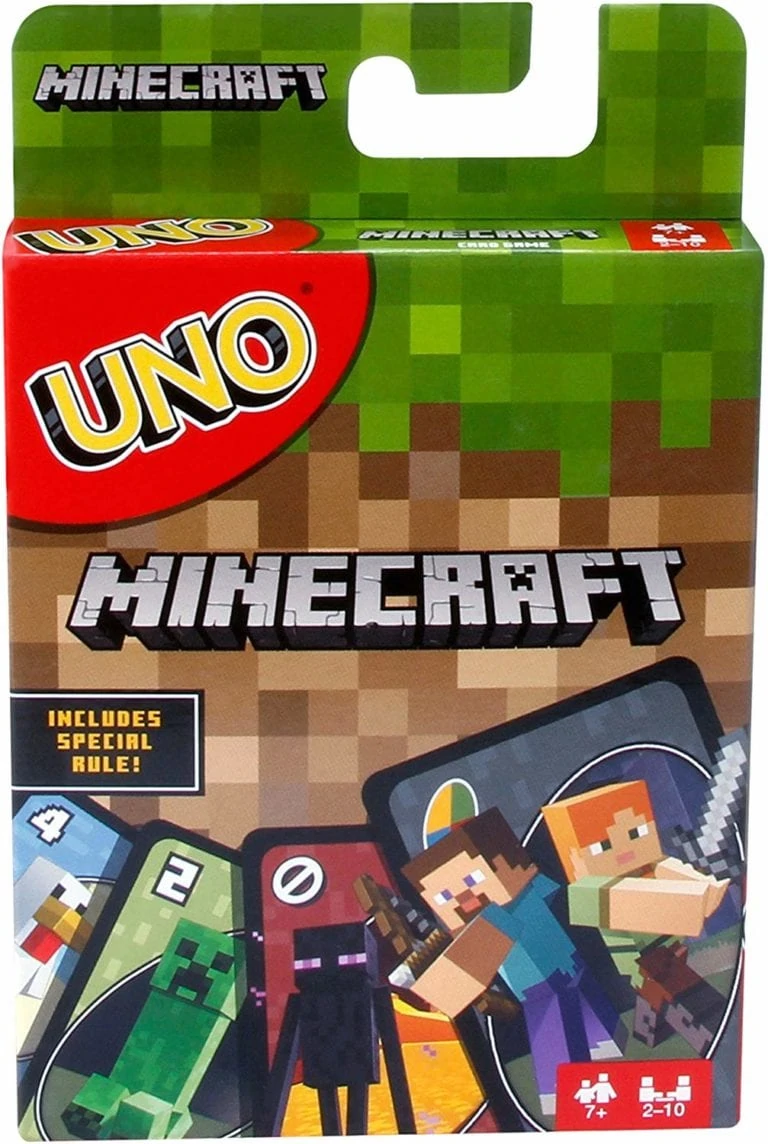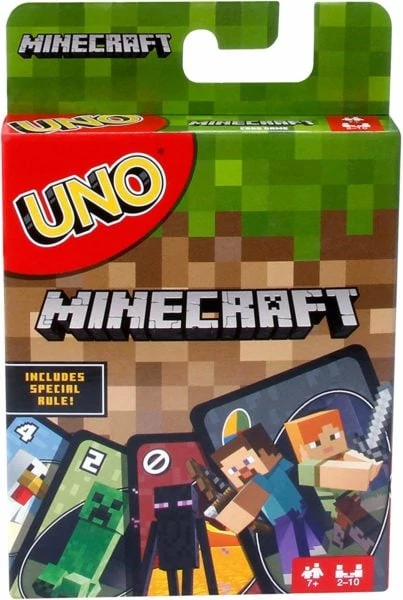 Homemade Minecraft Gift Ideas
While buying gifts at the store is great, sometimes DIY Minecraft gifts can be just as fun. Giving them a gift that they can then create themself is a great way to extend the holiday fun!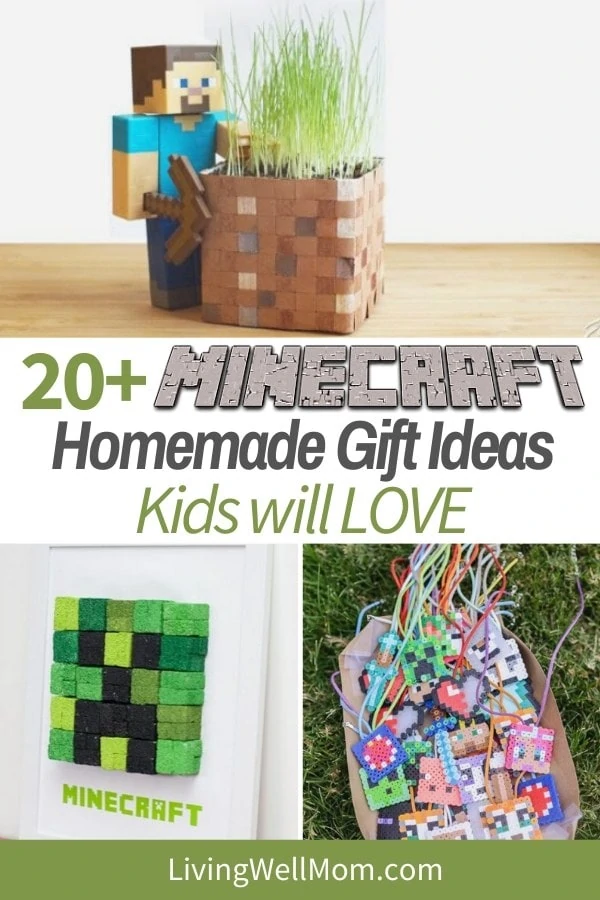 Homemade Minecraft Costumes
Creeper Costume
Do you have a creeper fan in your house? Check out this super fan Creeper Costume that you can easily make at home! All you need are a few easy supplies and you'll have a full costume in no time at all.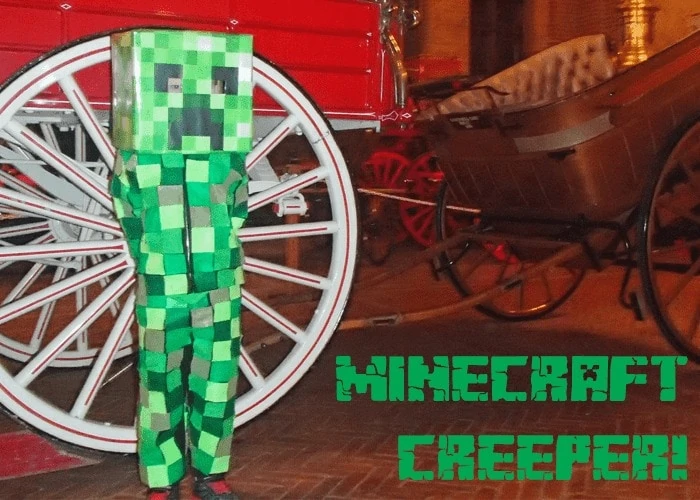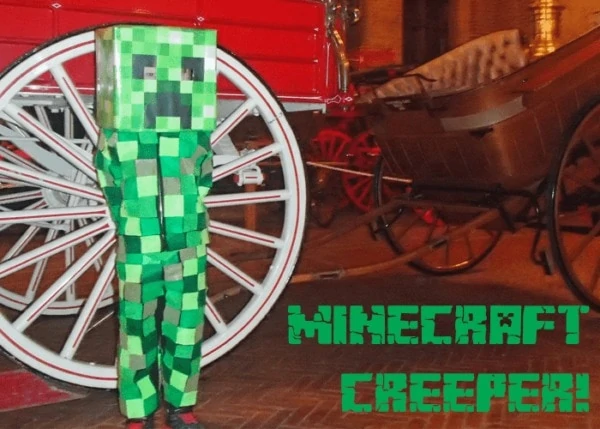 This Minecraft Steve costume is simple to make and costs less than $10 from start to finish!
Easy Minecraft Crafts
You just might not find any cuter DIY Minecraft crafts as these Plush Minecraft toys. And the best part, they're easy to sew as well! Talk about a great way to great a fun gift and teach your child how to sew, too.
DIY Minecraft Crafts
Here are some super simple DIY Minecraft crafts that you can make on your own or give to your little one as a fun DIY gift, too!
Minecraft sword
Check out how awesome this Minecraft sword is! What I love most about it is that it's made using foam and it looks really cool. It's a super simple Minecraft gift that is a craft as well. This is one gift that I'm certain will be a hit for your little one to put together! (and why not get enough supplies for each of you! That way you can craft and create at the same time!)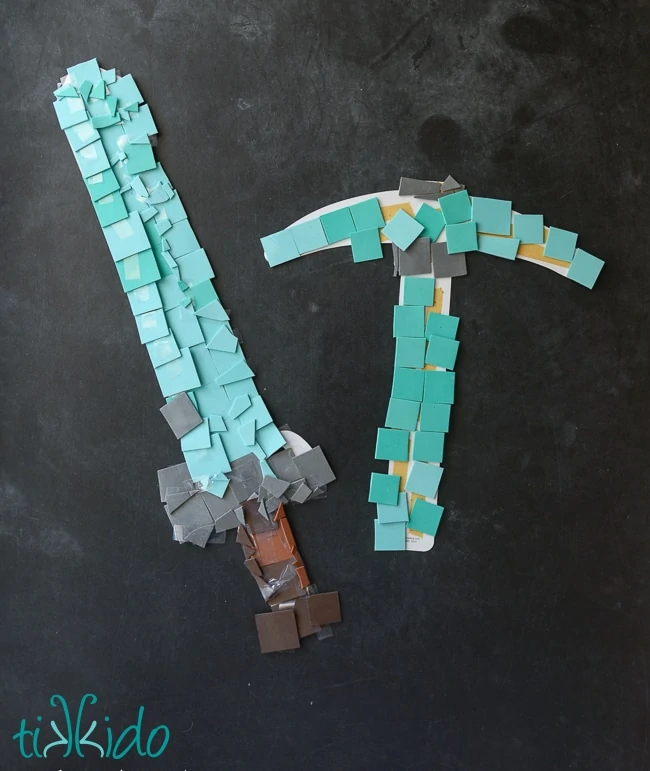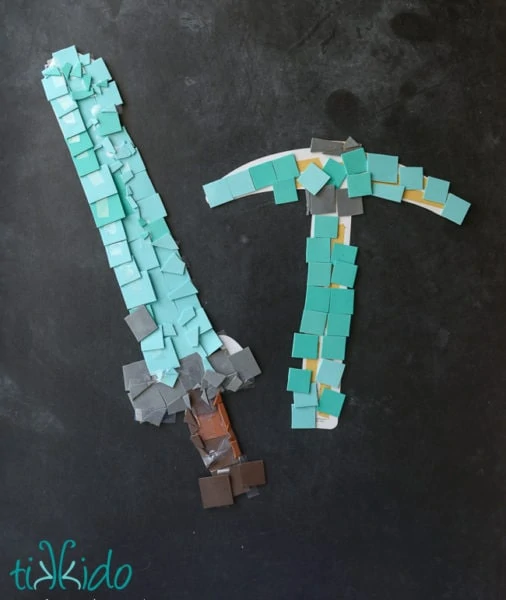 Minecraft Grass blocks
Do you have a child who loves STEM and love to create? This DIY Minecraft Grass blocks craft is so cool! They can create their own area to grow grass all year long!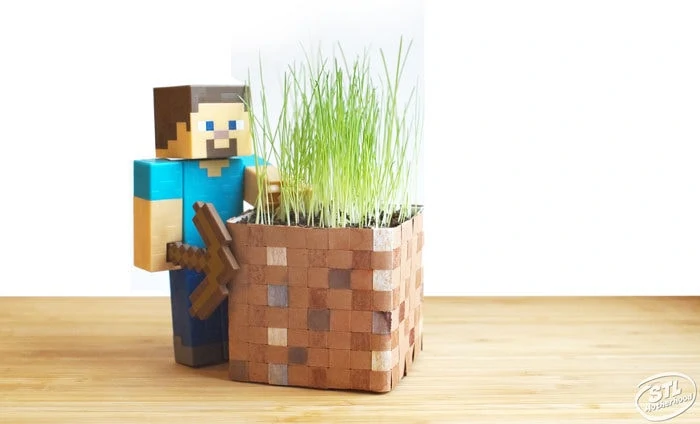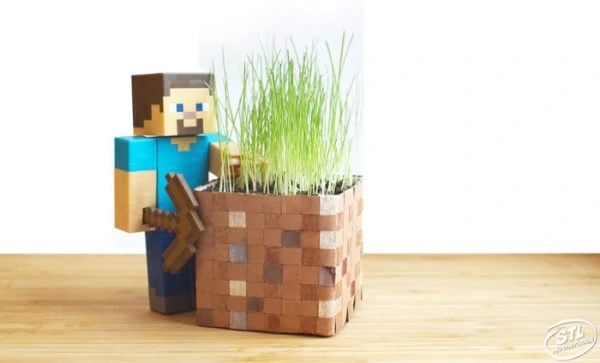 DIY Minecraft Crafts
Check out this awesome Minecraft necklace! This is a great way to use their fine motor skills and creativity at the same time. And I think we can all agree that they look pretty cool, too.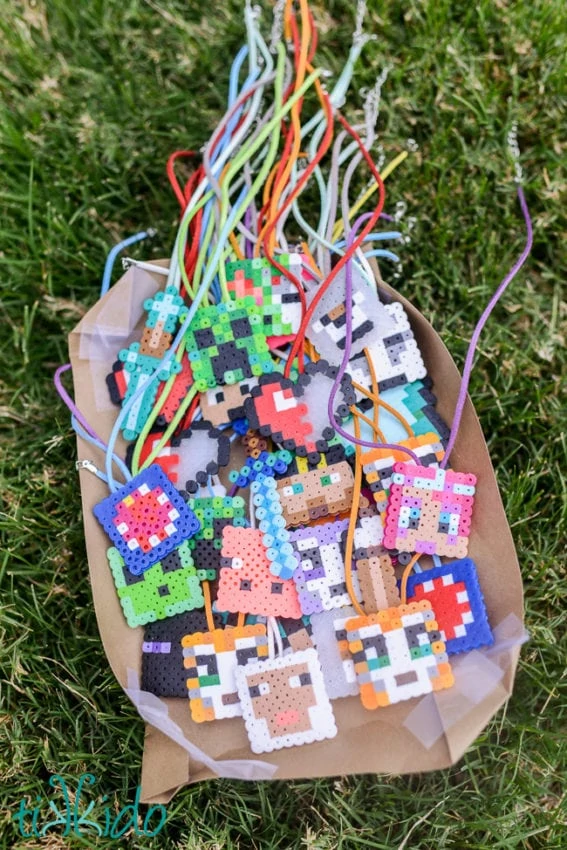 Minecraft Creeper Wall Art
How cool would this look hanging on the wall in your child's room? And the good news is that it's something that you can create together from start to finish. Gather all the supplies that you need for this Creeper Wall Art and get ready to have fun.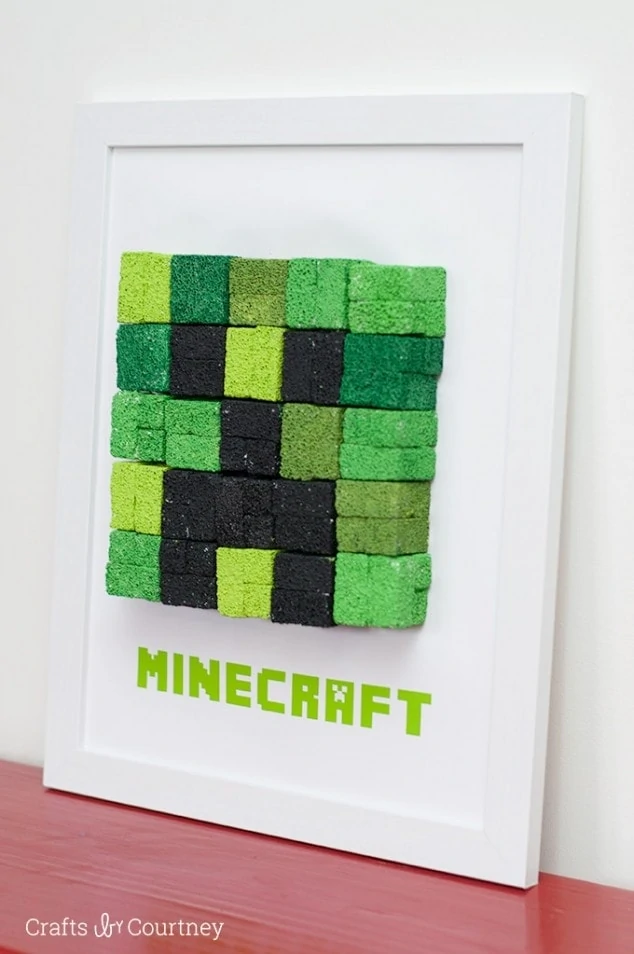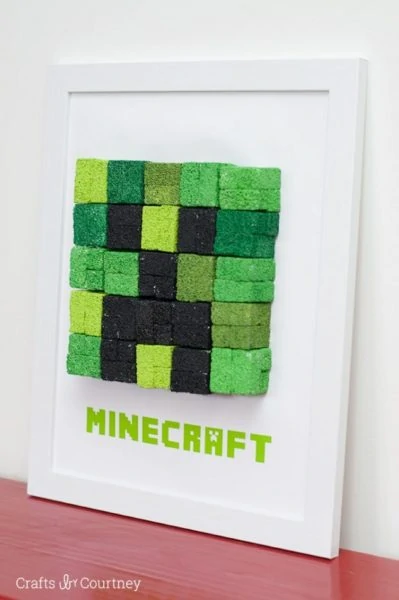 And just in case you need some really cool wrapping paper to wrap up some of these awesome Minecraft gifts, check out this super simple and easy Minecraft Gift Wrapping idea!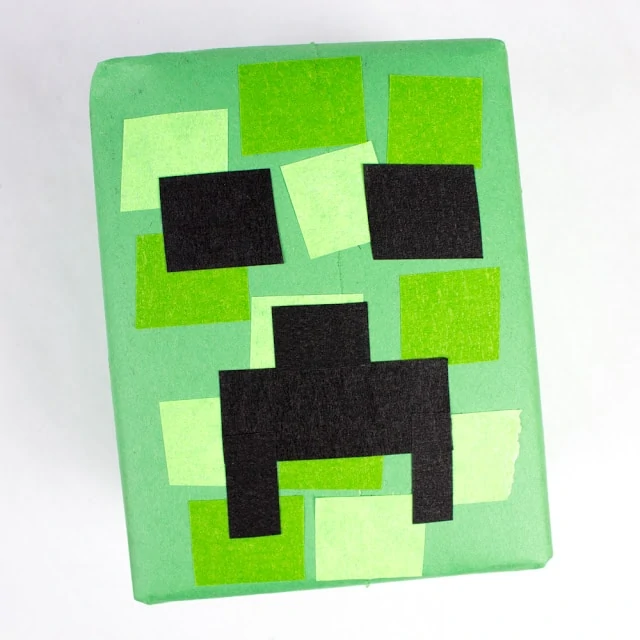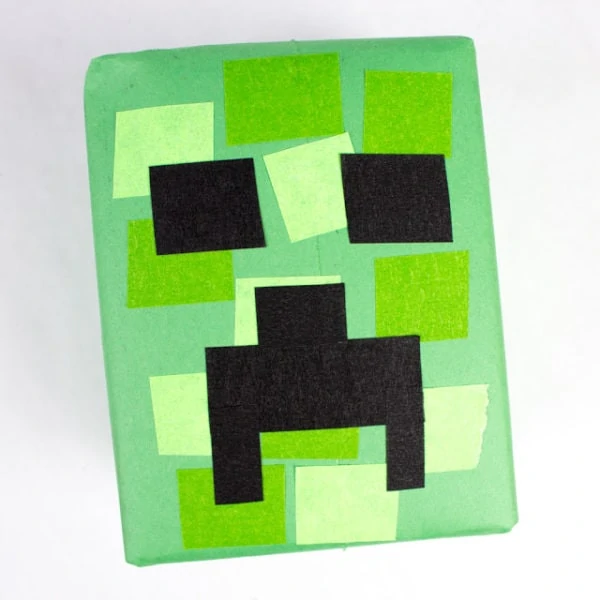 As you can tell from this big list of Minecraft gifts, you can buy some and make some easily. It all just depends on what you're looking forward to giving to your child!
Do you have a favorite Minecraft gift idea from the list above?