Updated Sept 27, 2019
This Halloween, don't let your child's gluten-free diet put a damper on the festivities. There is still plenty of gluten-free Halloween candy your child will love without worrying about a tummy ache or other issue later.
As we all know, limiting your gluten intake can be a challenge. It seems like reading labels becomes a pastime. Memorizing the hidden names for gluten derived ingredients is an ongoing process. This year, you can put down your reading glasses and step away from the fine print of the package labels. I have researched the matter for you for a happy gluten-free Halloween for all!
This list of gluten-free Halloween candy for 2019 will help you play it safe and confidently know which candy is safe for your child (and you) to eat or not.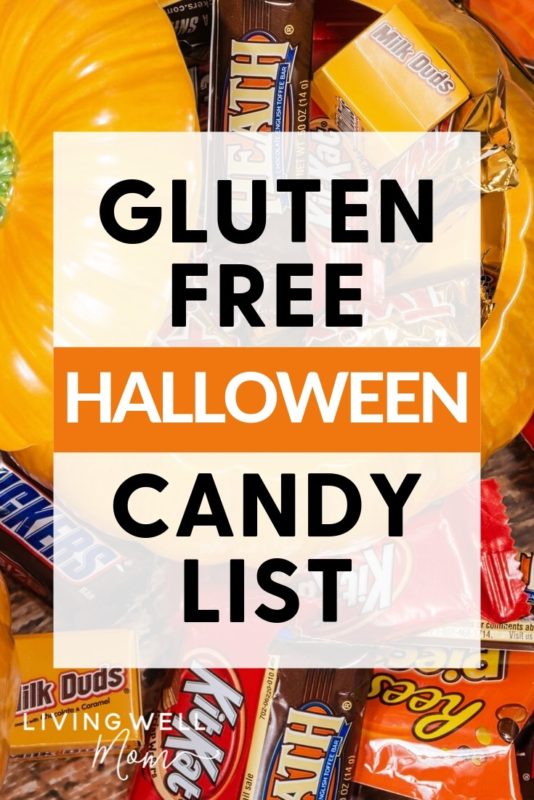 Gluten-Free Halloween Candy List for 2019
Note: you should use this list as a guide only. Recipes and ingredients can change at any time. Also this list includes candy that contains no gluten in their ingredients. This doesn't mean there was no cross-contamination with equipment; some brands avoid cross-contamination while others do not. Also this is for candy in the United States; it may be different in other countries.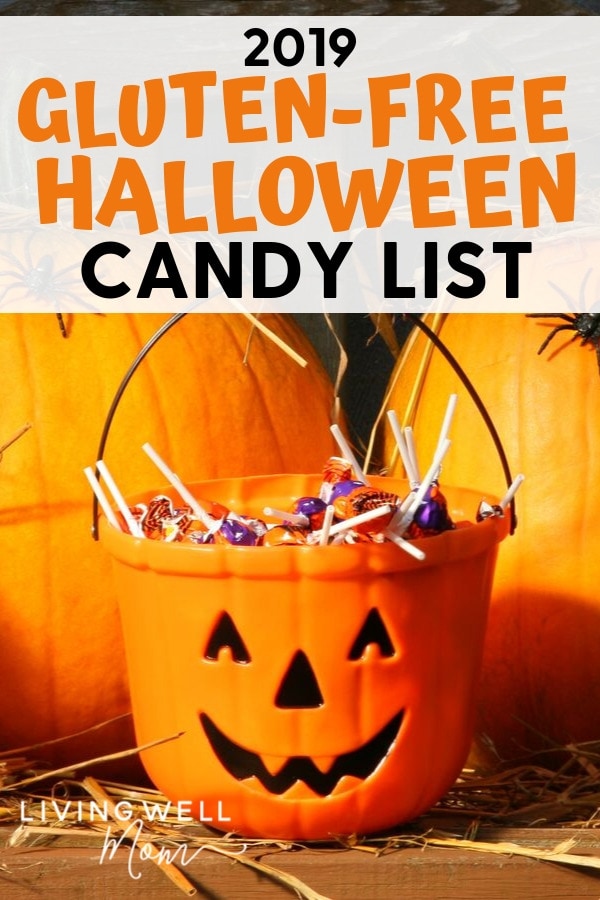 3 Musketeers – these fluffy and chocolatey treats are gluten free. Grab a bag and have no worries as you enjoy a treat for yourself before you share them!
Airheads – regular and sour only – avoid Xtreme
Almond Joy and Mounds – avoid almond joy pieces – all others are gluten-free
Atomic Fireballs
Bit-O-Honey
Black Forest gummies and fruit snacks
Brach's Candy Corn – naturally flavored, not regular OR try this Happy Candy gluten-free candy corn
Butterfinger – only the original flavor in single size, fun size, and share packs – avoid bites, minis, cups, seasonal shapes, crisp bars, etc.
Charms Super Blow Pops
Dots
Dove Chocolate – avoid milk chocolate cinnamon graham, cookies and cream and holiday options, such as milk chocolate truffles – all others are gluten-free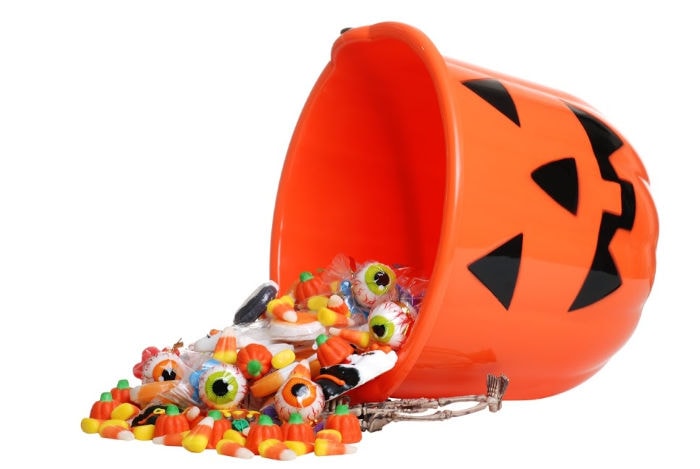 DumDum Pops
Heath bars
Hershey's Chocolate Nuggets – these ARE gluten-free: milk chocolates, milk chocolate with almonds, extra creamy milk chocolate with toffee and almonds, special dark chocolate
Hershey's Kisses – the following ARE gluten-free – milk chocolate, special dark mildly sweet chocolate, kiss deluxe, creamy milk chocolate, creamy milk chocolate with almonds, giant kiss (7 oz only), plus these specialty flavors: hot cocoa, hugs candy, milk chocolate filled with caramel, milk chocolate filled with cherry cordial creme, dark chocolate filled with mint truffle, meltaway milk chocolates.
Hershey's Milk Chocolate bars – milk chocolate bar (1.55oz only) and milk chocolate bar with almonds (1.55oz only) are both gluten-free – avoid other versions
Hershey's Milk Duds
Hershey's Special Dark Chocolate Snack Bars
Hot Tamales – except Licorice Bites
Jelly Belly beans
Laffy Taffy and Laffy Taffy Rope
Lemonheads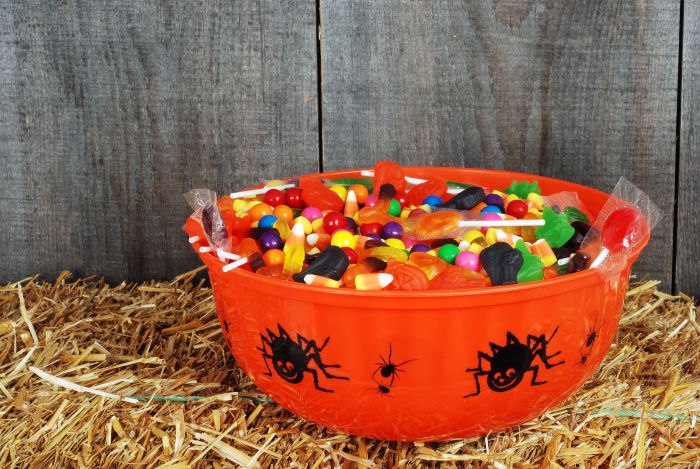 M&M's – avoid the pretzel and crispy varieties as well as the seasonal flavors. All others, including milk chocolate and Peanut, should be safe without gluten.
Mike and Ike
Milky Way Midnight and Milky Way Caramel – avoid the original Milk Way but Milky Way Midnight and Milky Way Caramel Bars are gluten-free
Necco Wafers
Nips
Oh Henry!
Peeps – except Rainbow
Raisinets
Reese's Peanut Butter Cups – avoid seasonal shaped items- all other Reese's cups, including unwrapped Mini Minis milk and white chocolate, are safe for gluten-free
Reese's Candy – the following ARE gluten-free: Reese's Fast Break Bar, Reese's Nutrageous Bar, Reese's Pieces candy (all except Reese's Pieces Eggs)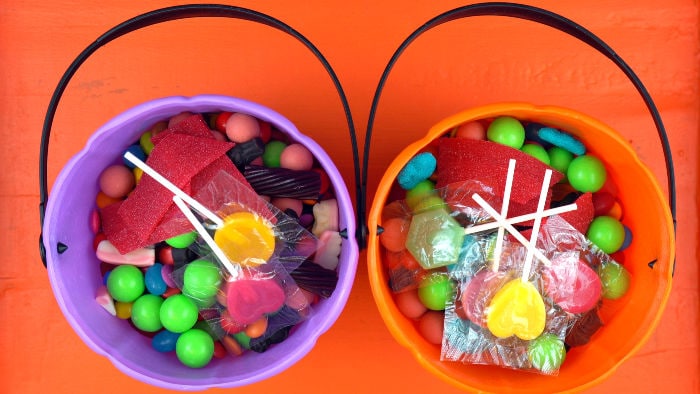 Rolo Caramels – all except Rolo Minis
Sixlets
Skittles
Skor
Smarties
Snickers – all flavors are gluten-free
Sno-Caps
Sour Patch Kids
Starburst
Surf Sweets gummies by Wholesome Yum
Swedish Fish
Sweetarts – most consider this candy to be gluten-free, however a couple of ingredients (including maltodextrin) can be made from wheat and barley, so you may want to avoid if your child is extremely sensitive with Celiac disease.
Tootsie Rolls and Tootsie Pops
York Peppermint Patties – all except York Pieces candy, sugar-free peppermint patties, york minis, and york shapes (5 oz)
Welch's Fruit Snacks
Wonka Pixy Stix
Did you know these candies are NOT gluten-free?
Wonka Everlasting Gobstoppers
Wonka Gummies
Wonka Nerds
Of course there are a whole bunch more, but I wanted to let you know about those 3 Wonka candies because I specifically got caught thinking they were gluten-free!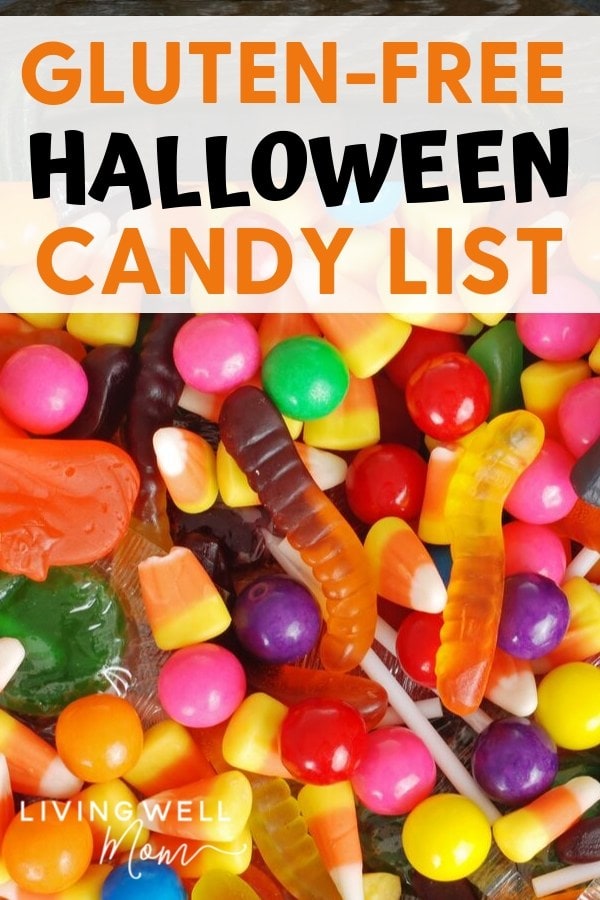 What's your children's favorite gluten-free Halloween candy? Know of any I missed? Leave a comment to share and I'll update the list.