If you want a quick spritz of Christmas-time aroma in your home without having to use a plug-in diffuser with a Christmas blend, then use this DIY Holiday Essential Oil Room Spray.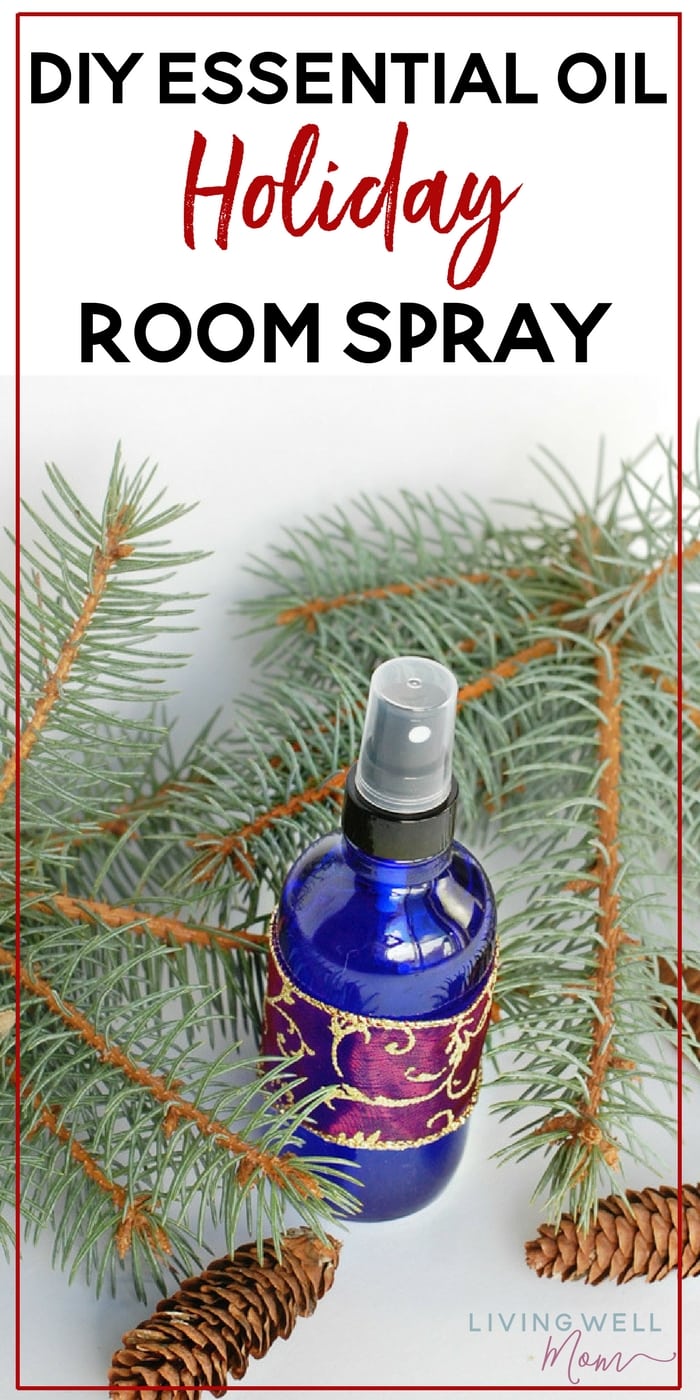 Spritz a few times a day, and the scent of pine and frankincense will linger in your rooms! Plus the good part is that it takes only about 5 minutes to make!
I also like this room spray because, in our home, we have an artificial Christmas tree. With a couple sprays from this holiday essential oil room spray, it helps bring an authentic scent to my fake tree.
How to Make Your Own Holiday Essential Oil Room Spray
What You'll Need: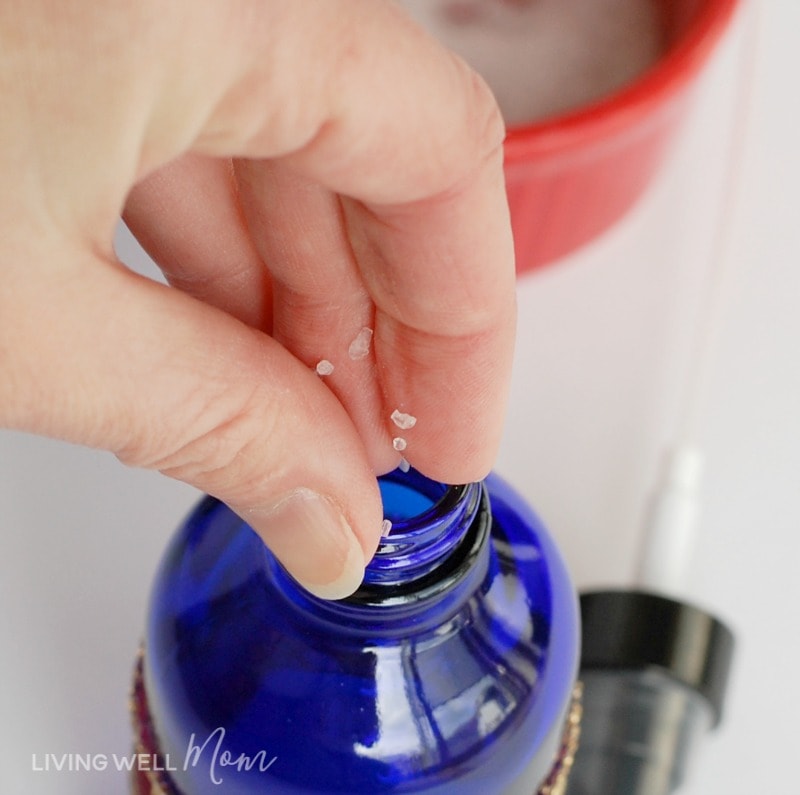 To make your DIY holiday essential oil room spray, get your empty spray bottle and add about 1 teaspoon of sea salt. The salt will help the oils suspend and mix better with the water.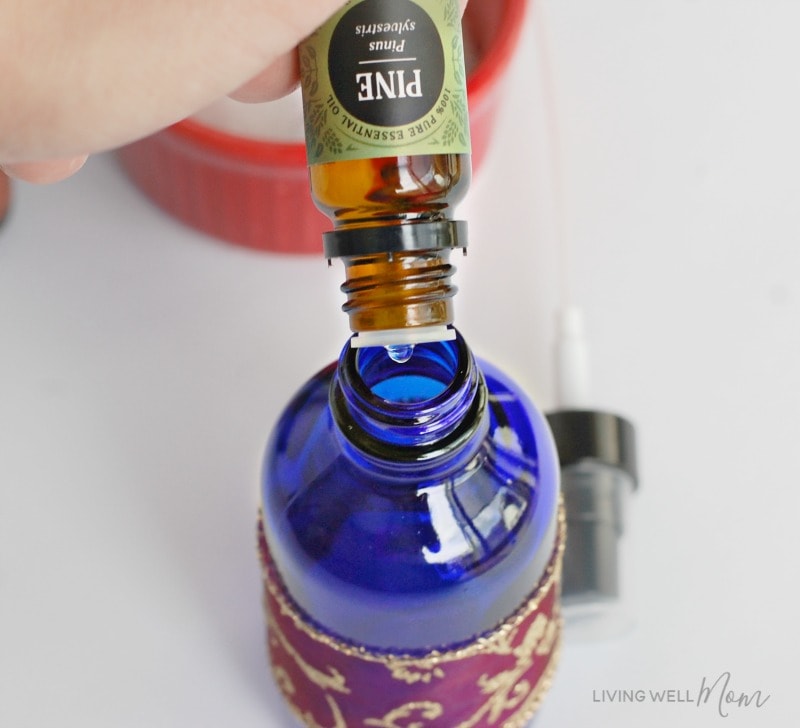 Then add 15 drops each of pine and frankincense essential oil.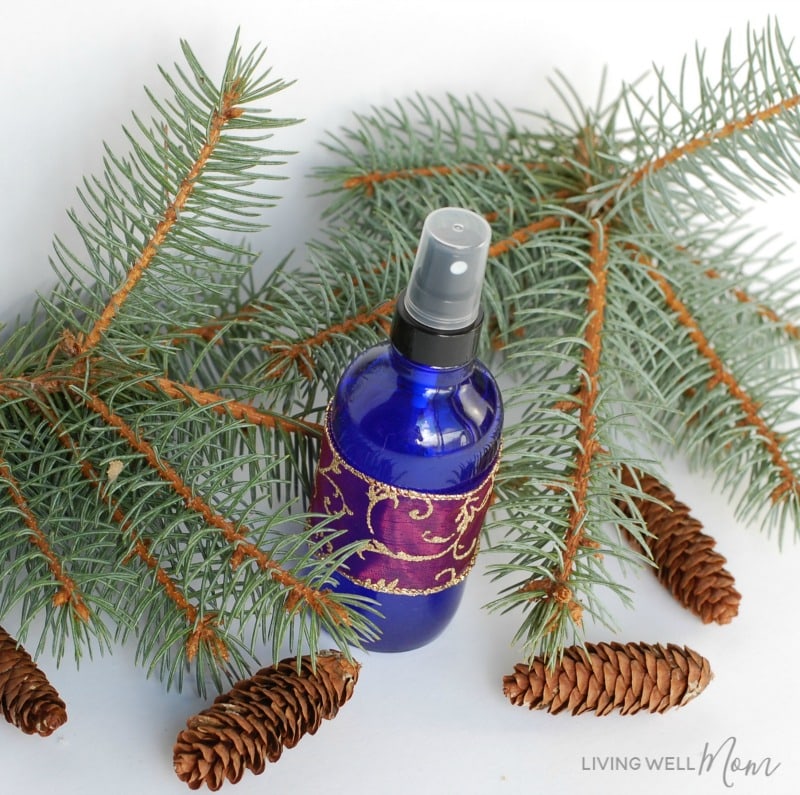 Swirl the oils in the salt until the salt dissolves. Then fill the rest of the bottle with water.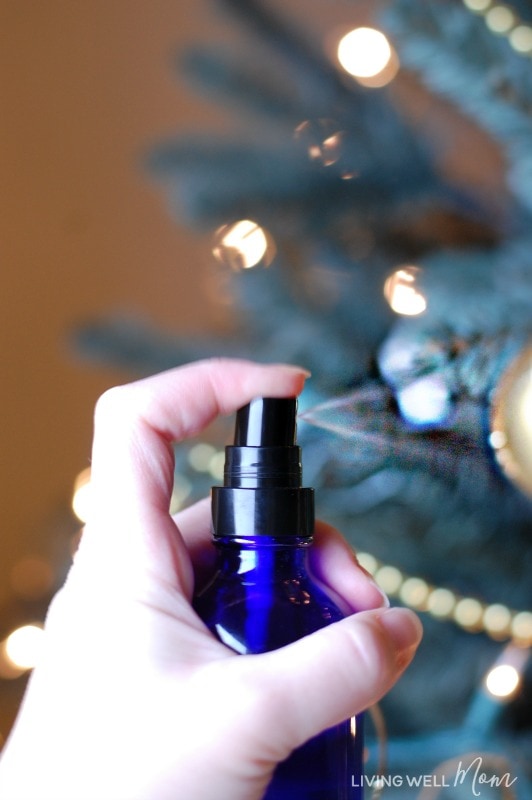 Generously spray this around your living spaces to bring some extra holiday cheer with pine and frankincense.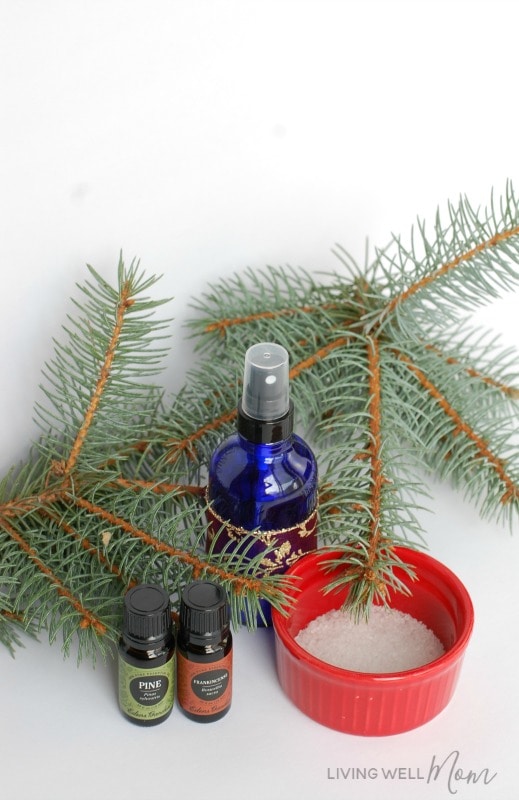 This would make a lovely homemade DIY gift idea as well. You could make the room spray and combine it with an essential oil diffuser Christmas tree ornament for any of your essential oil loving friends!
Spray away and Merry Christmas!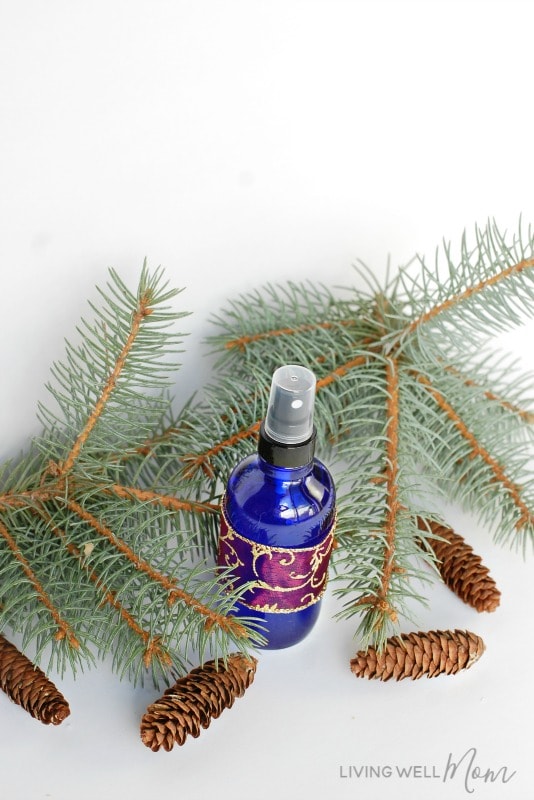 Looking for more Holiday DIY essential oil ideas? Check these out:
DIY Holiday Calming Essential Oil Blend
Easy Homemade Crockpot Peppermint Lotion
Homemade Peppermint Sugar Scrub
Easy 3 Ingredient DIY Peppermint Lip Balm
Homemade Peppermint Goat Milk Soap