Even though we don't have a pool, my children will play for hours in the backyard with small buckets and tubs of water. Nothing keeps them occupied longer, or tires them quicker than running around the backyard playing with water. I'm not ashamed to admit that I choose my summer activities with that goal in mind. I want those kiddos to fall into bed exhausted, happy, and EARLY! When my sister-in-law mentioned her children spending an entire afternoon playing with sponge bombs she made, I couldn't wait to make some for our house. I found a tutorial for making sponge bombs on Martha Stewart's website and grabbed the supplies on my next shopping trip.
If you want a quick, cheap, and easy-to-make toy that is sure to wear your kids out, you have to try this Sponge Bombs tutorial!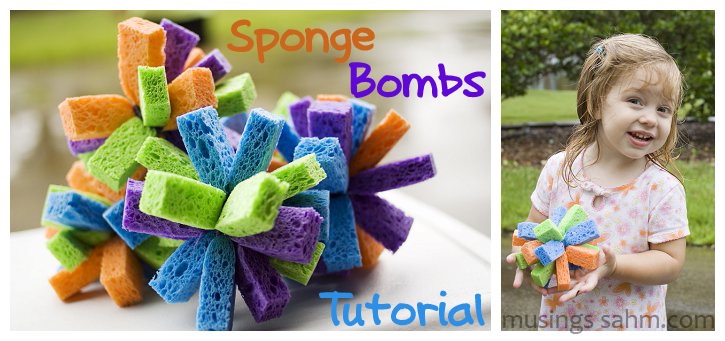 Supplies:
3 kitchen sponges
1 hair elastic
a pair of scissors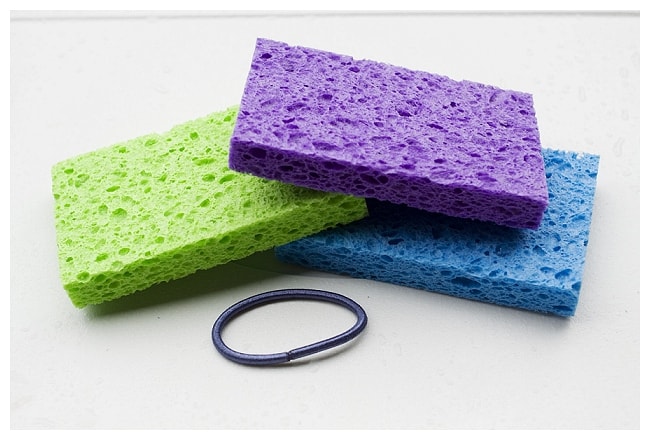 Directions:
Cut each sponge (long way) into 3 equal strips.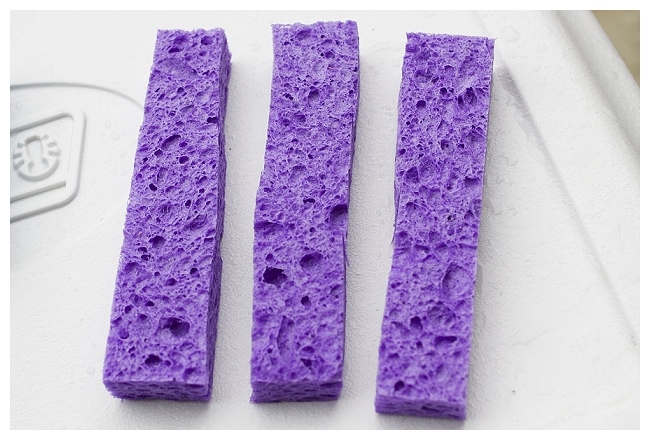 Mix up the colors and stack the sponge strips 3 by 3.

Tightly wrap the hair elastic around the center of the sponge strips.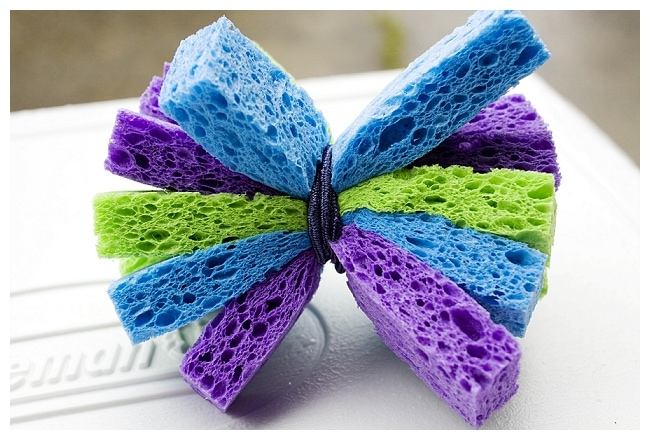 Fluff up the sponge bomb by pulling each strip gently away from the others.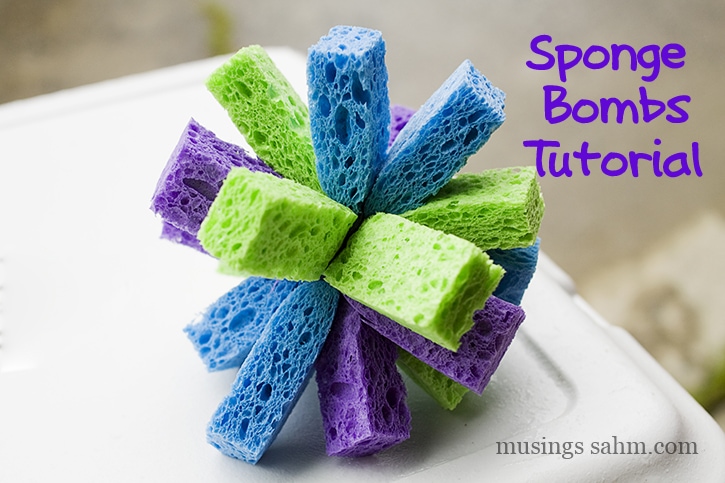 And that's it! Super easy, right?
We live in the southeast, so our summer has been rain, rain, rain and more rain. We've been waiting impatiently on pretty weather to play with these super fun toys. But, after catching my children leaping off furniture one too many times today, I decided it was time to go outside in spite of the pouring rain. They desperately needed to get some wiggles out, before something broke or I lost my temper with their pent up energy. It turns out that sponge bombs are perfect rainy day toys!!! I can't believe I waited so long to send the sponge bombs and the kids out into the rain.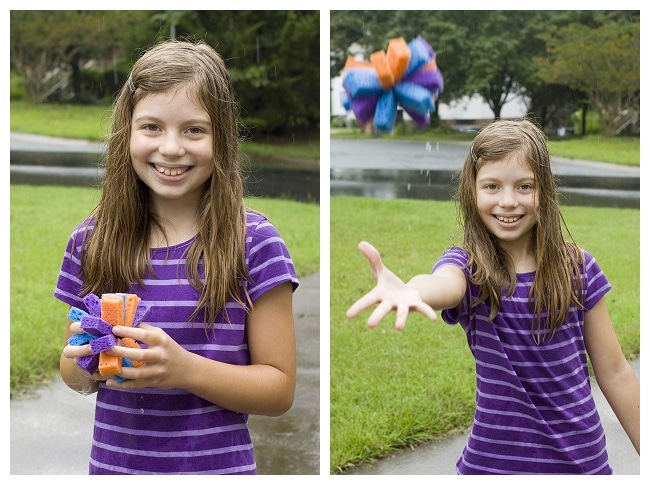 Sponge bomb puddle splashing is so much fun- bonus points for splashing a sibling standing too close to a puddle!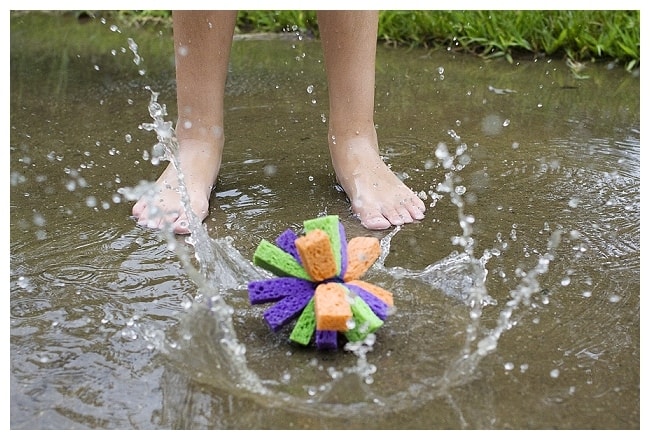 Sponge bomb tag is even better!

Rain or shine, make a bucket full of sponge bombs for your kids. You'll win super mom points, and get the best gift of summer- happy and exhausted kiddos!