These days, we could all use a breath of fresh air. If you are looking for a way to enjoy the outdoors and keep your kids entertained, look no further than this list of 15 exciting outdoor activities for kids.
I've tested these out over many years with my own four children, as well as their friends. These are the creme de la creme of our list—the ones we keep coming back to again and again. We love them, and you will too!
15 Must-Try Outdoor Activities for Kids
It's time to put down the screens and get outside for some playtime! These activities range in nature but they all have one very important thing in common: they will keep your kids happily occupied!
There are few things with more universal appeal than bubbles! This homemade solution in particular makes huge, stretchy bubbles that your kids will absolutely adore. Plus, you probably have most of the ingredients at home…you only need 4 things (and one is water).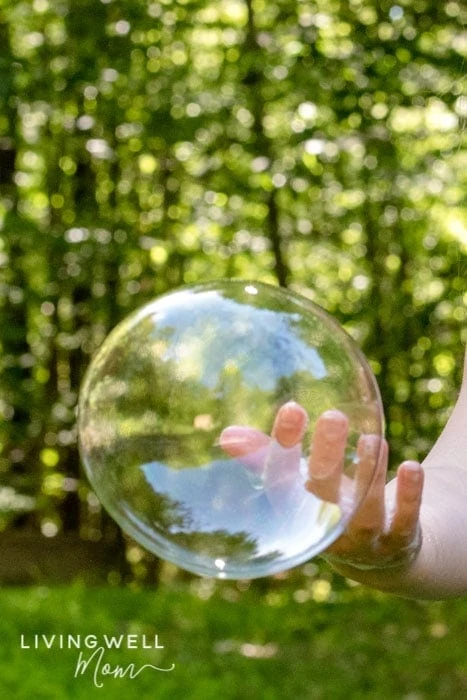 My kids are fairly close to each other in ages, but there's a pretty decent gap between my oldest and youngest. They still both love playing with this homemade chalk together—kids of all ages can really get into this outdoor activity. You can make these with so many colors and shapes too.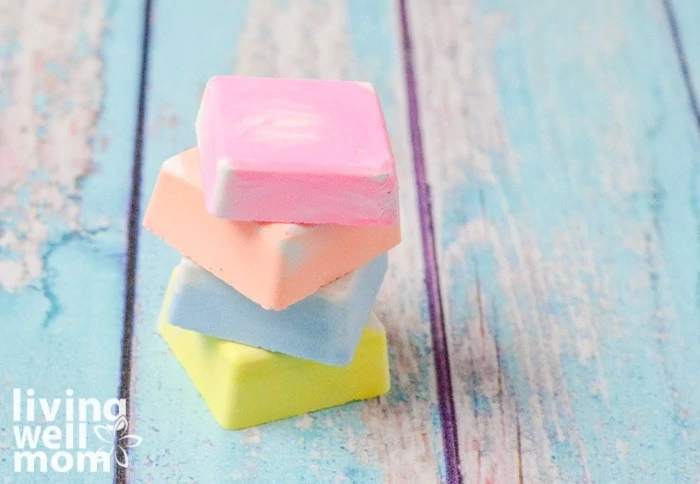 Is your child begging you for a pet? If so, you can happily oblige them with an entire army of them…in rock form. These pet rocks are low (AKA zero) maintenance, but my kids love them almost as much as a furry counterpart.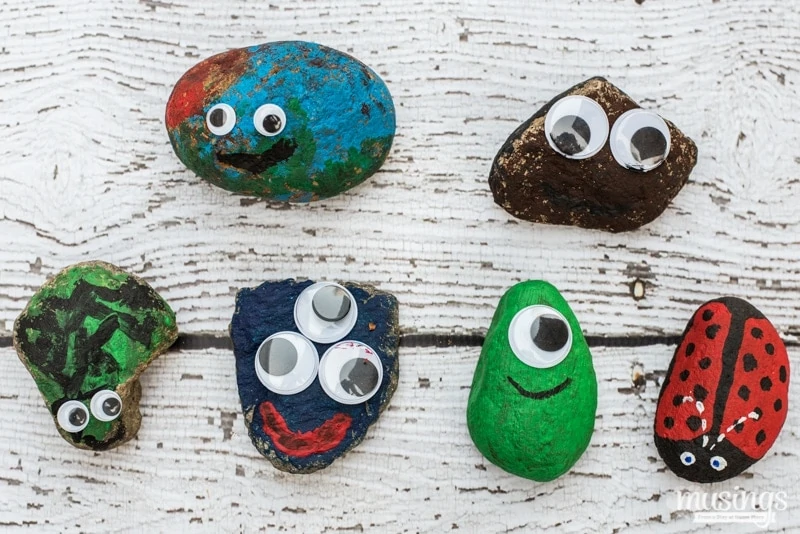 Got Oobleck? If you have no idea what that is, it's a pretty neat way to teach your kids about science. Oobleck is a non-Newtonian fluid that has dual properties at one time: it's both a solid and a liquid. This DIY comes together in minutes but is played with for much, much longer.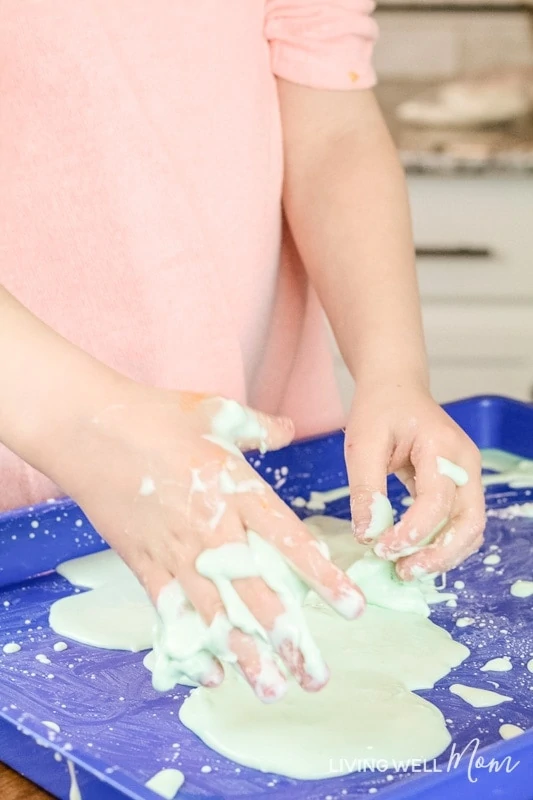 While your spending time outdoors, why not plant some things? These planters are totally kid-friendly and provides so many invaluable lessons. Not only can they get a sense of responsibility for continually caring for their herbs, but they can also create culinary masterpieces featuring them. This is one of my favorite outdoor activities for kids!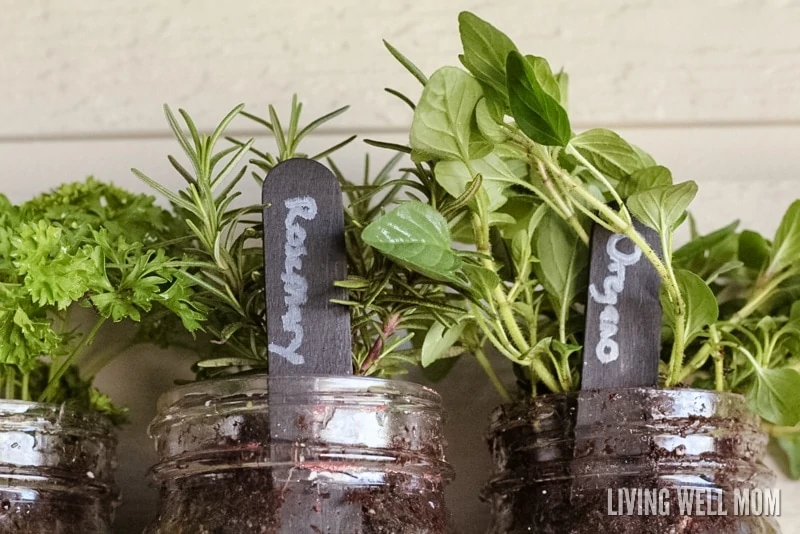 If your kids have a serious case of the wiggles (and when do they not?) head outdoors and make this coffee can ice cream. It's practically magic—just add your ingredients to the can, set a timer for 10 minutes, and have your kids kick it around the yard until it becomes ice cream!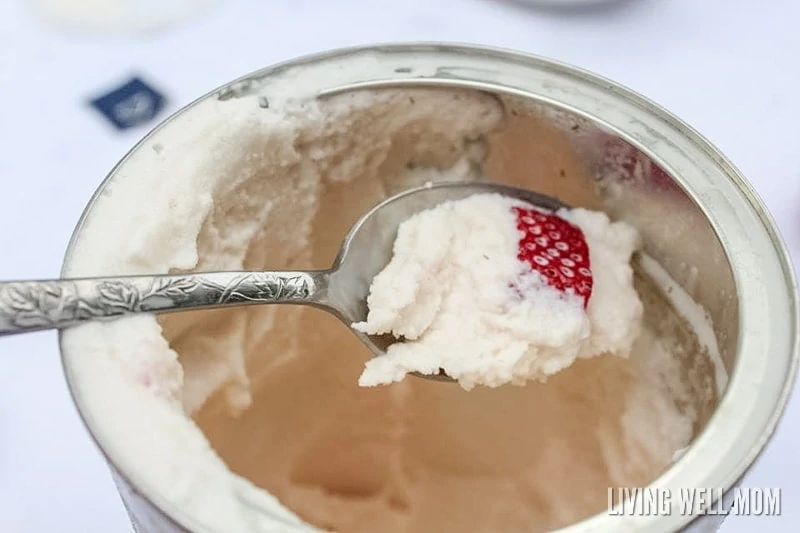 You know that classic science fair volcano project? This is like that…but a lot less work. Apple Volcanoes are a fantastic STEM activity to do outside in a spot where the "lava" won't make a huge mess.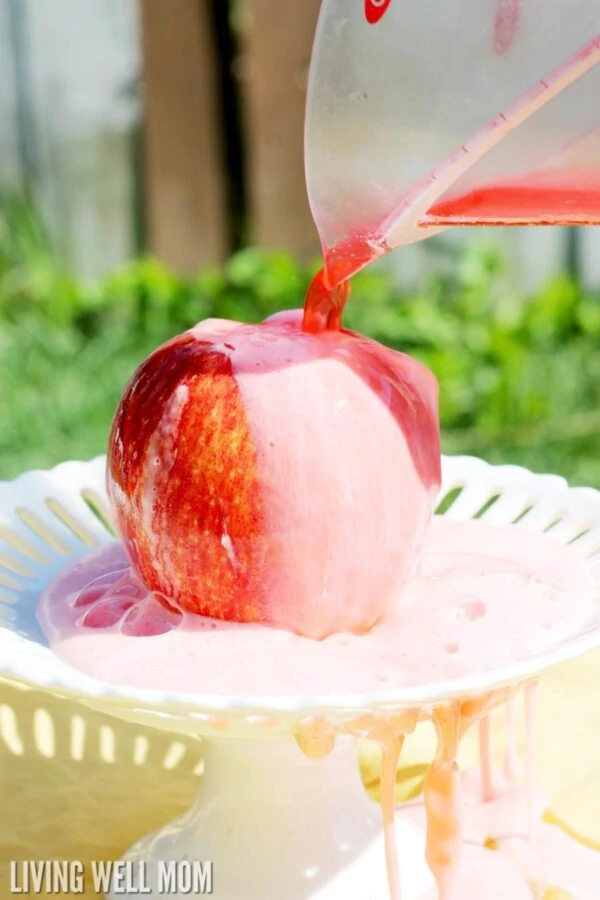 Want to create some cool artwork on the cheap? These bubble paintings are some of my favorite ways to deck the walls! Choose some fun colors and let your kids have a blast.
You can either make your own bubbles from scratch (use the recipe above!), or simply add a few drops of food coloring to store-bought bubbles. Tape up your paper and let your kids start blowing bubbles.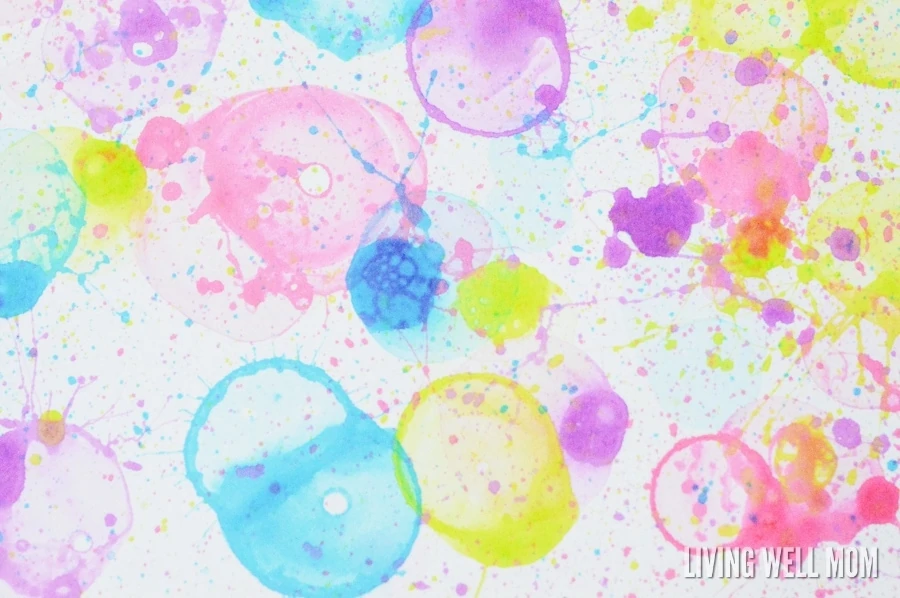 Here's another planting activity for kids to try. The timing for this one depends on your agriculture zone, but it's typically best to plant pumpkins in May or June. Planting and caring for pumpkins is a great summertime outdoor activity for kids. Then, come fall, they can enjoy the harvest, too.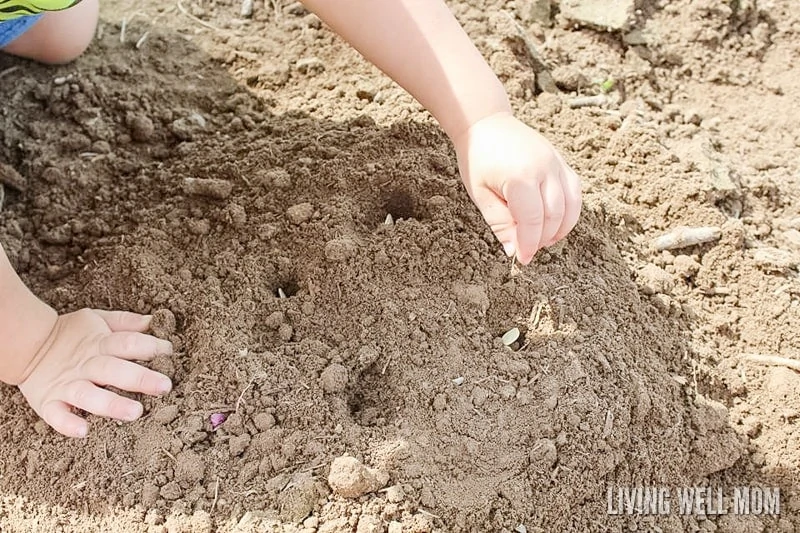 Want another way to make (and play with) chalk? I let my kids make their own batches of chalk paint outdoors, then sit back and watch them use it for hours. It washes away with water, then they can start all over again!
My kids also like turning this into "spray paint" by adding the paint into a spray bottle.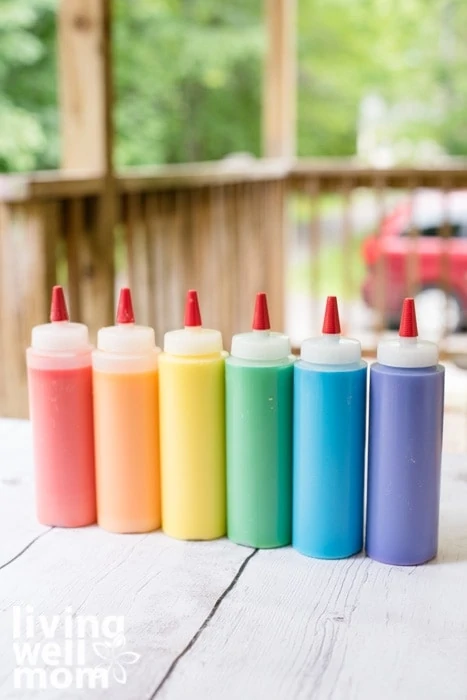 Got a budding birder in the family? They will love making this bird feeder and spending time observing which feathered friends come to snack on it.
Even better? You probably have most of the supplies already at home. Just grab a bag of bird seed the next time you are at the store and you're good to start crafting!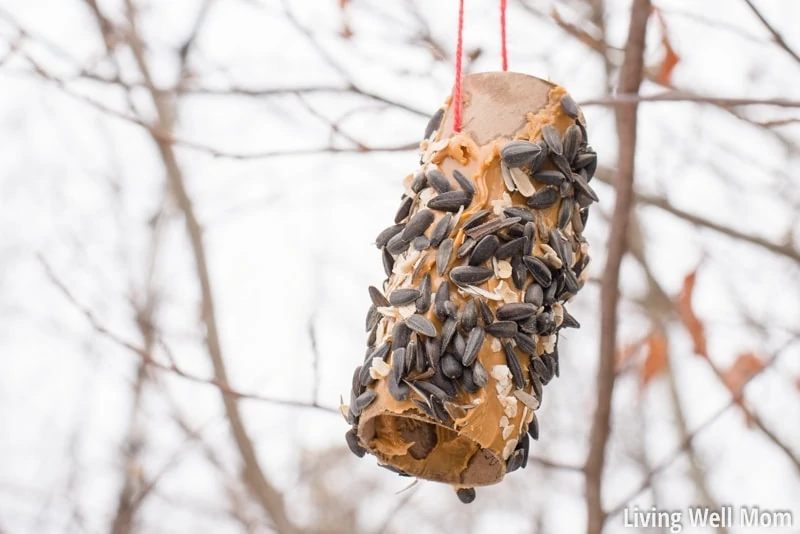 This type of bomb isn't dangerous but it's definitely meant to be enjoyed outdoors! In this STEM activity, kids create colorful bags that will explode thanks to the reaction between vinegar and baking soda (with a little food dye for fun!).
Warning: your kids will ask you to do this one over and over.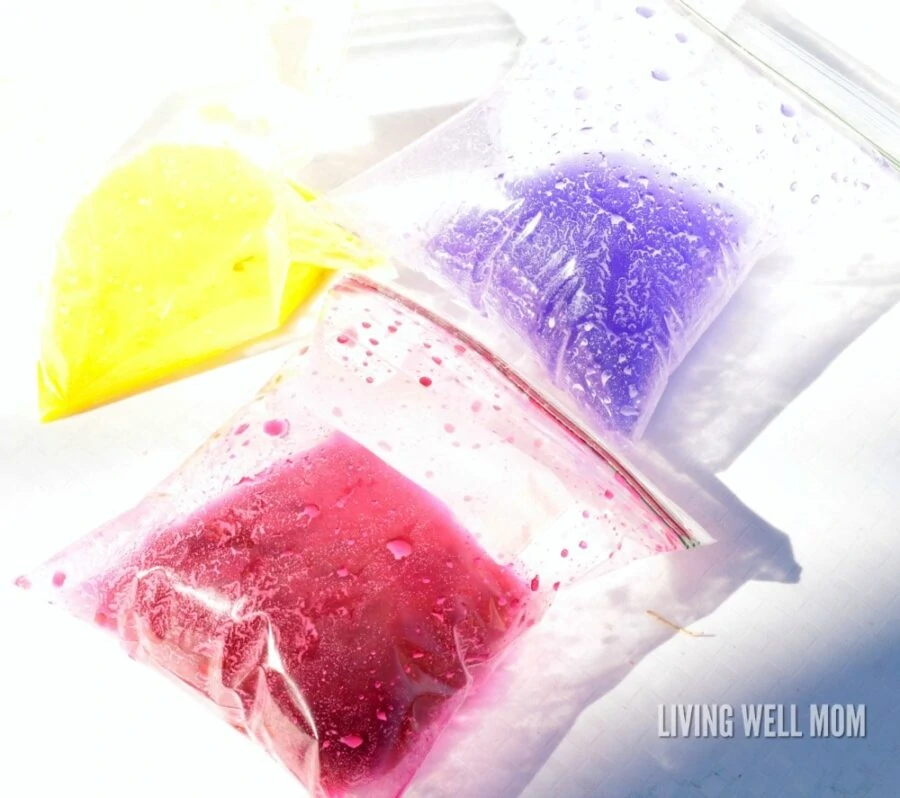 Here's another kid-friendly "bomb" that makes for a perfect outside activity. My kids have a blast making these, then chasing each other and splashing away.
Personally, I love that this gets me a few minutes of downtime as I prefer to sit on the sidelines with a good book. 😉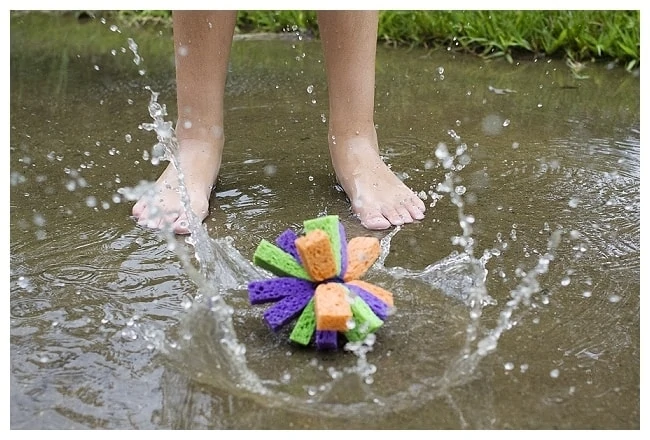 This simple two-ingredient finger paint is 100% safe to be ingested. Made with wholesome yogurt and food coloring, you can sit even young babies outside for a dose of vitamin D coupled with art therapy.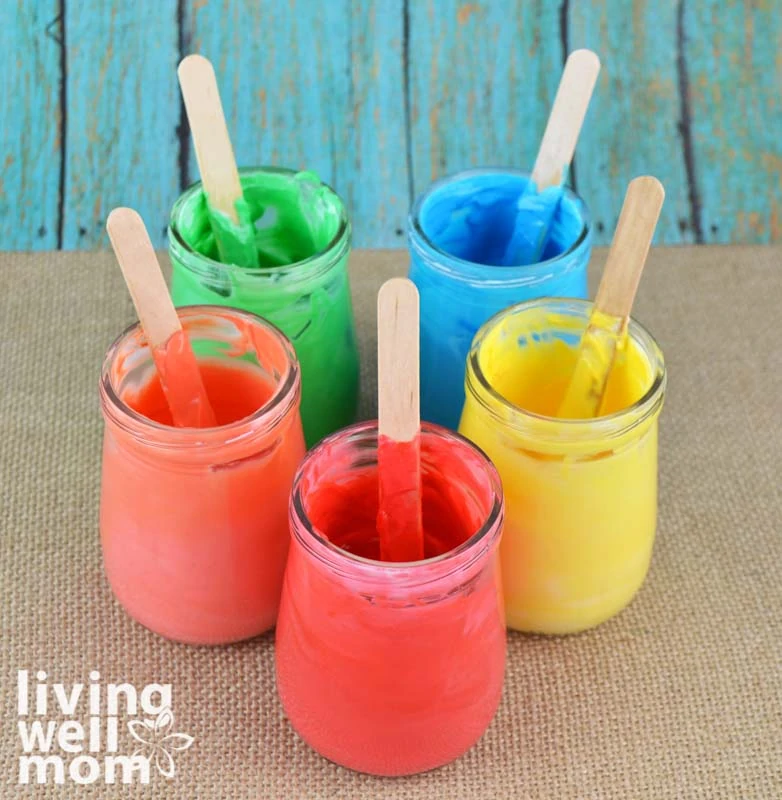 Another one of my favorite outdoor activities for kids is to build fairy gardens. This project gets my children collaborating and working as a team while they decide placement for items.
A fairy garden doesn't need to be a huge financial commitment either. We made our own fairies with pegs, and purchased garden elements like the ones pictured on clearance from craft stores and Walmart.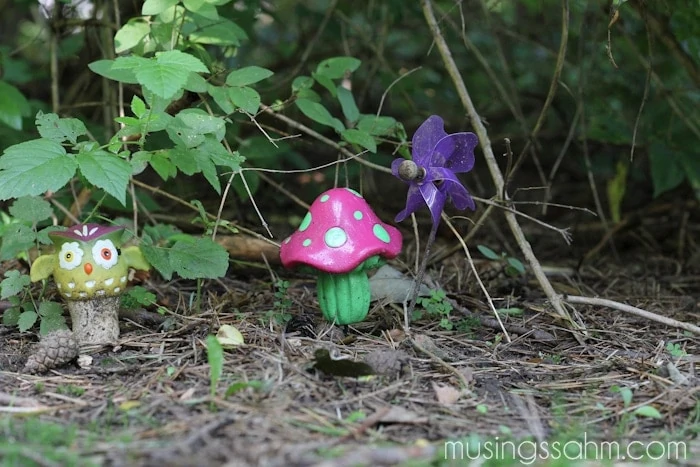 Which one of these kid activities will you try first? Your kids are going to have a blast, so try them all.
Pin the image below to save these ideas for later.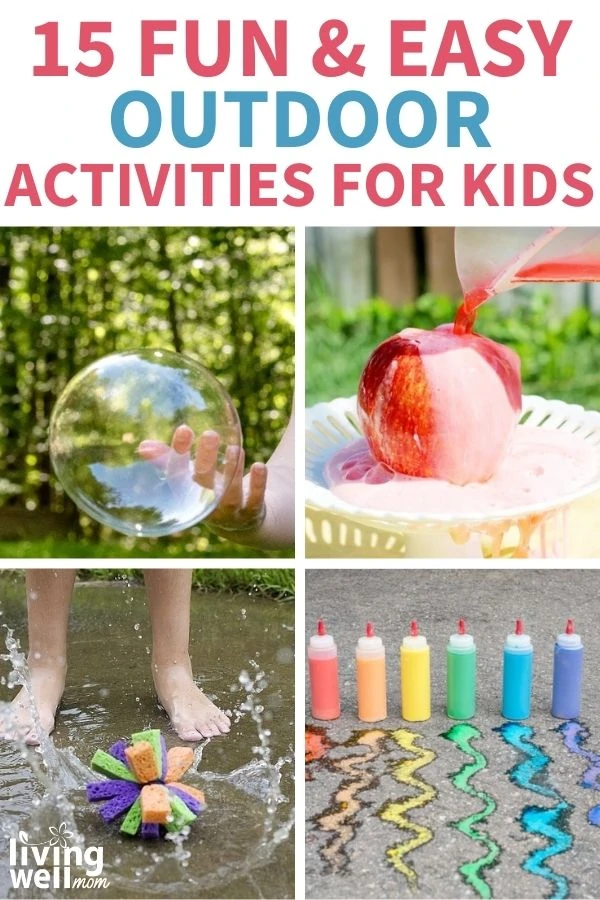 More Activities for Kids: