My kids are into anything that foams, fizzes, or explodes. There are only a few things we can do that can explode safely enough to use around kids, but one of our favorite activities that we return to over and over are exploding bubble bombs.
Despite the name, bubble bombs are not dangerous, and they are super easy for kids to put together with spectacular results!
This STEM project is super-simple, and you likely have everything you need to make these bubble bombs right now in your kitchen.
What you'll need to make bubble bombs: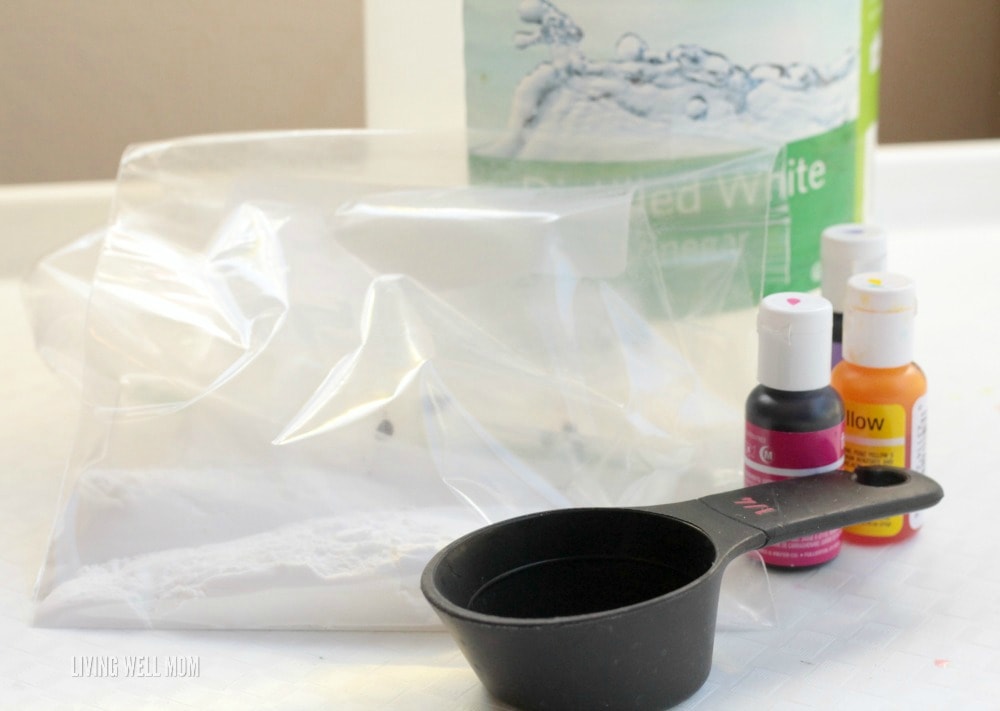 The first thing you'll want to do is make sure your bags can explode. If you're using bags with a double-lock zipper closure, they may never explode. We like to use the store-brand bags because they usually have only one row of zipper, which makes them more likely to explode.
Next, add 1/2 of vinegar to each bag and 5 drops of food coloring of the color of your choice. Seal the bags and take them outside.
Yes, this is definitely an outdoor-only activity. You really don't want bubble bombs exploding in your kitchen!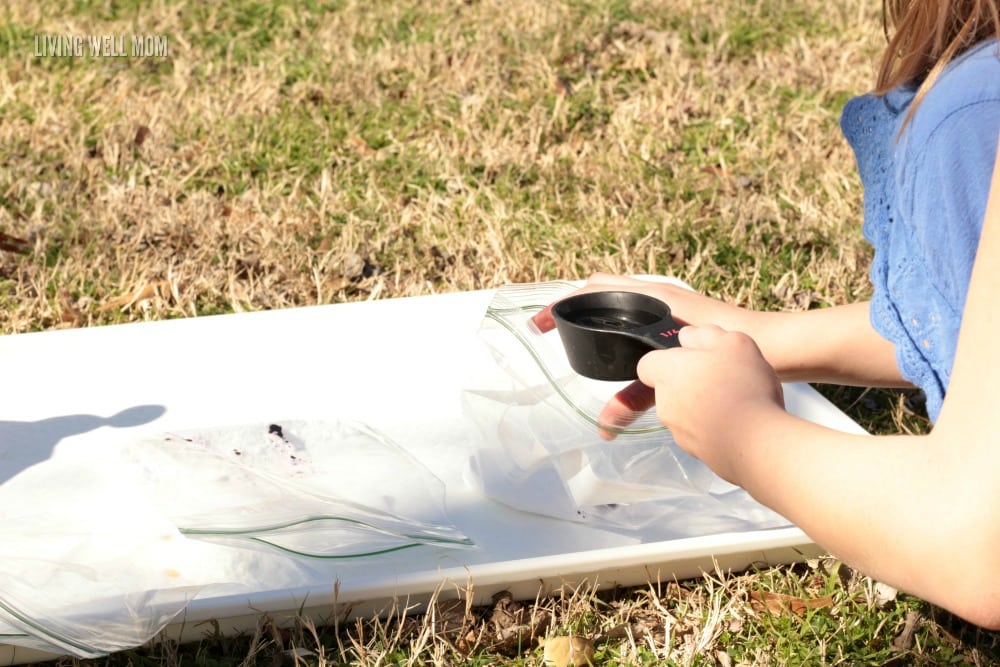 Once outside, open the bags just a bit.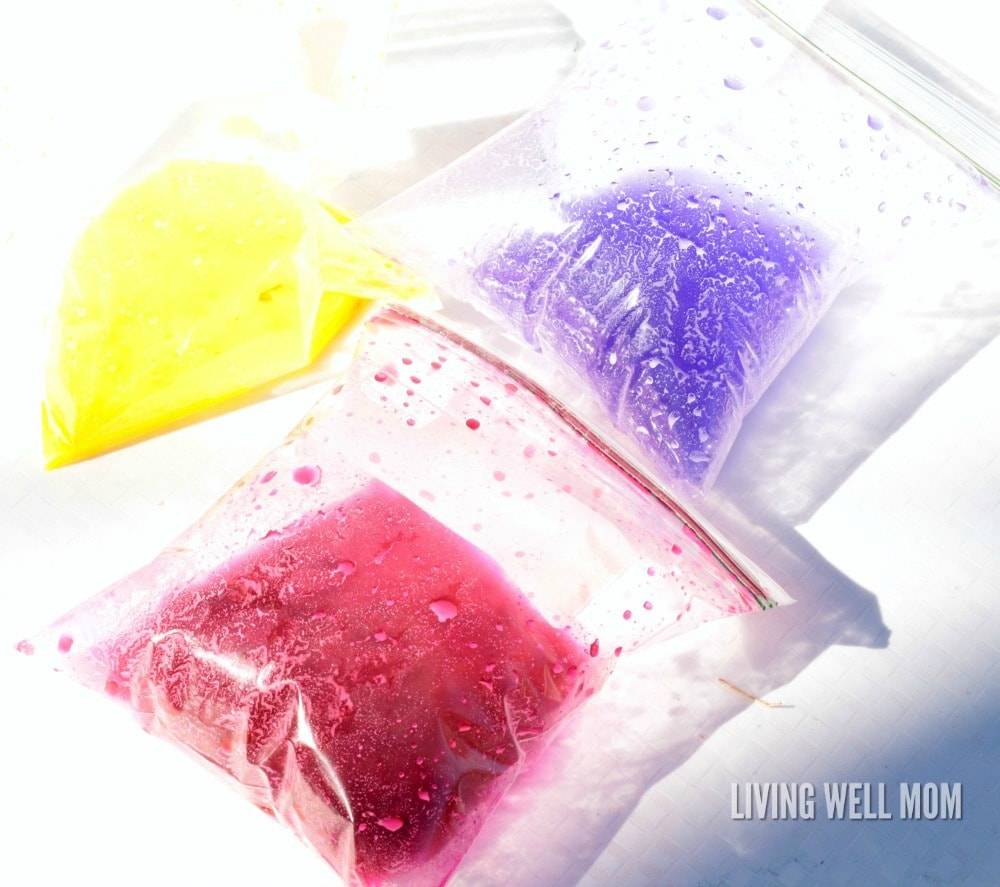 Drop in 2 tablespoons of baking soda, quickly seal the bags, and stand back.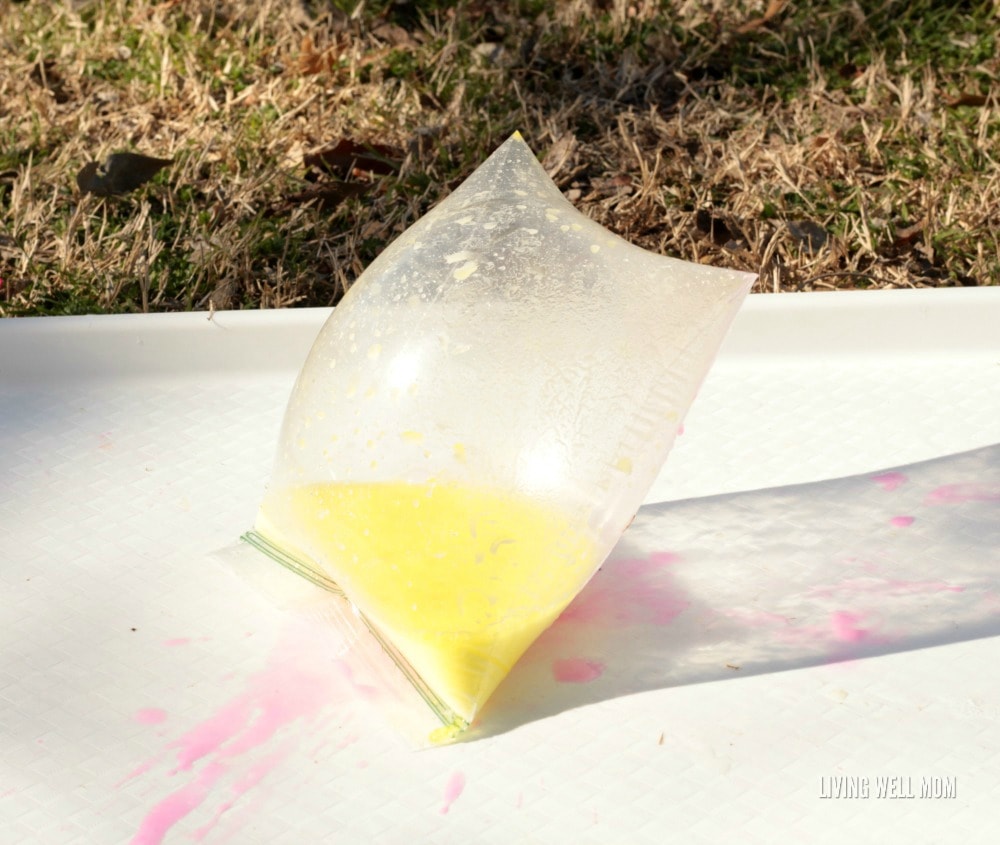 The plastic baggies will expand, bubble out, and finally, pop open with a loud "bang!"
The kids will love watching their bubble bombs explode! They'll probably request to do this experiment over and over, just like my kids did.

My kids loved mixing up this simple bubble bomb recipe. They could not believe that two simple ingredients could make such an impressive pop!
This simple science demonstration is the perfect way to introduce chemical reactions to kids in a simple, low-risk way. It's such a fun activity for a sunny spring or summer day!